Spread the Word is accepting submissions for a limited number of written feedback reports from Paul Moreton and Justine Smith at Bell Lomax Moreton. 
Paul Moreton and Justine Smith from Bell Lomax Moreton are offering to provide written feedback on up to 6-8 submissions from writers from under-represented backgrounds based in the UK. 
They are looking for outstanding, original picture book texts, suitable for children (4-8 years old), demonstrating the writer's grasp of narrative, pacing and characterisation. Texts with accompanying illustrations are welcome, however this is primarily a writing task and entries will be selected on the quality of the writing rather than the standard of the illustrations.  
We define writers from backgrounds under-represented in publishing as those who:   
Have a low household income 
Have experienced a lack of academic and/or vocational training opportunities – i.e. have not been able to study/train to their full potential due to low income, ill health, being a carer etc. 
Have experienced homelessness 
Are a member of the LGBTQIA+ community 
How to apply  
Please note this opportunity is only open to un-agented writers based in the UK. Apply via Submittable. Only one entry per applicant will be accepted. If you have previously been given feedback in a callout this year, then you are not eligible to enter this time.  i.e. from The Blair Partnership or Bookouture via Spread the Word in 2020. 
The link to apply is here: https://spreadtheword.submittable.com/submit 
What we will need from you 
A full picture book text suitable for children, 150 to 750 words long. This can include an illustration brief, but this is not essential.
A short synopsis of the book (just 3 sentences).
A covering letter that includes: A little information about yourself, and why you are interested in writing for children, how you meet the criteria for this opportunity and a summary of your writing endeavours to date (e.g. Have you taken part in writing development opportunities? Have you mainly been writing on your own at home?)
If you are a disabled writer, there is the option to submit visual or audio submissions. Please get in touch (e-mail below) if you need any support with this.
Paul and Justine will be giving feedback on the documents that you submit.
Timeline 
The deadline for submissions is 11.59pm on Friday 2 October 2020. Applicants will know the outcome of their submission by Wednesday 21 October, and successful applicants will receive their feedback by the end of November. If you have any queries about your application or this opportunity, please get in touch with [email protected]. 
 About Paul and Justine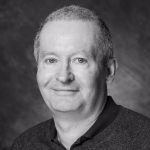 Paul is the Managing Director of Bell Lomax Moreton. He joined the agency in 2000 from Penguin Books, where he was Head of Children's Book Sales. He's interested in children's books across all age ranges that are a bit weird and wonderful.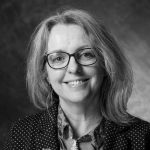 Justine  joins Bell Lomax Moreton from Pan Macmillan, where she has been commissioning and acquiring picture books. She is an experienced and versatile editor who has worked at Penguin, Dorling Kindersley, Templar and Big Picture Press in senior publishing roles. Justine has worked in animation as a script editor – and also holds a Postgraduate Diploma in children's illustration. She has developed, edited or published bestselling and award-winning children's tv shows, baby and preschool books, picture books, non-fiction, 5 – 8 and middle-grade fiction. At Bell Lomax Moreton Justine works with authors and illustrators to help shape their work for submission to publishers. 
Published 1 September 2020
---
---