Spread the Word is once again partnering with Asia House to find the best new poetry talent. If you're passionate about telling stories through poetry and want the chance to be named the Asia House Poetry Slam Champion 2019, as well as to win a professional development session with Spread the Word, then this is the opportunity for you.
This year's judges are poet and artist Imtiaz Dharker and Theresa Lola, the third Young People's Laureate for London.
The judges will select eight aspiring poets and spoken word artists aged 18 – 25 to perform their work live at the slam, crown a winner of the overall event and perform some of their poetry. Please note that all shortlisted poets will need to be available to appear at Asia House, 63 New Cavendish Street, London, W1G 7LP, London between 18:45 – 20:00 on Tuesday 29 October 2019.
If you think you have what it takes to be the next slam champion, please check out the competition rules below and then submit your entry by 11:59pm on Monday 30 September 2019.
You can also come along to our event to support up-and-coming talent. Tickets are available to book here: https://www.eventbrite.co.uk/e/asia-house-poetry-slam-2019-tickets-64959710242
How you can enter
We'd like you to send us one of your poems that has relevance to Asia and/or the diaspora. If you've got a video link to you performing you can include this as well. Please tell us a bit about yourself too. Make sure you read the competition rules below before submitting your entry into the competition.
You must be aged 18 – 25 years old
You must be unpublished – this means you must have not yet published a full collection or pamphlet of poetry. Single poems entered into competitions or self-published poetry is acceptable.
You may only submit one poem as your entry and this must be your original work
Your poem must have some relevance to Asia (a region we define as running from Turkey to Tokyo) and/or the diaspora
You must be available between 18:45 – 20:00 on Tuesday 29 October 2019
If you have a video clip (even recorded on your phone at home) of you delivering some of your poetry please submit this along with your poem.
All applicants must leave an email address and/or phone number. Your data will only be used as a means of contacting you and will be deleted after 29 October 2019
Your poem cannot be longer than 5 minutes.
The closing date for submissions is 11:59pm on Monday 30 September 2019. Any entries received after this will not be counted.
If we select you to be shortlisted, we will contact you twice. If we do not hear back from you before 15 October, we will not be able to confirm you in the final shortlist.
If you have any questions, please get in touch: [email protected]
Good luck with your entry!
About the Judges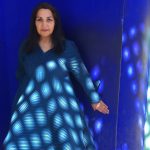 Imtiaz Dharker is a poet and artist, awarded the Queen's Gold Medal for Poetry 2014. A Fellow of the Royal Society of Literature, she has been Poet in Residence at Cambridge University Library and worked on several projects across art forms in Leeds, Newcastle and Hull, as well as the Archives of St Paul's Cathedral. Her six collections include Over the Moon and the latest, Luck is the Hook, and her poems have been broadcast widely on BBC Radio 3 and 4 as well as the BBC World Service. She also scripts and directs video films, and has had eleven solo exhibitions of drawings.
Photo © Ayesha Dharker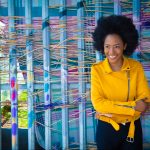 Theresa Lola is a British Nigerian poet and facilitator, and is the current Young People's Laureate for London. She is an alumni of the Barbican Young Poets programme, and was joint winner of the 2018 Brunel International African Poetry Prize. In April 2018 she was commissioned by the Mayor of London's Office to write a poem for the unveiling of Millicent Fawcett's statue in Parliament Square, which she read at the ceremony. She has facilitated poetry workshops at St Mary's University, as well as primary and secondary schools. Her debut poetry collection In Search of Equilibrium (Nine Arches Press, Feb 2019) is described as "a glorious hymn to being alive and wounded".
Photo © Hayley Madden
This event is part of the Asia House Bagri Foundation Literature Festival.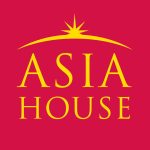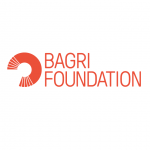 Published 23 July 2019
---
---