Spread the Word is accepting submissions for a limited number of written feedback reports from Catherine Clarke, Caroline Wood and Carrie Plitt from Felicity Bryan Associates Literary Agency. 
They are each offering to provide written feedback on up to 4 manuscripts by writers from under-represented backgrounds based in the UK. Catherine is looking for non-fiction with an element of memoir; Caroline is looking for a great love story, set in the 20th century; and Carrie is looking for engrossing literary fiction.
Please read through all the information on this page before you submit.
We define writers from backgrounds under-represented in publishing as:

Have low household income

Have experienced a lack of academic and/or vocational training opportunities – i.e. have not been able to study/train to your full potential due to low income, ill health, being a carer etc.

Are or have been a carer

Have experienced homelessness

Are a single parent

Have a disability

Are from a black or other ethnic minority background
What do we need from you?
A sample of your writing; up to 2000 words from the beginning of your book

A synopsis of the book (no more than 2 sides of A4)

A covering letter that includes:

– What stage you are at with your book ie.: have you just started /  nearly finished / completed?

– How you meet the criteria for this opportunity

– A summary of your writing endeavours to date (e.g. Have you taken part in writing development opportunities?  Have you mainly been writing on your own at home?)
How to Apply
Please note this opportunity is open to writers based in the UK.
You can apply via Submittable: https://spreadtheword.submittable.com/submit
Timetable
Deadline for submissions is 5pm on 19 February 2018. Successful applicants will receive feedback by 31 March.
About the Agents
Catherine Clarke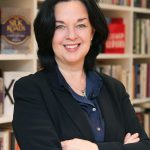 "I was Publishing Director of the Trade Books Department at Oxford University Press for several years before I joined Felicity Bryan as an agent in 2001. I represent a broad range of writers of serious non-fiction, including history, nature writing, biography, and philosophy. I also represents a number of bestselling and prizewinning writers for children and young adults. I became Managing Director of Felicity Bryan Associates in 2010. In 2017 I was named Literary Agent of the Year at the British Book Awards.
I am looking for non-fiction that might include memoir of an unfamiliar or significant experience; nature writing, including about the wildness in urban settings; writing about work or expertise that opens up a closed world for the reader."
Caroline Wood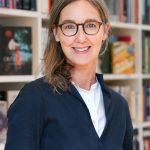 "I was a film producer before joining Felicity Bryan Associates in 2006. I represent writers of literary fiction, well-written commercial and crime fiction, including a number of top ten bestsellers. I became a director of FBA in 2010.
In this call out, I am looking for a great love story, set in 20th century with the sweeping multi-layered storytelling of The English Patient."
Carrie Plitt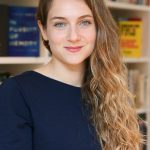 "I joined Felicity Bryan Associates as an agent in 2016. The award-winning authors I represent include writers of literary fiction, crime, narrative non-fiction, pop-science, history, big ideas, travel, memoir and nature writing. I am particularly looking for debut authors and writers from underrepresented backgrounds.  Prior to joining FBA, I worked at the literary agency Conville & Walsh Ltd and in the rights department at Penguin Books. I also host a monthly books talk show and podcast on NTS Radio called Literary Friction.
In this call out, I am looking for a beautifully-written and engrossing literary novel. To give you a sense of my taste, besides excellent writing, I always seem to be drawn to unique and diverse voices, atmospheric settings, coming-of-age stories and novels that capture the zeitgeist."
If you have any questions, please get in touch: [email protected]
Published 23 January 2018
---
---