Spread the Word is accepting submissions for a limited number of 1:1 feedback sessions with Philippa Milnes-Smith and Alice Saunders from Lucas Alexander Whitley writers agency. 
They are each offering to meet and provide advice with up to 4 writers from under-represented backgrounds.  Philippa is looking for submissions from aspiring authors who are writing children's / YA work and Alice is looking for general submissions of fiction and nonfiction for an adult readership. Please read through all the information on this page before you submit.
We define writers from backgrounds under-represented in publishing as:

Have low household income
Have experienced a lack of academic and/or vocational training opportunities – i.e. have not been able to study/train to your full potential due to low income, ill health, being a carer etc.
Are or have been a carer
Have experienced homelessness
Are a single parent
Have a disability
Are from a black or other ethnic minority background
What do we need from you?
A sample of your writing; up to 2000 words from the beginning of your book
A synopsis of the book (no more than 2 sides of A4)
A covering letter that includes:
– What stage you are at with your book ie.: have you just started /  nearly finished /  completed?
– How you meet the criteria for this opportunity
– A summary of your writing endeavours to date (e.g. Have you taken part in writing development opportunities?  Have you mainly been writing on your own at home?)
How to Apply
Please apply via Submittable
Timetable
Deadline for submissions is 5pm on Monday 4 December. Late applications will not be considered.
Applicants will be notified during the week commencing 15 January and 1-2-1 sessions will take place in central London in February 2018 at a mutually agreed time.
About the Agents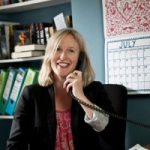 Alice Saunders
Agent
I am an agent for writers in adult fiction and non fiction and am interested in discovering voices and stories that reflect our world today.  My taste in fiction is broad but the common thread is a desire to find unique stories with smart, interesting voices.  I'm looking to get lost in a narrative and feel passionately about the characters.    
My non-fiction ranges from cookery writers to wellness titles and I'm always looking out for a writer who has captured the zeigiest  of a particular moment.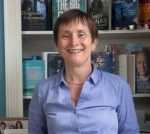 Philippa Milnes-Smith
Managing Director and Children's and Young Adults
I'm an agent for writers and illustrators in the children's and young adult (YA) market and I am always looking for the new, diverse and exciting voices and art that make the best-sellers of today and the classics of the future – as well as innovative approaches to creating worlds and telling stories. I work across publishing internationally – print and digital – but I am also involved in TV, film and stage development for my clients and I love projects that have this kind of additional potential. I'm also interested in illustrators who are creators of stories – I love visual narrative as well as great writing. I am very much looking for increasing diversity in the clients I represent and I am delighted to have this chance to consider authors work through this project with Spread the Word. I hope to see something very different from a new range of authors. You can look at the LAW website www.lawagency.co.uk if you want to get an idea of the other clients I currently represent. If you follow LAW on both Facebook and Twitter you can also see what we are up to.
Questions?
Get in touch with Spread the Word.
---
---