We love Life Writing books – we do! We asked our Life Writing Prize 2021 judges: Damian Barr, Catherine Cho and Frances Wilson, to pick their favourite reads. Is yours on the list?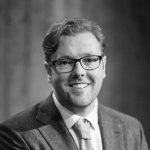 Damian Barr's favourite reads are: 
Lowborn: Growing Up, Getting Away and Returning to Britain's Poorest Towns by Kerry Hudson – Hudson grew up in some of the poorest towns in the UK (we grew up near each other at one point). In this memoir she revisits them and the person she was as she confronts her past. Ultimately uplifting.
Everything I Know About Love by Dolly Alderton – She is rapidly becoming Britain's answer to Nora Ephron. A love letter to female friendship, this millennial memoir is deeply funny and at points just plain deep.
Stet: An Editor's Life by Diana Athill – From a country house in Norfolk to a publishing house in London just after the war, this is a story of how one remarkable woman edited the century's greatest writers – de Beauvoir, Kerouac et al – into shape. And what her life outside the office was like…One of the best books about writers and writing.
Why Be Happy When You Can be Normal? by Jeanette Winterson – The companion book to ORANGES, it has almost the same voice and recounts many of the same events—her adoption by a religious family, her coming out and subsequent rejection, her reimagining of the self.
The Boy With the Top Knot by Sathnam Sanghera – Sanghera's warm, approachable story of secrets, love and lies growing up in 1980s Wolverhampton. Set to a banging 1980s soundtrack and subsequently adapted for TV, it shows us life for this wee boy then. Confronts racism, mental health and otherness.
Catherine Cho's favourite reads are:
Paula by Isabel Allende – this was written while Allende was caring for her daughter who falls into a coma. It's a memoir of a writer's life interwoven with her family's history, it's a love letter to her daughter. It feels mystical, and there's a deep-felt anguish and desperation within its words.
When Breath Becomes Air by Paul Kalinithi - this spare memoir is so beautiful in its simplicity, as a doctor becomes a patient diagnosed with terminal cancer. It's powerful and never self-pitying, but with so much wisdom in its pages.
The Year of Magical Thinking by Joan Didion – Joan Didion is a master of the essay and life writing as a form. She writes about the personal in a way that feels universal, and her exploration of grief is stunning and meditative.
On Writing by Stephen King – this is a book I recommend to anyone interested in storytelling or writing. The book itself is so generous in its advice, and he is a great teacher of the craft of writing.
I Feel Bad About My Neck by Nora Ephron – life writing doesn't always have to be about tragedy, and Nora Ephron's collection of essays is a comfort. It's very funny and wry, but always clear-sighted and wise.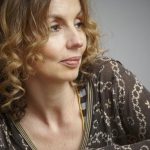 Frances Wilson's favourite reads are:
99 Glimpses of Princess Margaret by Craig Brown;
Educated by Tara Westover;
Dreams from my Father by Barack Obama;
The Quest for Corvo by A J ASymons;
Giving up the Ghost  by Hilary Mantel.
 Published 24 November 2020
---
---