Set up by Jerwood Fellow Jamie Hale, the Disabled Poets Prize is a collaboration between Spread the Word, Verve Poetry Press, Verve Poetry Festival, and CRIPtic Arts and is now open for its second year. The Prize is funded by ALCS (the Authors' Licensing and Collecting Society) and supported by The Literary Consultancy and Arvon. The Prize looks to find the best work created by UK based deaf and disabled poets, in written English and in British Sign Language. We are pleased to announce that the full judging panel for 2024 is: Jamie Hale (judging best single poem and best unpublished pamphlet), Stephen Lightbown (judging best single poem), Pascale Petit (judging best unpublished pamphlet) and Kabir Kapoor, UK BSL Poet Laureate (judging best poem performed in BSL). 
Deaf and disabled poets face significant barriers to developing their careers. The Disabled Poets Prize brings the work of the winning writers to new prominence, focusing attention on the exceptional work being produced by deaf and disabled writers. It is the first poetry prize in the UK specifically for deaf and disabled poets.
For the 2024 Prize, deaf and disabled poets are able to submit to three categories – best single poem, best unpublished pamphlet, and best poem performed in British Sign Language. Alongside cash prizes, The Prize offers significant professional development opportunities, including a publication deal with Verve Poetry Press for the best unpublished pamphlet as well as development prizes from Spread the Word, CRIPtic Arts, The Literary Consultancy and Arvon Foundation.
About the Judges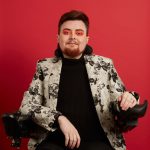 Jamie Hale – judge for best single poem and best unpublished pamphlet
Jamie is an award-winning theatre maker, poet, (screen)writer, charity CEO and founder and Artistic Director at CRIPticArts. They focus creatively on crip- and queer- realities, and the urgency of living as a disabled person.
Their poetry pamphlet, Shield was published in 2021, and read by Jack Thorne in the 2021 MacTaggart lecture, calling them as an "extraordinary voice". Their solo poetry film, NOT DYING, was described as "fantastic" by Hannah Gadsby.
In 2021, they were awarded the Jerwood Poetry Fellowship, and won Director/Theatremaker of the Year Award for NOT DYING  in the Evening Standard Future Theatre Fund Awards.
Jamie founded CRIPtic x Spread the Word online retreat for deaf and disabled writers in 2020, and ran it in 2021. They have been published in magazines including Magma and the Rialto, guest-edited the Bodies issue of Modern Poetry in Translation, and are working on their first full poetry collection.
Jamie says: "I'm delighted that the Disabled Poets' Prize is moving into its second year – it's such a privilege to be encountering such excellent work, and I look forward enormously to receiving it".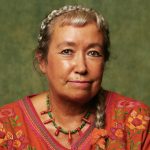 Pascale Petit – judge for best unpublished pamphlet 
Pascale Petit was born in Paris and lives in Cornwall. She is of French, Welsh, and Indian heritage. Her eighth collection of poetry, Tiger Girl (Bloodaxe, 2020), was shortlisted for the Forward Prize and for Wales Book of the Year. Her seventh, Mama Amazonica (Bloodaxe, 2017), won the inaugural Laurel Prize and the RSL Ondaatje Prize. Four previous collections were shortlisted for the T.S. Eliot Prize.  Pascale was a co-founder of The Poetry School, and has been Chair of the T.S. Eliot Prize and the Laurel Prize. Her debut novel, My Hummingbird Father, is due from Salt in 2024. http://www.pascalepetit.co.uk/
Photo of Pascale by Derrick Kakembo. 
Pascale says: "I'm delighted to be a judge for this inspiring and vital initiative founded by Jamie Hale, which takes us a step further towards a fully inclusive poetry culture. I'm excited to read the entries and to be part of a scheme that encourages and highlights the work of talented disabled poets. Becoming a poet is hard enough, without the barriers disabled poets face, and this award will work towards dissolving that inequality."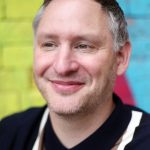 Stephen Lightbown – judge for best single poem 
Stephen Lightbown is a Blackburn-born, Bristol-based poet and disability rights champion. Paralysed following an accident in 1996 when he was sixteen, Stephen uses his poems to give a voice to his disability. He has spoken at events across the UK and at festivals such as Shambala, WOMAD, Verve Poetry Festival and Lyra Bristol Poetry Festival. In addition, Stephen has read internationally in San Antonio, Texas. His poems have been widely anthologised, and is the author of two poetry collections Only Air and The Last Custodian, both published by Burning Eye Books. In September 2023 he will publish his first poetry book for children, And I climbed, And I Climbed, through Troika Books. He lives in Bristol in the UK, and in November will represent England for the second time at the ISA World Para Surf Championships in California.
https://www.stephenlightbown.com/
Stephen says:  "I am truly honoured to have been asked to judge these awards. There are many barriers to deaf and disabled poets having their poetry read by a wider audience. Access to mainstream poetry prizes, and the recognition and exposure that comes with them, is just one of those barriers. There are many poetry prizes across the UK and beyond and yet this is the only Prize of its type available to deaf and disabled poets in the UK. This makes this an essential Prize."
Kabir Kapoor – judge for best poem performed in BSL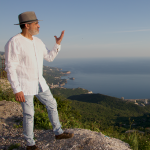 German-born Kabir is a poet, visual language artist and designer. In 2023 he became the British Deaf Association's first UK BSL Poet Laureate. He uses beautiful, expressive and comical signed poetry presented purely in a visual form for both deaf and hearing audiences to enjoy. Kabir has directed, produced and participated in performances both here in the UK and around the world.
Free online workshop for UK Deaf BSL users 
BSL Judge Kabir Kapoor will be running a free online BSL workshop for UK based Deaf BSL users to create visual poetry on Saturday 21 October 12 – 3pm (rescheduled from Saturday 23 September). No experience necessary! For more info and to book please visit: www.eventbrite.co.uk/e/2024-disabled-poets-prize-bsl-workshop-with-kabir-kapoor-tickets-727351276247
Partners and funders
Spread the Word Director, Ruth Harrison says: "We're proud to be a partner on the Disabled Poets Prize, opening up opportunities and access to talented deaf and disabled poets from across the UK for their work to reach new audiences and supporting their career development."
The Literary Consultancy Director Aki Schilz says: "The Disabled Poets' Prize is a force for good in our industry. Of all artforms, poetry still finds itself severely under-funded, and accessibility remains a significant barrier, even with the efforts in recent years to make things more inclusive. This prize moves things forwards in a way that is real. We are very proud to be an industry partner, and excited to work with the talented poets whose work it champions."
Authors' Licensing and Collecting Society (ALCS) CEO Barbara Hayes says: "At ALCS, we believe that writers make an invaluable contribution to society; that's why we campaign so hard to protect copyright, authors' rights and vital revenue streams for authors and creators. We're proud to support the Disabled Poets Prize 2024 and the opportunity it provides to platform emerging deaf and disabled poets from across the country."
Last year's winners
The first Disabled Poets Prize in 2023 was won by Jamie Field for 'How To Sign Playground' (Best Single Poem) and Katherine Moss for The Still Point (Best Unpublished Pamphlet). Katherine's pamphlet will be published by Verve Poetry Press in late 2023. The winners were announced at a special event at Deptford Literature Festival in March 2023.
Jamie says: "The Disabled Poets Prize is a fantastic opportunity for those of us who feel marginalised in the literary community. We can only force change if we show ourselves equal to those who set the discourse."
Katherine says: "I would say obviously enter the Prize. I had no no hope of winning. Do share your world with people before you submit because even if your friends and family and people are not poets or writers themselves, they'll often give you good feedback. So definitely, share your work, get feedback wherever you can. And enter the Prize, just do it."
---
Entries are open until 1pm, Tuesday 31 October 2023. For more information please visit: www.disabledpoetsprize.org.uk 
The Prize is free to enter, and donations are welcome to support the future of the Prize: www.totalgiving.co.uk/appeal/DisabledPoetsPrize2024
Published 7 September 2023
---
---