Join Footnote Press editors Fritha Saunders and Rose Green talk through non-fiction proposals, giving you practical tips for how to shape your project and pitch it to agents and publishers.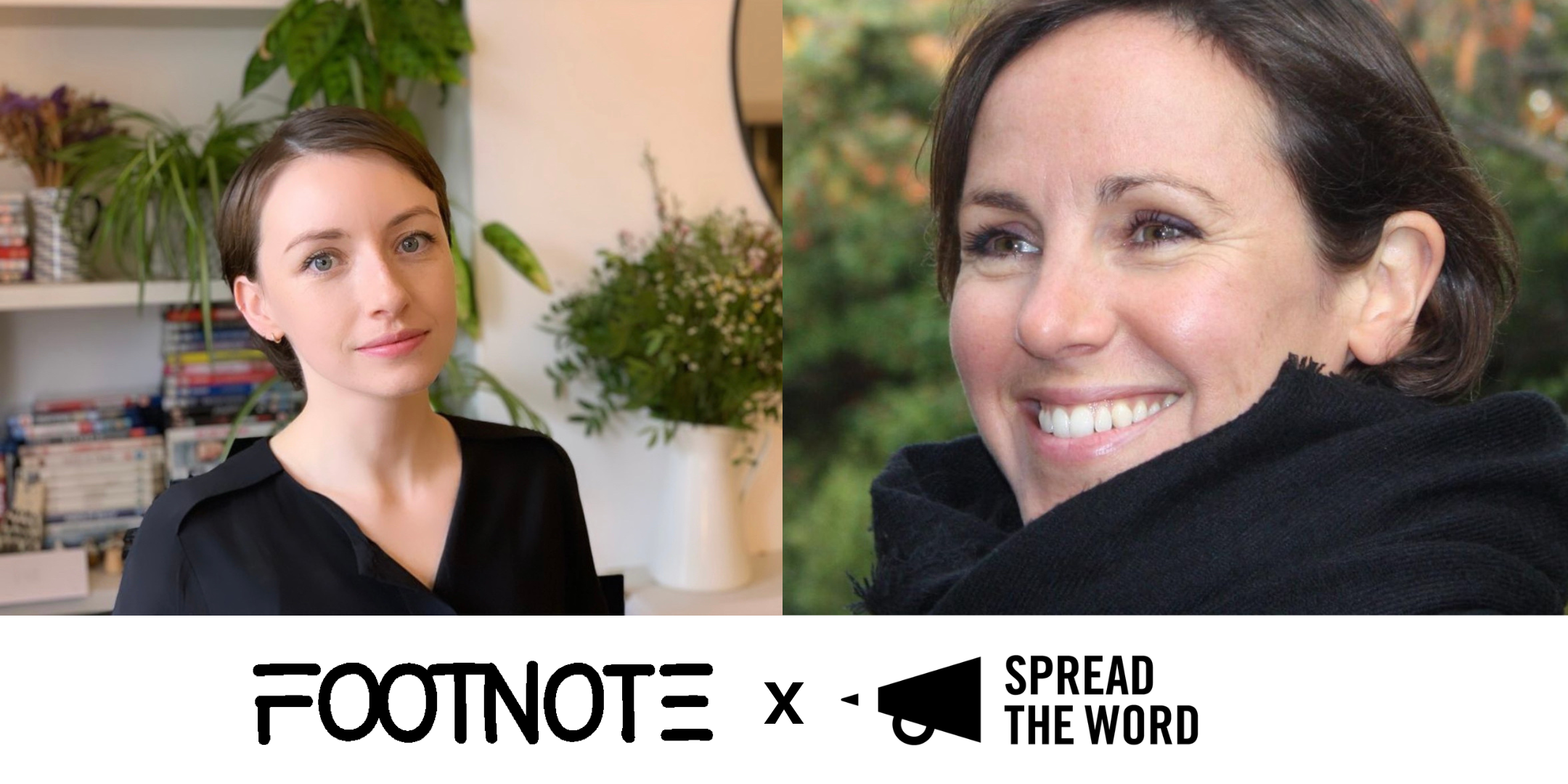 You can book tickets to come along in-person on this page. For a livestream ticket, please visit: spreadtheword.org.uk/events/london-writers-network-pitching-your-non-fiction-project-with-footnote-press-x-spread-the-word-livestream-ticket/
Narrative nonfiction spans many areas and subjects, from history to science to nature writing and beyond. However, the strongest proposals are often those that go beyond a single story, sitting at the intersection of essay, personal writing and investigative reportage.
Footnote Press's editors Fritha Saunders and Rose Green will discuss what editors look for when it comes to non-fiction proposals, giving you practical tips for how to shape your project and pitch it to agents and publishers. They will cover:
What is narrative nonfiction?

Case study of a narrative nonfiction title we have published

How to pitch your project

Putting together a proposal
There will be a short talk followed by an opportunity to ask questions.
About Footnote Press
Footnote Press is a disruptive new publisher focusing on migration, identity and marginalised knowledge and experience. They are interested in spotlighting other ways of thinking, being and organising, especially ones that have been previously overlooked or excluded. Their mission is to counter dominant narratives and retell the story.
Footnote's publishing programme spans stimulating and politically engaged fiction and non-fiction, including history, current affairs, memoir, situational reportage and more.
Covid-19
We're aware that infection rates continue to rise through the winter. In response to this, we have the following guidelines and requests for our in-person events:
About the London Writers Network
This event is part of our London Writers Network series, and designed to give attendees (both members and non members) access to the resources and knowledge they need to develop their writing craft and career.The London Writers Network is Spread the Word's membership scheme, and offers a whole range of benefits. Members can attend two London Writers Network events for free each year and get 10% off our paid programme. They also receive a quarterly newsletter and special offers from our friends and partners. And all this for only £25 a year.
You can sign up / buy membership for a friend here. You need to log in to book your free ticket if you are a London Writers Network member. 
Published: 8 March 2023
ABOUT FRITHA AND ROSE FROM FOOTNOTE PRESS
Fritha Saunders
---
See More
Fritha has worked in publishing for over fifteen years and before joining Footnote was editorial director of non-fiction at Simon & Schuster. Prior to that she worked at Quarto and Constable & Robinson (now part of Hachette). She has worked with and published a number of high profile authors including Hillary Rodham Clinton and Chelsea Clinton, Laura Bates, Skin, Jonathan Van Ness, Jonathon Porritt and Kate Muir.
Rose Green
---
See More
Prior to joining Footnote last year, Rose was the Assistant Editor at MacLehose Press, having previously been a freelance editor. At MacLehose, she worked on authors such as Sara Stridsberg, GauZ' and Marie NDiaye, specialising in literature in translation. She has also worked at Persephone Books, as a bookseller, and was part of the Literature team at the British Council.