Whether you've written a short story, poetry or a novel, make every word count. In this highly practical workshop, learn tips to make your prose sing.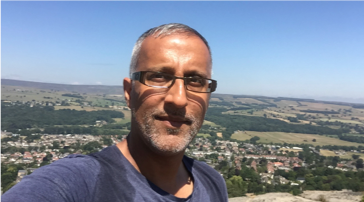 We will look at various ways in which you can edit your writing, tighten the prose, bring the text to life, avoid common errors and, hopefully, catch the eye of a commissioning editor or agent. Editing takes many forms: line edits, sense edits, structural edits. All can be worked on to make your writing sharper.
What will you do in the workshop?
This will be a hands-on session, with plenty of short exercises with which to try out various editing tips: text will be supplied in advance for you to read through, and we will use the techniques on at least one or more samples of your own writing. Questions and examples are highly encouraged!
What can participants expect?
Do you have crutch words? Fillers? Repetition? Passive sentences? Are you prone to 'purple prose'? We will look at common mistakes and how to avoid them. We will also investigate how technology can help – Grammarly, ProWritingAid, even humble Word itself.
Who is the opportunity for?
This session is for all writers, whether you're working on fiction, non-fiction, plays, essays, theses or poetry. A good edit benefits every form of writing.
What do you need to take part?
You will need a device with a webcam and microphone and the Zoom app installed. Please visit https://zoom.us/ to download it. We will also email you instructions to get you started. During the session you will also need a notepad and pen.
Free opportunities
We ask that you only book onto one of our free workshops in our Developing Tutor series. The workshops are: How to Sharpen Your Prose with Iqbal Hussain, The Hidden Benefits of Failure with Chris Simpson and Dust to Flesh: writing dialogue that makes your characters come alive with Esther Poyer. 
This workshop is free to you as part of our create-write-connect fundraising campaign. If you do have the means to pay, we ask that you make a charitable donation to Spread the Word so that we can continue to offer free accessible programmes for under-represented writers. Any donation you make, will go towards our work and the invaluable work of the Trussell Trust. You can donate here:
If you'd like to read our terms and conditions before booking, you can do so here or you can view them at the bottom of every page of our website.
About Iqbal
Iqbal Hussain
---
See More
Having studied Mathematics at a small Welsh university, Iqbal Hussain chose to earn a living with words. He worked as a journalist for many years, for publications ranging from The Guardian's Education supplement to The Young Telegraph. He was shortlisted for the Penguin Random House WriteNow 2017 programme and is an alumni of the inaugural London Writers Awards 2018. He won Gold for his short story 'Home from Home' for the Creative Future Writers' Award 2019. Iqbal is working on his first novel, NORTHERN BOY, a coming-of-age story about what it feels like to be a 'butterfly among the bricks.