Learn how to break down character narratives and interactions to create realistic depictions of complicated relationships. Join Maame Blue, author of Bad Love on this six-week online course.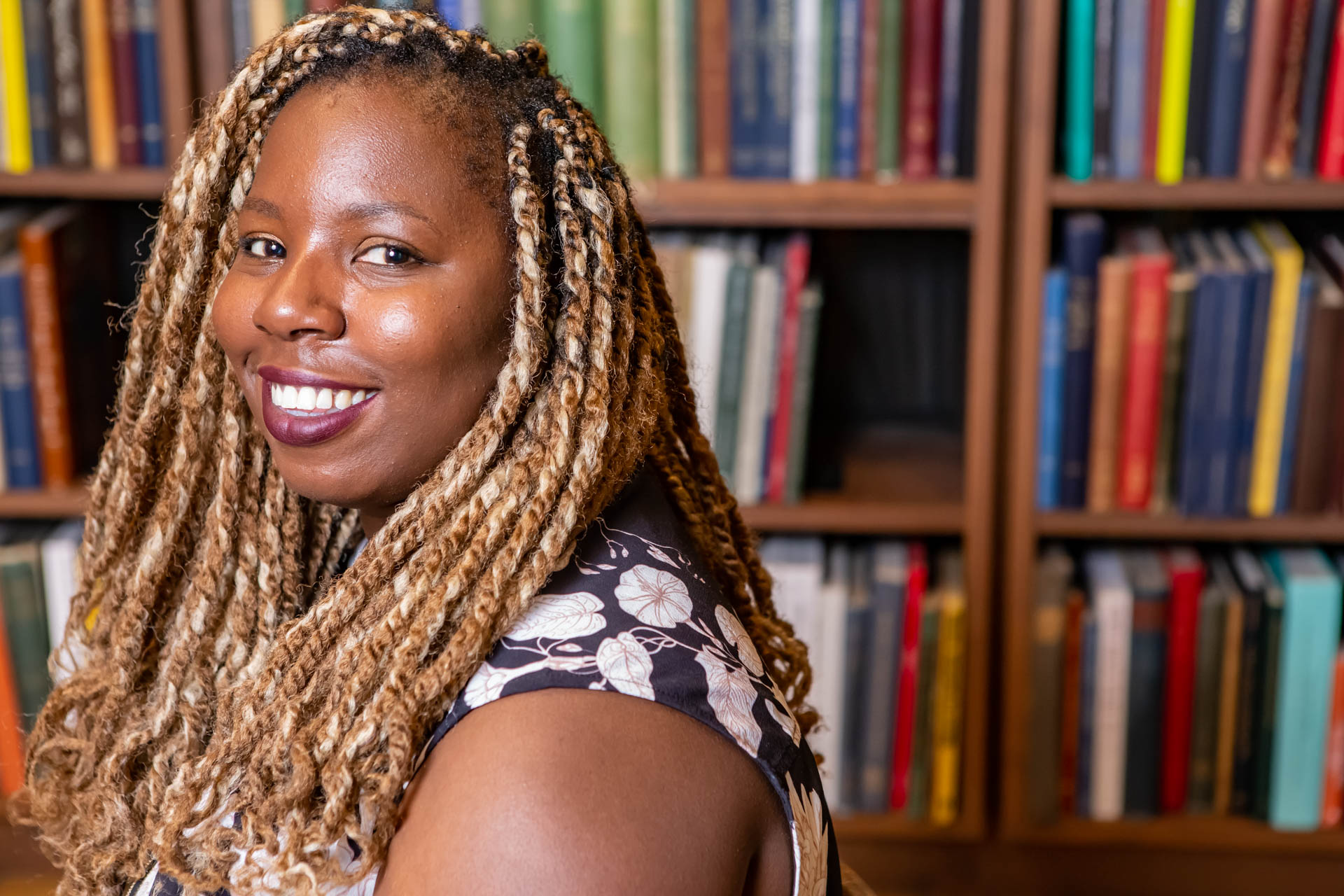 Do you love reading about messy romantic entanglements, fraught family interactions or the multi-layered relationship with self? Would you like to depict more of these relationships within your own writing?
Read, write and edit your short stories, novel chapters and creative nonfiction pieces with guided reading and exercises curated by author Maame Blue, whose writing has appeared in Black Ballad, The Good Journal and Litro Magazine. 
What will you do during the course?  
You'll have three assignments to work through; each with a mix of reading, short exercises and one main piece of writing to be shared with the group for peer discussion and feedback and 1:1 feedback from the tutor.  
What can you expect?
Over the course of the six weeks you'll cover: character narratives, dialogue and self–reflection, and read work by authors including Ayobami Adebayo, Elena Ferrante, Irenosen Okojie, Carmen Maria Machado, Candice Carty-Williams and Derek Owusu. Please note that there will be no live video sessions.
Who is this course for?
The course is open to all levels of writers but is best suited to those who already have a short story, nonfiction piece or work-in-progress novel that they're working on. The course is run using the online Slack platform – so it is best suited to those who are comfortable accessing and interacting in a closed group. 
Bursary places 

The five free bursary places for this course have already been allocated after a callout on this webpage. Applications closed on 31 March.
Discounted rates
London Writers Network members receive a 10% discount on Spread the Word's paid programme of activities, and access to two free specially programmed London Writers Network events a year. You can find out more about the London Writers Network scheme here. If you are a London Writers Network member please login to receive your discount. 
To see if you are eligible for a concessionary rate, please take a look at our concessions policy. 
If you'd like to read our terms and conditions before booking, you can do so here or you can view them at the bottom of every page of our website. 
Course Timetable 
Course tutor Maame Blue will upload assignments containing exercises and reading materials once a fortnight on the following dates: 
Thursday 13 May 
Thursday 27 May 
Thursday 10 June 
Assignments for each week will be due by the following Thursday, with feedback and discussion for the work written each week to take place between: 
Assignment 1: Thursday 20 May – Wednesday 26 May 
Assignment 2: Thursday 3 June – Wednesday 9 June 
Assignment 3: Thursday 17 June – Wednesday 23 June 
We ask that participants commit to providing feedback to at least 1 other participant for each feedback period. Maame Blue will give feedback on all three assignments you complete during the course.
Although this is not concrete, to help with your planning we would suggest that completing each assignment will take a minimum of 3 hours, and feedback takes around 30 minutes for one piece of work.
The course will take place online using Slack. Spread the Word will set up a closed group for you to access without any additional cost. It will require you to have access to the internet in the dates above. Because of this, we ask that you are confident with using simple online sharing platforms, or at least willing to explore with guidance from Spread the Word. Full instructions will be emailed to participants a week before the course starts. There will be no scheduled times to have live chats, there will however be opportunities to interact with other course participants via feedback and general discussion. 
The course will run with a minimum of 10 participants and a maximum of 15. 
About Maame
---
See More
Maame Blue is a Ghanaian writer and co-host of Headscarves and Carry-ons - a podcast about black women living abroad - who splits her time between London and Melbourne. Her work has appeared in various places including Black Ballad, The Independent, AFREADA, Litro Magazine, Storm Cellar Quarterly (USA) and The Good Journal; and in 2020 she joined a scriptwriting team to remix a telenovela for African broadcast. Her short story Howl was also published in the New Australian Fiction 2020 anthology, and her debut novel Bad Love was long-listed for the Guardian Not The Booker Prize and chosen by Cheltenham Literature Festival as one of their top three debuts of 2020. She has works forthcoming in 2021 and is cautiously working on her second novel.