Join Justine Smith and Lauren Gardner of the literary agency Bell Lomax Moreton for a seminar on how to get into writing picture books.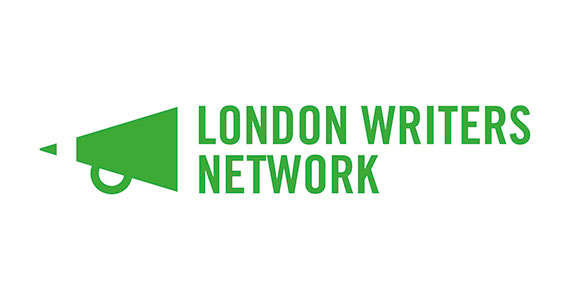 Led by Bell Lomax Moreton, this session will cover the practical elements of how to get started into writing picture books, from developing your craft as a picture book writer to finding an agent.
This London Writers Network event will be paired with a call for picture book submissions, which will open on Tuesday 1 September and close on Friday 2 October. Successful entries will receive feedback from Bell Lomax Moreton.
About the London Writers Network
This event is part of our London Writers Network series, and designed to give attendees (both members and non members) access to the resources and knowledge they need to develop their writing craft and career.
The London Writers Network is Spread the Word's membership scheme, and offers a whole range of benefits. Members can attend two London Writers Network events for free each year and get 10% off our paid programme. They also receive a quarterly newsletter and special offers from our friends and partners. And all this for only £25 a year.
You can sign up / buy membership for a friend here. You will need to log in to book your free ticket. 
Waiting list
This event is now sold out. If you'd like to be put on the waiting list please email Aliya Gulamani at [email protected].
About Lauren and Justine
Justine Smith
---
See More
Justine joins Bell Lomax Moreton from Pan Macmillan, where she has been commissioning and acquiring picture books. She is an experienced and versatile editor who has worked at Penguin, Dorling Kindersley, Templar and Big Picture Press in senior publishing roles.
Justine has worked in animation as a script editor - and also holds a Postgraduate Diploma in children's illustration. She has developed, edited or published bestselling and award-winning children's tv shows, baby and preschool books, picture books, non-fiction, 5 - 8 and middle-grade fiction.
At Bell Lomax Moreton Justine works with authors and illustrators to help shape their work for submission to publishers.
Lauren Gardner
---
See More
Lauren joined Bell Lomax Moreton in April 2014 as literary assistant and has been agenting full time since October 2015. She graduated in 2009 with a degree in English Literature and Drama from the University of Manchester, and has a background in lifestyle and entertainment PR.
In July 2020, Lauren was selected as one of The Bookseller's 'Rising Stars' in their annual list that identifies the up and comers and future leaders of the industry.
In adult non-fiction, Lauren has a keen eye for spotting new trends and big ideas. She has a specialism for working with digital first talent and developing book ideas that originate from new media including podcasts, Instagram and YouTube.
Lauren has a passion for children's literature and is always looking for young fiction and middle-grade debuts with heart, humour and maybe a supernatural or high concept twist (or two).
Lauren is actively looking for children's fiction and adult non-fiction submissions from diverse and marginalised authors across all age ranges and genres.