Ever wanted to start your own Zine? Or improve your chances of getting published in one?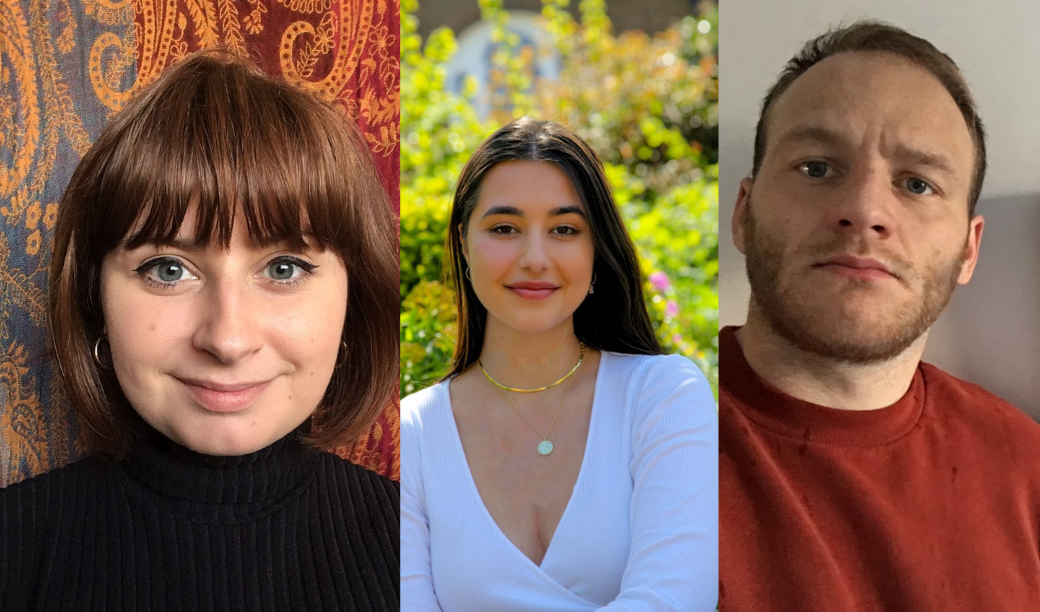 Join us for an evening of all things Zine from getting started, to developing an audience and starting new ventures, as well as top tips to improve your chances of getting published.
We'll be joined by the editors of The Selkie, Bad Form and Open Pen. Each will give a short presentation followed by a panel discussion and questions from the audience.
Access Notice
This event will be auto-captioned.

If you require BSL interpretation, please email us when booking your ticket on hello@spreadtheword.org.uk no later than Tuesday 30 March 2021 and we will try to secure BSL interpretation for you. Spread the Word will cover the costs of BSL interpretation.

All our online events have a relaxed format; you are welcome to take breaks at any point and turn your camera off. All our online sessions have breaks.

We'll send through any reading seven days in advance. We can create adapted handouts to writers attending our workshops and events by request.

Our online workshops and events take place on Zoom. As standard, we will send the weblinks to participants a week in advance. If you require the dial in phone number, email us hello@spreadtheword.org.uk and we can send it through to you. Please take a look at Zoom's accessibility info: https://zoom.us/accessibility/faq#faq1

If you have additional access needs, please contact us hello@spreadtheword.org.uk and we will support you to participate in this event.
About the London Writers Network
This event is part of Spread the Word's London Writers Network series, offering free events to London Writers Network members. The series is designed to give event attendees access to the resources and knowledge they need to develop their writing craft and career. Members get free tickets – everyone is welcome to buy a ticket if they are not a member.
The London Writers Network is Spread the Word's membership scheme, and offers a whole range of benefits. Members can attend two London Writers Network events for free each year and get 10% off our paid programme. They also receive a quarterly newsletter and special offers from our friends and partners. And all this for only £25 a year.
You can sign up / buy membership for a friend here. You will need to log in to book your free ticket. 
About the event speakers
Sam Le Butt
Chief Editor and Director of The Selkie
---
See More
Sam Le Butt is an editor and writer based near London. She is the Chief Editor and Director of The Selkie, a non-profit literary magazine and publishing company that works exclusively to support underrepresented writers. Her writing explores the intersection of feminism, bodies, the fantastic and the environment. She has been published in numerous anthologies and her debut short story collection Curious Women and Other Creatures is forthcoming this summer from Radical Bookshop. She holds a Master's with Distinction in Creative Writing from The University of Edinburgh, and is due to start her PhD in English Literature in September '21.
Amy Mae Baxter
founder and Editor-in-Chief of Bad Form
---
See More
Amy Mae Baxter is the founder and Editor-in-Chief of Bad Form, the online and print literary review by Black, Asian, and racialised community writers. In 2017, she founded BAIT, an arts zine, as a first year student at the University of Cambridge. By day, she is an Assistant Editor at Little, Brown (Hachette). She is a lover of small dogs and good books.
Sean Preston
founding editor of Open Pen
---
See More
Sean Preston is from East London where he lives today. He is the founding editor of Open Pen, a free short fiction magazine since 2011, and a now a publisher of paperback fiction they call "novelettes". Sean is an ex-pro wrestler and has been a part of the independent record label Ninja Tune since 2010. He tweets from @SeanPrestonLDN