Love Stories: A conversation about the lighter end of fiction with literary agent Hannah Schofield and author and BookToker Anam Iqbal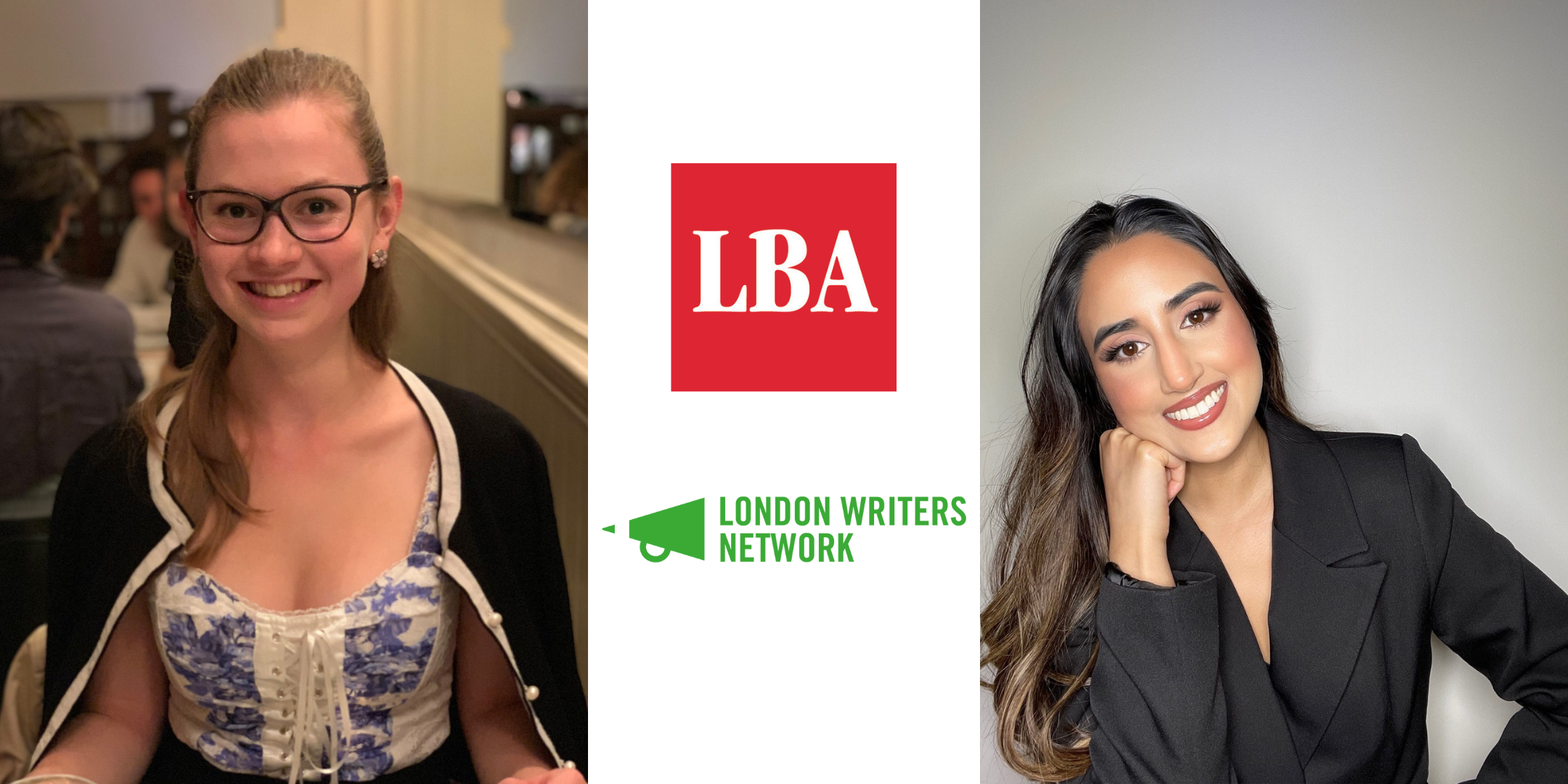 From the dawn of storytelling, people have always talked about love stories – and in the last few years, there's been an explosion of interest in the romance genre, driven in large part by readers seeking escapism during the pandemic, and then sharing their passions on TikTok. These come in many forms, from tropey and steamy romcoms like The Love Hypothesis and The Proposal to character-driven narratives encompassing love in many guises like Yinka, Where Is Your Huzband? and Seven Days in June.
But what makes a great love story?
Join literary agent Hannah Schofield, the Romantic Novelists' Association Agent of the Year 2022, and her client Anam Iqbal, as they discuss their favourite romance tropes, swooniest love interests, and how to create chemistry between characters – plus, how to craft a love story to catch the eyes of agents and publishers.
Afterwards, join your fellow attendees for conversation and connection.
About LBA Literary Agency
LBA literary agency was founded in 2005 by literary agents Luigi Bonomi, Amanda Preston, and Alison Bonomi. LBA has a fantastic track record in developing successful and enduring careers for both first-time and established authors, taking pride in getting the best deals for our clients and championing their talent at every stage. A powerhouse for commercial fiction and non-fiction, the agency represents bestselling and prizewinning authors for adults and children. Their clients include leading novelists, academics, and journalists as well as major companies and brands.
Twitter: @LBA_agency
Access
The Studio Room is accessible via lift.
There are Changing Place accessible toilet facilities at Deptford Lounge. For full Deptford Lounge access please visit: deptfordlounge.org.uk/access
Virtual access
Spread the Word will record this event and send a link out to all those who signup to receive the link in the days following the event. To receive the link to view the recording, which will be available for 2 weeks, please sign up here:
About the London Writers Network
This event is part of our London Writers Network series, and designed to give attendees (both members and non members) access to the resources and knowledge they need to develop their writing craft and career.The London Writers Network is Spread the Word's membership scheme, and offers a whole range of benefits. Members can attend two London Writers Network events for free each year and get 10% off our paid programme. They also receive a quarterly newsletter and special offers from our friends and partners. And all this for only £25 a year.
You can sign up / buy membership for a friend here. You need to log in to book your free ticket if you are a London Writers Network member. 
ABOUT THE SPEAKERS
Hannah Schofield
Literary Agent
---
See More
Hannah Schofield is a literary agent at LBA agency in London, representing a wide-ranging list that can be summed up as 'things she likes' – which includes mostly commercial and book-club fiction, with select non-fiction and YA. And especially love stories! She won the Romantic Novelists' Association Agent of the Year in 2022, less than three years after brokering her first book deal, and was selected as one of the winners of the Trailblazer Award 2023 at the London Book Fair. Hannah also believes she is the only Luxembourgish literary agent – but probably wouldn't swear to it! You can find out more about her wishlist here: https://lbabooks.com/agents/hannah-schofield
Twitter: @hannschofield
Anam Iqbal
Author
---
See More
Anam Iqbal was born in Paris and raised in London. She studied Anthropology at UCL, which deepened her passion for understanding the nuances of human thought, experience and culture. Her academic background coupled with the fact that she had always possessed a profound love for literature intersected to reveal her zeal for creative writing. Whilst studying MSc Social Anthropology at the University of Oxford, she completed a thesis based on British South Asian culture and identity, and that provided the inspiration for her debut novel, which is a Young Adult Contemporary Romance. As a hopeless romantic, all her work is centred around love, and she particularly enjoys exploring the thrill and beauty of young love.
TikTok: @anamiiqbal