Are you a writer looking for an agent? Would you like to find out what happens once you've secured agency representation for your work? Free to London Writers Network members, with tickets available to buy for all.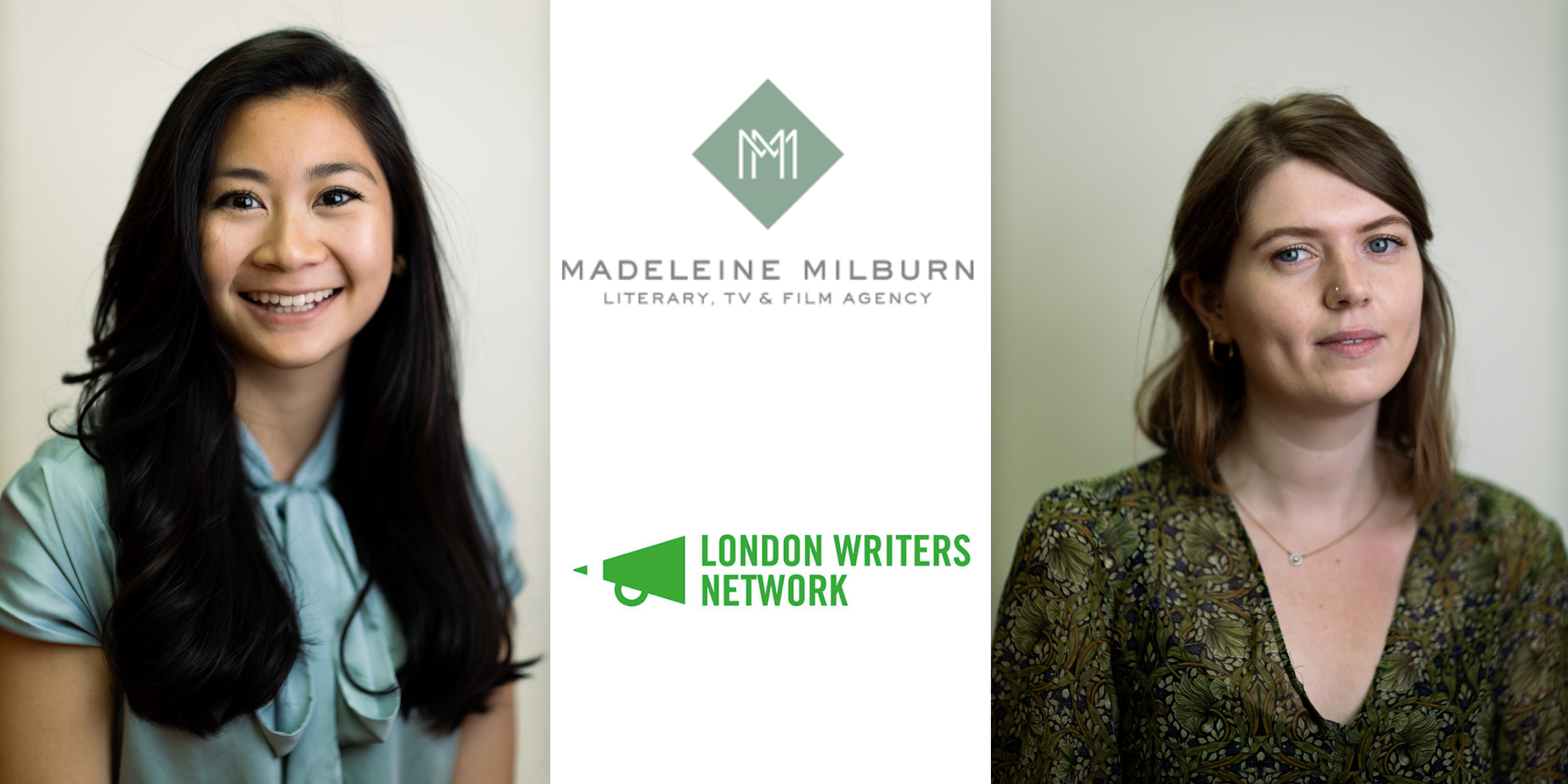 The team from the Madeleine Milburn Literary Agency are excited to talk you through about the next stage in the process of being a writer: from joining an agency, to refining your work with an agent, through to the process behind how you and your manuscript are matched with publishers worldwide. Using case studies and combining a wealth of agenting experience, they will demystify the next stage of strategic planning on the path to publication, and show you how the kernels of ideas and inspiration in your work grow into a pitch to publishers, and build out into a campaign to entice readers all over the world. There will be an opportunity to ask questions too.
About the London Writers Network
This event is part of our London Writers Network series, and designed to give attendees (both members and non members) access to the resources and knowledge they need to develop their writing craft and career.
The London Writers Network is Spread the Word's membership scheme, and offers a whole range of benefits. Members can attend two London Writers Network events for free each year and get 10% off our paid programme. They also receive a quarterly newsletter and special offers from our friends and partners. And all this for only £25 a year.
You can sign up / buy membership for a friend here. You need to log in to book your free ticket if you are a London Writers Network member. 
About Rachel and Olivia from Madeleine Milburn Literary Agency
Rachel Yeoh
---
See More
Rachel is an Associate Agent working closely with Madeleine, while building a list in literary, upmarket and book club fiction, as well as narrative non-fiction. She first joined the agency as an intern, and went on to assist Madeleine before becoming an Associate Agent in 2021.
Olivia Maidment
---
See More
Liv is a Literary Agent specialising in literary and upmarket fiction, and select literary narrative non-fiction. Prior to joining Madeleine Milburn to grow its literary list, she worked at The Blair Partnership and United Agents where she worked with bestselling and award-winning authors, and global literary brands.