Join Charlotte Ledger and Melanie Price from One More Chapter (HarperCollins digital publishing division) for an engaging evening exploring different routes to publication, with a particular breakdown on the opportunities for writers in digital publishing.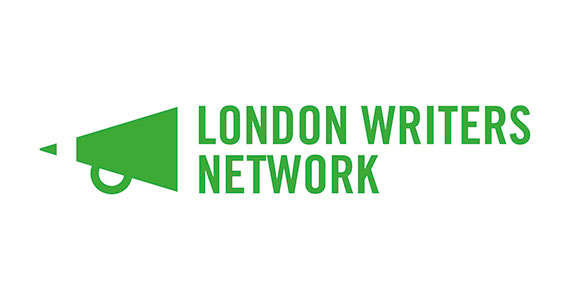 In this fun and engaging session that is open to all, we'll inspire you to consider different ways of getting your writing into the world, with a focus on looking at both traditional publishing and digital first publishing. Take this opportunity to reset how you think about getting your writing into the world, and come away with inspiring ideas to take your publishing goals forward.
The evening focuses on looking at both traditional publishing and digital first publishing and will include:
– a brief overview of the digital / digital first publishing market;
– a case study of a successful One More Chapter author;
– tips and advice on making submissions directly to publishers and
– opportunities to ask questions to digital publishers Charlotte and Melanie.
This London Writers Network event will be paired with a call for submissions from writers underrepresented in publishing with an opportunity for 1-2-1 feedback with the One More Chapter editorial team. The call for submissions will be open from 1-31 March. Please note that this opportunity will be open to writers residing full-time in the UK that meet at least one of the eligibility requirements. Full details will be released on the day of the event.
About One More Chapter
One More Chapter is an innovative, award-winning digital first publishing division of HarperCollins UK. They are the home of digital bestsellers from USA Today bestsellers Glynis Peters, Carissa Ann Lynch and Jackie Kabler to Comfort Food Café author Debbie Johnson who has now sold over a million books.
Combining market-leading digital knowledge with the commercial expertise of HarperCollins, the vision for One More Chapter is to close the gap between author, publisher and reader; reacting speedily to reading trends and publishing the best in commercial fiction.
About the London Writers Network
This event is part of Spread the Word's London Writers Network series, and designed to give attendees (both members and non members) access to the resources and knowledge they need to develop their writing craft and career.
The London Writers Network is Spread the Word's membership scheme, and offers a whole range of benefits. Members can attend two London Writers Network events for free each year and get 10% off our paid programme. They also receive a quarterly newsletter and special offers from our friends and partners. And all this for only £25 a year.
You can sign up / buy membership for a friend here. You will need to log in to book your free ticket. 
About Charlotte and Melanie
Charlotte Ledger
---
See More
Charlotte Ledger is the Editorial Director of One More Chapter. She started in publishing in 2011 at Mills & Boon before moving across to HarperCollins in 2013. Since then, she has worked across commercial fiction from million-copy-bestseller Debbie Johnson to USA Today and Kindle #1 bestseller Sue Fortin. A champion for digital publishing, Charlotte was highly commended at the Futurebook awards and won the Book Marketing Society's Best Shoestring Campaign for her work on the first online romance festival. She was shortlisted for The Bookseller and SYP's Trailblazer of the Year award and has won the RNA's Publisher of the Year award twice. Charlotte is looking for strong, unique voices and fresh twists on commercial hooks.
Melanie Price
---
See More
Melanie Price is the Digital Marketing Manager for One More Chapter. She has championed digital publishing throughout her career, beginning at Head of Zeus where she directed the marketing for digital-first division Aria, and assisted in digital production and editorial, acquiring her own books. She moved to Hodder & Stoughton as Senior Digital Marketing Executive in 2018, owning the strategy for digital first titles to working collaboratively on campaigns for brands like Stephen King and Jodi Picoult. Melanie joined the newly formed One More Chapter team in September 2019 where she directs all brand and campaign strategies globally.