What do you think when you hear the phrases 'eco-poetry' and 'nature poetry'? Apocalyptic poems shouted at climate protests perhaps? Or odes to distant rolling hills?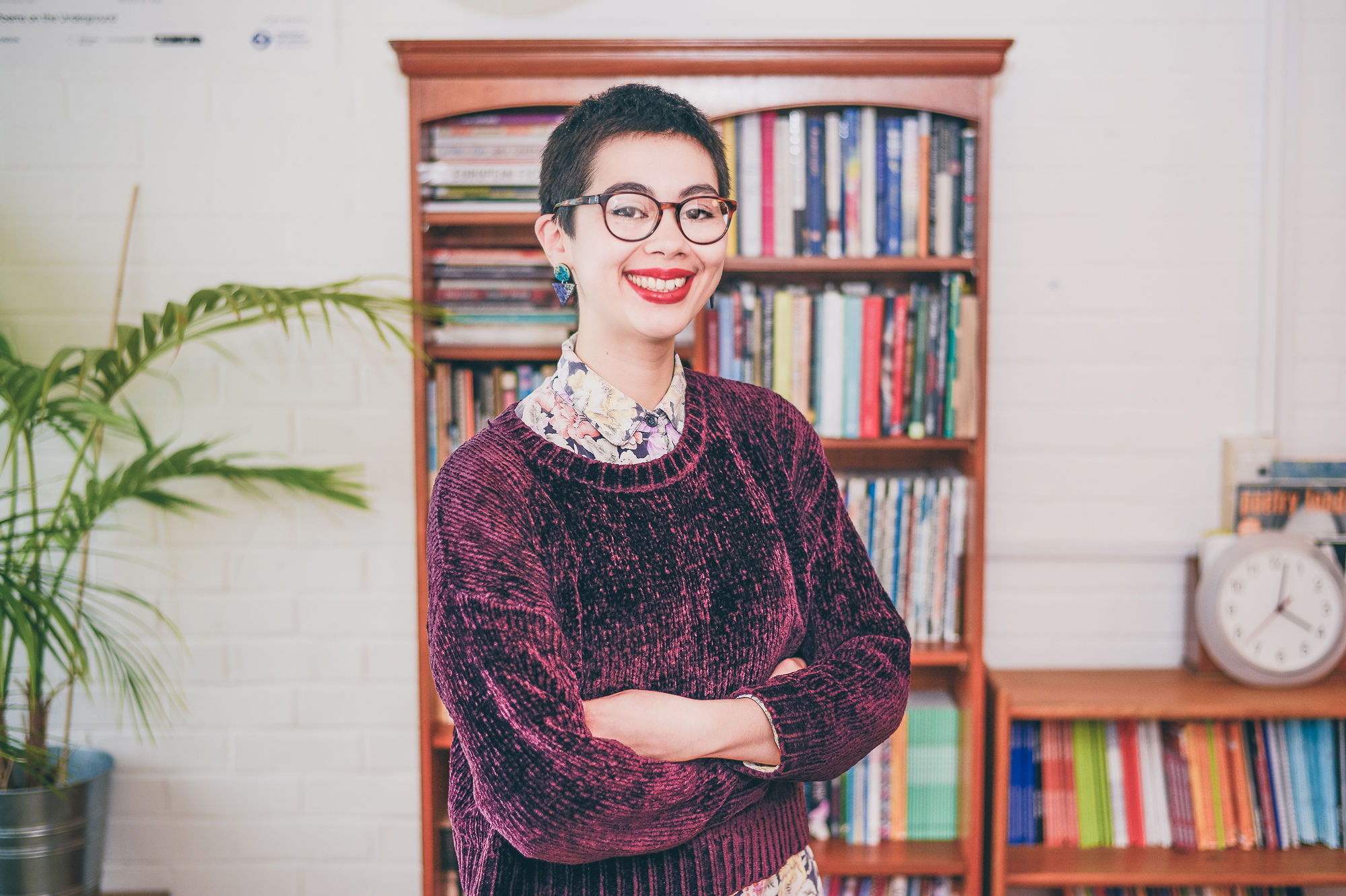 This workshop is fully booked. If you'd like to be added to the waiting list please email [email protected] and we'll get in touch if a space becomes available. 
In this workshop, part of Spread the Word's Developing Tutors series, we'll be deconstructing these genres, reading and discussing poets who look at nature from traditionally underrepresented perspectives. You'll start work on at least three nature poems of your own which bring in your family and friends, your identity and lived experience.   
Poets who have never written about 'nature' are particularly welcome, and especially those who feel excluded from the climate movement for whatever reason. 
What will you do in the workshop?
We'll begin with a discussion about our preconceptions of nature and eco-poetry. We'll then do a warm-up free-writing exercise, then read two or three contemporary 'nature' poems, each accompanied by a longer writing task.  
What can you expect?
We'll be looking at poems by Nina Mingya Powles, Gboyega Odubanjo and Danez Smith (all included in the handout and available for free online) to explore themes of history, identity, community and decolonising nature writing. 
Who is this  for? 
This workshop is aimed loosely at poets who have been reading and writing poetry for a year or more, and/or have some preconceptions of nature poetry – but really all are welcome. 
Access Notice 
This masterclass is auto-captioned.

If you require BSL interpretation to take part, please email us at [email protected] when booking your space by 23 March and we will try to secure BSL interpretation for you. Spread the Word will cover this cost.

All our online events have a relaxed format; you are welcome to take breaks at any point and turn your camera off. All our online sessions have breaks.

We'll send through any reading seven days in advance. We can create adapted handouts to writers attending our workshops and events by request.

Our online workshops and events take place on Zoom. As standard, we will send the weblinks to participants a week in advance. If you require the dial in phone number, email us [email protected] and we can send it through to you. Please take a look at Zoom's accessibility info: https://zoom.us/accessibility/faq#faq1

If you have additional access needs or questions, please contact us at [email protected]
About Helen
Helen Bowell
---
See More
Helen Bowell is a poet and producer based in London. She is a co-founder of Dead [Women] Poets Society, a live literature organisation which seeks to 'resurrect' women poets of the past, currently on an Arts Council England funded national tour. Recently she co-guest-edited the Autumn 2020 Modern Poetry in Translation focus on behalf of D[W]PS. Helen is also a graduate of The Writing Squad and has been a London Library Emerging Writer, a London Writers Awardee, a member of the Roundhouse Poetry Collective and a commended Foyle Young Poet. In 2020, she won the Bronze Creative Future Writers' Award. Her work has appeared in Under the Radar, Poetry Birmingham, bath magg, The Willowherb Review, harana poetry, Ambit, The Fenland Reed, Strix, Manchester Review, Introduction X: The Poetry Business Book of New Poets (2017) and elsewhere. She works at The Poetry Society.