Join poet Laila Sumpton in Spread the Word's first socially distanced writing workshop in Ladywell Fields.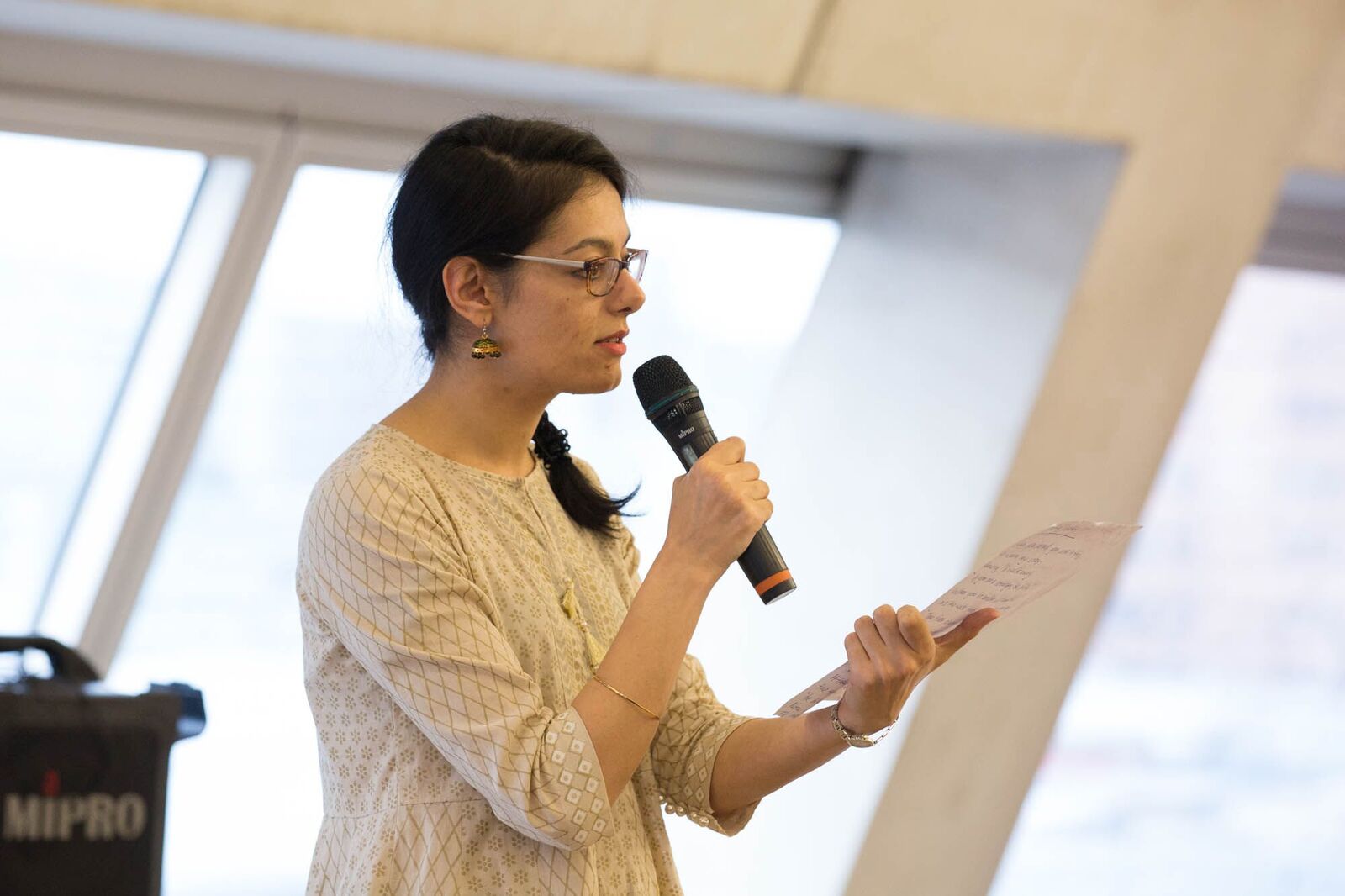 What stories have parks witnessed throughout the lockdown? What do people find when they go there? Write vividly about the open spaces that became so vital to us when our worlds shrunk using poetry and the short story form. Learn how to personify and write multi-sensory pieces that paint the landscape and narratives of parks.
What will you do in the workshop?
You'll learn how to write concise and powerful descriptions of the space around you and be supported to tell your own park stories whilst also imagining those around you. It will also be an opportunity to connect with other local writers.
What can participants expect?
This workshop is for poets and prose writers and those in between – you'll learn how to use imagery, tell short narratives and craft your work. Bring a notepad, a pen and your memories of parks! Please note that the workshop will take place in all weather conditions, so please do bring sun cream and a brolly just in case. We will confirm the meeting point in the email sent out to participants.
Who is the opportunity for?
An open workshop for writers of all abilities who are keen to capture and pay tribute to parks in their work.
Coronavirus
We are excited to be running our first in person workshop during this pandemic. We will do are best to ensure the workshop space is socially distanced. We also ask that you only attend if you are fit and healthy to do so.
Free opportunities
This workshop is free to you as part of our create-write-connect fundraising campaign. If you do have the means to pay, we ask that you make a charitable donation to Spread the Word so that we can continue to offer free accessible programmes for under-represented writers. Any donation you make, will go towards our work and the invaluable work of the Trussell Trust. You can donate here:
If you'd like to read our terms and conditions before booking, you can do so here or you can view them at the bottom of every page of our website.
About Laila
Laila Sumpton
---
See More
Laila Sumpton is a poet, writer and facilitator who creates poetry performances and workshops in schools, hospitals, museums, galleries and parks. She was writer in residence at the Royal Free Hospital, runs children's writing projects at Ministry of Stories and has performed and done commissions for the Tate Modern, Keats House, British Library and Historic Royal Palaces amongst others. Her work is published in multiple publications and she has a forthcoming collection with the Arachne Press.
---
LADYWELL FIELDS, 126 EWHURST ROAD, LONDON, SE4 1SD
---