In this workshop you will learn how to apply tools from psychology towards creating more memorable and believable characters.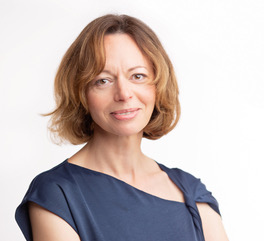 Drawing on insights from personality psychology, you will discover how to create more complexity in your characters using the five dimensions of personality and their thirty facets. You will learn how these personality dimensions shape the way that we feel, behave, relate to others, and even speak. Through discussion about when, why and how people change in real life you will also learn how to create more believable and compelling character arcs.
What will you do in the workshop?
Bring along ideas for the main character that you are currently writing and rapidly develop them through discussion and a series of psychologically-grounded exercises.
What can participants expect?
Building on E M Forster's ideas about what makes a rounded main character, and referring to well-known examples from popular and literary fiction, you will be guided through exercises to develop your character's personality and transformational arc, which will be summarised in your handout.
Who is the opportunity for?
Whether you're at the earliest stages of character development, or refining your characterisation in a later draft, this workshop is for all writers who want to better understand how to develop complex and memorable characters.
What do you need to take part?
You will need a device with a webcam and microphone and the Zoom app installed. Please visit https://zoom.us/ to download it. We will also email you instructions to get you started. During the session you will also need a notepad and pen.
Discounted rates
London Writers Network members receive a 10% discount on Spread the Word's paid programme of activities, and access to two free specially programmed London Writers Network events a year. You can find out more about the London Writers Network scheme here. If you are a London Writers Network member please login to receive your discount.
To see if you are eligible for a concessionary rate, please take a look at our concessions policy.
If you'd like to read our terms and conditions before booking, you can do so here or you can view them at the bottom of every page of our website.
Waiting list
This event is now sold out. If you'd like to be put on the waiting list please email Aliya Gulamani at [email protected].
About Kira-Anne
Kira-Anne Pelican
---
See More
Kira-Anne Pelican, PhD is the author of The Science of Writing Characters, forthcoming from Bloomsbury in late November. She is also a screenwriter and lecturer.
https://www.bloomsbury.com/us/the-science-of-writing-characters-9781501357251/