Learn from some of the best genre-defying fiction writers experimenting with the notion of family, to help your own writing. Join award-winning author Maame Blue for this 3-hour online workshop.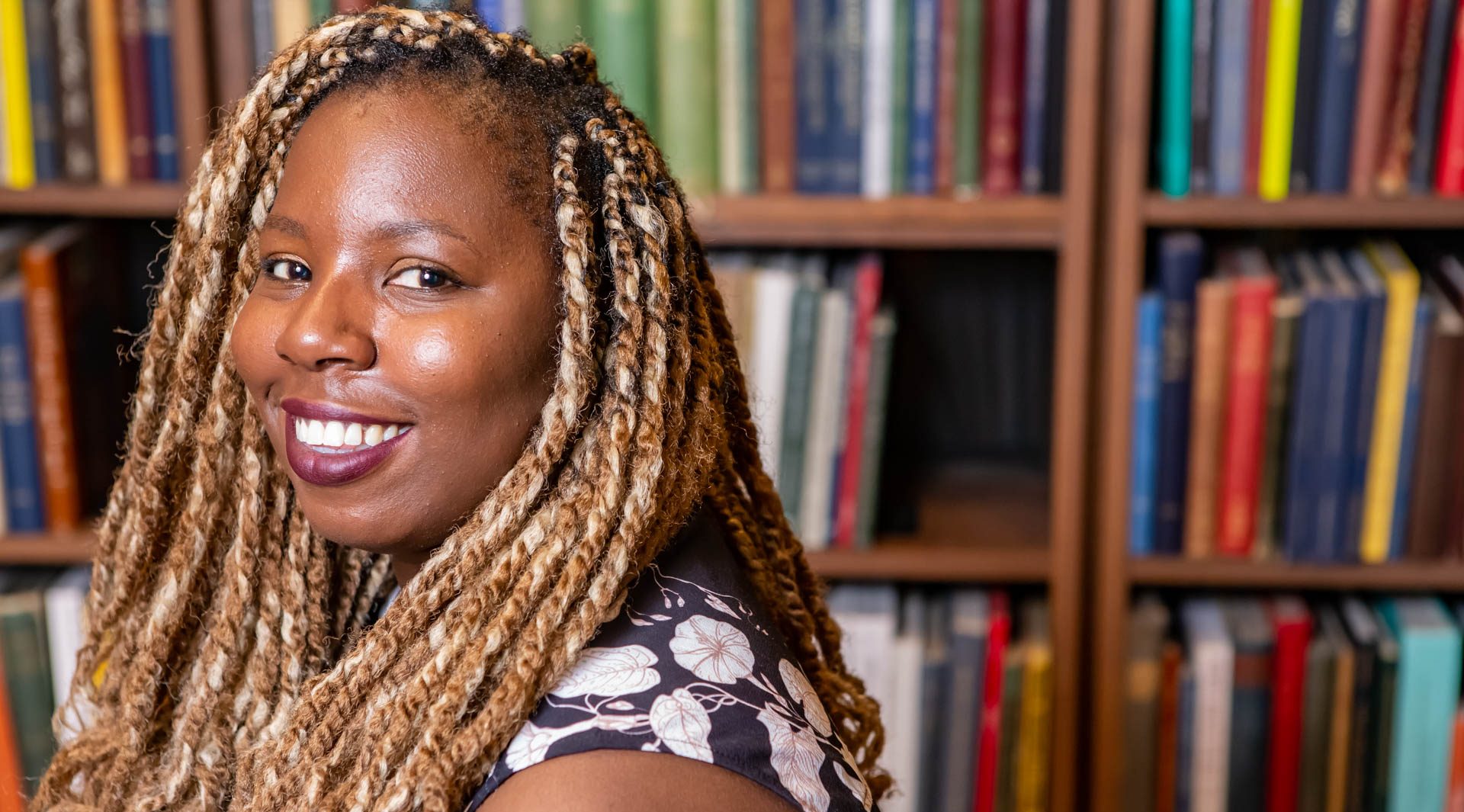 Are you working on a multi-character family narrative? Are you struggling to balance your story alongside the development of each character? Perhaps you're unsure of which angle to take? 
Join Maame Blue as she takes you through guided readings from brilliant novelists writing about family, alongside useful writing exercises and feedback points to help you develop your own approach to writing about family.
What will you do in the workshop?
Three short excerpts will be shared for pre-reading and you will have three exercises to work through during the workshop. There will also be opportunities for discussion and sharing throughout. Written feedback can be requested for the final takeaway exercise. 
What can you expect? 
Participants will complete writing exercises on family from different angles: contextualising your fictional family history, family conflict that drives your narrative, and telling the story of a family by centring one character. You will read work by authors Ayanna Lloyd-Banwo, Mona Arshi and Omar Sakr. 
Who is this opportunity for?
The course is open to all levels of writers but is best suited to those who already have a short story, nonfiction piece or work-in-progress novel that they're working on.     
About Bursary Places  
We have 5 free bursary places available to writers who are: 
Carers; 

Single parents; 

Care leavers; 

Experience of being homeless; 

Disabled;  

Ex-offenders; 

Unemployed;  

On a low income either on benefits or a minimum wage zero hours contract. 
If you would like to apply for a bursary place please email [email protected] by Tuesday 2 May 2023 and mention which category you belong to and why you would like to take part in the course. We will notify bursary applicants a month before the course is due to take place. 
Access Notice 
This masterclass is auto-captioned.

If you require BSL interpretation to take part, please email us at [email protected] when booking your space by 12 May and we will try to secure BSL interpretation for you. Spread the Word will cover this cost.

All our online events have a relaxed format; you are welcome to take breaks at any point and turn your camera off. All our online sessions have breaks.

We'll send through any reading seven days in advance.

Our online workshops and events take place on Zoom. As standard, we will send the weblinks to participants a week in advance. Please take a look at Zoom's accessibility info: https://zoom.us/accessibility/faq#faq1

If you have additional access needs or questions, please contact us at [email protected]
Published: 8 March 2023
About Maame Blue
Maame Blue
---
See More
Maame Blue is a Ghanaian-Londoner and author of the novel Bad Love, which won the 2021 Betty Trask Award, and was shortlisted for the Betty Trask Prize. In 2020 she joined a scriptwriting team to remix a Venezuelan telenovela for African audiences, and her short stories have appeared in Not Quite Right For Us (Flipped Eye Publishing), New Australian Fiction 2020 (Kill Your Darlings), and Joyful, Joyful (Pan Macmillan). Maame is a recipient of the 2022 Society of Authors Travelling Scholarship, an Arts Council England 2022 Develop Your Creative Practice grant, and was a 2022 POCC Artist-in-Residence. Maame contributes regularly to Writers Mosaic and has written pieces for Refinery29, Black Ballad and Society of Authors Magazine. She has also run writing workshops with organisations including Arvon, Words of Colour and The University of Melbourne, and in 2023 she became a Faber Academy Creative Writing Tutor.