An opportunity for writers of all levels to be part of an online writing community, engaging in fortnightly sessions themed around nature writing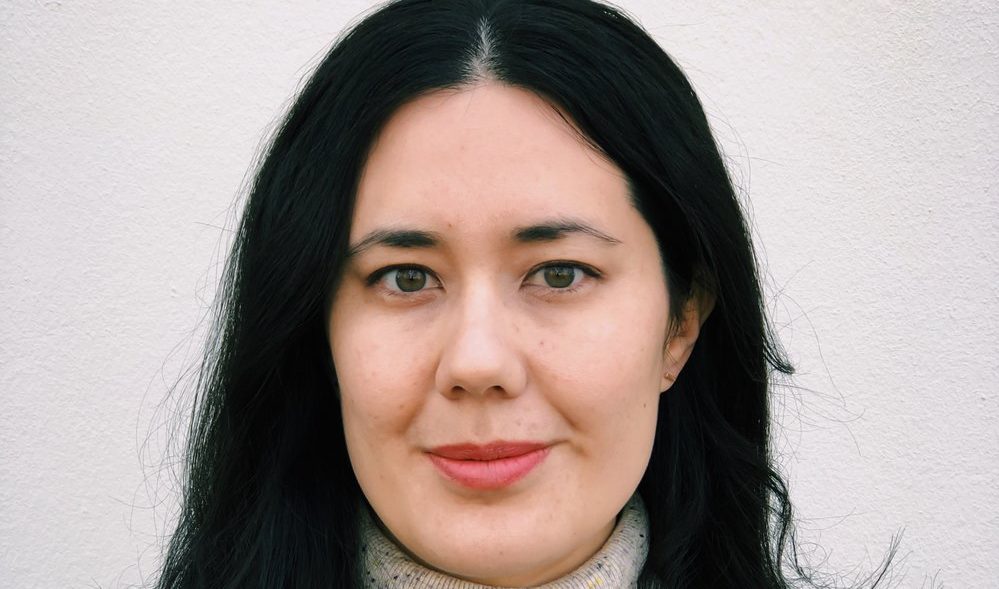 You'll have the opportunity to virtually liaise with other writers, building a community whilst also working on whichever project you choose. Throughout the course of five sessions, you'll have the chance to learn new techniques, complete short exercises and longer exercises that focus on your project/s, exchange ideas and share work. Each workshop is themed, with each session focusing on a particular aspect of writing. The theme for this workshop is: Textual Topographies: Weaving Journeys, Research, and Memories (with guest speaker, Nina Mingya Powles) 
What will you do in the workshop? 
You'll have an opportunity to experiment with different narrative voices, styles and forms. There will be warm up exercises, extended personal writing time, and discussion. One of the sessions will also include established guest writers offering their unique insight. You should be prepared to test, experiment, play, and develop something you're working on or start something entirely new with the aim of making progress over the duration of the course.
What can you expect?
Warm up writing exercises; lively guided writing tasks and exploration of a wide range of literary extracts which will serves as a springboard for our own work; tips about how to overcome those difficult moments within the writing process. The exercises will be designed to fit alongside the themes of the course, and help participants gain insight and knowledge on a particular aspect of writing. In the final session, writers will have the option to share their work, if they so wish.  
Who is Write Together for?
This is open to all; however, it would particularly suit you if you're at an early stage of your writing journey or at the beginning of a writing project – whether, poetry, fiction, or non-fiction, all are welcome. It would also benefit you if you'd like to have some engagement and find a place discuss writing issues and ideas, in light of the isolation caused by the Covid-19 pandemic. 
Do I have to book onto every session?
You can book onto one Write Together session, or the whole series; they're designed to work individually or as a series. If you'd like to attend each session, you need to book onto each session individually. The dates are:
Access Notice 
This workshop is auto-captioned.

If you require BSL interpretation to take part, please email us at [email protected] by 2 June and we will try to secure BSL interpretation for you. Spread the Word will cover this cost.

All our online events have a relaxed format; you are welcome to take breaks at any point and turn your camera off. All our online sessions have breaks.

We'll send through any reading seven days in advance. We can create adapted handouts to writers attending our workshops and events by request.

Our online workshops and events take place on Zoom. As standard, we will send the weblinks to participants a week in advance. If you require the dial in phone number, email us [email protected] and we can send it through to you. Please take a look at Zoom's accessibility info: https://zoom.us/accessibility/faq#faq1

If you have additional access needs or questions, please email us on [email protected]
About Jessica and Nina
Jessica J Lee
---
See More
Jessica J. Lee is a British-Canadian-Taiwanese author, environmental historian, and winner of the Hilary Weston Writers' Trust Prize for Nonfiction, the Boardman Tasker Award for Mountain Literature, and the RBC Taylor Prize Emerging Writer Award. She is the author of two books of nature writing: Turning (2017) and Two Trees Make a Forest (2019), which was shortlisted for Canada Reads 2021. She has a PhD in Environmental History and Aesthetics and was Writer-in-Residence at the Leibniz Institute for Freshwater Ecology in Berlin from 2017–2018. Jessica is the founding editor of The Willowherb Review and a researcher at the University of Cambridge. She lives in London.
Nina Mingya Powles
---
See More
Nina Mingya Powles is a poet and zinemaker from Aotearoa New Zealand, currently living in London. Her debut poetry collection, Magnolia 木蘭, was shortlisted for the New Zealand Book Awards in 2021. She is the author of a food memoir, Tiny Moons, and a collection of essays, Small Bodies of Water, forthcoming in summer 2021. She is the founding editor of Bitter Melon, and is the Digital Editor for Wasafiri magazine.