An opportunity for writers of all levels to be part of an online writing community, engaging in fortnightly sessions themed around an aspect of the craft or an interview or mini masterclass with an established guest writer.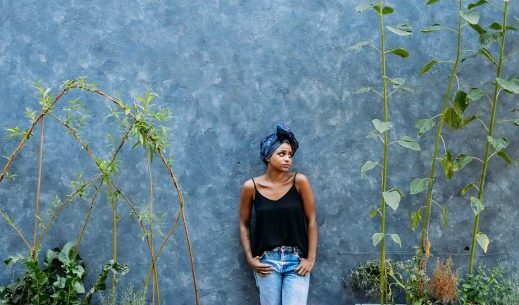 Participant writers will have the opportunity to virtually liaise and congregate with other writers, building a community whilst also working on whichever project they choose. There is also the option work in a more individual way, alongside the community. Throughout the course of six sessions, writers will have the chance to learn new tips, have discussions, complete exercises, or exchange ideas specific to their projects. 
What will you do in the workshop?
Each workshop will be themed, with each session focusing on a particular aspect of writing.
The theme for this workshop is: Falling in love with, and filling, a new page.
There will be the opportunity to experiment with language, voice, character, prose, and poetry. There will be warm up exercises, extended personal writing time, as well as a discussion. Two of the sessions will also include an established guest writer offering their unique insight and expertise. Participants should be prepared to test, experiment, play, either developing something they are working on or start something entirely new with the aim of making progress over the duration of the course.  
What can participants expect?
Warm up writing exercises; free-writing, form, language, discussion, editing. The exercises will be designed to fit alongside the themes of the course, and help participants gain insight and knowledge on a particular aspect of writing. In the final session, writers will have the option to share their work, if they so wish.   
 The sessions will include a handout with a reference list of writers and books, as well as videos/talks by writers or discussions between writers, that can help encourage, motivate and give insight. 
Who is the opportunity for?
This course is open to all, however, it would particularly benefit writers at an early stage of their writing journey, or those who are at the beginning of a writing project – whether, poetry, fiction, or non-fiction, all are welcome. It would also benefit writers who would like to have some engagement and find a place discuss writing issues and ideas, in light of the isolation caused by the Covid-19 pandemic.  
What do you need to take part?
You will need a device with a webcam and microphone and the Zoom app installed. Please visit https://zoom.us/ to download it. We will also email you instructions to get you started. During the session you will also need a notepad and pen.
Pay what you can
As part of our our ongoing commitment to support the writing community, we ask participants to pay what they can to attend the workshop with variables of £10, £5 or FREE ticket options.
Waiting list
This event is now sold out. If you'd like to be put on the waiting list please email Aliya Gulamani at [email protected].
About Rachel
Rachel Long
---
See More
Rachel Long is a poet and the founder of Octavia -- Poetry Collective for Womxn of Colour. Rachel's poetry and prose have been published widely, most recently in Granta and The Poetry Review. Her Forward Prize nominated debut collection, My Darling from the Lions, is out now from Picador.