Are you driven to explore a particular social justice issue in your writing?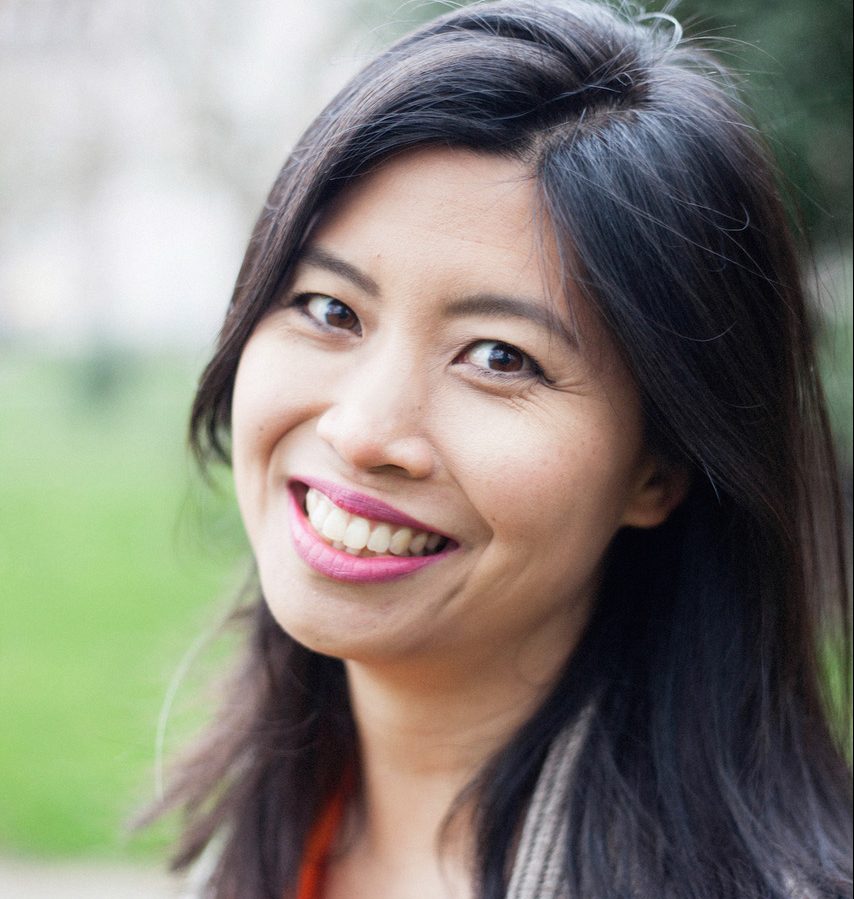 Today's news headlines bristle with social and political problems which can ignite you both as a writer and an individual.  How do you infuse your writing with a sociopolitical awareness that engages your reader without preaching at them? Whether you address racism, sexual violence, disability, immigration, the climate crisis, or more, this course is designed for writers of both non-fiction and fiction, prose and poetry, who want to leave their readers thinking differently about the world.  Through set texts, assignments, and discussion, award-winning writer and activist Winnie M Li will help you develop an approach to balancing your writing craft with your sociopolitical impulses. 
What will you do on the course?
Winnie will select reading extracts to prompt discussions about different ways to explore a social justice issue through writing.  Character, tone, plot, dialogue, imagery, structure — these are just some of the tools that can reflect your theme, and there are many more to think about.  She will set writing exercises and assignments to help inspire your use of these tools and will give individual feedback on all three assignments — as well as more general writerly suggestions — over the six-week duration.   
What can participants expect?
We'll explore the pitfalls of appearing too 'on the nose' and the importance of submerging your theme in the specifics of character and plot. How do you go about researching for this kind of writing?  What are the ethics of creating a specific voice?  How do you elicit reader sympathy?  How will your project stand out from other writing that's already out there — and what will be your unique contribution to the body of literature around this issue? We'll consider work by writers ranging from Maya Angelou and Bernardine Evaristo to Clare Shaw and Kerry Hudson.   
Who is the opportunity for?
This course is designed for any writer who feels they want to address a social issue (or issues) in their creative work. You may be a writer of fiction or non-fiction, poetry, prose, or drama. Beginners and the more experienced are equally welcome. 
What do you need to take part?
You will need access to Slack. Spread the Word will provide you with instructions on this a week before the course begins. Slack is a free to use platform. 
Bursaries
We will be offering 5 free bursary places to writers who are on a low income, writers of colour, disabled writers, writers who identify as LGBTQIA+ and working class writers. If you would like to be considered for a bursary place please can you email [email protected] the following:
– A cover letter that includes confirmation your eligibility for a bursary and a short paragraph on why you'd like to take part in the course
The deadline for applying for a bursary place is Thursday 17 September. Spread the Word will be assessing applications. All applicants will be contacted by Friday 25 September. Please email us if you have any questions.
Discounted rates
London Writers Network members receive a 10% discount on Spread the Word's paid programme of activities, and access to two free specially programmed London Writers Network events a year. You can find out more about the London Writers Network scheme here. If you are a London Writers Network member please login to receive your discount.
To see if you are eligible for a concessionary rate, please take a look at our concessions policy.
If you'd like to read our terms and conditions before booking, you can do so here or you can view them at the bottom of every page of our website.
Course Timetable
Course tutor Winnie M Li will upload assignments containing exercises and reading materials once a fortnight on the following dates:
Thursday 8 October
Thursday 22 October
Thursday 5 November
Assignments for each week will be due by the following Thursday, with feedback and discussion for the work written each week to take place between:
Assignment 1: Thursday 15 October – Wednesday 21 October
Assignment 2: Thursday 29 October – Wednesday 4 November
Assignment 3: Thursday 12 November – Wednesday 18 November
We ask that participants commit to providing feedback to at least 1 other participant for each feedback period. Winnie M Li will give feedback on all three assignments you complete during the course.
Although this is not concrete, to help with your planning we would suggest that completing each assignment will take a minimum of 3 hours, and feedback takes around 30 minutes for one piece of work.
The course will take place online using Slack. Spread the Word will set up a closed group for you to access without any additional cost. It will require you to have access to the internet in the dates above. Because of this, we ask that you are confident with using simple online sharing platforms, or at least willing to explore with guidance from Spread the Word. Full instructions will be emailed to participants a week before the course starts. There will be no scheduled times to have live chats, there will however be opportunities to interact with other course participants via feedback and general discussion.
The course will run with a minimum of 10 participants and a maximum of 15.
About Winnie
Winnie M Li
---
See More
Winnie M Li is an author and activist. Her debut novel Dark Chapter is a fictional retelling of her own rape from victim and perpetrator perspectives. Translated into ten languages, it won The Guardian's Not The Booker Prize, and was nominated for an Edgar Award and The Author's Club Best First Novel Award. A Harvard graduate, Winnie has an MA with Distinction in Creative and Life Writing from Goldsmiths and served as a Guest Tutor for the Arvon Foundation and a judge for the 2018 SI Leeds Literary Prize.  She is a recipient of grant funding from the Royal Society of Literature, Jerwood Arts, and the Arts Councils of England and Northern Ireland. Winnie also holds an honorary doctorate from the National University of Ireland in recognition of her writing and activism. http://winniemli.com