This workshop, part of Spread the Word's Developing Tutors series, will look at the various ways transgender and non-binary bodies can be represented in fiction.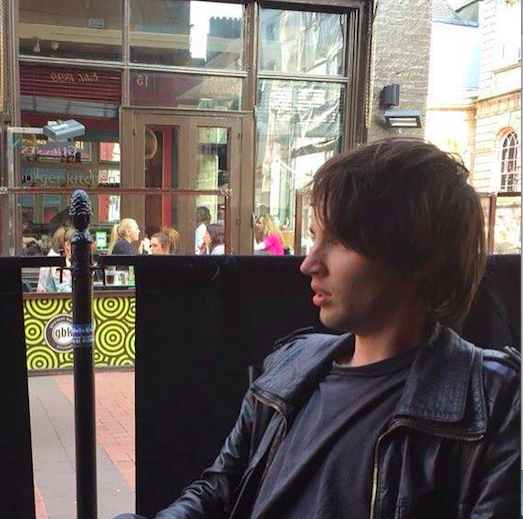 We will look at some published examples – including Andrea Lawlor, Jordy Rosenberg, Awaeke Emezi and more – and discuss the techniques and successes in each. Through these texts and our discussion, we will explore physicality and erasure, physical intimacy, and solitude – looking at the ways that we can describe trans bodies in commune with others, as well as what the writer leaves off the page. 
What will you do in the workshop? 
To encourage participants to incorporate what they've observed in their own writing, we will also undertake some short in-class exercises, experimenting with a range of the styles and techniques we have covered in class. 
What can you expect?
By the end of the workshop, you should have a deeper understanding of the variety of ways non-cis bodies can be portrayed in fiction and should feel confident in drawing these bodies in your own work. 
Who is this workshop for? 
This workshop would be most suitable for beginner to intermediate writers of fiction but could also be applicable to writers of narrative non-fiction.
What is Developing Tutors?
This workshop is part of our Developing Tutors series. We ask that you only book for one workshop in this season. The other two are: Writing Multiple Points of View with Loretta Ramkissoon; and Re-Forming the Short Story with Isha Karki. Developing Tutors is a series of free workshops delivered by London Writers Awards writers who are talented writers looking to grow their workshop delivery experience.
A note about this being free
This workshop has a limited capacity and is free to you. We ask that you only book a space if you are committed to attending. By doing this, you are supporting Spread the Word to continue to offer free workshops.
Access Notice 
This workshop is auto-captioned.

If you require BSL interpretation to take part, please email us at hello@spreadtheword.org.uk by 1 February 2022 and we will try to secure BSL interpretation for you. Spread the Word will cover this cost.

All our online events have a relaxed format; you are welcome to take breaks at any point and turn your camera off. All our online sessions have breaks.

We'll send through any reading seven days in advance. We can create adapted handouts to writers attending our workshops and events by request.

Our online workshops and events take place on Zoom. As standard, we will send the weblinks to participants a week in advance. If you require the dial in phone number, email us hello@spreadtheword.org.uk and we can send it through to you. Please take a look at Zoom's accessibility info: https://zoom.us/accessibility/faq#faq1

If you have additional access needs or questions, please email us on hello@spreadtheword.org.uk