Today, 1 May, is International Workers Day and marks the publication date of the fantastic anthology Common People, edited by Kit de Waal and published by Unbound.
Spread the Word is part of a community, including our literature development cousins across England, who selected up and coming working class writers to feature in the anthology. In early 2018, we put a callout asking for submissions from writers to be part of the anthology, and selected four fantastic essays by unpublished London-based writers to be part of the collection; Loretta Ramkissoon, Riley Rockford, Adam Sharp and Elaine Williams.  Spread the Word's Aliya Gulamani, interviewed three of them.
Aliya Gulamani: What made you apply to be part of Common People?
Adam Sharp: When I was growing up I enjoyed reading but never really took to English novels. Throughout my childhood, and much of adulthood, my favourite authors were mostly American. In Kit de Waal's "Where Are All the Working Class Writers?" she interviewed a writer called Tim Lott, who compared the different literatures to music. He considers English literature to be like classical music – cerebral and genteel. Whereas he likens American literature to soul – visceral and demotic.
I know that generalising about literature (or music) is problematic. I've lately come to love numerous English novels for their raw, earthy power (which suggests I was simply looking in the wrong places previously). Yet there was something in what he said that resonated with me. It helped me make sense of why I'd previously found it easier to connect with American authors, and why I worried my writing would never find a place in the London publishing scene. The Common People anthology gave me hope that there was a place for me after all and so I simply had to apply.
Riley Rockford: I was already following the anthology's Editor, Kit de Waal, because I just really appreciate her work and things she'd said about her experience, and so because she mentioned it, I heard about it. I had also said to myself that I wanted to make 2018 really productive for writing because I'd gotten a secure job for the first time in ages so I had head space for it. And I thought things like competition deadlines would support that goal. I already had long notes for this piece I wanted to write, but I didn't know what it was, it wasn't a short story exactly, but it felt like it might fit with the anthology. I never thought I would write 'memoir' but then that's what the anthology called for, so I thought I'd give it a go, and I guess that shaped the piece in certain ways.
Aliya: What is the best thing about being part of Common People?
Loretta Ramkissoon: I truly feel like I've found a group of people I belong to, my tribe so to speak. Knowing each other's hardships, and knowing how we've all persevered with a common goal to write is something that unites us all. I feel extremely honoured to be published alongside such inspirational established and emerging writers. The anthology stands up as a successful collection of stories in its own right, but its purpose goes beyond that. I hope it will allow other working class writers to feel that their voices can be heard – not just as tokens, but for their worth.
In terms of my own self-confidence, being part of Common People has made me feel validated as a writer, as if my words and stories have a place. It has opened doors. Since the project, I've had the opportunity to be mentored for the first time – an experience which has been invaluable in terms of improving and accelerating the work I'm doing on my first novel. Being championed by the established writers, such as Kit de Waal, and the writing development agencies, means so much to all of us.
Aliya: What are your favourite pieces in Common People? 
Adam: I identified with all of them in one way or another. They're that soul music in literary form, or rock n roll on the page, stories that speak to the heart, like the American writers I long admired but with more familiar settings, more familiar cultural references. I feel privileged to be a part of it and, please forgive me for being one of those awful fence sitters, but I couldn't pick out a favourite or favourites.
Aliya: What are your hopes for your writing in the future?
Riley: I hope the novel I'm working on now will get published. I hope people will read my writing in the future and feel hopefulness and understanding because of it. And my main hope is just to always be working harder on my writing and improving, and be able to write about things more successfully than I was able to yesterday. And I'm not going to lie – I would love to make good money! But as long as I'm not struggling, it's ok, I know writing isn't always that lucrative. But the thing I can have some control over is getting better, and I hope to just enjoy that process and feel fulfilled by it more and more as time goes on.
Loretta: I'm working towards finishing my first novel by the end of this year, and my ultimate dream would be to see it published. Writing has always been something I've had to fit into my spare time, but this process has motivated me to try to turn it into my main priority. I have so many stories floating around inside my head, some which I've been carrying with me for years, so I'd love to dedicate some time to extracting these and seeing where want to be taken.
Aliya: What are your top tips or words of wisdom for aspiring writers from working class backgrounds?
Adam: I don't consider myself qualified to give anyone else advice, but I'd like to think this anthology, along with the publishing industry's growing efforts towards inclusion, might give hope to other writers from backgrounds that have been underrepresented till now, might show that they can write about their own experiences, however humble, in their own voice, however quirky, and still be heard.
Riley: Well one thing is that there is so much to feel proud of. The wrong thing isn't anything within working class-ness, the wrong thing is the system, where it creates a) inequality and hardship, and b) industries that aren't diverse. It's so ridiculous that the arts aren't fully representative of our world, e.g. working class people, people of colour – we have been losing so much by the arts not fully representing life! But all of our lives are here in this experience, and there's so much variation within that (as you can see in the anthology) and so there's so much imagination to be set free, and many stories to tell. Also, there is so much to love about things associated with being working class. So I mean, we should write about all kinds of things, but know that our experiences which feed into our writing, even if the writing is set in space in the distant future, are valuable and that people really want to read about them.
I went back and studied, and if people really want that too then great, but if I could go back I think I'd do things differently. What it gave me was discipline to start write regularly – being on a course kind of forced me to override the self-doubt and distractions – but if you already have that discipline or something else can give it to you, great. Also, I would draw on things that don't cost so much and get you into debt. The big advice I've always heard from writers is to read. So use your library card and read as much as you can. Also it could be worth buying one or two really good creative writing textbooks and work through them and do the exercises – check out reviews to see which ones look like they would suit you. This relates to the other big thing – we need to write as much as we can. I don't subscribe to the 'write every day' idea. But I also think we can be resourceful and steal time from within our days, and not feel we have to wait until we have a whole Sunday at some perfect desk situation! All the little sets of ten minutes on the bus add up to a lot, and develop our writing bit by bit. I also really like to read what writers say about their craft so for example you can read tons of interviews with writers online for free in 'The Art of Fiction' series from The Paris Review.
Last year I joined a writing group through Spread the Word and that has made a real difference – even apart from how much it helps your writing, it helps you to feel like writing could be a real thing for you. Also, anything that helps my wellbeing also helps my writing – so keep making room for things that are good for your health and mental health. Another thing that might sound silly but that helps me is: make a list, in a nice font or your best handwriting, of writers you admire and relate to, maybe they are working class too, and any others whose art you love and aspire to making work like, and then add your own name to the list, and put it up somewhere you can see it (even if it's hidden from other people!), as a way of feeling belonging and as a wish for what the future will bring.
Loretta: If the desire to tell the story is stronger than the desire to leave it alone, then persevere. Use any adversity as a driving force. And don't ever feel like you don't belong: your voices are valid and valuable. Let people read your work. I was always too scared to do this, but I'm slowly getting better at it. Having someone's objective input can be really beneficial. I'd also like to add, for anyone whose families may not necessarily be supportive or completely understand their dream of being a writer – whilst it's hard to do it without them, you're not alone. There is a writing community out there who are going through the same thing. Lean on them.
---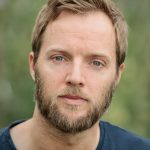 Adam Sharp is the author of 'Play' in Common People. Adam is originally from Manchester but has also lived in London, Melbourne, Sydney, Queensland, the Channel Islands, the Canary Islands, Nashville, and Newcastle-upon-Tyne (he's not very good at staying still). Adam has had over thirty jobs (he's not a very loyal employee either). Some of the things he's been paid to do are as follows: teaching sport in kindergartens, serving sandwiches in casinos, catching footballs, juggling bottles, washing dishes, reviewing music, changing nappies, and walking on stilts. He now spends his time working on books and has written four so far. He is now represented by Jo Unwin. Adam is hosting a reading at the Summerhill Bowling Club in Newcastle on Friday 10 May to celebrate the release of Common People.  Follow Adam on Twitter @AdamCSharp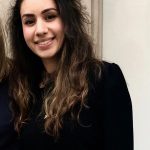 Loretta Ramkissoon is the author of 'Which Floor?' in Common People. Loretta was brought up by her grandparents on a council estate in London after her father left and her mother's struggle with bipolar disorder rendered her unable to care for Loretta. Her grandparents worked in Italian restaurants all their lives and instilled in her a determination to improve her prospects through hard work. Despite their struggles, the family always had a roof over their heads; never went hungry or lacked for anything vital and are fiercely proud of their achievements. After a state education, Loretta lived at home while studying for her degree and had a part-time retail job throughout university. Follow Loretta on Twitter @Laa_Ram.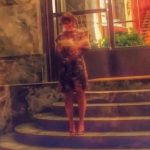 Riley Rockford is the author of 'Domus Operandi' in Common People. Riley's Dad is a cleaner and kitchen porter and her mum now has a job as an attendant in a museum. Brought up by her single mum in a council house, Riley had free school meals, and at university was entitled to the means-tested tuition fee waiver, despite which debt still mounted up as she tried to do things that would give her more opportunities. Being in the company of people who are not working class made her think about what it means to be from a working-class background. 'I've got my degrees now, and so I wonder if I am supposed to be a different class now too. But it doesn't feel like the way you relate to the world, or feel in it, changes that easily'. Riley was selected to be part of the London Writers Awards in 2018. Follow Riley on Twitter @rockfordriley
Published 1 May 2019
---
---