Spread the Word is thrilled to be partnering with Story Machine Productions to bring Kerry Hudson's Lowborn (Down the Chipper) to London at Brockley's Rock (recently voted in the top 60 fish and chip takeaways in the UK!) on Wednesday 25 September 2019 at 7pm.  https://www.spreadtheword.org.uk/events/kerry-hudson-lowborn-down-the-chipper/
Kerry will also be running a free life writing workshop with producer Sam Ruddock at Deptford Lounge Library earlier in the day 3 – 4.30pm.
https://www.spreadtheword.org.uk/events/writing-your-life/
Both events are now fully booked. If you would like to be put on the waiting list in case any places become available please email hello@spreadtheword.org.uk and include your name and phone number.
About Lowborn (Down the Chipper)
When Kerry Hudson was born, she was destined to be the latest in a long line of Aberdeen fishwives. You know her type: a life of grinding poverty, the worst flat on the worst estate, and bread and marge sandwiches before benefits day.
But Kerry had bigger dreams and the fight, humour and strength of her community to back her up.
Now a bestselling author and social activist, Kerry Hudson dons a chip-shop apron to give an intimate one-woman performance of stories from her working class childhood. Told amidst the sizzle of oil and the scent of vinegar, Kerry shines a light into the margins of life, and people you might recognise, in modern Britain.
Order your fish and chips and settle in for a event unlike anything you have ever been to before.
Featuring stories from Kerry Hudson's books Tony Hogan Bought Me an Ice Cream Float Before He Stole My Ma and Lowborn.
Running length – circa 45 minutes.
Lowborn (Down the Chipper) tours fish and chip shops across the UK throughout August-November 2019. For more tour dates, please visit: storymachineproductions.co.uk/portfolio/lowborn-down-the-chipper/
Partners and funders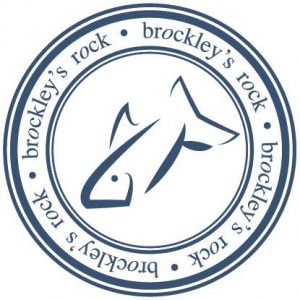 Published 29 August 2019
---
---