Spread the Word is delighted to announce the longlist for the Life Writing Prize 2020.
Now in its fourth year, the Life Writing Prize, in association with Goldsmiths Writers' Centre, was established to find and develop the best new life writing from emerging writers. The prize, which is free to enter, and open to UK writers who have yet  to publish a full length work or secure literary agent representation, is generously funded by Joanna Munro.
Included on the list selected from almost 900 submissions are 12 exceptional new writers. Some of the writers have had their work published in literary magazines and won prizes while others present their work for the first time.
Judges praised the 'astounding' quality of the longlist which explores overarching themes of immigration, #MeToo, religion, childhood, death, friendship, family, love, loss, infertility, bereavement, social change and the NHS. The settings are international in scope, from the Yorkshire moors to Paris and the Philippines. This year's submissions were judged by the writers Kerry Hudson and Nell Stevens, and Sathnam Sanghera.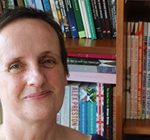 Ruth Harrison, Director of Spread the Word said: "Spread the Word is delighted to announce the exceptional writers on the Life Writing Prize longlist 2020. Now, more than ever, there is value in shared stories, reflecting what brings us together and what distinguishes us. We can't wait to publish the online booklet and showcase these remarkably talented writers with you in June. During this unprecedented time, Spread the Word is committed to continuing our support for new and emerging writers, opening up space for connection and creativity, through offering free online workshops for writers in isolation."  
Kerry Hudson says: "Well, the Spread the Word Life Writing Prize has done it again! It's no understatement to say the emerging talent that is on show here is astounding. Beautiful writing, important themes and voices that sing off the page. If there is any doubt that there's talent out there waiting (and deserving) to be discovered then this vital competition dispenses with it. These stories are full of heart and truth and wisdom and they are a gift to any reader who might be lucky enough to read them."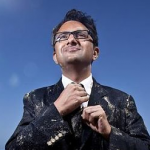 Sathnam Sanghera says: "It's a cliché to say with awards that 'the standard was very high' – and my recent experience with literary prizes is that it's not even always true. But the standard here was genuinely very high … It's great that this award exists to encourage new writers and I'm sure several of these will become professionals."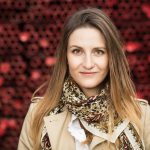 Nell Stevens says: "This longlist comprises immense and diverse talent. The experience of reading these pieces was deeply humbling and thoroughly exciting. I learned from each and every one of the longlisted authors, and am reminded of the promise and thrill of life writing, which shows us who we are as people, as writers and as readers. At this strange and upsetting moment in history, the opportunity to be close to other humans through these vibrant, affecting pieces of writing consoled and inspired me."
As the world now is very different to the world we were in when we launched the Prize, we've made some changes to our plans. The results will be announced online on Wednesday 3 June, when an online booklet featuring the 12 pieces on the longlist will be published, available to download and read for free from the Spread the Word website. Agents or publishing professionals keen to receive a copy of the booklet should email Laura Kenwright to request one to be emailed straight to them.
The winner of The Life Writing Prize will receive £1500, an Arvon course, a writing mentor, two years' membership of the Royal Society of Literature and a development meeting with an agent and editor. Two highly commended writers receive a writing mentor and £500.
Writing mentors are writers Max Porter, Colin Grant and Kerri Ní Dochartaigh who was highly commended in the inaugural Life Writing Prize in 2017.
In response to the Covid-19 pandemic, Spread the Word will be offering writers of all levels a number of free-to-participate opportunities to explore life writing, writing for wellbeing and nature writing led by Kerry Hudson, Kerri Ní Dochartaigh and poet and counsellor Jasmine Ann Cooray. These will be available to sign up to in the coming weeks to give writers a sense of connection, creativity and joy in these trying and unprecedented times.
Introducing The Life Writing Prize Longlist 2020
Birdie by Lorelei Goulding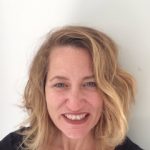 Lorelei Goulding is originally from Long Island, New York and lives in rural Somerset with her husband, three children, and very unruly dog. She is currently completing an MSc in Public Health at UWE Bristol and is particularly interested in Adverse Childhood Experiences and how they impact health over the life-course. She has been keeping disorganised journals and writing stories since childhood. 'Birdie' is her first work to be published (in the Life Writing Prize 2020 booklet).
Birds can Be Heard Singing Through Open Windows  by Joanna Brown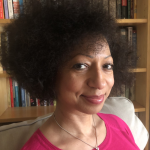 Raised as an only child, losing her parents young further fuelled obsessive reading and diary writing. A qualified teacher, Joanna facilitates creative writing workshops. Recent work includes the development of the literary education programme Africa Writes: Young Voices, linking poets with London school students to explore writing from Africa and the diaspora. She is now immersing herself fully in her own writing practice, unearthing her personal family histories to honour and celebrate unsung Black lives in Britain. 
Dad's Home  by Maxine Davies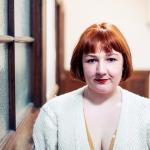 Maxine Davies is a writer born and bred in Newcastle upon Tyne. She has an MA in Modern and Contemporary Literature from Newcastle University. Her writing has been featured in Visual Verse and Mslexia. She came third in the Autumn 2019 Reflex Fiction competition, and in 2017 she was awarded funding from the Young Writers' Talent Fund to set up her small press, Maybe Later.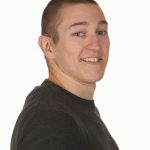 Death and Birdwatching by Josh Holton
Josh Holton is an ex-MMA fighter who took too many blows to the head and now writes weird fiction and non-fiction. He quit his stable office job to find fulfilment in the study and practice of storytelling. He now survives on instant noodles but loves his life. Find him on twitter @JHoltonWriter.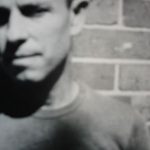 Down Ashton by Stephen Crawley
Stephen hails from Ashton under Lyne in the foothills of the Pennines, a town considered 'bare, wet, and almost worthless,' until the introduction of the cotton trade. From that historical perspective Stephen prides himself on being a working–class writer, his heroes being Barry Hines, Alan Sillitoe and Nell Dunn, who have all influenced his work, and being a Northerner Stephen isn't scared to proudly admit that fact. A late starter writer, Stephen enjoys constructing first person narratives, and began taking writing seriously after receiving a screenplay commission from Film Four without any writing experience or educational qualifications under his belt.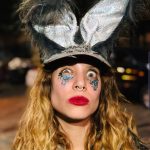 For the Flesh is Sour by Laurane Marchive
Laurane Marchive lives in London. Her work has appeared in The London Magazine, The Mechanics' Institute Review, Review 31 and the TLS. Laurane is a past winner of the French Escales des Lettres. She was recently longlisted for the BBC Short Story Prize and shortlisted for the Spread the Word Life Writing Prize 2019 and the London Short Story Prize 2020. She holds an MA in Creative Writing from Birkbeck. She also runs a circus.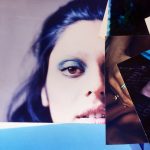 Mink Lashes by SR Shah
SR Shah is a working class queer Muslim poet and philosopher hailing from South London. They are interested in the dynamics between poetry and death, the abundance of London, and honouring migrant histories. They have had their Instagram philosophy series exhibited at VFDalston for "unfinished," and host a quarterly literary event, "untitled." By day, they are a makeup artist.  Photo by Lily Vetch.
North of the River by Carla Montemayor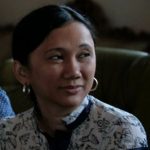 Carla has worked in communications and politics in the Philippines, Indonesia and the UK. She studied economics in a previous life and returned to university as a mature student. She has an MA in Political Communication from the University of Sheffield. She has written satire, poetry and short fiction on and off and now aspires to do more life writing and perhaps a novel. She is an avid cook and photographer.
On Sigma-Algebras by Elena Croitoru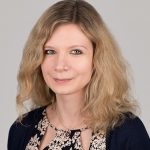 Elena Croitoru lives in Kent and has an MSt in Creative Writing from the University of Cambridge. Her work has been selected for the Best New British & Irish Poets 2019 & she won second place in the Edward Thomas Award, third place in the Open House Poetry Competition & was highly commended in the Wales Poetry Award. She was shortlisted for the Gregory O'Donoghue Prize, Wasafiri New Writing Prize, Bridport Prize & other awards. She is also editing her first novel & working on a poetry collection. You can find her on Twitter: @elenacroitoru 
Palingenesis by Sue Hann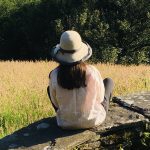 Sue Hann is a psychologist and psycho-sexual therapist, interested in the interplay between psychology and creativity. Her work explores how psychology and art both try to make sense of the universality of pain and suffering. She writes flash fiction and creative non-fiction. Her work has been published in online and print journals such as Popshot quarterly, and included in the National Flash Fiction Day anthology. She lives in London with her husband and a problematic number of books.  She is a London Writers Awards recipient 2019-20. 
The Spoon Garden by Ruby Eastwood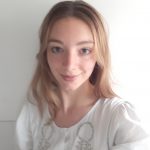 Ruby Eastwood is 19 and studying English Literature at Oxford University. She grew up in Barcelona, where she returns whenever she can. She is inspired to write by Leonard Cohen, Virginia Woolf and Donna Tartt.
This is a story about friendship by Nicky Watkinson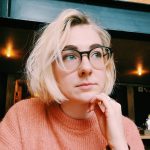 Nicky Watkinson is a cultural critic who writes and speaks about art in all its forms. A freelance writer for five years, she's also a speaker and workshop leader. She has a BA in English and an MA in contemporary literature and culture, both from UCL: her academic research focuses on theories of identity, grief, the fragment, and narrative form. She is particularly interested in inter-disciplinarity and tackling questions of form in her work. She writes fiction, creative nonfiction, and drama. 
Special mentions
Spread the Word is delighted to list the 75 writers whose work reached the final reading stages of the Prize – the top 10%. Well done to these writers for reaching the penultimate stages of this year's Life Writing Prize:
Fay Al-Kasey, Kawther Alfasi, Tatum Anderson, Barbara Attwood, Maddie Cahn, Ruby D Jones, Chris Barker, Carol Barnes-Burrell, Maria Barraclough, Kirsteen Bell, Lucie Bowins, Jill Brooks, Beverley Byrne, Sean O'Carolan, Sabine Casparie, Victoria Clarke, Jane Copland, Donna Costa, Ella Davis, Maryann Davison, J Dennison, Anna Derrig, Cat Diamond, Ellen Dorrington, Faizan Fiaz, Laura Finska, Yasmina Floyer, Shirley Gillan, Ruth Goldsmith, Ethan Greenwood, Ellen Hart, A. M. Hassan, Shelley Hastings, Alice Hiller, Madeleine Holmes, Becky Horsbrugh, Angela Hughes, Peter Johnson, Kris Johnson, Alexis Keir, Helen Keville, Richard Lakin, Jiye Lee, Ronnie Leek, Frankie Leeson, Sarah Leigh, Meg Lewis, Edward Little, Joanne Mallon, Misty McAdam, Aisling McCrea, Megan McIntyre, Mark McLaughlin, Eva McMillan, Carol Preston, Edward Millett, Sophie Mullins, Larraine Nicholls, Marienna Pope-Weidemann, Emily Richards, Simon Sharman, Molly Sharples, Jane Shepherd, Chris Simpson, Amie Tolson, Lynnda Wardle, Satyadasa Waterston, Katie Watson, Lucy Whetman, Shane White, Pete White, Ben Widsmith, Katie Willis, Elspeth Wilson, Irina Zahl.
We know it takes heart and guts to submit your writing into this Prize, and we are grateful to everyone who enters. If your piece didn't make it this year, please don't be disheartened and do consider entering again for the Life Writing Prize 2021.
Published 22 April 2020
---
---