Here it is, folks, the inaugural Life Writing Prize longlist…
Our final twelve showcase a remarkable range of subject matter, from growing up in a mining community during the strikes, to coming out, to experiencing grief and mourning, to growing up in a children's home, to a teenage love of Thin Lizzy and all of them are excellent. Huge congratulations to all writers on the longlist – for now, they'll remain anonymous as the judging process is still happening.
About the process
This is the first time we've run the Prize.  We were pretty overwhelmed with the number of submissions (almost 700) as we had no idea how many to expect. We're really, truly grateful to everyone who entered and spent time crafting their personal stories to enter. It's not easy sending personal writing out into the world, we know. Deciding which pieces go through to the longlist has been very difficult. If you aren't on our lists, don't despair. There were many fine pieces that almost made it. But thank you to those of you who submitted. As the Prize is for emerging life writers, we will be working hard to showcase the huge talent on the long and shortlists.
The Longlist
1. The Missing Sixth
2. Attack of the White Van Woman
3. 9 Days – Modes of Distraction
4. 1955 – 2012
5. Singing to Seals
6. Scab
7. Mudlarking
8. The Knob Head Question
9. Nomad
10. Battyman
11. The Year Dot
12. Thin Lizzy
What happens next
Our Judges Blake Morrison, Dr Katy Massey and Margaret Stead have the unenviable task of deciding from the longlist which piece of Life Writing will win, which two will be highly commended, and which three will be shortlisted.
The results will be announced at a special event at Goldsmiths University on the evening of Thursday 18 May, and we'll announce the news online at the same time too. We'll publish the winning and highly commended pieces on our website and we'll also give some special mentions to some great pieces that almost made it. After that, we will be finessing things ready to open the Prize for its second year later in the year.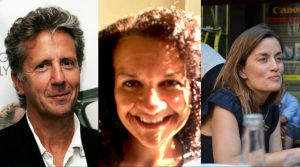 ---
---