The winner of the London Short Story Prize 2017 is Dead Yard by Maria Thomas. Maria will receive a Prize of £1,000 and her winning story will be published in Open Pen Magazine and in the London Short Story Prize 2017 Anthology alongside nine fantastic Prize-listed stories. Spread the Word's annual London Short Story Prize, developed to discover and profile talented short story writers in London, received 433 entries in 2017. 
Maria Thomas says: "It was such a surprise to get the phone call from Spread the Word. I was thrilled to be longlisted, so finding out I'd won was a little surreal. Now it's sunk in, I have to say thanks to the organisers, readers and judges, and to those who also submitted. It means a lot to be included in such a fantastic community of readers and writers here in London, and the Prize will definitely give me the confidence to keep experimenting and sending more of my work out into the world. I can't wait to read the other stories in the anthology!"
Judge Joe Dunthorne says: "Dead Yard is a masterclass in voice and vitality. From the first sentence – no, from the first word – it carries the reader away with its energy and specificity. In the most enjoyable way, the reader is always trying and failing to catch up with the narrator, to predict where the story will swerve to next. There's also a directness, an honesty to the writing that feels completely fresh and alive."
Judge Emma Paterson says: "Funny, tender, and energetic, Dead Yard demonstrated striking storytelling control and with real verve introduced us to a fragment of life in London that I yearned to see more of."
Judge Leone Ross says: "Loved this story! Seized me from the very first line, which made me sit up and laugh. Dead Yard is human, compassionate, darkly funny and so authentic. So many individual lines were full of interesting, thoughtful, often beautiful ideas."
The London Short Story Prize 2017 Highly Commended Stories 
The Moon We Drown In by Dylan Brethour
Techniques of Neutralisation by Alun Evans
Judge Joe Dunthorne says: "Both these stories drop the reader into a unique and surprising world. One examines the unforgiving world of nearly-pro skateboarders. The other explores what permanent qualities a father might pass on to his daughter when you live in a city that never stays the same: Beijing. What set these stories apart, for me, was the originality of the voice. Though they are tonally opposite, both stories were carried by the charisma of the narrator."
Judge Leone Ross says: "These stories showcase two original voices, such strong points of view, stuffed with movement and detail. The Moon We Drown In is a beautiful, sad, odd look at fatherhood and a kind of gentle masculinity; Techniques of Neutralisation takes no prisoners – utterly uncompromising and energetic prose."
The London Short Story Prize 2017 Shortlisted Stories
Happy Gate by Ed Cottrell 
Kitchen Sink Mutinies by Selma Carvalho 
Family of Four by Anton Rose

The London Short Story Prize 2017 Longlisted Stories 
T-t-television by Kerstin Twachtmann
Natural Meat by Kate Ellis
The Visitor by Bren Gosling
All listed stories will be published London Short Story Prize 2017 anthology, published by Kingston University Press in partnership with Spread the Word in Spring 2018.
Congratulations writers and thank you to everyone involved in the Prize this year – all entrants, our fantastic judges and partners. Running the London Short Story Prize is a real joy and we love reading all the stories. We can't wait to share the stories in the anthology next year.
London Short Story Prize 2017 Writers' Biographies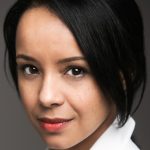 Maria Thomas gained her MFA from the University of Oregon and is a PhD candidate in Creative Writing at Goldsmiths, University of London. Her stories have appeared in Wasafiri and The Masters Review Anthology Vol VI, selected by Roxane Gay. She lives in London, where she is at work on a novel.
Photo of Maria © Nick James Photography.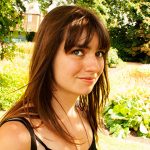 Dylan Brethour is a Canadian freelance writer and editor living in London. She previously worked in Beijing where she enjoyed post-revolutionary poetry and watching dating shows. Dylan is currently working on short stories and has just started a novel. To get in touch or read Dylan's articles go to www.dylanbrethour.com. She tweets at @DylanBrethour.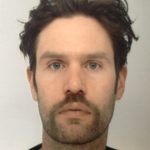 Alun Evans is a Bradford-born writer currently living in Brixton. Since completing an MA at the Centre of New Writing, Manchester University, he has had work published in a variety of print and online publications, such as VICE, American Chordata, The Bohemyth, The Lampeter Review, Litro Magazine and the Saatchi Gallery Magazine, and been shortlisted three times for Glimmer Train's Short Story Award for New Writers. Email him at: [email protected].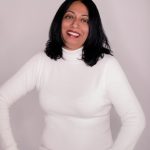 Selma Carvalho is the author of three books documenting the Goan presence in colonial East Africa. Her short fiction has been published across continents, including in Litro and forthcoming in Lighthouse and TSS Publishing. She won runner-up place in the New Asian Writing Contest 2017, and she has been long or short listed in several short story contests, most recently by Exeter Writers 2017, the Berlin Writing Prize 2017 and the Brighton Prize 2017.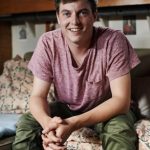 Ed Cottrell's work has appeared in Neon Magazine, Brittle Star and Mechanics' Institute Review Online. He was a winner of Writers' Centre Norwich's Escalator/Inspires programme in 2014, and in 2015 spent two months at Toji Cultural Foundation, South Korea. He was recently selected to take part in PLATFORM, Spread the Word's writer development programme.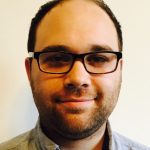 Anton Rose
A native of the northeast of England, Anton now lives in north London. His work has been published widely in print and online, and in 2017 he won a Writers of the Future award and a Northern Writers' award. Find him at antonrose.com or @antonjrose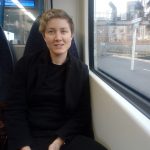 Kate Ellis is a writer and bookseller based in London. Her short fiction has been published in the Open Pen Anthology, The Mechanics' Institute Review and was short listed for the Myriad First Drafts competition in 2014. She has an MA in Creative Writing from Birkbeck and is working on her first novel. @katesmalleyelli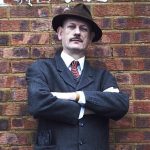 Bren Gosling has fiction in Decongested Tales and Worcestershire Literature Festival anthologies, 4'33 Magazine, www.visualverse.org (where he has been a lead guest writer), and Open Pen magazine amongst others. His prose was shortlisted  for the Harry Bowling Prize for new writing, and the Luke Bitmead Award. He is an Exeter Novel Prize finalist, and Runner Up in the WWJ Bigger Short Story Competition. Readings of his short stories have been well received at The Society Club, Walthamstow Garden Party (a Barbican event), Hackney Attic, Velvet Tongues (Dalston), Worcester Lit Fest launches, Liar's League (Hong Kong), OSO Barnes Arts Centre and at Polari as part of the Whitechapel Write Idea Festival. In 2017, Bren's monologues were  performed by actors to sold out audiences at Rose and Crown Theatre E17 and  2017 Bloomsbury Festival. Bren is currently a student on the John Burgess Playwriting Course.  www.brengosling.com  / Twitter @brengosling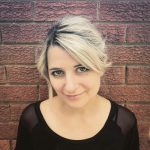 Kerstin Twachtmann is a short story writer living in London. In 2015 she was awarded a place on the Word Factory apprenticeship scheme, where she was mentored by Adam Marek. Her background includes music journalism, studying English literature and living on a commune in Hawaii. She is a previously unpublished fiction writer.
Published 6 December 2017
---
---