We're thrilled to announce our Culture in Quarantine commission Say Your Peace: Three Recipes for Self Care is now available to watch via BBC iPlayer. You can watch it here: https://www.bbc.co.uk/programmes/p08lh80h
"In the group chat we share our recipes for self-care,
promise to send pictures of progress as we are cooking and baking
something new to feel new."
-Theresa Lola, Young People's Laureate for London
In May 2020, Spread the Word commissioned Young People's Laureate for London Theresa Lola, and former Laureates Caleb Femi and Momtaza Mehri, to create new poems that explore the impact lockdown has made on us, and the things we have found comfort in.
In Say Your Peace, alongside filmmakers Ndrika Anyika and Jolade Olusanya, they provide a collaborative perspective on what offers them solace amid the disruption and isolation experienced during the coronavirus pandemic.
Cups of tea, small talk in supermarkets, online chats all become ways in which we have maintained connections during this period of isolation and become reasons for celebration.
Say Your Peace was commissioned as part of BBC Arts, Arts Council England and The Space's Culture in Quarantine season. Battersea Arts Centre provided mentoring and production support.
These short films are also available to watch as individual pieces on Spread the Word's YouTube and Vimeo channels:
YouTube: https://www.youtube.com/channel/UCjyszbqB7c9wI4wDnZBnVnQ
Vimeo: https://vimeo.com/spreadthewordwriters
About the artists
Theresa Lola is a British Nigerian poet. She is the 2019/2020 Young People's Laureate for London. She has held residencies at St Paul's Cathedral and Bethlem Musem of the Mind. She was joint winner of the 2018 Brunel International African Poetry Prize and was shortlisted for the 2017 Bridport Poetry Prize. Her debut poetry collection 'In Search of Equilibrium' (Nine Arches Press, 2018) is described as a 'a glorious hymn to being alive and wounded.
Momtaza Mehri is a poet, essayist & independent researcher. She is the winner of the 2019 Manchester Poetry Prize. Her work has been widely published in Granta, Artforum, Berkeley Poetry Review and BOMB Magazine, amongst others. Her latest pamphlet, Doing the Most with the Least, was published by Goldsmiths Press in 2019.
Caleb Femi is a writer and director featured in the Dazed 100 list of the next generation shaping youth culture. Caleb has written and directed short films commissioned by the BBC 'FAM' and Channel 4 'And They Knew Light' as well as a Christmas campaign for Mulberry. Caleb's debut collection POOR is released in November 2020.
Ndrika Anyika is a British Nigerian Director/DOP from Sheffield. She wrote and directed short film A Flourishing Crown, which aired on BBC 4 in 2020. She will be directing short film, Coconut, in the coming months – commissioned by BBC Drama and the BFI. As a DOP in 2019, she shot short films such as Sweet Mother, which premiered at the BFI Flare festival 2020 and Notes on Being a Lady, which aired on BBC 4.
Jolade Olusanya is a British Nigerian poet, director and photographer. He was a finalist in the 2013/14 Young People's Laureate for London programme, winner of the Outspoken 2017 Prize for Poetry and Performance Poetry Prize. As a director and photographer, he has been commissioned and featured globally by WeTransfer/WePresent, BET, Kodak, Red Bull Music, Sony Music, C4/Random Acts, Google, Barbican and more. He's also a creative arts facilitator and co-founder of production company Rxnin Co.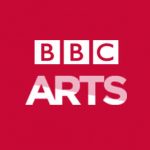 Published 29 July 2020
---
---