If you're a budding or emerging writer of colour and looking at how you can take your writing forward, please come and join Spread the Word's Bobby Nayyar and Ruth Harrison and four London Writers Awards' writers Alexis Keir, Denise Rawls, Mark Mukasa and Natasha Brown for our Take Flight Hub development surgery.
Whether you're writing literary fiction, commercial fiction, narrative non-fiction or children's/ YA, the development surgery will give you advice on where to go to develop your craft and build your career.
You'll also get to hear about the writing journeys of each of our guest writers – what has worked for them and what has helped them move forward with their writing. There will be plenty of opportunities to ask questions.
The surgery will run on Tuesday 21 July via Zoom, from 2-4pm.
Please note that the Take Flight Hub programme is primarily for unpublished writers of colour (Black, Asian, Arabic , Mixed-Race and Non-white Latinx) based in the UK.
To book your free place, register on Eventbrite here: https://www.eventbrite.co.uk/e/take-flight-hub-development-surgery-with-spread-the-word-tickets-111957084654
The event will be BSL interpreted by Alison Pottinger and Sharan Thind, and will take place on Zoom. You will receive an email an hour before the event starts on Tuesday 21 July.
About the writers
Alexis Keir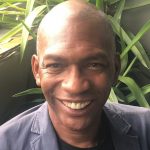 Alexis was born in and now lives in London but grew up in Luton. His parents migrated to the UK from the Caribbean island of Saint Vincent where Alexis spent part of his childhood. He revisited Saint Vincent in the mid-90s and his experience of being welcomed 'back home' inspired him to write about travellers journeying to and from the Caribbean, including his own family. After studying biology at university, Alexis moved into social work. Working with Deaf people as a distinct linguistic and cultural community, and moving to New Zealand to personally experience racial fault lines and successes, inspired him to explore his own identity and heritage. For the last 13 years he has been Director of Elfrida Rathbone Camden, a charity supporting families and young disabled people. Alexis has written for The London Magazine and as Alex Stratford in E17 Stories, a collection of local stories produced in Waltham Forest. He has also had both non-fiction and fiction pieces published by the online magazine The Selkie including in their forthcoming Home anthology.
Alexis' book is Windways (narrative non-fiction – essays).
Denise Rawls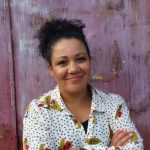 Denise is the granddaughter of Euphemia Jamieson, a Jamaican nurse who came to London in 1960 full of optimism and excitement at the opportunities the Motherland held. Euphemia quick found London was not a city paved with gold so she worked hard and passed on her hope to her children, so they instead could live out her wildest dreams. Inspired by the women of the Windrush, Denise writes about black British identity, motherhood, female friendships, what happens when things fall apart, and how women put it all back together. When she isn't writing you will probably find her out taking photos or rummaging through the grottiest shelf in a charity shop looking for vintage treasures. Denise lives in Hackney, East London with her very lout family.
Denise's book is Marisol's Baby (commercial women's fiction).
Mark Mukasa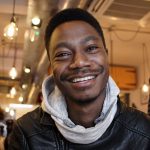 Born on a council estate in South London to a refugee father and an immigrant mother, Mark has been in love with stories since he was a child. Stories were found everywhere around him: in rap lyrics, documentaries, films and in listening to recollections of the Caribbean from his mother. As a teenager his love affair with stories only worsened, with Mark becoming enamoured with the works of Ovid, Cormac McCarthy, Toni Morrison and V.S. Naipaul. After graduating from King's College London, he headed into the city to work for a few years in marketing and PR, before deciding he wanted to tell his own stories. Stories that touched on deeper human emotions and trauma, balancing the scale between poetic prose and horrifying scenes, while marrying gritty contemporary settings with fantastical elements.
Mark's book is Crown of the Creole (commercial fiction – magical realism).
Natasha Brown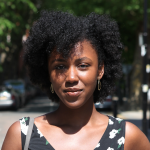 Natasha joined Goldman Sachs in 2011 after studying maths at Cambridge University. She has since held positions at firms across the financial services industry. Over the past year, Natasha has taken evening and weekend writing classes at Goldsmiths and City University. Her novel Half as Far draws on a decade spent as a not-quite insider at the sky-high offices of the biggest names in finance.
Natasha's book is Half as Far (literary fiction).
Published 1 July 2020
---
---