Spread the Word's Trustees are all volunteers who donate their time to provide leadership in setting Spread the Word's strategic goals to enable the fulfilment of our artistic and charitable purposes, and ensuring we are responsibly and effectively managed in compliance with all legal requirements.
We interviewed members and Chair of our current Board to find out what being a Trustee for the organisation is like. Here, our Chair Rishi Dastidar, and Trustees Sandy Mahal, Sam Dodd and Joe Sedgwick share their experience and drivers for being on our Board.
We are currently seeking a new Chair of the Board and two new Trustees. The deadline for applications for these roles is Friday 11 November, 5pm.
Why did you apply to become a Trustee of Spread the Word?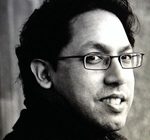 Rishi Dastidar: I joined the board (a long time now ago now) in part because I'd benefitted from the help Spread the Word provides aspiring writers as I was then, and so I wanted to give back in some way, and help to ensure that more people could enjoy similar opportunities. We consistently under-estimate the support that writers need to get started, especially those coming from under-represented backgrounds, for whom the idea of making a living from writing can seem like an impossible dream.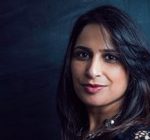 Sandeep Mahal: To make a difference to a charity with a mission that is close to my heart, to make a contribution because of my experience in arts management and cultural strategy and because I admire Ruth Harrison (Spread the Word's Director) and love working with her.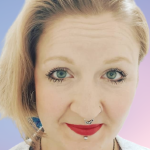 Sam Dodd: As someone working both within the literature sector and directly with underrepresented communities, and as an underrepresented writer myself, I have long admired how Spread the Word creates doorways into otherwise difficult to access literary worlds, and the way it thinks deeply and widely about writing opportunities for all writers, no matter their background.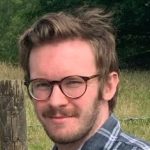 Joe Sedgwick: I wanted to be a part of supporting an exciting and iconic literature development organisation at a strategic level as it moves into a new funding period and continues to sustain some of the brightest writing talent in the country.
What's the best thing about being a Trustee of Spread the Word?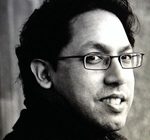 Rishi Dastidar: Seeing and hearing from the brilliant writers that we work with. It's always a tonic to see the brilliant talent that comes through our doors, and it's a real privilege to be able to help these talents flower.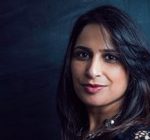 Sandeep Mahal: So much of what I do as a trustee is working behind the scenes, developing strategies, ensuring the team have what they need to do their best work, but ultimately my role is to add value, offer advice, coaching, facilitate relationships and advocate all the incredible work that Spread the Word does right across London.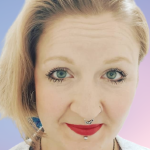 Sam Dodd: In today's sociopolitical climate it feels even more urgent that we hear the voices that mainstream sources don't platform, and it feels important to make efforts to contribute to that.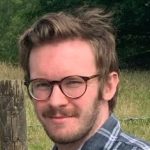 Joe Sedgwick: Working with a diverse range of professionals from different areas of business, publishing and literature development at Board level, and hearing about the fantastic work that the team does support writing talent.
What would you say to anyone thinking of applying for a Trustee / Chair role at Spread the Word?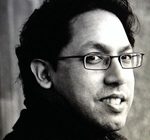 Rishi Dastidar: Go for it: you'll be ensuring that readers of the future get to experience the words, ideas and stories that we all need to hear, and help some brilliant writers emerge in London, and take the world by storm.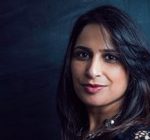 Sandeep Mahal: I would offer three tips:
1) show your commitment to both the Spread the Word cause and the literature sector as a whole – go see Spread the Work's programme in action!
2) think about the different ways you might contribute to the Board – what skills and knowledge can you offer that Spread the Word could benefit from?
3) express the training or support you would need to make sure you can make your fullest contribution as a trustee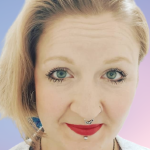 Sam Dodd: Come and be a part of this, even if you're worried you don't have the 'right' experience. I came to the board lacking in more than one area but more confident in others. Nobody knows it all, so there is space to learn and be useful regardless. If you care about literature, fair access to literary worlds, improving or influencing change in practices within the sector, and platforming underrepresented voices, then apply.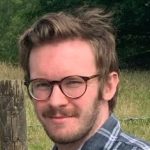 Joe Sedgwick: Do it! It's an incredible way to stay at the cutting edge of literature development, and have a say in the running of a wonderful company.
---
Spread the Word is recruiting two new Trustees and a Chair of the Board. Applications close on Friday 11 November, 5pm.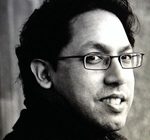 Rishi Dastidar is a poet and copywriter. He has written for a wide variety of brands during his career and was recently a judge for D&AD. His poetry has been published by the BBC, Financial Times and New Scientist amongst many others. His second collection Safrron Jack is published by Nine Arches Press, and he is also co-editor of Too Young, Too Loud, Too Different: Poems from Malika's Poetry Kitchen (Corsair).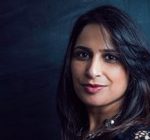 Sandeep Mahal MBE is the Director of Sector Change at people make it work, and Leadership Associate at the RSC. She was Director of Nottingham City of Literature. Sandeep was Director of The Space – a commissioning agency supporting greater digital access to the arts co-founded by Arts Council England and the BBC – and launched their major partnership initiatives, international prizes and Open commissioning schemes, developing artists from a range of backgrounds to engage with digital media and technology. A librarian by training, she worked in public libraries for ten years and was formerly Head of Partnerships at The Reading Agency. Here she led a powerful partnership consortium transforming the way UK publishers and the public library network collaborated, taking a leading role in re-imagining the library experience for a digital age. She was a judge for the Fiction Uncovered Prize in 2013, named The Bookseller's Rising Star in 2012, awarded a Fellowship from the Clore Cultural Leadership Programme in 2013.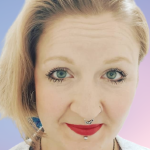 Sam Dodd is a community facilitator, writing mentor, editor, and researcher; Co-Founder & Project Manager at CityLife Stories, an intergenerational community engagement life writing project which pairs young writers with urban elders to uncover unheard stories; and across the last decade has worked at multiple London-based literature charities including English PEN, Free Word, First Story, The Poetry Society, and Prison Reading Groups. Her areas of work and interest are writer development, underrepresented stories, public libraries, city farms, spatial justice, radical mapping, and radical community histories. She has a BA in Creative Writing and MSc in Library Science. www.samdodd.co.uk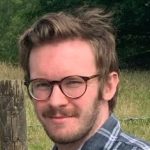 Joe Sedgwick is the Head of Writing Services at The Literary Consultancy. Joe has worked at TLC since 2015, and after starting as a paid intern, now manages TLC's core editorial and operational services, looking after its team of readers and mentors and overseeing all in-house processes. He has an MA in Publishing from Kingston University and has also undertaken internships at Palgrave MacMillan and Bloomsbury. He has been a reader for Spread the Word's London Short Story Prize & Life Writing Prize, and has spoken at Kingston University, The Asian Writer Festival, & New Writing North's Newcastle Writing Conference. 
Published 31 October 2022
---
---