Spread the Word is pleased to support Young Poets of London – a free poetry and arts Festival held in Bromley Town Centre's iconic Church House Gardens on Saturday 30 July 11.30am – 9.00pm. 
As part of a bustling day of activities and performances, including skateboarding workshops, interactive storytelling, skateboard art workshops and much more, Spread the Word have programmed poetry workshops with Laurie Bolger.
Laurie's two free poetry workshops are:
Poetry for Under 12s, 11.30am – 12.30pm 
This session is about letting your creativity lead the way, generating new & exciting words in your own unique style. During this session Laurie will take you through fast paced writing exercises to boost mindfulness.
Poetry for 12+, 1 – 2pm

This session is about letting your creativity lead the way, generating new & exciting words in your own unique style. During this session Laurie will take you through fast paced writing exercises to boost mindfulness.
Book free places for the workshops with Laurie here. 
Poetry Amphitheatre Performance 
A free evening poetry show starts at 6pm, and includes performances by Lemn Sissay OBE, Theresa Lola, Mat Lloyd, Abena Essah, Georgie Jones, Laura Zuwa, Dominic Leonard, Gem Baskerville, Judd Otene, Makella Ama, Carols Mauricio Rojas. No booking is required.  You can find more information about the performance here.
The event boasts an array of well known and talented poets. Foremost among these is renowned author and broadcaster Lemn Sissay OBE, official poet of the 2012 London Olympics, chancellor of the University of Manchester and recipient of both an MBE and latterly an OBE for services to literature and charity. Lemn has been working closely in cooperation with the London Borough of Bromley and GLL to facilitate workshops with local looked-after and in-care young people, helping them explore their experiences and express themselves through the power of prose.
Also performing are: Theresa Lola, British Nigerian poet, writer, editor, previous Young People's Laureate for London and creative strategist celebrated by Vogue in their Forces for Change issue of 2019; Mat Lloyd, skateboarder, poet and spoken word artist from the north of England whose collaborations range from the illustrator Matt Frodsham to composer Stuart Hancock; Abena Essah, Barbican Young Poet and London-based multidisciplinary artist, musician, actor and creative; and many others besides.
About the poets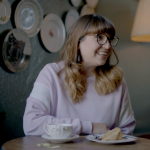 Laurie Bolger is a London based writer & founder of The Creative Writing Breakfast Club. Laurie debut poetry collection 'Box Rooms' has featured at Glastonbury Festival, the Royal Albert Hall, for Sky Arts, various BBC platforms and for TATE. Laurie has been running creative sessions for the past decade allowing people to celebrate their own unique voices and individuality.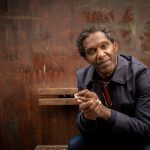 Lemn Sissay OBE (he/him pronouns) is a poet playwright, memoirist performer and broadcaster.
Lemn  is Chancellor of The University of Manchester. He is trustee of The Foundling Museum and  The Christmas Dinners. He is patron of Twenty Stories High, The National Association for the  Teaching of English Theatre and Ambassador for Place2B.
In 2021 he was made Honorary Professor at The University of Manchester. Lemn was named MBE for services to literature by The Queen in 2014.  In 2021 he named OBE for services to Literature and Charity.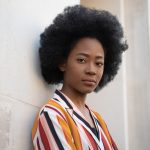 Theresa Lola (she/her pronouns) is a British Nigerian poet, writer, editor, and creative strategist. She was featured in the September 2019 issue of British Vogue which celebrated forces for change.
Theresa Lola has read her work across the UK in places such as Mansion House, Kensington Palace, Southbank Centre, Edinburgh International Book Festival, Goldsmiths University, and internationally in places such as Germany, Brazil, and Singapore. In April 2018 she was invited by the Mayor of London's Office to read a commissioned poem at the unveiling of Millicent Fawcett's statue which took place at Parliament Square. In 2019 she was appointed the 2019/2020 Young People's Laureate for London.
Her writing is interested in themes of memory, home, well-being, nostalgia, and familial relationships. Interested in a mix of art forms, she has been commissioned by Selfridges, Aesop, National Gallery, and Regent Street. Lola has offered her words to poetic films, fashion films, paintings, and more.
Her debut full length poetry collection 'In Search of Equilibrium' described as an extraordinary, and exacting study of death and grieving was published by Nine Arches Press in February 2019. Theresa Lola was the joint winner of the 2018 Brunel International African Poetry Prize, and was shortlisted for the 2017 Bridport Poetry Prize. She holds a Masters in Creative Writing from University of Oxford.
Mat Lloyd is a skateboarder, poet and spoken word artist from the north of England, currently living in the south.  His poetry collaborations with illustrator Matt Frodsham have been featured around the globe and are studied in Schools as far afield as Canada and Australia.  He worked with composer Stuart Hancock and the Barbican for their 'Snapshot Songs' project seeing his work performed by a full choir and the London Schools Symphony Orchestra.
His work with Neon Stash x Stay Wild Magazine 'A Guide to Cracks & Curbs: London' was widely coveted, seeing it featured on High Snobiety, Tony Hawks Ride channel and more recently somerset House in London.  He was one of the artists featured in the 'We Can Fly' film series and appeared in the BBC's 'Skateboarding at 60'.
More recently his work was featured in the film 'Open All Hours' that premiered at the House of VANS in London and the Irish National Film Institute in Dublin. He continues to perform throughout the UK & Europe, and currently hosts the 'Skateboarder And…' podcast promoting creativity in skateboarding.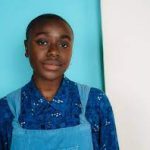 Abena Essah (they/them pronouns) is a multidisciplinary artist based in London, a poet, musician, actor and creative of many hats. Their poetry often explores personal identity focusing on intersections of their queer identity, music, Ghanaian heritage and untold black history.
Abena Essah has been published by Spread the Word with Ink Sweat and Tears and Marques Almeida for London Fashion Week 2020. They have performed their music and poetry at the Southbank Centre with Outspoken Live, the Brainchild Festival, the Baroque at Edge Festival and they were one of the speakers for the Channel 4 documentary Hair Power: Me and My Afro.
They are a BBC Words First finalist, a Roundhouse Poetry Slam finalist and a Some-Antics Slam Champion. They are also an alumnus of the Obsidian Foundation and The Writing Room and the Roundhouse Poetry Collective. They are currently a Barbican Young Poet.
Musically, Abena Essah is influenced by a range of genres from soul, to indie to RnB. Their own sound can be described as soulful, alternative and harmonic – capturing the nostalgia, joy and confusion of growing into your skin and falling in and out of love.
Abena Essah is currently working on their debut EP and their debut theatre show.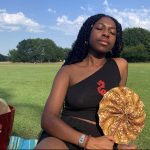 Makella Ama is a Ghanaian born, London raised, multi-disciplinary artist navigating life as a seasonal archivist and lover of warmth. Outside of their community youth work in Hackney and Islington, Makella uses art as a form of expression and their work has been featured in United Nations; Poets vs Gender Inequality anthologies, in Tate Britain and in the Barbican Chronic Youth Film Festival (2022).
Makella's creative work is often experimental and takes shape through mixed media pieces, poetry, film and contemporary dance. In their free time, Makella can oft be found napping, reading, spending far too much time talking about Solange/Nina Simone/Blood Orange and becoming emotionally attached to characters in coming-of-age films.
Laura Zuwa is a writer and spoken word poet from London. She writes poetry and book reviews on her blog and bookstagram @Laura_Zuwa.
She loves performing at open mic events in and around London and competed in Roundhouses slam poetry competition in 2020. She has worked alongside the Wellcome Collection on multiple exhibitions, where she has also had her poetry showcased in their 'being human' and 'happiness exhibitions'. Her work explores race, identity and everything in between.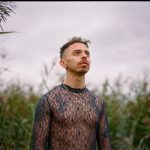 Carlos Mauricio Rojas is a spoken word poet, performer, and gardener. Writing as a way to process and soothe, their poetry intersects grief, intergenerational trauma, climate change, suicide and love. Weaving multilingual, multicultural, mixed race, queer and trans identity with political observation, and imagining better futures.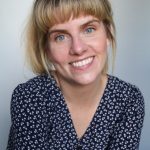 Georgie Jones is a poet and performer who enjoys writing about herself in the third person, should the medium call for it.
Former Roundhouse Resident Artist and Poetry Slam finalist, she writes compelling and relatable stories, performed with her signature honesty, enchantment and wit. Her debut long-form spoken word show 'ish' was commissioned by China Plate and supported by the Arts Council. She previewed to sold-out audiences across the UK at the beginning of 2020, before the tour was cut short due to, y'know…*gestures at everything*. Jones has been described as 'one to watch' by LondonTheatre1 and 'a talented writer with an exciting grasp of language' by Voice Mag.
Dominic Leonard's writing can be found in The Poetry Review, Poetry London, the TLS, PN Review, Pain and elsewhere. In 2019 he received an Eric Gregory Award, and his pamphlet, Dirt (2021), is available from Broken Sleep Books.
Gem Baskerville (she/her) is a contemporary poet from Bristol. Her poetry touches on topics such as mental health, education, and girlhood.  She competed with Bath Spa University's UniSlam team in 2020, coming third place overall. She was also shortlisted for the Creative Futures Writer's Award in 2021. She also carries a lot of debt in the form of a Bachelors and Masters in Creative Writing from Bath Spa. She lives in a dream world of her own creation so be prepared for over-romanticisation dripping in sepia-tones and spiked with a heavy dose of nostalgia.
Judd Otene aka JuddlikeMudd is an artist from Hatfield. Skater, musician, and poet who draws inspiration from his community and culture around him. Heavily influenced by poets such as a Kae Tempest and Polar Bear. Writing their lyrics, and his own on subway walls around his town. Just another geezer trying to make sense of his surroundings.
The Festival is run by Here for the Arts and We Are Telity, with support from us at Spread the Word, Bromley Council, Lollipop Events, GLL, Support the Arts CIC, Clown Skateboards. 
Published 21 July 2022
---
---