class="post-21209 post type-post status-publish format-standard has-post-thumbnail hentry category-interview category-network-knowledge"London's Bookshops
West End Lane Books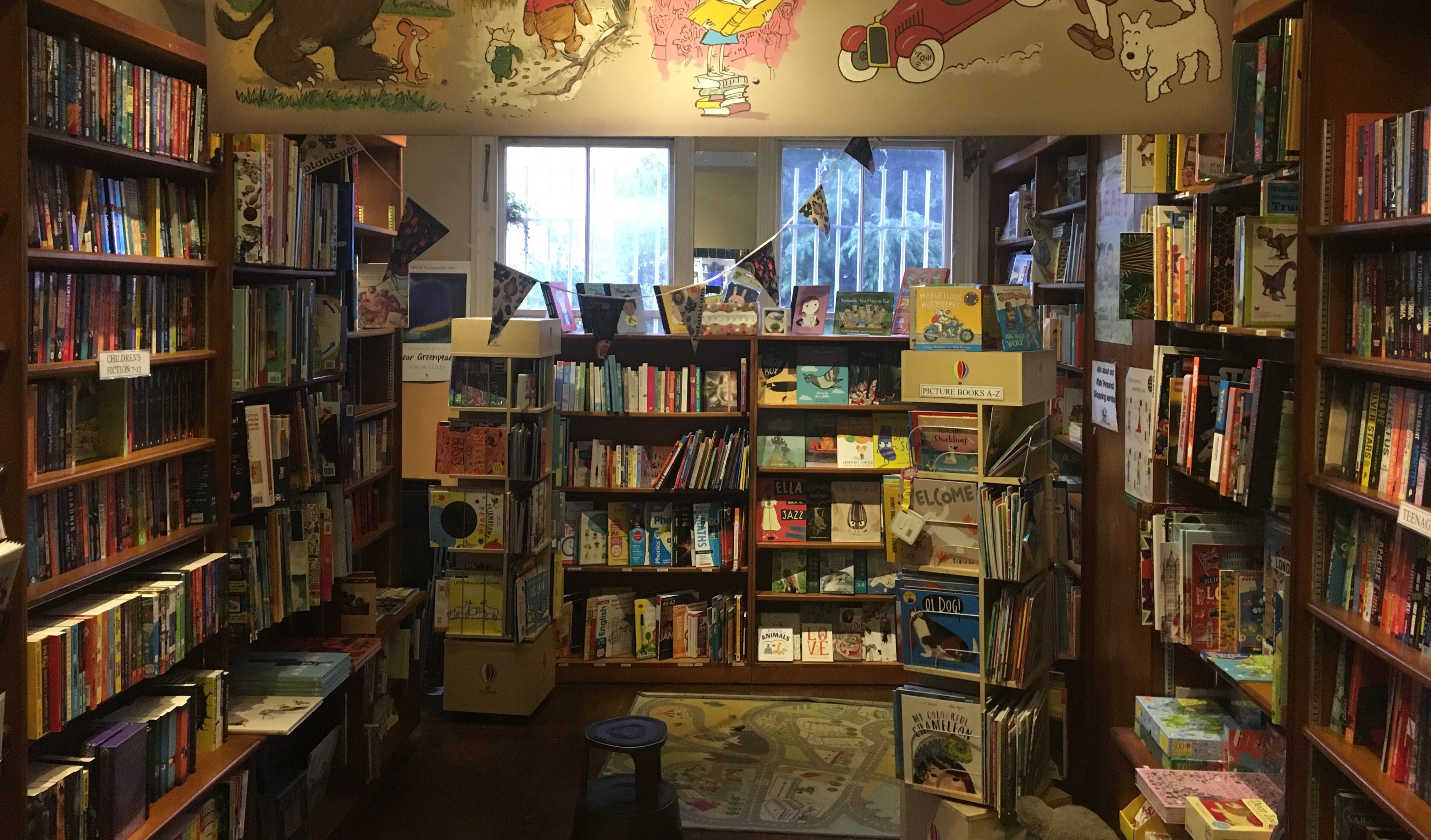 West End Lane Books is a family-owned business in West Hampstead selling books since 1994. As well as stocking a brilliant range of books, West End Lane Books runs regular author events, has its own scented candle (yes, you read that correctly), writes a regular blog on all things book-related and has recently announced that the bookshop can be booked for hen parties and baby showers. And – their Twitter account is brilliant. We are – of course – delightfully intrigued. Spread the Word's Aliya Gulamani spoke to Danny to find out more…
Aliya: Hello Danny. Thanks so much for your time today. So – to start us off, can you tell me a bit about the origins of the bookshop and how it all began, please?
Danny: Hi! The shop was set up 25 years ago by the Fergiani family, who had previously run bookshops in Libya and across north Africa. The Fergianis, a family of true bibliophiles, left Libya when Colonel Gadaffi, not known for his love of books and readers, came to power in the 1960s. They set up West End Lane Books in 1994 and its sister shop, Queens Park Books several years later. The original founder and head of the family Samir died several years ago but the business is now owned by his son Ghassan, who also runs Darf Publishing in the same building as West End Lane Books and which specialises in fiction in translation.
Aliya: Wow – fast forward to modern day, and the bookshop is doing brilliantly. This year you celebrated 25 years in business. Has it been a bit of a battle to thrive as an independent bookshop in the current climate?
Danny: We are very, very lucky to live in a neighbourhood where people really value the high street and want to support it. That said, whereas 10 years ago, the bookshop simply sold books, these days we run a vigorous programme of author and community events in and out of the shop and are constantly on the lookout for ways to add value to our customers' experience with us. Social media has been a key part of how we've broadened our reach, as has partnering many local schools, cultural centres, publishers, and so on. It is truly a 24/7 business!
Aliya: What is your particular role in the bookshop and what are your particular highlights?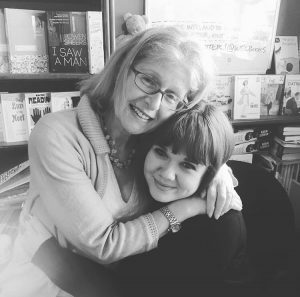 Danny: My role in the bookshop is deputy manager/children's buyer/events/PR and marketing, which leaves my partner in crime, our lovely manager Kim Morris, free to focus on the throughput of stock in our shop/managing the rest of our fab team.
The highlight of my time here has been introducing local school kids to authors, welcoming some beyond fabulous authors to our shop and also the development of our Twitter feed which has really spread the personality of our shop way beyond our postcode and allows us to reach customers and authors direct.
Aliya: You look as if you've had a brilliant series of events so far in 2019 – including "locked in" parties! How do you come up with ideas for events and what have you got coming up next?
Danny: Kim and I spend as much of our day as possible brainstorming ideas. I am always on the lookout for great author talks and launches in the shop and other members of the crew also chip in ideas, for instance our youngest staff member, Heidi, came up with the idea and now orchestrates our Bookshop Quiz Nights. We run these a few times a year and have a Hallowe'en Special coming up. As with the Lock-Ins, it's a great excuse to share some social time with our customers.
Aliya: We're pretty intrigued by your recently launched hen party and baby shower events – which you announced in August 2019. Have you had much interest?
Danny: Loads!
Aliya: And of course, as everyone loves the smell of books – we need to know all about the bookshop candle. Tell me more on how this started and what the candle is actually made of please?
Danny: The Bookshop Magic candles came about because Kim met a local apothecary who was producing gorgeous candles using all natural products and oils; she felt it was a great fit for our shop and we began to stock them. I asked if she could make a bespoke candle just for us, she agreed and Kim and I chose the scent which is a heavenly blend of rose, jasmine, ylang ylang and camomile…you should try it!
Aliya: West End Lane Books has a great reputation for their interactions with customers in the shop and online – we love your Twitter feed – which details the mundane, ordinary and astonishing encounters. What have been your most memorable this year?
Danny: Oh gosh…now you're asking. Our most popular tweets tend to be about children and the adorable filter-free way in which they talk to us…that and the bonkers requests which genuinely take place in our shop every day. Honestly, it is a very rare day that Kim and I don't cry with laughter at some point.
Aliya: And finally, can you share an interesting feature or lesser known fact about the shop please?
Danny: OK…one day when we were unpacking boxes of books from Thames & Hudson, I remarked to Kim that Thames and Hudson would be great names for a pair of goldfish… within 5 mins I had posted a "Major Sponsorship Opportunity" tweet  offering publishers naming rights if they bought us some goldfish and a tank. Within 10 mins the lovely people at Canongate got in touch, so we now have two darling Bookshop Goldfish: Canongate and Faber.
They are our pride and joy and we love them to bits. Plus, they are extremely popular with customers of all ages. We threw a party on their first birthday; they will be two on 5 Dec if you want to send cards!
Published 7 October 2019
class="post-21068 post type-post status-publish format-standard has-post-thumbnail hentry category-opportunities"Applications are open for 1-2-1 feedback from MMB Creative Literary Agency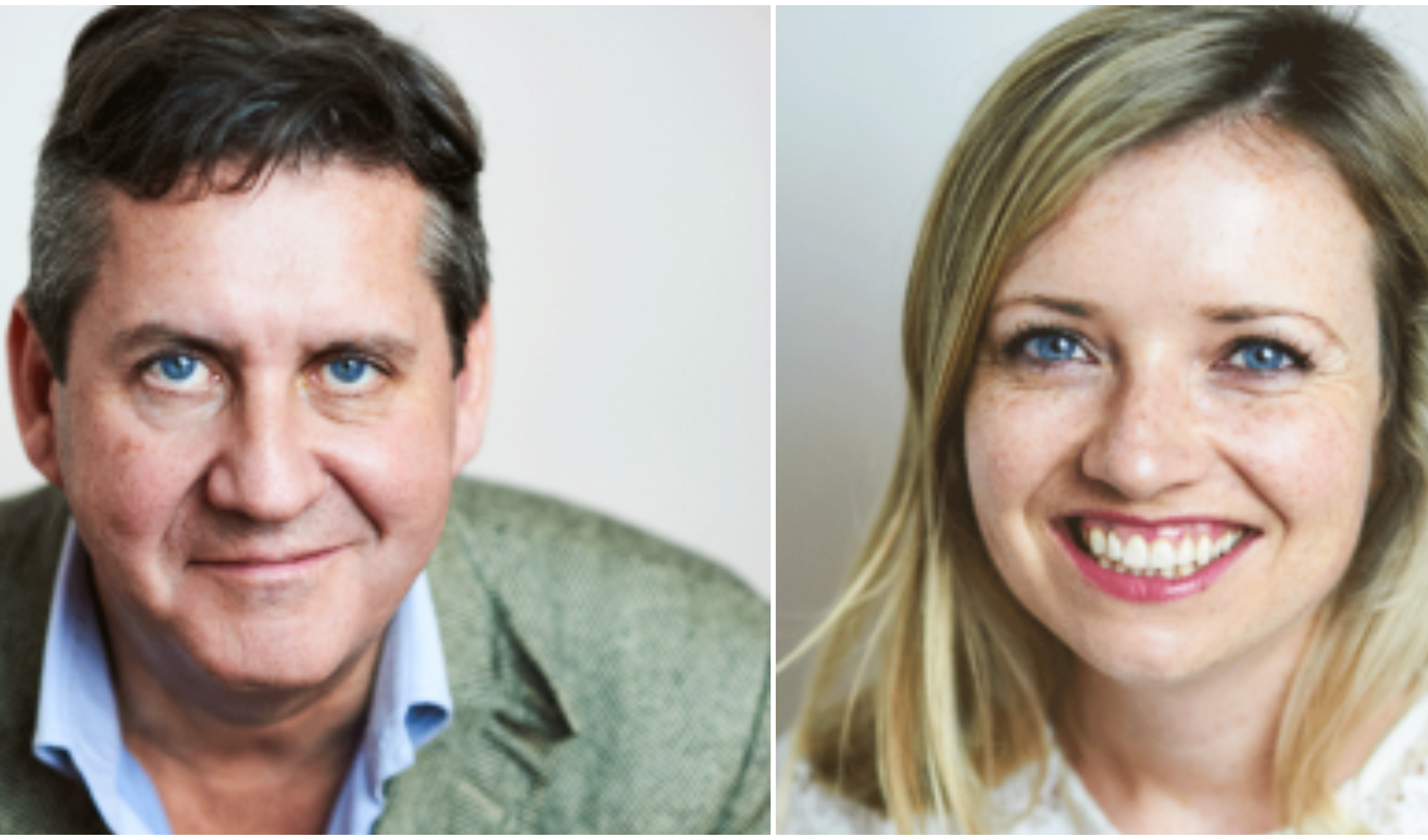 Spread the Word is accepting submissions for a limited number of written feedback reports from the literary agents Ivan Mulcahy and Sallyanne Sweeney at MMB Creative.
Ivan and Sallyanne are offering to provide written feedback on up to 6-8 submissions by writers from under-represented backgrounds based in London, UK. Ivan is looking for crime fiction / thrillers and Sallyanne is looking for reading group fiction and middle-grade children's fiction.
Ivan and Sallyanne say: "Our list ranges from commercial bestsellers to literary award-winners, across fiction, non-fiction and children's (picture books to YA). We are committed to finding and launching the best debut authors and always looking for a distinctive voice, unique perspective and assured storytelling. We are excited to be partnering with the brilliant Spread the Word and can't wait to read your submissions."
We define writers from backgrounds under-represented in publishing as:
Have a low household income

Are working class

Have experienced a lack of academic and/or vocational training opportunities – i.e. have not been able to study/train to their full potential due to low income, ill health, being a carer etc.

Are or have been a carer

Have experienced homelessness

Are a single parent

Have a disability

Are from a BAME background

Are a member of the LGBTQ+ community
How to apply
Please note this opportunity is only open to writers based in London, UK. Apply via Submittable. Only one entry per applicant will be accepted. If you have previously been given feedback in a callout this year, then you are not eligible to enter this time.
The link to apply is here: https://spreadtheword.submittable.com/submit
What we will need from you
A sample of your writing; from 3,000 to 5,000 words from the beginning of your book

A synopsis of the book (no more than 1 side of A4)

A covering letter that includes: What stage you are at with your book i.e.: have you just started/nearly finished/completed? How you meet the criteria for this opportunity. A summary of your writing endeavours to date (e.g. Have you taken part in writing development opportunities? Have you mainly been writing on your own at home?)
Ivan and Sallyanne will be giving feedback on the documents that you submit.
Timeline
The deadline for submissions is 11.59pm on Thursday 31 October 2019. Successful applicants will be contacted by the end of November 2019 and will receive their feedback by the end of the year. If you have any queries about your application or this opportunity, please get in touch with aliya@spreadtheword.org.uk.
About the Agents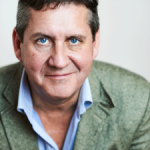 Ivan Mulcahy's first career was largely spent with media giant Reuters, where he held various senior management roles based in London, New York, Stockholm and Dublin. In 2002, twenty years into that life, he made a radical career change, setting up his London-based literary agency. Moving into the publishing industry was motivated simply by a love of books. The later further surprise arrival into the book world of new disrupting technologies (read Amazon) is interesting to him, though he judges the benefits of information technology to book people (say, actual writers and readers) to be over-hyped. As a literary agent, he hunts for new writing talents both in quality non-fiction and original fiction and is proud to have now helped some well-known and significant authors build their writing careers. He also pursues the true stories of distinctive lives that will interest readers of biography and memoir.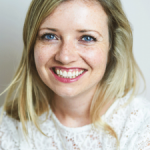 Sallyanne Sweeney grew up in Dublin and studied English at Trinity College before completing an MPhil in American Literature at Queens' College, Cambridge. After graduating she joined Watson, Little Ltd, becoming a Director of the company in 2011. She joined Mulcahy Associates in 2013 and is growing her list of authors and illustrators for children (picture books to Young Adult) and adults. Awards her clients have won or been shortlisted for include the Irish Book Awards, Rooney Prize for Irish Literature, Waterstones Children's Book Prize and Sainsbury's Children's Book Awards.
Passionate about the editorial side of agenting, Sallyanne enjoys both working with debuts and helping established authors take their careers to the next level. Her fiction tastes are wide-ranging, from the literary to the very commercial, but she is always excited by a distinctive voice, strong storytelling and a fresh premise. She will fight to champion anything that makes her laugh or cry (preferably both). Sallyanne is also interested in memoirs, food writing and thought-provoking non-fiction. She is a regular speaker at writing festivals and events and was the Chair of the Children's Agents' Circle from 2014-2018.
https://mmbcreative.com/agency/
Published 3 October 2019
class="post-20997 post type-post status-publish format-standard has-post-thumbnail hentry category-blogs category-network-knowledge"T. Fairclough on Black Gay Ink
a new creative writing scheme for Black gay men
We're currently open for applications for Black Gay Ink. Running from October 2019 to March 2020, this scheme offers Black gay writers the opportunity to develop your writing and knowledge of the publishing industry.
It is curated and will be led by T. Fairclough, who has a background in playwriting; he has written, directed and produced his own plays. His first play won the Newham Out Award and had a 10 city tour of the UK. His work has been read at RADA, Soho Theatre, the Royal Court and the BBC. 
He was selected as a participant on Olumide Popoola's Futures in the Making 2018 creative writing scheme for prose writers and this year he made his first short film starring the black gay actor Cyril Nri.
He has written a short blog below on why he is running the scheme, and why you should apply…
'At this year's American Emmy Awards, actor Billy Porter made history as the first openly gay, Black man to win the award for Best Actor in a drama, for his performance of Pray Tell, in the series 'Pose', which features the largest cast of transgender and LGBTQ actors in television history. Billy Porter used the moment in his acceptance speech to quote James Baldwin: "Many years it took of vomiting up filth that I had been taught about myself, and halfway believed, before I could walk around on this earth like I had a right to be here."
These powerful words remind me of the powerful role that writers can have in terms of representation for those with double minority status, and where, how and when those stories are represented. Less than 2% of Black, Asian, and ethnic minority (BAME) writers are published in this country. For me, it is invaluable for BAME writers to have access to career development.
Black Gay Ink is a creative writing development scheme tailored for Black gay men whose stories and narratives are significantly under represented across all forms of writing. As Black gay men it is important that we document and celebrate our lives so that there are more three-dimensional narratives. The Black Gay Ink series of free workshops and master classes will be beneficial to black gay men who are seeking to develop their creative work and knowledge about the publishing industry while learning in a safe space along with their peers.
Workshops will consist of writing exercises, discussion and debate, and the key elements of writing – including plot, characterisation, and dialogue. They will also include masterclasses from published writers, and industry professionals who will share expertise, and offer their guidance and knowledge. The majority of the speakers will be Black professionals – sometimes until people see people like themselves doing well, it can be hard for them to believe that they can. This is incredibly important, especially for writers from backgrounds currently under-represented in publishing.
My hope is that the group will go on to write the stories that they want to write in the way that they want to write them. I have often been on a writing workshop/course or in session with a dramaturg where I haven't felt entirely comfortable to completely be myself. I encourage writers to apply safe in the knowledge that they will be free from prejudice, being judged or pressured to churn out the usual stereotypes. We are living at a time of tremendous societal change for the LGBTQIA+ community, there has never been a better time to share your writing, your stories and your experiences – so please apply!'
The link to apply for Black Gay Ink is here: https://www.spreadtheword.org.uk/black-gay-ink-is-open-for-applications/
Submissions close at 11:59pm on 11 October
Published 30 September 2019
class="post-20969 post type-post status-publish format-standard has-post-thumbnail hentry category-network-knowledge category-special-feature"Celebrating Black writers and books
Black History Month 2019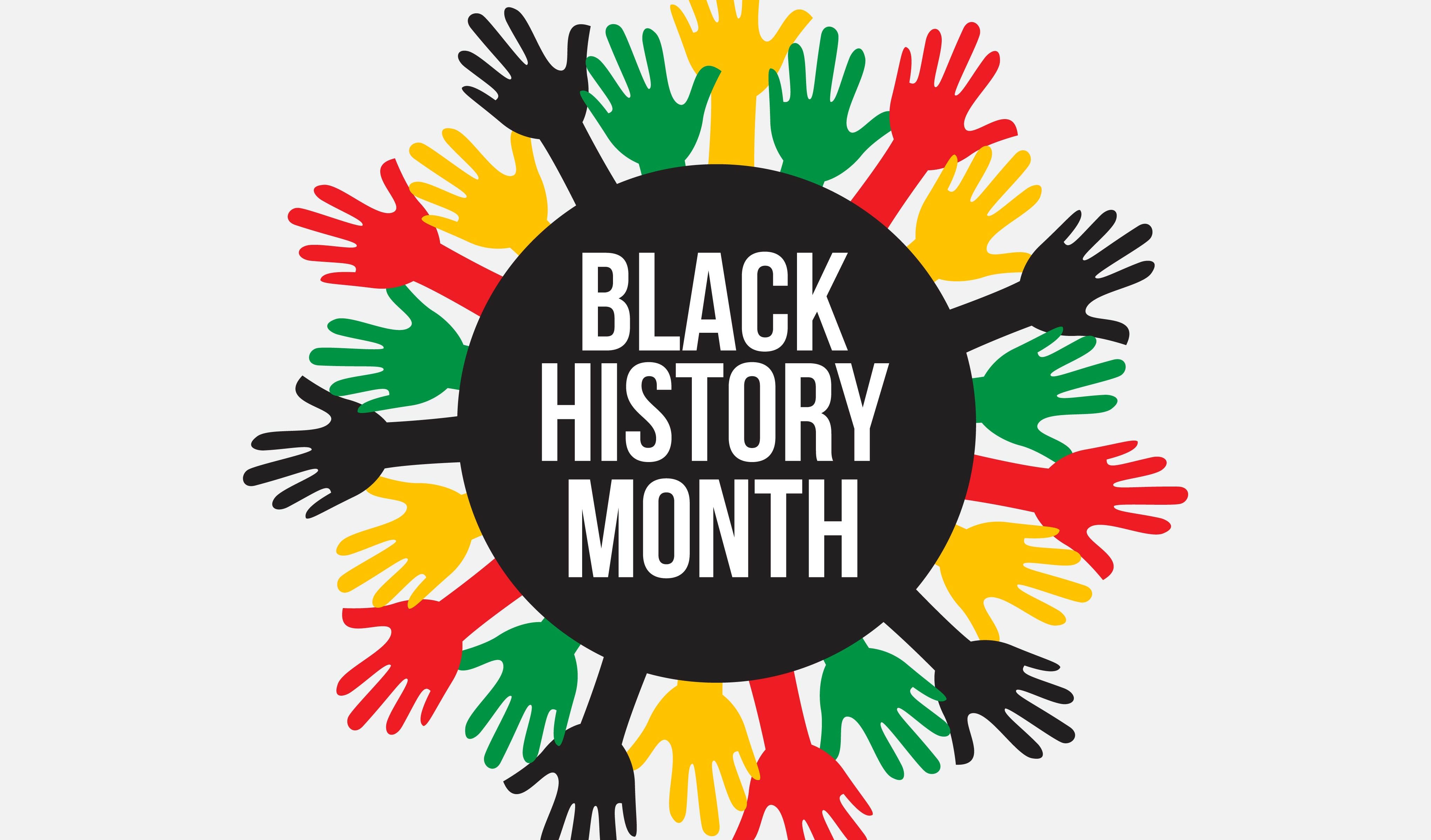 As London's writer development organisation, Spread the Word celebrates and champions diversity in writing and writers throughout the year. We are celebrating Black History Month 2019 with a special campaign, created in partnership with Round Table Books.
Every day throughout October we'll celebrate Black writers of children's and young adults books using the hashtag #celebratingblackwriters on our social media networks and featuring their books in the Library below. The list has been curated by Khadija Osman at Round Table Books, which specialises in selling inclusive children's books.
Black History Month was first celebrated in the UK in 1987, and was organised by Akyaaba Addai-Sebo. Every October, Black History Month profiles Great British Black achievers. This annual event seeks to inspire, educate, inform, champion and share stories about the history, achievements and contributions of Black people in the UK. You can find out more about Black History Month here: https://www.blackhistorymonth.org.uk/
We'd love for you to share your inspirations – tell us who your favourite Black writers are using #celebratingblackwriters on social media.
We are hugely thankful to Khadija and the team at Round Table Books for their brilliant list, advice and inspiration.
The Library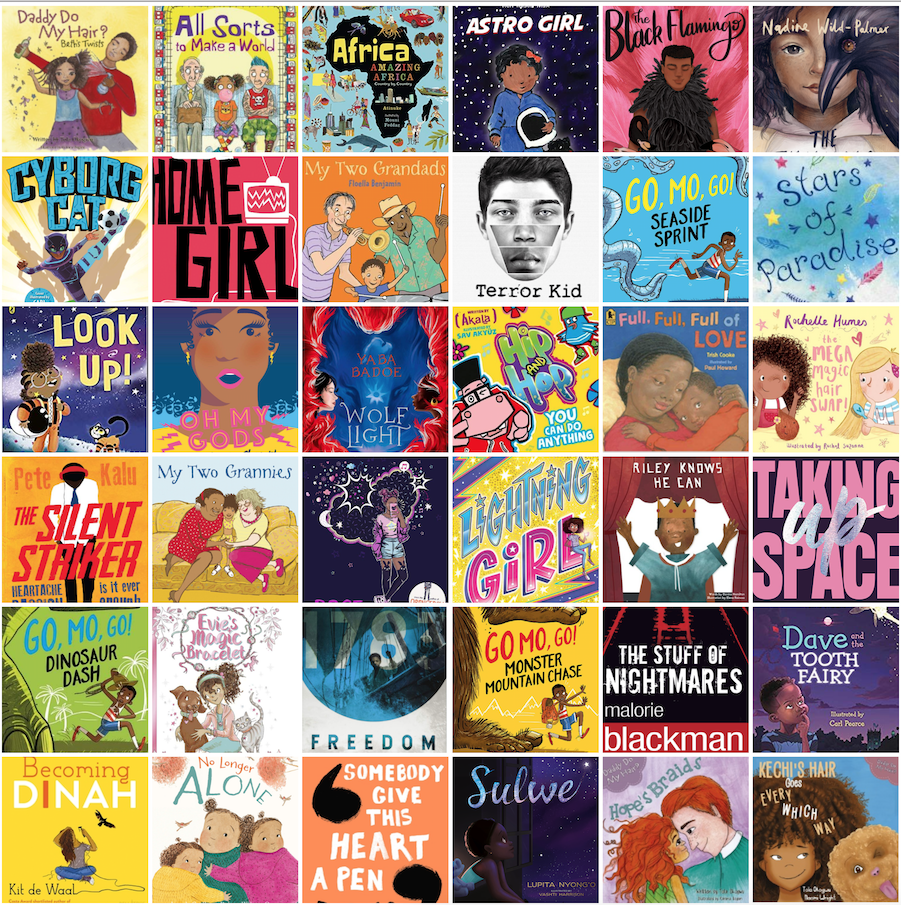 Picture Books
Sulwe – Lupita N'yongo
Africa Amazing Africa! – Atinuke
No Longer Alone – Joseph Coehlo
Astro Girl – Ken Wilson-Max
You Can Do Anything – Akala
Dave and the Tooth Fairy – Verna Wilkins
My Two Grannies/Grandads – Floella Benjamin
Daddy Do My Hair – Tola Okogwu
Full, Full, Full of Love – Trish Cooke
Mega Magic Hair Swap – Rochelle Humes
7 – 9
Cyborg Cat – Ade Adepitan
All Sorts to Make a World – John Agard
Lightning Girl – Alesha Dixon
Evie's Magic Bracelet –  Jessica Ennis-Hill
Go Mo Go! – Mo Farah
Stars of Paradise – Maya Obozua

10+
Silent Striker – Pete Kalu
Tunnels Below – Nadine Wild-Palmer
Oh My Gods! – Alexandra Sheppard
Wolf Light – Yaba Badoe
Freedom – Catherine Johnson
Teen
Somebody give this Heart a Pen – Sophia Thakur
Taking Up Space – Chelsea Kwayke and Ore Ognbiyi
Becoming Dinah – Kit De Waal
The Black Flamingo – Dean Atta
Home Girl – Alex Wheatle
Terror Kid – Benjamin Zephaniah
Rose Interrupted – Patrice Lawrence
The Stuff of Nightmares – Malorie Blackman
Want more? Check out these links:
Round Table Books
https://bookclub.booksmadebetter.com/roundtable/
Knights Of
http://knightsof.media
The Black Feminist Bookshop
https://www.instagram.com/blackfeministbookshop/
New Beacon Books
https://www.newbeaconbooks.com/
Black History Month 2019 Guide
https://www.blackhistorymonth.org.uk/listings/region/greater-london/
Black Cultural Archives
https://blackculturalarchives.org/
Africa Writes
http://africawrites.org
Black Girl Book Club
http://blackgirlbookclub.co/
Block Book UK
https://twitter.com/blockbooksuk
Published 1 October 2019
class="post-20955 post type-post status-publish format-standard has-post-thumbnail hentry category-blogs category-network-knowledge"Young People's Laureate for London Theresa Lola's September Blog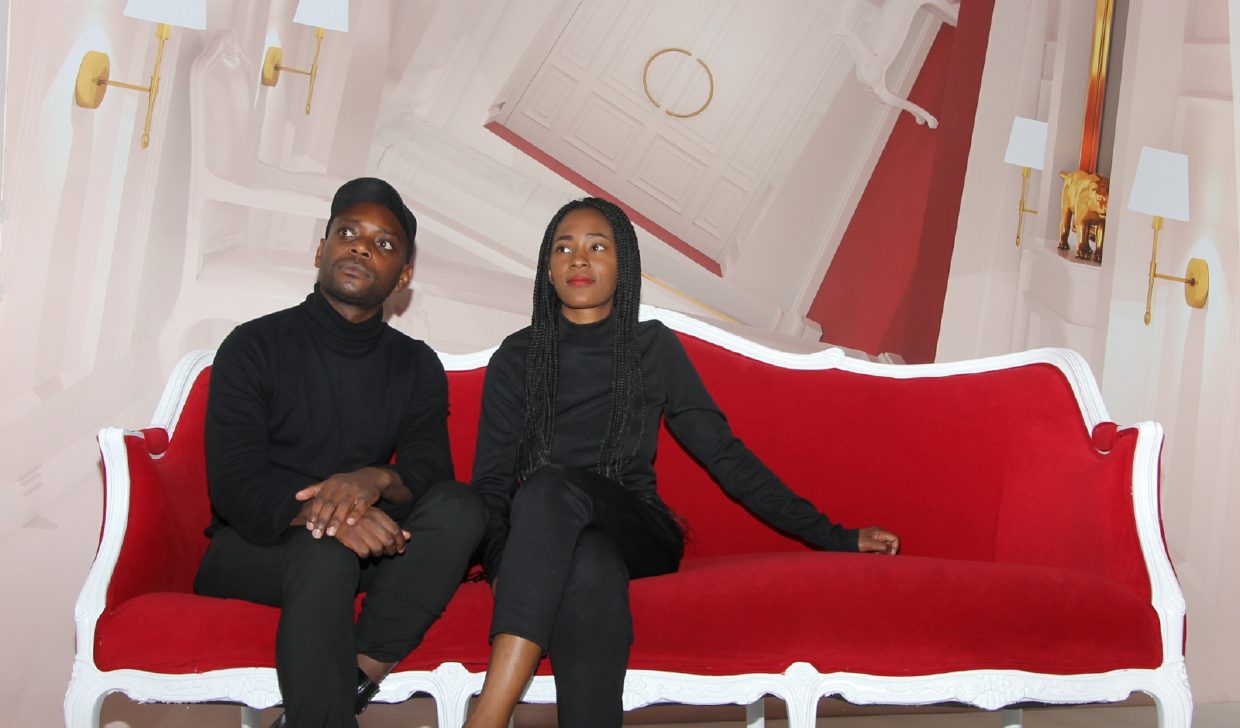 September marked six-months in my Young People's Laureate for London role, and I am reminded that time flies but setting goals makes the journey more fruitful. Last month the #MyMentalHealthJourney campaign launched and the response has been encouraging. Spread the Word have uploaded some of the poems online, do have a read and if inspired feel free to share your poems too.
There are two books I have been diving into the past few weeks; 'Let Me Tell You This', the debut collection by Nadine Aisha Jassat and 'small inheritances' by Belinda Zhawi. Nadine Aisha Jassat was recently named as one of 30 inspiring young women under 30 in Scotland. The powerful poetry collection tells a story of racism, gender-based violence and restoration. Though I have read Belinda Zhawi's pamphlet before, I find myself revisiting the brilliant poems which look at a person existing in two places, London being one of them.
During August I spent a few days in Selfridges… for poetry! I was in a pop-up shop set up by Cartier for their limited line Clash de Cartier. Through the Poetry School they booked poets to write personalised haikus on typewriters for their customers. Some of the poets I got to write with were Rachel Long, Keith Jarrett and Spread the Word's Chair of Trustees Rishi Dastidar.
In early September, I attended a Studio Saatchi Late at Saatchi Gallery, a programme created with Centrepoint, UK's leading charity for homeless young people. This exhibition explored the history of rave culture and was created by young people under the guidance of facilitators, including Adam Kammerling. Kammerling also performed on the night; he's an electrifying performer, it was a highlight.
The laureateship includes the opportunity to carry out residencies, two residencies are confirmed, and I am elated. The first residency is at St Paul's Cathedral in late September, I will be working with students from two schools, we will explore what hope means and ways the Cathedral has or could have signified hope for people. The second residency is at the Free Word Centre, a night of poetry and illustration on the 18 of November imagining the future of housing for young people. I will be joined by Amaal Said and Seraphima Kennedy with illustration by Olivia Twist. I end this to note with,  aside from the return of the cold weather, I look forward to what the next six months hold.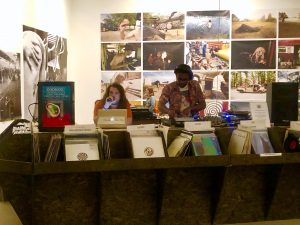 (Top image of Keith Jarrett and Theresa Lola, bottom image of Studio Saatchi Late at Saatchi Gallery with Centrepoint)
Published 26 September 2019
class="post-20944 post type-post status-publish format-standard has-post-thumbnail hentry category-opportunities"FREE WORKSHOP ON APPLYING FOR DEVELOPING YOUR CREATIVE PRACTICE FUNDING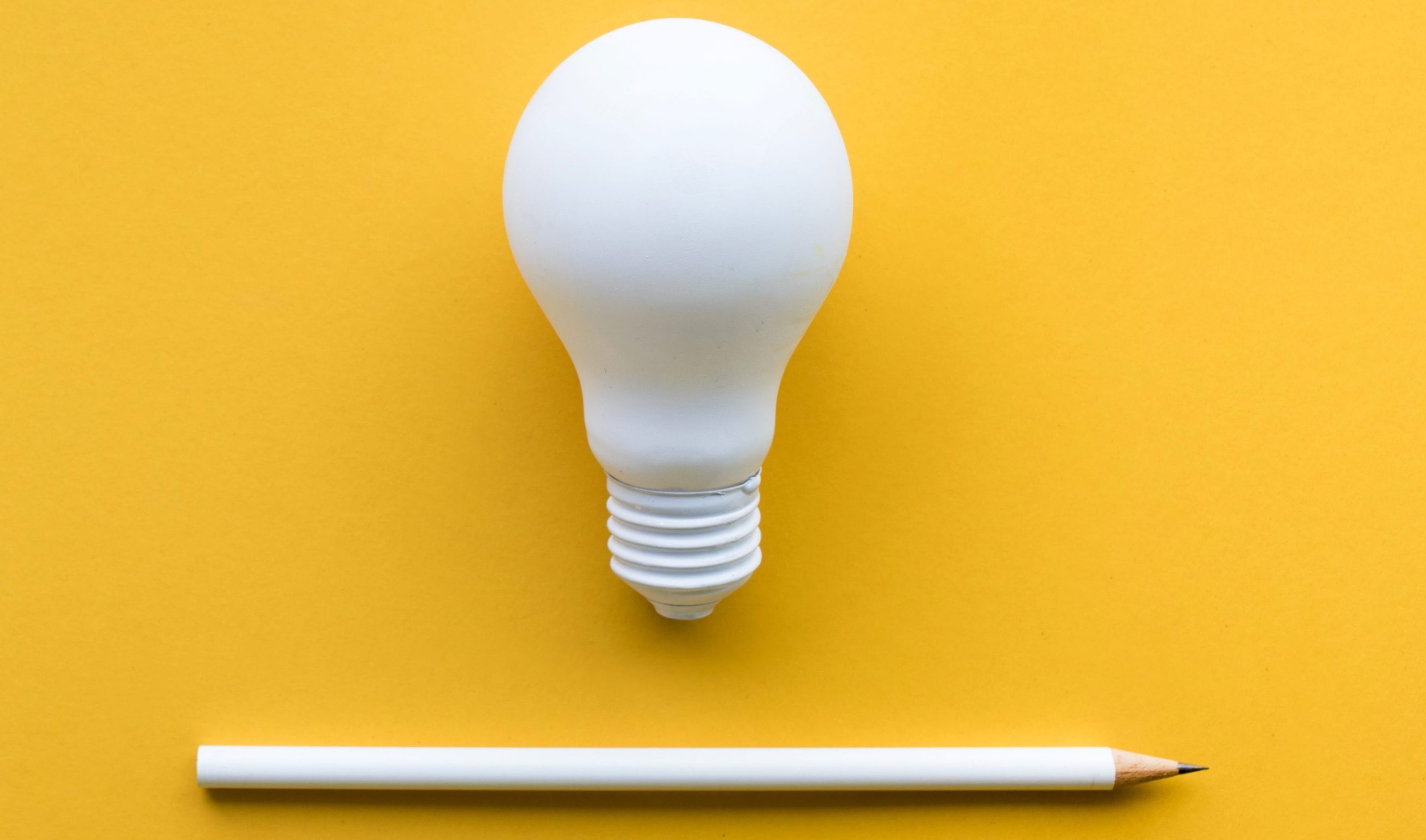 If you are not familiar with applying for grant funding, filling out an application form can be a daunting and baffling process. Ruth Harrison and Eva Lewin from Spread the Word will be running a free workshop on Tuesday 15 October at Spread the Word's offices for London based writers.

Arts Council England's Developing Your Creative Practice (DYCP) funding stream is for individual artists to apply for lottery funding to develop a new piece of creative work and a new way of working. You can apply for up to £10,000 towards activities such as mentoring, time to write, research, or professional development costs. Whatever it is you want to do, the project you have in mind must be about making a step-change in the kind of work you produce and involve you writing in a different literary form from your previous work.
Eva Lewin and Ruth Harrison will talk you through the different questions in the DYCP form to help you think about how you can respond to them. Once you have attended the workshop you can send your draft application to Spread the Word for feedback in more detail.   
Is this workshop right for you? 
This workshop is designed to support people who:
Are writers of any literary form including screenwriting, playwriting and graphic novels; 

Have a clear idea of what your proposed project is, what you want to achieve and how you are going to go about it;  

Be able to show how your project involves you working in a different literary form from your previous work; 

Have read through all the ACE guidance before you apply to take part in the workshop, so that you are reasonably sure that what you have in mind is suitable for DYCP funding. (If what you want to do involves engaging audiences or participants, then you should go for a Project Grant instead.)  
This workshop will:
Give you an insight into the purpose of the fund; 

Help you think through your project; 

Take you through all stages of the application process; 

Look at what will make a strong application; 

Provide opportunities for you ask questions about your own proposal. 
Places are limited and offered on a first come first served basis. However, because of the nature of the workshop we are only able to offer spaces to applicants whose ideas are suitable for this particular funding stream. We anticipate that demand will be high for this workshop so please only book yourself a place if you are committed to attending. This workshop is not open to artists working in other artistic forms outside of literature, including documentary film making.  
The workshop is FREE but places are limited. To book a place, please email aliya@spreadtheword.org.uk with a brief paragraph on your project idea and saying how it is different from your previous work; please put "DYCP Workshop" in the email subject line. 
Date: Tuesday October 15
Time: 6.30-8.30pm
Cost: FREE
Location:  Spread the Word's Room 9, The Albany, Douglas Way, SE8 4AG.  
Please contact us to discuss your access requirements: hello@spreadtheword.org.uk
About the workshop leaders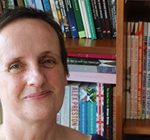 Ruth Harrison joined Spread the Word in 2015. Her working life has been in the field of the arts and particularly in literature. She has been Director of Apples and Snakes, a literature development officer and programme manager at The Reading Agency. She is passionate about not only widening people's engagement with writers and writing but also in developing writing talent. Widening participation and engagement alongside developing and building awareness of new voices has been core to her work.
Ruth has previously been a trustee of Little Green Pig – a charity working to inspire children and young people to get creative with writing, sits on the steering committee for The Literary Platform's Jerwood Fiction Uncovered Prize and is part of the team developing EmpathyLab – a start-up using words and stories to build young people's empathy skills.
At Spread the Word, Ruth is responsible for leading the company artistically and strategically and working with our highly skilled and dedicated team to make a difference to and for writers and their audiences in London.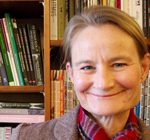 Eva Lewin is Writer Development Manager at Spread the Word where she leads on the one-to-one support for writers, through feedback surgeries and professional development coaching. Eva commissioned the Writing the Future research (published in 2015) into Black and Asian writers and publishers in the UK marketplace. She continues to work on the strategy to take forward the diversity agenda, including Spread the Word's consultancy on WriteNow with Penguin Random House.
Her twenty years' experience in the literature sector includes curating creative writing programmes, co-directing the Hackney literature festival, running writers' residencies and a shop-floor library at Ford's car factory in Dagenham. Eva is an RD1st accredited coach (ILM Level 7 equivalent).
Published 25 September 2019