class="post-10832 post type-post status-publish format-standard has-post-thumbnail hentry category-blogs"Women publishers
bringing back diversity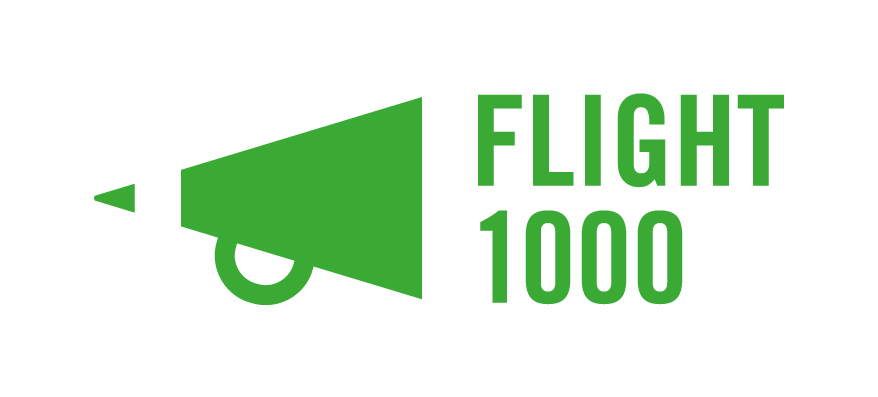 Flight 1000 Associate Henry Brefo has written a new blog piece on three women publishers who are changing the industry from the inside out, making sure that more diverse voices are given a platform onto which their stories can be shared.
The lack of diversity within the UK publishing industry has inspired several initiatives, with the aim to address barriers faced by writers from underrepresented and disadvantaged communities. Flight 1000 scheme by Spread the Word and Penguin Random House's Write Now are fine examples of such efforts to promote diversity within publishing. However, with the understanding that the marginalisation and exclusion of diverse voices within publishing will persist, provided that those from diverse communities are not part of the structures of decision making and production processes, three black women publishers have taken the UK by storm.
Bibi Bakare-Yusuf
In 2016, after 10 years of filling empty shelves in Lagos, Nigeria, with stimulating African fiction and non- fiction, Cassava Republic opened shop in London. Under the aegis of its dynamic founder, Bibi Bakare-Yusuf, Cassava Republic has produced some of the best African fiction which generations after today will still talk about. Abubakr Ibrahim's A Season of Crimson Blossoms, El Nathan's Born on a Tuesday, Olumide Popoola When We Speak of Nothing and others, have truly captured contemporary Africa, in its resplendent diversity and 'unexceptional' universality. As Bibi often reminds us, "whosoever controls the books shapes the narrative of Africa". It is to this herculean task that Cassava Republic pledges its mission to change the way we all think about African writing and Africa combine, wherever that Africa might be, whether in London or in Lagos. For Bibi, Africa is not only a physical place but a mental geography of profound imaginings.
Jacaranda Books is an independent publishing house that aims to create a platform for underrepresented voices from a wide cultural heritage, but with a particular focus on works related to Africa, Caribbean, and the Diaspora. It was foundered by Valerie Brandes in 2012. In a previous interview with Jacaranda featured on Afrikult, Valerie explains to me that though the 80's saw an explosion of radical black female writing, the growing absence and invisibility of black women writers and publishers within Britain at turn of the century, inspired her to add to the rich tradition of black female publishing in the UK. As such "jacaranda does not aim to invent or re-invent the wheel (so to speak), instead it hopes to honour and continue the tradition of black publishers who came before them, particularly renown figures such as Margaret Busby and Verna Wilkins". Jacaranda is bringing back diversity to publishing in the UK.
After a highly successful career as editor of Elle literary magazine and co-founder of Dialogue Scouts, a consulting company that looks for books to be adapted for film and television, Sharmaine Lovegrove joins Little Brown Book as publisher for the new stand- alone imprint called Dialogue Books. The imprint is dedicated to inclusivity in publishing. This includes people from black, Asian and minority ethnic (BAME) backgrounds, the LGBTQI+ community and those with disabilities.  Upon her appointment, Ms Lovegrove stated that "my aim is to uncover and publish a variety of fresh, distinctive and diverse voices across all genres for an inclusive and wide-ranging readership".
With such boldness, foresight and perspicacity, these women are set to foreground under-represented voices, often ignored by the mainstream and render the consciously invisible, visible.
#publishinggamechangers
class="post-10780 post type-post status-publish format-standard has-post-thumbnail hentry category-news"The London Writers Awards –
Coming in 2018

In 2018, Spread the Word will be launching a major new initiative – the London Writers Awards.
Our 2015 Writing the Future Report showed that emerging writers from diverse backgrounds face multiple barriers to artistic progression and to being published. To achieve the aspiration of many writers to be agented, published or to have work performed, one of the key parts of development for writers is the need for sustained professional input and quality feedback.
The London Writers Awards, an annual development programme, responds to this need, with the overt objective of increasing the number of talented diverse writers being taken up by agents and publishers.
Who are the London Writers Awards aimed at?
Emerging unpublished London writers aged over 18 with a focus on writers who are currently underrepresented in publishing; BAME, low income, LGBTQ+ and disabled writers, who are writing in one of the Award's five categories:
* literary fiction (including short stories);
* commercial fiction (e.g. romance, crime, science fiction);
* writing for stage and broadcast media;
* YA/children's and
* poetry.
What will the London Writers Awards do?
Each year the London Writers Awards will deliver an intensive 10-month development programme of critical writing groups, masterclasses, 1-2-1 professional development coaching sessions and Writer Labs alongside networking opportunities with professional writers and the publishing industry.
30 emerging London-based writers will be selected via open application each year. The development programme is free for the selected writers and bursaries will be available for low-income and/ or disabled writers.
Why London writers? 
Spread the Word is London's writer development agency, helping London's writers make their mark on the page, the screen and in the world. Spread the Word is part of a network of writer development organisations across England and the UK, who all have different writer development opportunities. Their information is on our FAQs.
How can you be involved?
If you are a publisher, agent or professional writer and interested in finding out more and potentially becoming a supporter or partner to the Awards, please contact: Ruth Harrison, Director at Spread the Word.
If you are a London based emerging writer, please join our mailing list for updates about the London Writers Awards, including when we will be open for applications.
class="post-10776 post type-post status-publish format-standard has-post-thumbnail hentry category-news"London Short Story Prize 2017
Longlist

Spread the Word is pleased to announce the titles for the longlist for the London Short Story Prize. We'd like to thank all 433 London-based writers who entered the Prize this year, which is judged by writers Joe Dunthorne, Leone Ross and agent Emma Paterson.
As the judges are now deliberating the longlist, the writers will remain anonymous until the announcement of the results on Wednesday 6 December.
We have nine stories which are, alphabetically: 
DEAD YARD
FAMILY OF FOUR
HAPPY GATE
KITCHEN SINK MUTINIES
NATURAL MEAT 
T-T-TELEVISION
TECHNIQUES OF NATURALISATION 
THE MOON WE DROWN IN 
THE VISITOR 
The winner of the London Short Story Prize 2017 will receive £1000, publication in Open Pen Magazine and will appear in the London Short Story Prize anthology produced by Kingston University Press in partnership with Spread the Word. The shortlisted and highly commended stories will also appear in the anthology, with all anthologised writers receiving payment for their stories.
Please note that three of the stories originally on the longlist have been withdrawn by their authors due to changes since submission in their eligibility in accordance with the rules. 
class="post-10712 post type-post status-publish format-standard has-post-thumbnail hentry category-blogs category-network-knowledge"AN OPEN LETTER FROM OUR
ASSOCIATE WRITER JARRED MCGINNIS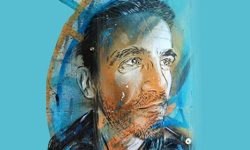 "To My Mentee:
I haven't been told who I will be working with yet. But this is an open letter to that person.
It's hard for me to be cynical these days. Funny that, because 2017 is another great year, the best year, the best, for eyes to roll like slot machine drums. It very well might have to do with the surfeit of Oxytocin running through my veins. While 2016 was murdering rock stars and hopes, my first daughter was born. This year my second daughter was born – yes yes I'll leave my poor wife alone. With a tiny flat full of giggling randomness and diapers, there is little time to notice the petty outrages that has replaced actual news and online discourse.
It may be because my wife and I were told we wouldn't have any children, never mind two in short succession. So, when our daughters were born I eagerly removed myself from the world and made damn sure I savoured their existences. I wanted nothing in my head when I had that warm, tiny, snoring immensity of a newborn on my chest.
These eighteen or so months, high on Oxytocin and not really writing gave me a moment of pause. It made me realise that cynicism is a coward's trade. It is an insincere reaction to an insincere world. It is a way of blaming others for failures and mistakes. It is ultimately a distraction from what sustains me and my creativity. Worse of all, cynicism discounts all the people who have been kind or helpful. There have been so many wonderful people I have met because of writing. Spread the Word is a good example. They are generous souls, every one of them, and better read than most writers. You can count on them. Don't be afraid to ask them for help.
Being involved in PLATFORM is my chance to be kind and helpful. I hope most of all I can be of direct use in realising your project. I see my role as a mentor as someone to whom you can ramble out half-formed ideas and who can be there to help refine the final product. More generally, I want to clear your head of the negative and cynical thoughts that inevitably creep in. These are the death of any creative project. At the very least I want to give back to the countless people who have given me support in innumerable ways by passing on a bit of 'be kind and be useful'."
class="post-10702 post type-post status-publish format-standard has-post-thumbnail hentry category-news category-news-opportunities"Announcing the PLATFORM writers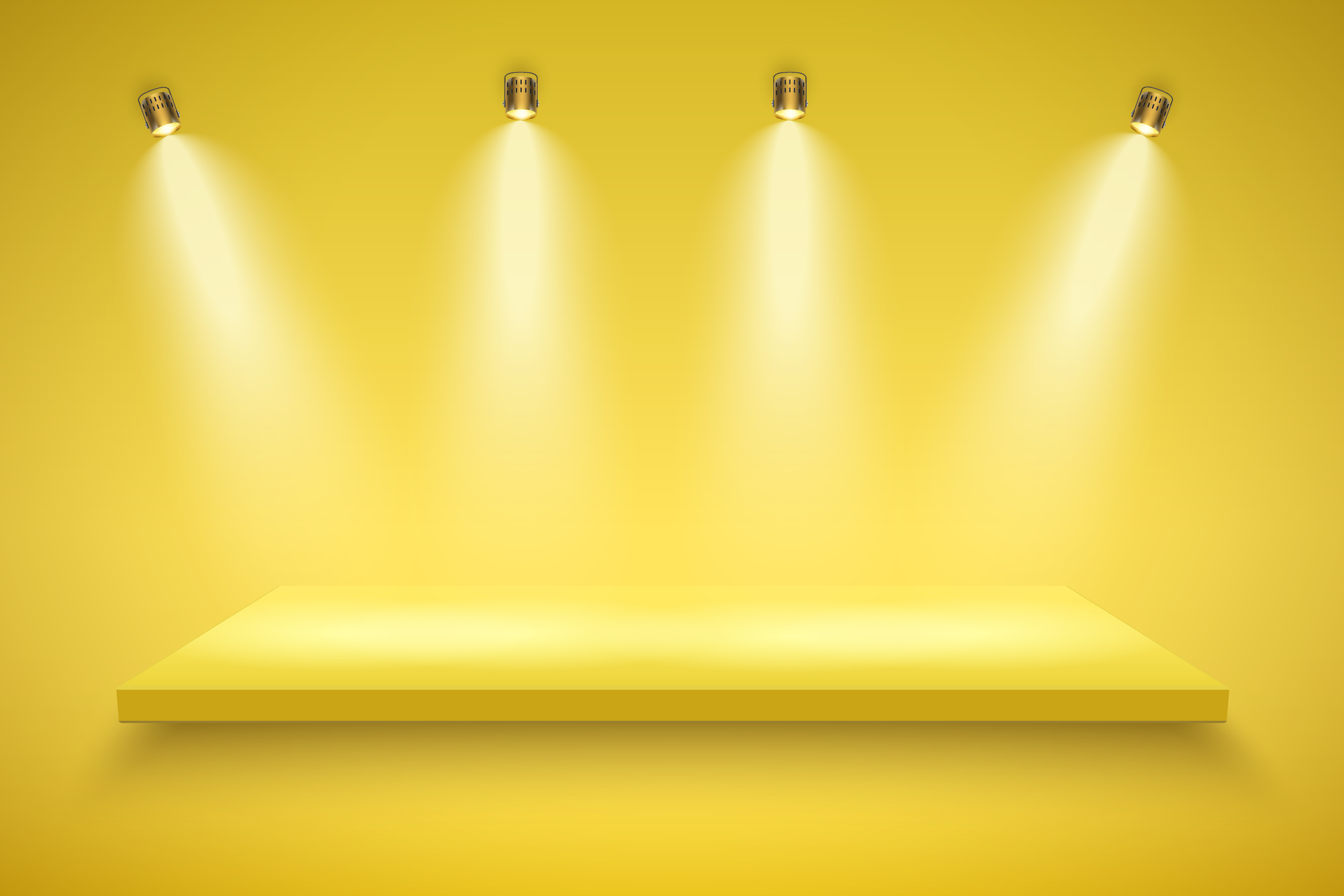 In September 2017 applications were opened for PLATFORM – our new support and development opportunity for emerging writers. We're delighted to announce that we have offered seven London-based writers a place on the scheme – Ed Cottrell, Vanessa Stephen, Belinda Zhawi, Anna James, Ollie Charles, Han Smith and Jessica Oghenegweke – congratulations writers!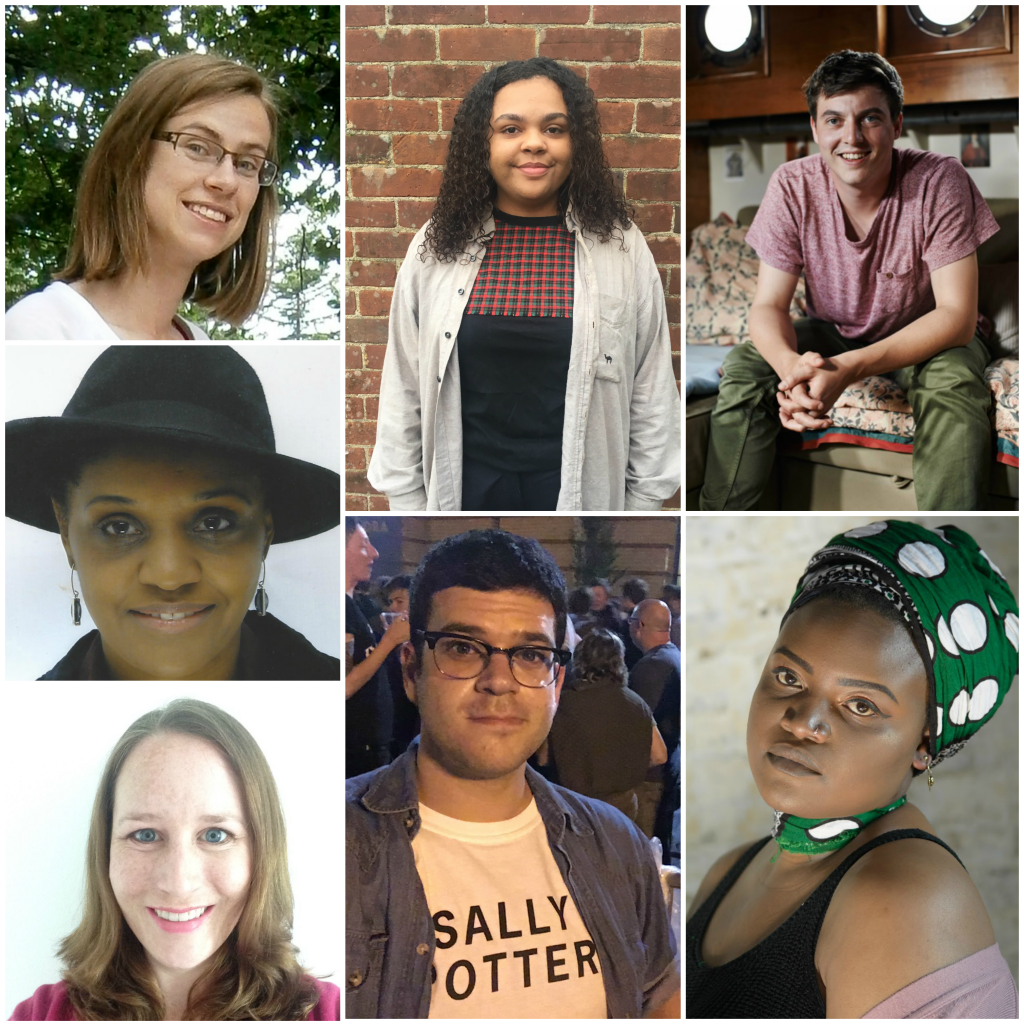 Read all about our final seven below:
Belinda Zhawi is a Zimbabwean born writer, educator. She's co-founder and host of the bi-monthly poetry social, BORN::FREE. Belinda was the 2016/17 Institute of Contemporary Arts Associate Poet. She's currently based in London, working on her debut pamphlet. Belinda says, 'I am glad to have the opportunity to work on a collaborative project. It feels good to have a vision and receive support in realising it. I look forward to seeing how the program will shape and benefit my project."
Jessica Oghenegweke is  20 years old and lives in East London. She has always enjoyed reading, writing and being immersed in Literature and likes writing about her own identity, the journey of others through her writing and hopes to have her writing published one day. Jessica says 'I really am so excited and grateful to be a part of PLATFORM. As an emerging writer this opportunity is much more than I could have wished for. Not only do I get to pick the brains of a great writer and develop my work through professional help, but I also get the chance to share it with an audience I wouldn't have had without PLATFORM – I'm very thankful!'
Ed Cottrell's work has appeared in Neon Magazine, Brittle Star and Mechanics' Institute Review Online. He was a winner of Writers' Centre Norwich's Escalator/Inspires programme in 2014, and in 2015 spent two months writing at Toji Cultural Foundation in South Korea. He studied English Literature at the University of Warwick, and currently lives in London and works for Modern Poetry in Translation. Ed says 'Being selected for PLATFORM is a huge encouragement – I'm honoured to have been picked. Over the course of the project I'll be working on a set of stories that are linked via unusual ways (for example: image and repetition, sound and echo).  I'm very excited by the opportunity to work on this in a focused way with the mentoring support of Jarred McGinnis.' 
Anna James is a London-based writer and educator working with children and young people in the charity and heritage sectors. She has recently completed a PhD in Creative and Critical Writing at UEA, where she researched and wrote historical fiction. She is now experimenting with a more poetic mode of storytelling to develop this work into a verse novel. Anna says 'I am absolutely thrilled to be part of the PLATFORM scheme, since it will help me to change direction as a writer and to take greater risks with form. I am very much looking forward to working with my mentor, Laila Sumpton and I am excited about developing a poetic narrative to bring to life the history of London during and after the Great Fire.' 
In Ollie Charles's day-to-day life he works as a publicity manager in the independent film distribution sector and has been able to work on some amazing film campaigns, which has led him to exciting places and funny situations. He is inspired by the work of Jack Thorne, Bret Easton Ellis, Tennessee Williams, Alan Bennett, David Hare, Patrick Marber, Alan Hollinghurst and Michael Cunningham. There are a variety of writing interests that he has including stories that explore gender, sexuality, identity and the cult of celebrity. He says '"I am so excited to be part of the PLATFORM scheme, working closely with my mentor and Spread The Word across my project. This is going to be an invaluable opportunity to work closely with other writers and a first step on a journey that really could take me anywhere. Thank you!"
Han Smith writes because reading is what gives her hope, comfort, understanding, challenges and motivation – and she would like to be able to have a similar effect on other people.  Islands, water, bodies and distance are some of the things she tries to write about, and ungendered language, second-person perspective and memory-based structures are some of the writing techniques that she enjoys experimenting with. Han says, 'I'm really excited to be taking part in PLATFORM. This is an excellent opportunity to work with a more experienced writer and receive feedback on the project I want to develop. I am particularly looking forward to discussing how explicit to be when writing and what to hold back and leave implicit.'
Vanessa Stephen has been writing poetry and short stories since the age of 7.  Recently she has started to write a novel, but only within the last few years made a decisive commitment to get her work published. She says that being part of PLATFORM 'tickles my heart and has given me a real confidence boost having an accomplished mentor to develop my writing project. Also knowing that I will be able to showcase my creative offering in March 2018- I can't wait!'
Each writer will be offered three mentoring sessions over three months and receive a micro-bursary of £500 to help develop their idea. They will also be given a free place at the Writer Development Lab and the opportunity to present their developed piece of work at the PLATFORM Showcase at the end of the scheme. The mentoring sessions will be led by Spread the Word's Associate Writers – Simon Mole, Ruby Cowling, Sabo Kpade, Nick Field, Jarred McGinnis, Laila Sumpton and Jasmine Ann Cooray. In our first PLATFORM-themed blog post, the ever-creative Jarred McGinnis has penned an open letter to his mentee… read it here. And keep an eye on our newsfeed for updates on the project!
#PLATFORM
This project has been made possible thanks to the generous support of Cockayne – Grants for the Arts and The London Community Foundation.
Image of Belinda Zhawi © Theo Ndlovu. 
class="post-10607 post type-post status-publish format-standard has-post-thumbnail hentry category-opportunities"How to enter
the Life Writing Prize 2018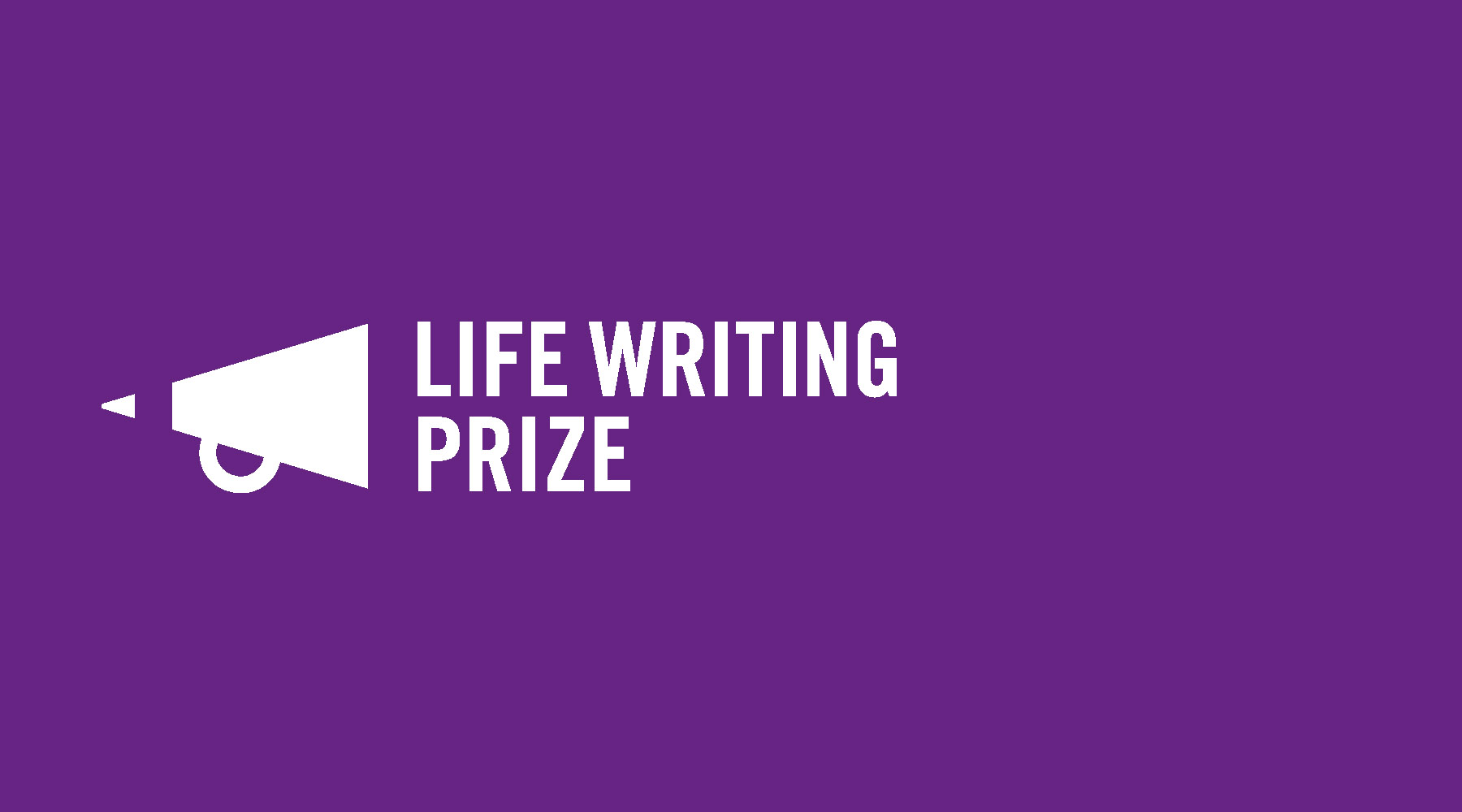 Hello! We hope you are considering entering the Life Writing Prize 2018. This page contains information you need to know about entering the Life Writing Prize 2018. We also have some FAQs that might be helpful. 
What is the Life Writing Prize? 
The Life Writing Prize was established by Spread the Word in association with Goldsmiths Writers Centre to support emerging writers to develop and achieve recognition for their life writing. It was recognised that there are fewer opportunities for emerging life writers than there are in forms such as fiction and poetry. The Prize rewards the winner with £1500, an Arvon course, two years' membership to the Royal Society of Literature, a development meeting with literary agent Robert Caskie and a development meeting with an editor at Unbound. Two highly commended writers receive £500, a writing mentor, a development meeting with agent Robert Caskie and a development meeting with an editor at Unbound.
Life Writing is defined as 'intended to be true', i.e. not fiction, and is based on a significant portion from the author's own personal experience. Traditional biographies where the piece is only about the experience of someone else are excluded. Pieces where a writer weaves a significant amount of their own experience in with someone else's life, or a concept, are welcome.
2. Who can enter? 
Emerging writers aged 18 and over, based in the UK who:
Have not previously had a full-length literary work  published in print,  broadcast or performed. We define a full length work:

A complete work of fiction or non-fiction of over 30,000 words
Ten or more short stories either in a collection or published individually
A professionally produced theatre script or screenplay, or radio play
Twenty or more poems either in a collection or published individually
For the purposes of the Prize, self-published authors of any of the definitions above are welcome to enter (as long as the piece you are entering is totally unpublished, including self-published). For more elaboration, please see the FAQs.
3. What can I enter?
If you are eligible for the Prize, you can enter one piece of unpublished life writing (by unpublished we mean writing that has not been published by a publication OR self-published – it must not have been read or viewed publicly, even on a small blog) which is either the beginning extract of a longer piece of work or a self-contained piece of life writing of no more than 5000 words.
4. How do I enter online? 
Firstly, make sure you have read and understood the Life Writing Prize 2018 Rules. Once you've had a read through, entries for the Life Writing Prize 2018 are being accepted via Submittable in the Life Writing Prize 2018 category. Click on the Click here to Submit button below which will take you through to the entry form.
NB. Please make sure the file containing your work does not have your name on anywhere; do not worry that we won't know it's by you, we will if you complete the form correctly.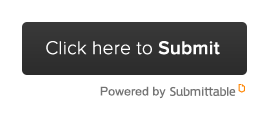 5. Can I enter by post? 
Yes you can. Firstly, make sure you have read and understood the Life Writing Prize 2018 Rules. Once you've done that, please download and complete an entry form and post your work to: Life Writing Prize, Spread the Word, The Albany, Douglas Way, London, SE8 4AG by the Prize closing date of Friday 9 February 2018 at 5pm.
Please make sure the work you submit does not have your name on anywhere; don't worry that we won't know it's by you, we will if you complete the form correctly.
Life Writing Prize 2018 Postal entry form
6. I have some questions. What do I do? 
Firstly, please make sure you've read the Life Writing Prize 2018 Rules and the FAQs. We receive a high level of interest in the Life Writing Prize, and have put these documents together to hopefully answer a lot of the FAQs we receive. If you have read the Rules and FAQs and you still have questions, you can email us on hello@spreadtheword.org.uk but please make sure that you have read these first.