class="post-20183 post type-post status-publish format-standard has-post-thumbnail hentry category-news category-news-opportunities"Spread the Word at
London Literature Festival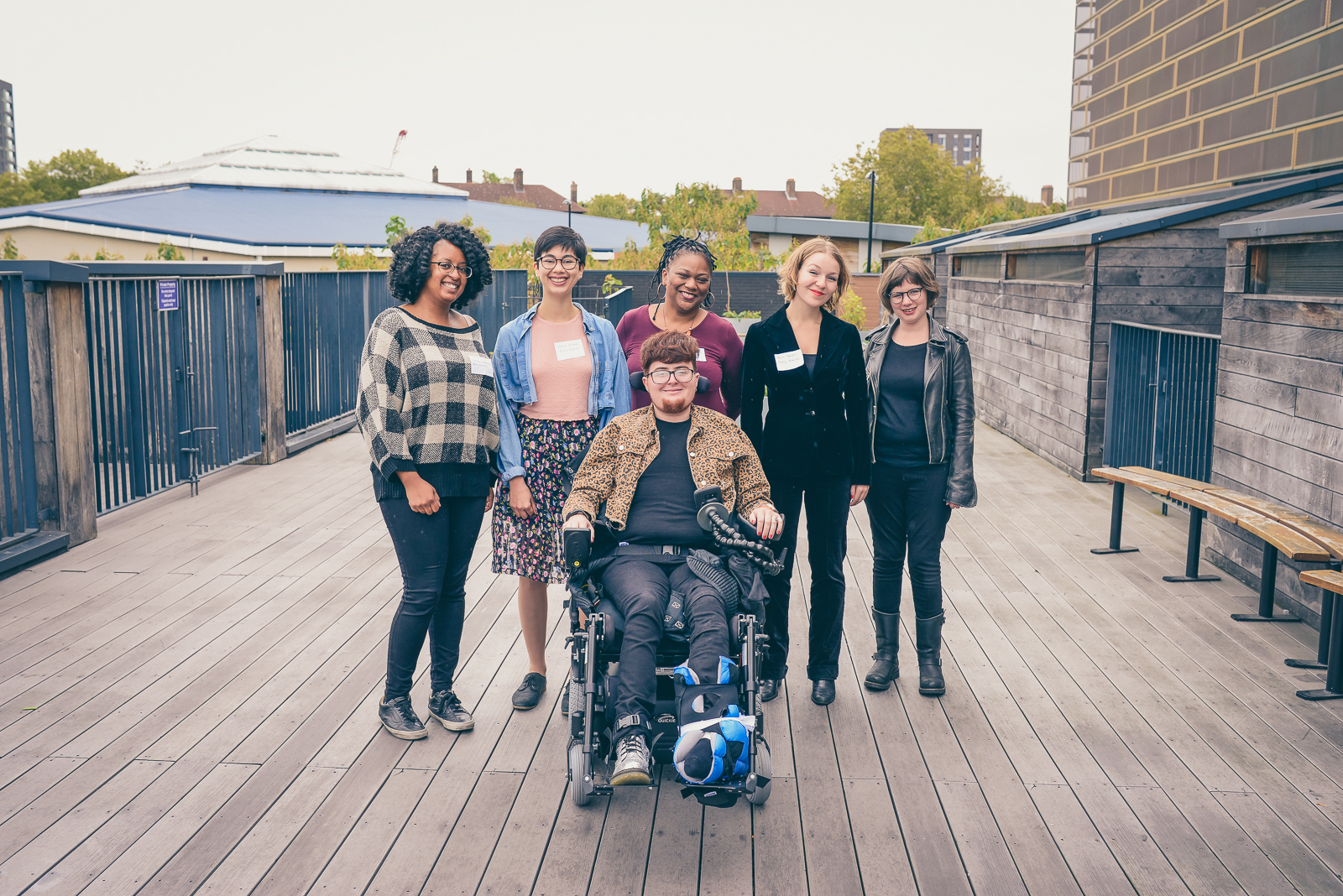 Spread the Word is pleased to be part of this year's London Literature Festival at Southbank Centre, which runs 17 – 27 October 2019. The London Literature Festival brings new resonance to timeless narratives, returning for its 13th year with an exploration of fairy tales for our times with today's leading writers, thinkers and cultural observers.
The programme of events is diverse and eclectic, and Spread the Word is pleased to be part of two special events during the celebration of worldwide literature:
Spread the Word: London Writers Awards Showcase, Tuesday 22 October, 7pm, Royal Festival Hall Blue Room, £8

Hear new poetry from the six winners of the London Writers Awards: Annie Hayter, Helen Bowell, Jamie Hale, Jemilea Wisdom-Baako, Lily Paine and Merrie Joy Williams.
From Hong Kong to the English countryside, through interrogations of the womb as a living archive, to the self-preserving act of finding hope in the darkest of spaces, arriving as visions between myths of past and present, these poets reflect the diversity and richness of poetry in London today.
The London Writers Awards is writer development agency Spread the Word's annual development programme for talented London writers.
For tickets and more info: southbankcentre.co.uk/whats-on/138212-spread-word-london-writers-awards-showcase-2019
London Literature Festival Writers Day, Saturday 26 October, Queen Elizabeth Hall Foyer, FREE

Hosted in partnership with Creative Future, London Literature Festival Writers' Day plays host to a succession of 15 minute presentations and talks from artists, publishers and literary organisations, including Spread the Word. Whether you are just starting out as a writer, or have been writing for years, this series of free talks is the perfect opportunity to gain inside insight from literary professionals and discover hints, tips and initiatives that can help advance your writing career.
The event also sees a special literary fair takeover the Queen Elizabeth Hall Foyer, with leading literary organisations and publishers exhibiting their work and practice.
For tickets and more info: southbankcentre.co.uk/whats-on/138270-london-literature-festival-writers%E2%80%99-day-2019-2019
---
You can see the full lineup for the London Literature Festival at: southbankcentre.co.uk/whats-on/festivals-series/london-literature-festival
Published 12 August 2019
class="post-20096 post type-post status-publish format-standard has-post-thumbnail hentry category-news-2 category-news-opportunities"Young People's Laureate for London
Theresa Lola features in British Vogue
guest edited by the Duchess of Sussex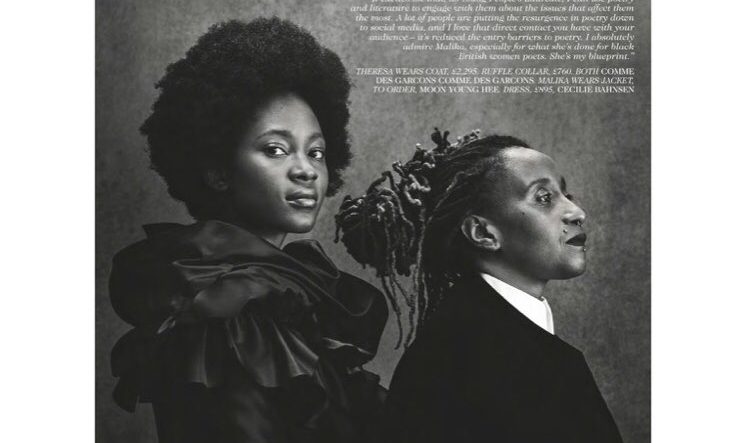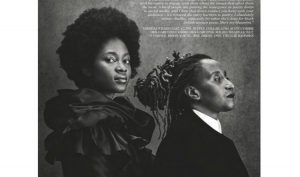 Spread the Word is thrilled that Theresa Lola, the Young People's Laureate for London, was chosen to feature in the September 2019 issue of British Vogue, entitled Forces for Change, by the issue's guest editor, Her Royal Highness the Duchess of Sussex.
Theresa features alongside friend of Spread the Word, poet and artist Malika Booker, in a section called 'Leaders and Proteges' (page 297).
In her guest editor's letter, the Duchess states 'more than anything, this issue is about the power of the collective. In identifying our personal strengths, it is anchored in the knowledge that we are even stronger together.'
We'd like to send our congratulations to Theresa and Malika for featuring in this change-making edition of the magazine.
---
Spread the Word's Young People's Laureate for London Theresa Lola gives London's young people a voice through poetry. You can read more about Theresa and her role here, or get involved in her summer 2019 campaign, #MyMentalHealthJourney here.
class="post-20099 post type-post status-publish format-standard has-post-thumbnail hentry category-interview category-network-knowledge tag-comic-story tag-entrepreneur tag-gamepad tag-london-writers-network tag-manga tag-mayamada tag-nigel-twumasi tag-workshops"An interview with creative entrepreneur: Nigel Twumasi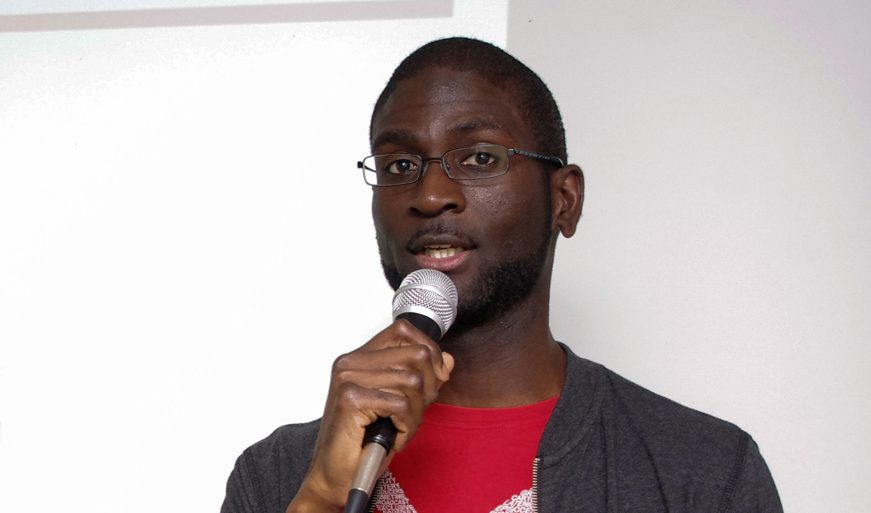 Our London Writers Network series offers aspiring writers the resources and knowledge they need to develop their writing craft and career. On 12 September we'll be meeting four brilliant creative entrepreneurs for an evening of talks and discussion. Ahead of this, Spread the Word's Aliya Gulamani interviewed Nigel Twumasi, who will be speaking at the event.
Nigel is the co-founder of mayamada – a creative manga brand, creator of GamePad!, workshop leader and a committed advocate to creative learning. We asked him about his professional journey, his pitfalls and successes as an entrepreneur and what tips he has for aspiring creatives…
Aliya: Hello Nigel, thanks so much for chatting with us. I just found out that you started life as an engineer! Engineer to entrepreneur – how did that transition come about?
Nigel: So I went to Brunel University where I studied Computer Systems Engineering, then worked as a software engineer for 4 years after graduation. During this time I had been writing a little as a hobby, but always had some interest in comics, cartoons and creating stories from when I used to draw as a kid.
While at work, myself and a group of friends talked about starting a brand to sell Japanese inspired t-shirts…but we were engineering and computer science graduates who had no idea what we were doing, and it really showed!
After legally starting a business (i.e. filing with Companies House) all that initial enthusiasm was slapped down by the reality of no plan, no brand, and really bad designs.
Things fell apart after 18 months or so (they never really got started to be fair), and from the initial group of five, three dropped out and it was left to myself and my co-founder Lao to completely rebrand. That's when we came up with the idea of mayamada as a manga brand and a universe of characters we would write comic stories about.
Soon after things got started I was at a point in my job where I didn't feel I cared enough to want to get any better. I was coasting, which isn't a good place to be. I decided that rather than split my efforts I leave my job while I could and focus on building this creative brand.
Aliya: Your first manga (in collaboration with Lao Karunwi) – Samurai Chef was launched via crowdfunding and help from the charity, Prince's Trust, which is incredible. Can you tell me a bit more about that and the impact it has had on your career development?
Nigel: The Prince's Trust had a big impact on my development as an entrepreneur. I had already co-founded the brand with Lao before joining their Enterprise programme, but coming from an engineering background meant that I wasn't fully equipped for starting a business.
So learning the basics of marketing, bookkeeping and receiving loan support from the organisation, as well as general business knowledge, has really helped shaped my thinking for the better. They've also provided me with a network of people I have collaborated with in some way still to this day.
After getting into the Prince's Trust, we started work on the complete edition of Samurai Chef through Kickstarter. We had already produced the first volume through Indiegogo, so had some previous support. But this was a bigger campaign and one that actually failed the first time around. So we were really grateful we could re-launch and succeed the second time around with that one!
Aliya: Soon after this, you co-launched mayamada – a creative manga brand and a utopia of sorts for manga fans. How have you built up your business over the years and enabled its continued sustainability?
Nigel: We funded the business out of our own pockets in the early days before the Prince's Trust. We didn't know much about the business support available through loans and grants, we just wanted to build this brand so got started the only way we knew.
It wasn't until the Prince's Trust and getting that initial loan that we really started to get things building. We had also approached crowdfunding through Indiegogo and now Kickstarter. These two avenues allowed us to create our first manga titles as well as invest in products and marketing ourselves through exhibiting at conventions.
From there it's been a combination of product sales, loans, grants…anything we can get really! We've added revenue opportunities through our GamePad! event and our workshop programme that have helped us towards building sustainability as well as a long term community of fans who continue to support our brand.
Aliya: As well as mayamada and GamePad!, you also deliver regular workshops and talks across the country, on creativity and creating comic books. How do you manage what appears to be such a busy schedule?
Nigel: At times, not very well! In the past 18 months especially, I've learned the hard way that I can't do everything myself and need a team to achieve the things I've set out to do as a brand. So I'm working on delegation and bringing people into the team who can contribute to our goals and help that individual develop too.
So for example, there is a team of around 20 odd people who deliver our GamePad events. My job is to set out the vision and plan for them to succeed and enjoy themselves as that then reflects on the event positively. I'm working on applying that to other areas of the business so we can grow, and I can keep my relative sanity!
Aliya: Whilst developing as an entrepreneur what pitfalls did you come across and how have you overcome them?
Nigel: There are so many that I'll just have to take a selection…when we started we really, really overestimated how much we could do in a given amount of time and budget! Sometimes your imagination gets the better of you (or so I've been told) but I've learned to start small and build. It's more about continued progress than expecting everything to happen right now.
We learned that for the first time when our first Kickstarter failed, and it was a valuable lesson. It also taught us to not take failure as a permanent state. This is something that can be hard to take but we've learned to continue making progress on our plans despite set back.
I also ran into the pitfall of not being able to delegate properly, still working my way out of that one! But if you don't you'll eventually get to a point where you do get overwhelmed. So if you want to do more you will need other people on the journey with you.
And lastly, the pitfall of either not being able to say no, or giving unconditional yeses. Not every opportunity is a worthwhile one, so being able to turn down those that don't get you closer to your goal is another valuable lesson.
Aliya: On top of everything else that you do, you're also a member of the '56 Black Men' to challenge stereotypes, which I believe, started when you went to London Comic Con and found that you were one of the only black comic creators there?
Nigel: 56 Black Men is a great campaign that I'm grateful to be a part of. It was started by Cephas Williams who I've known for a few years prior…I think we actually met at a Prince's Trust networking event!
He knew about the work I do with mayamada and before he launched the campaign I had told him about my experience at places like Comic Con and the lack of diversity in the independent creators on show…to this day I get very surprised looks when I tell visitors to our stall that I'm the creator of the brand, and not just some guy helping out.
When Cephas asked me to take part in the campaign I was happy to accept the offer. It's been great to see the impact it's having and the places he and his team have been able to take it.
Aliya: And finally, we're looking forward to speaking more on 12 September, but ahead of the event, can you share a few tips for aspiring creative entrepreneurs who want to launch their own projects please?
Nigel: The first one is a bit of a cliche, but it's to just get started. Nothing will happen if you don't take the first step. There have been many occasions where I've met people who have more writing experience than I have, but haven't started making a book for whatever reason.
So I like to stress that I had zero formal writing experience but am building a business based on the books I write. If I can do it so can you. It's really easy to make excuses as to why you can't do something, but at some point you have to make a move and get started on the journey.
Another tip is to have some an end goal or vision in mind early on. How you get there will change, but having something to pull you through the many challenges is so essential because it can often feel like the reasons to quit outweigh the reasons to keep going. That goal will be able to motivate you and others you need to support you, so make sure it's clear in your mind.
Linked to that is having strong self-belief. When you start as an entrepreneur you're building something only you can see, at least in the early stages. So don't always expect other people to see the value in what you do, especially when it's not making much money at the start! I'm still growing but have found that the more I do the more others start to take notice and want to support and it all comes from that initial belief.
London Writers Network: Meet the Creative Entrepreneurs will be on Thursday 12 September at Idea Store, Whitechapel. This event is free to members of the London Writers Network and £4.80 / £6.00 for non-members. Find out more and book your ticket here.
Published 6 August
class="post-20086 post type-post status-publish format-standard has-post-thumbnail hentry category-news-opportunities category-opportunities"Spread the Word to partner with THRIVE Hachette for 'Ask The Non-Fiction Editors'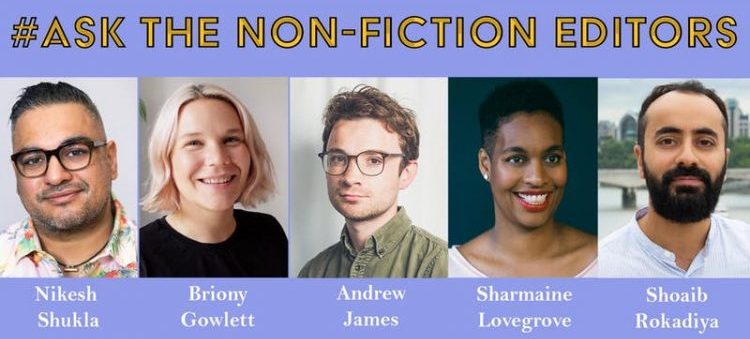 Spread the Word is collaborating with THRIVE Hachette for a special event, Ask The Non-Fiction Editors on Tuesday 27 August, 6.30 – 8.45 at Hachette UK, EC4Y 0DZ. 
The evening is aimed at aspiring writers from under-represented backgrounds who are interested in learning more about the Non-Fiction book submission process. Nikesh Shukla will be in conversation with four leading Hachette Non-Fiction editors – Briony Gowlett, Andrew James, Sharmaine Lovegrove and Shoaib Rokadiya on our stunning Hachette rooftop.
Topics that will be covered in panel discussion and Q&A to include:
An overview of the Non-Fiction editor's role and how they work with writers

The type of books the editors are looking to acquire at the moment

How editors and writers work together throughout the book process from acquisition to publication
There will be the opportunity to ask questions and network over drinks and nibbles.
The event is FREE but there's a £5 deposit requested to secure a place that will be refunded to attendees on the night.
For more information about the evening, including how to book a ticket, please visit: eventbrite.co.uk/e/ask-the-non-fiction-editors-with-thrive-hachette-and-spread-the-word-tickets-66350691705
class="post-20047 post type-post status-publish format-standard has-post-thumbnail hentry category-blogs category-network-knowledge"Young People's Laureate for London Theresa Lola Blog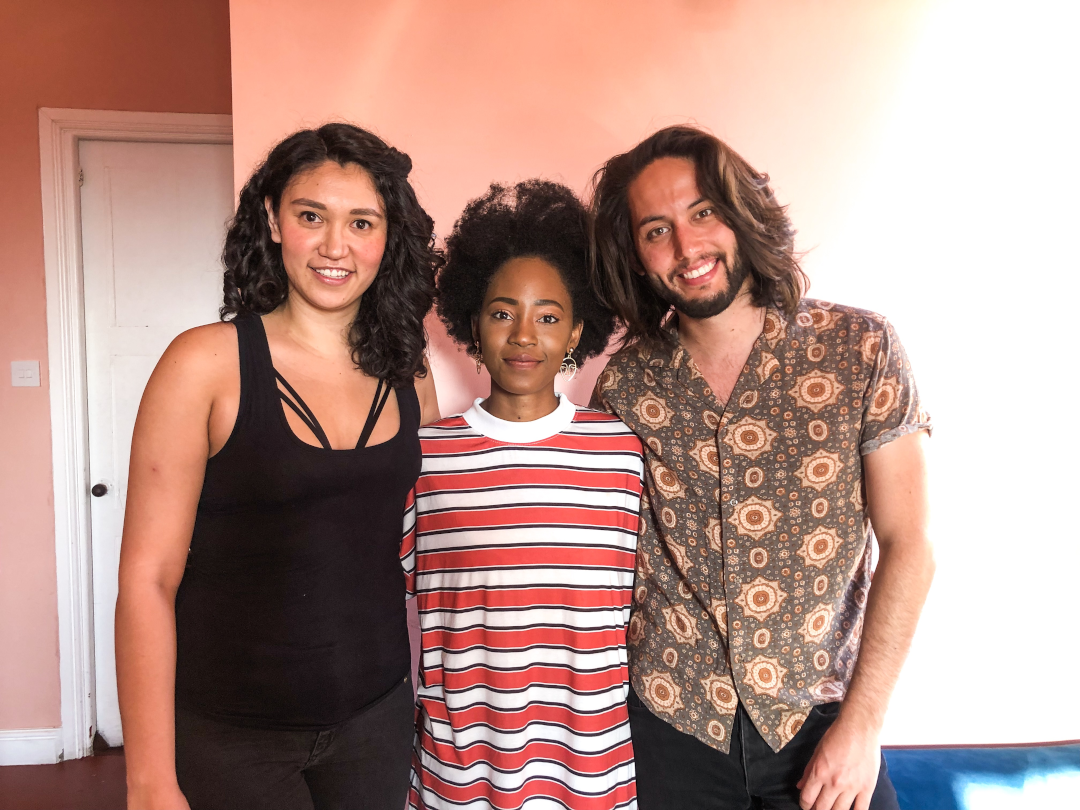 What a month July has been; the joy has been elevated by the sun. My July was focused on schools and preparation for the mental health campaign. The first school was James Hatcham School, where I ran a poetry workshop for the Year 6's. Another workshop I facilitated was at Raynes Park High School as part of the MyRaynes Park Festival in South West London. The festival is supported by Salvation Army and the theme of the poetry workshop was 'Refugees Welcome'. The poems opened a dialogue about kindness, empathy and acceptance.
I have also been able to see some poets perform live. I attended the Moon Festival in Greenwich, the event included moon themed poems read by Young Poets Network in response to writing challenges judged by poets Kit Fan and Nii Parkes. I was blown away by the poems, you can read the poem by winner of the Young Poets Network moon challenge Fathima Zahra here. I also got to see Sarah Kay and Phil Kaye perform live in Hackney, surprisingly their first London show. I had the memorable opportunity of opening for them. Jake Wild Hall and Amy Acre had their book launch for 'Blank' and 'and they are covered in gold light'. Both books are published by Bad Betty Press, which they both founded. Bad Betty Press is the publisher of the mental health themed anthology 'The Dizziness of Freedom'.
'The Dizziness of Freedom' is one of the books I've been reading this month, it includes poems from Rachel Long, and Joelle Taylor and more. Another poetry collection I've read is 'Ways of Coping' by emerging poet Ollie O'Neill, a powerful debut published by Outspoken Press. The collection explores what it means to be a woman living with a Borderline Personality disorder.
I ended the month with a poetry workshop for the Young Activists from Young Minds, the UK's leading charity for young people's mental health. Thrilled to share the campaign launching in August is called #MyMentalHealthJourney. The campaign encourages everyone to write and share poems in celebration of their journey in hopes it will inspire and encourage others.
Spread the Word have been dedicated and very supportive in putting this campaign together, and I can't wait to see and read the poems. The campaign is in partnership with Spread The Word, Bureau and Young Minds, and will run till September.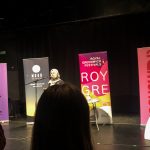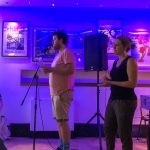 ---
You can check out more information about Theresa's #MyMentalHealthJourney campaign here: spreadtheword.org.uk/projects/mymentalhealthjourney/
class="post-20038 post type-post status-publish format-standard has-post-thumbnail hentry category-blogs category-network-knowledge"SAM PETHERBRIDGE ON SOUTH SPEAK:
A NEW VISUAL ART AND POETRY INITIATIVE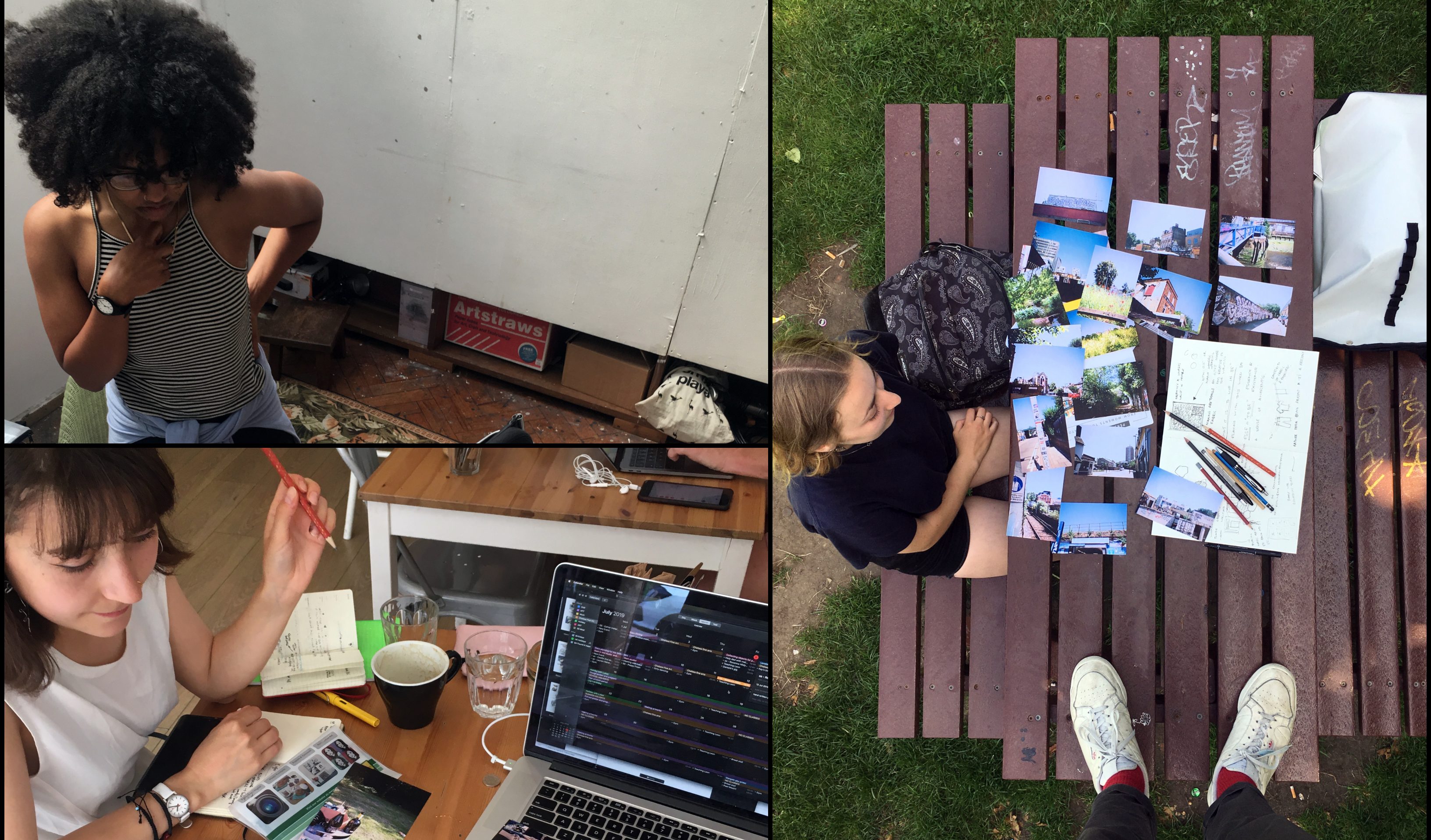 On the 20 August, a group of cutting edge poets will bring new aesthetic visions of South London to Deptford's APT Gallery. This is the culmination of South Speak, a programme by artist Sam Petherbridge that encourages poets to experiment with publishing their work as visual art. Ahead of their exhibition, Sam wrote about setting up this programme, the inspiration behind it and why you should go and see it…
Seven poets were chosen by open call to write about South London, in whichever way they found interesting. This act of mapping the diverse narratives in this bustling place takes us in all sorts of directions. Sometimes we celebrate and beautify, sometimes we criticise and mourn. But always we discover touchstones that unify and give us some sense of belonging in this dizzyingly quick world. Some of the poets exhibited are lifelong residents, some are just passing through, and all are keen to tell these stories in new ways.
Written poetry so often keeps to its austere world of white pages and little black marks. Why are our poems not colourful, kaleidoscopic depictions of the world they describe? On the stage, the modern spoken word movement has challenged traditions that dictate how poetry should be read. South Speak takes inspiration from this, and encourages writers to explore the written word as full of visual possibilities. Here you will find poems cut up and projected onto walls, scribbled onto found objects or listed as descriptions in an auction sale. Through this process, we hope to build towards a culture of poetry that enjoys the written word as beautiful in itself.
Such a culture can only be built if poets step out of literature and explore the creative wealth of other art worlds. The South Speak exhibition presents work that has taken this challenging step, and bridges the gap between art worlds. All the work has been made as part of a cross-arts collaboration, each poet working closely with me on the visual presentation of their poem. Doing so supports them in deciding for themselves how to integrate the tools of fine art into their own practice.
For me, this collaborative aspect is my favourite thing about the project; I think a lot about the process of collaboration as well as the marriage of words and images. I believe that a rich exhibition displays many minds and materials. This project shows that everyone has lots to learn from a shared creative practice.
South Speak is open from the 22-26 August at the APT Gallery, Deptford. This is part of August Collective, a residency of different collaborative artists exhibiting each week of August. It exhibits the work of Cai Draper, CIL, Esther Heller, Lauren Haine, Poppy Frean, Rosanna Hildyard and Slam The Poet. Entrance is free.
About the Artist
Sam Petherbridge's practice is centred in conversation and collaboration between people. He is fascinated by the social realities that structure our interactions, and the role of art in revealing these. He enjoys working in a variety of mediums but has mostly worked in collage, bookbinding and photography. A relational artist at heart, Sam has a lot of experience working with non-artists to examining their own realities of life. This approach has seen him thrive as a teacher and resident artist in Colombia, London and Bristol. Most recently, Sam has sharpened this practice to examine the intersection of visual art and poetry through numerous collaborations with writer Slam The Poet. He is very excited to deepen this focus and meet new exciting poets through the South Speak programme.
Published 31 July