class="post-13302 post type-post status-publish format-standard has-post-thumbnail hentry category-opportunities"APPLICATIONS OPEN FOR 1-2-1
FEEDBACK FROM KATE BARKER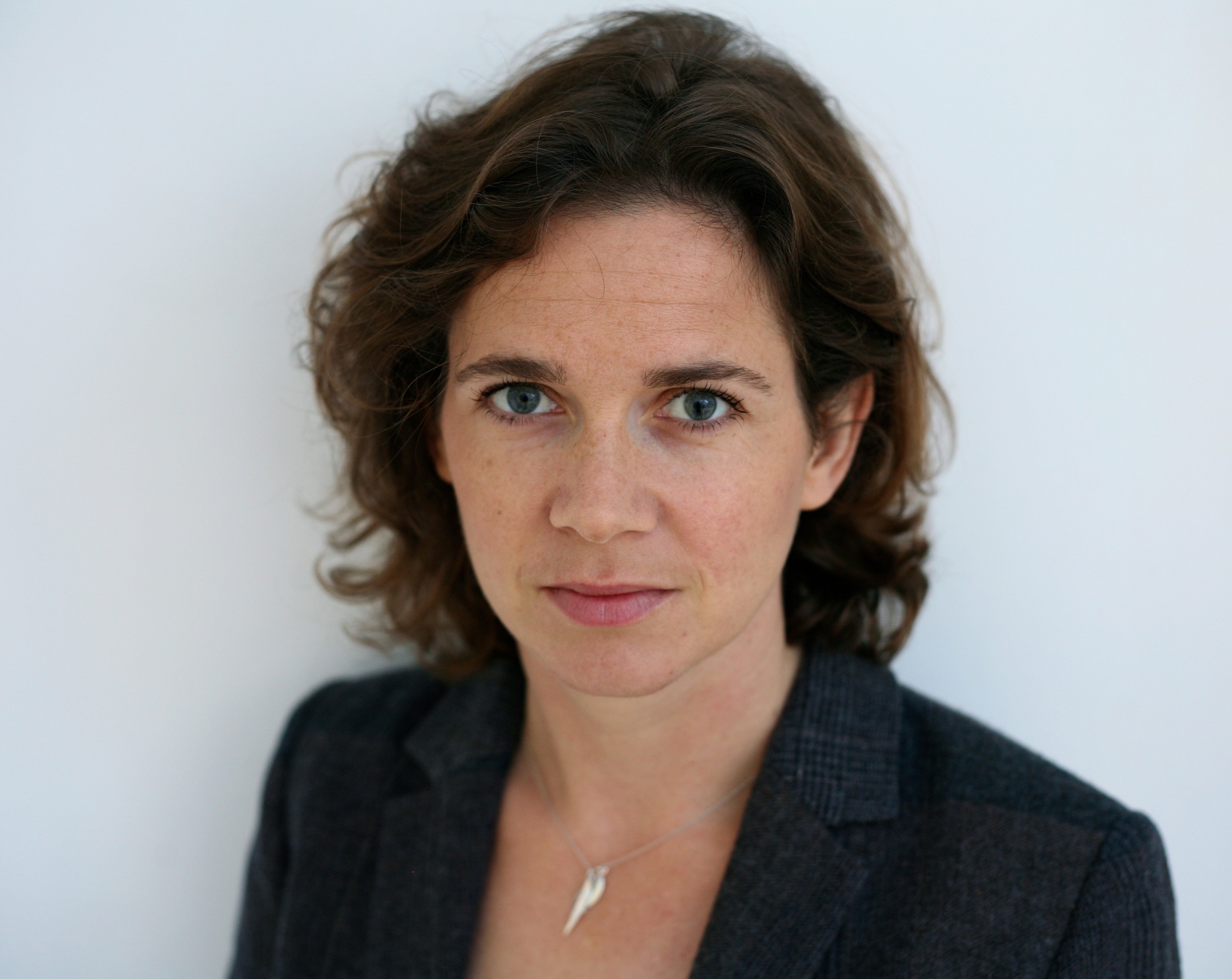 Spread the Word is accepting submissions for a limited number of written feedback reports from literary agent Kate Barker.
Kate is offering to provide written feedback on up to 6-8 manuscripts by writers from under-represented backgrounds based in London, UK. She is looking for fiction for adults – specifically narrative-driven and character-driven novels that are commercial, reading group or literary. She is not accepting science fiction or fantasy.
Please read through all the information on this page before you submit.
We define writers from backgrounds under-represented in publishing as:
Have low household income
Have experienced a lack of academic and/or vocational training opportunities – i.e. have not been able to study/train to your full potential due to low income, ill health, being a carer etc.
Are or have been a carer
Have experienced homelessness
Are a single parent
Have a disability
Are from a black or other ethnic minority background
What do we need from you?
A sample of your writing; up to 2,000 words from the beginning of your book
A synopsis of the book (no more than 2 sides of A4)
A covering letter that includes:
– What stage you are at with your book ie.: have you just started /  nearly finished / completed?
– How you meet the criteria for this opportunity
– A summary of your writing endeavours to date (e.g. Have you taken part in writing development opportunities? Have you mainly been writing on your own at home?)
How to apply
Please note this opportunity is only open to writers based in London, UK. Apply via Submittable. Only one entry per applicant will be accepted.
Timetable
Deadline for submissions is 5pm on Monday 14th May 2018. Successful applicants will be contacted in June 2018.
About the Agent
Kate Barker has worked in book publishing for 20 years as an agent, editor and ghostwriter. She was previously an Editorial Director for Viking Penguin and has also worked for Orion, Curtis Brown and Bookouture. Kate is actively building a list across fiction and non-fiction. You can find her on Twitter @Kate7Barker
class="post-13263 post type-post status-publish format-standard has-post-thumbnail hentry category-interview"OLUMIDE POPOOLA TALKS TO US ABOUT
FUTURES IN THE MAKING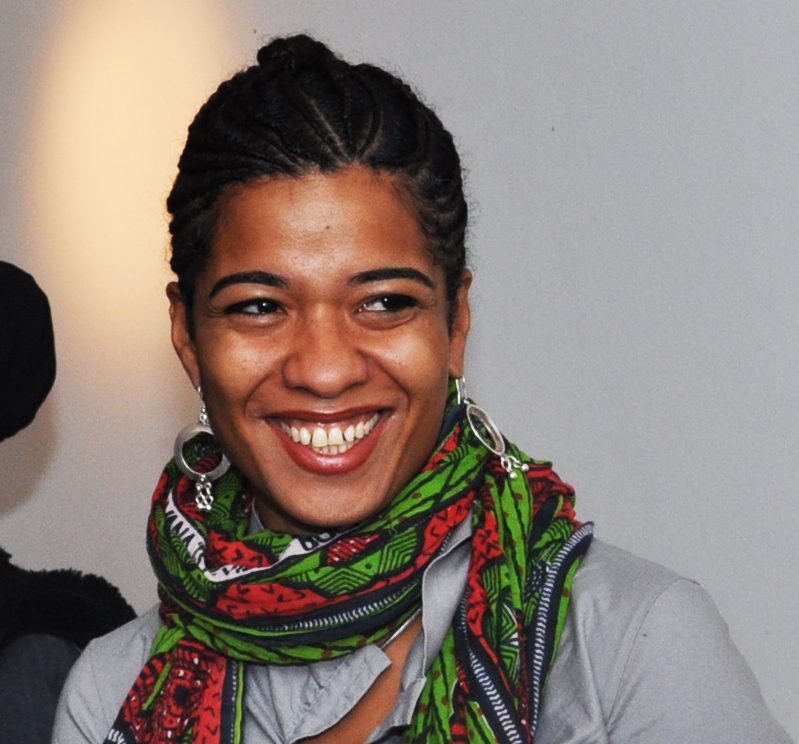 Spread the Word are delighted to be supporting Olumide Popoola with Futures in the Making, a new project funded by Arts Council England. 
Through a series of creative writing workshops, Futures in the Making will offer 12 emerging LGBTQ writers the opportunity to deepen their creative practice, get feedback, meet industry professionals and share their work at a showcase at the end of the scheme. We spoke to Olumide to find out more…
Futures in the Making is obviously a brilliant incentive, can you tell me a bit more about what inspired you to set this up and the main drive behind the creation of this project?
A friend was urging me to consider applying for Arts Council funding and when I visualised what I would like doing this idea came up. I have been teaching creative writing for a while but I wanted to do it in a way that was very relevant to my own practice and experiences. I think it's still hard to write from a Black and queer background and be accepted as just being about 'the human condition' rather than being queer black literature. I was very fortunate to work with my publisher, Cassava Republic Press who did not box me in at all, or thought my novel When We Speak of Nothing, which has a trans protagonist, was niche. I want to share this. Being confident that we don't need to edit our communities' experiences out to be accepted, or for people to read our work.
It will offer 12 emerging or aspiring prose writers space to write, feedback on their creative work, a chance to meet industry experts and a platform to share their work at a central venue – all of which are absolutely amazing opportunities. How did this format come together?
I wanted to give writers a real opportunity to treat their work professionally. Feedback is one of the important things of that, talking to people who represent different aspects of the industry (university, publishing, writer's development) is another.
I love my relationship to my editors, and I love being edited. I have also loved workshop environments and the feedback in a group. Ideally the group becomes a safe space from which we can explore and develop our work and our writer selves.
Joelle Taylor and Keith Jarrett will be at the showcase at the end of the project. They're both incredibly talented writers – how did you get them involved with the project?
Not long before I came up with Futures in the Making, Joelle and I were booked on the same event. I had not seen her perform before and I was absolutely blown away by her deliverance. She is so powerful, truthful and visceral. I also found the themes she is addressing very important and I wanted someone who deals with working class issues in their work.
I have always admired Keith's soft spoken, yet precisely attuned and hitting voice and words. I have known his work for much longer than Joelle's because I used to do spoken word. He writes in different genres, which I love, and is just excellent at what he does.
I'm sure both will be an inspiration to the writers on the scheme.
As the course leader, what do you want the selected applicants to get out of the scheme and in which ways do you envision the course impacting their creative work?
I want them to be confident and proud as writers. I would really love a strong group mentality, a feeling that we are in this together to grow, as writers. For people to consider writing in a professional manner, especially people whose stories are often pushed to the margins and not celebrated simply as 'the human condition,' networks of supportive like-minded people can be even more important than for anyone else starting on their creative journey. That sense of support and ultimately understanding can make our work soar and shine in new ways.
What advice do you have for facilitators looking to set up similar projects to really reinforce opportunities for writers out there? And why is it, in your opinion, so important that projects such as Futures in the Making are out there?
I think a good starting point is our own experience and needs. What would I have loved when I was starting out, or on the cusps of treating my work "more professionally"? What is my unique experience, something that I think I am good at but that can also offer others support in many ways?
Futures in the Making addresses the lack of diverse voices in the publishing world. Although we're not publishing anything as part of the scheme, I of course hope that the participants will go on to publish work. LGBTQ+ voices are unrepresented, so are BAME voices, both as writers and in the actual work. Futures in the making is about making some space to create work that can eventually take place at the publishing table (hopefully).
And finally Olumide, as you'll be co-selecting participants for the project, can you give writers who are looking to apply some top tips in putting their application together?
I'm all about voice. What draws me in is really "feeling" or "hearing" a text, a piece of writing. Think about the tone of the piece. Who is the narrator or who is it about? As the application does not allow long texts I would select a piece (or extract) that demonstrates what the piece is about both in plot/content and voice.
Find out more about Futures in the Making and how to apply here. The deadline is 5pm on Thursday 10 May.

photo of Olumide Popoola © Deborah Moses-Sanks
class="post-13260 post type-post status-publish format-standard has-post-thumbnail hentry category-creative-writing-2 category-news-opportunities tag-competition tag-fourhubs tag-prize"FourHubs Prize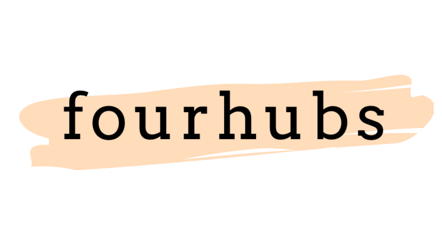 FourHubs, a new magazine and website for poets, screenwriters, playwrights and novelists is running two competitions over the next few weeks.
The FourHubs Poetry Prize 2018 will be judged by Young People's Laureate for London Momtaza Mehri, and the Fiction Prize 2018 will be judged by award-winning novelist Diana Evans. The prize is open for entries from the April 14th to May 31st 2018. The winners receive £400 plus a free Professional Development session with Spread The Word, and a space on upcoming course Heat & Light: Writing Through the Summer with Ella Frears.
The winner will be announced at the end of June. The prizes are open to writers resident in the UK.
For more information visit fourhubs.com/prizes
class="post-13205 post type-post status-publish format-standard has-post-thumbnail hentry category-news category-news-opportunities category-poetry"Youth Manifesto 2018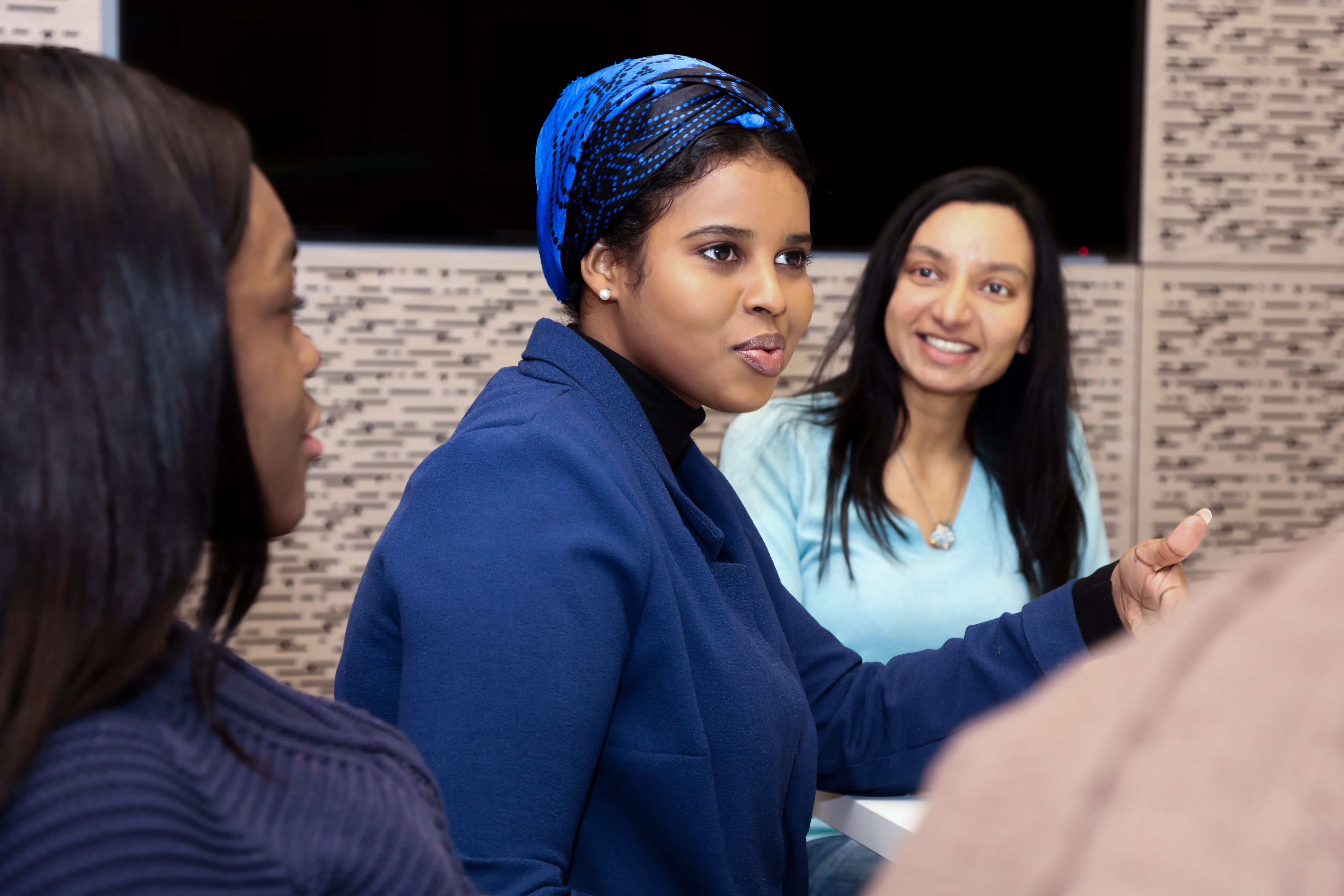 Young People's Laureate for London:
On the day of the announcement of her tenure as Young People's Laureate for London Momtaza Mehri, with out-going Laureate and programme Ambassador Caleb Femi, met with a group of young people to co-create a Youth Manifesto. The Manifesto will inform and help shape Momtaza's work as Laureate over the coming year.
Youth Manifesto 2018
Our intentions:
The Young People's Laureate must be aware, relatable, and address the concerns of young people.
The Young People's Laureate must use resources and create opportunities in order to make poetry more accessible in local areas.
The Young People's Laureate must use a variety of multimedia platforms and formats to connect with young people (social media).
Our demands:
We demand that young people take ownership of their poetry.
We demand that we be allowed to be who we are and not who you think we are, or should be.
We demand the right to our own stories in our voices.
Our goals:
To inspire young people's passion for poetry and make them as excited as we are.
To spread as much knowledge around poetry and pathways into poetry as we can.
To expand the definition of poetry so that it is open to everyone living in our city and everyone who needs it.
We, the young creatives of London, believe that funding for the arts should be easily accessible and available to all young people, by providing them with a network of people across organisations and societies that are able to help with accessing the money.
We are committed to actively encouraging educational institutions to put poetry and the arts at the forefront of education alongside core subjects and bringing qualified contemporary artists in to teach them.
We are dedicated to ensuring that all voices are heard and encouraged, especially BAME voices and members of the LGBTQ+ communities by creating and promoting spaces and organisations that are in keeping with this view.
Poetry deserves to be championed. It deserves to sit at the heart of society and be given as equal respect as other professional fields and careers. Our Young People's Laureate will be an exemplary role model of:
What poetry can do, and
How pathways can be created in the industry.
We seek to encourage young people to use poetry as a vehicle for discussion, self-help, therapy and self-expression.
With thanks to: Afope Ogunremi, Charnjit Gill, Bella Cox, Tatiana Walker, Aneesha Hussain and Barbara Oluokun.
Go here for more information about the Young Peoples Laureate for London programme.
To get in touch with the Young People's Laureate for London, email: laureate@spreadtheword.org.uk
#youngpeopleslaureate
class="post-13072 post type-post status-publish format-standard has-post-thumbnail hentry category-news tag-london tag-momtaza-mehri tag-young-peoples-laureate tag-young-poeple tag-youth tag-ypl"The new Young People's Laureate for London
Momtaza Mehri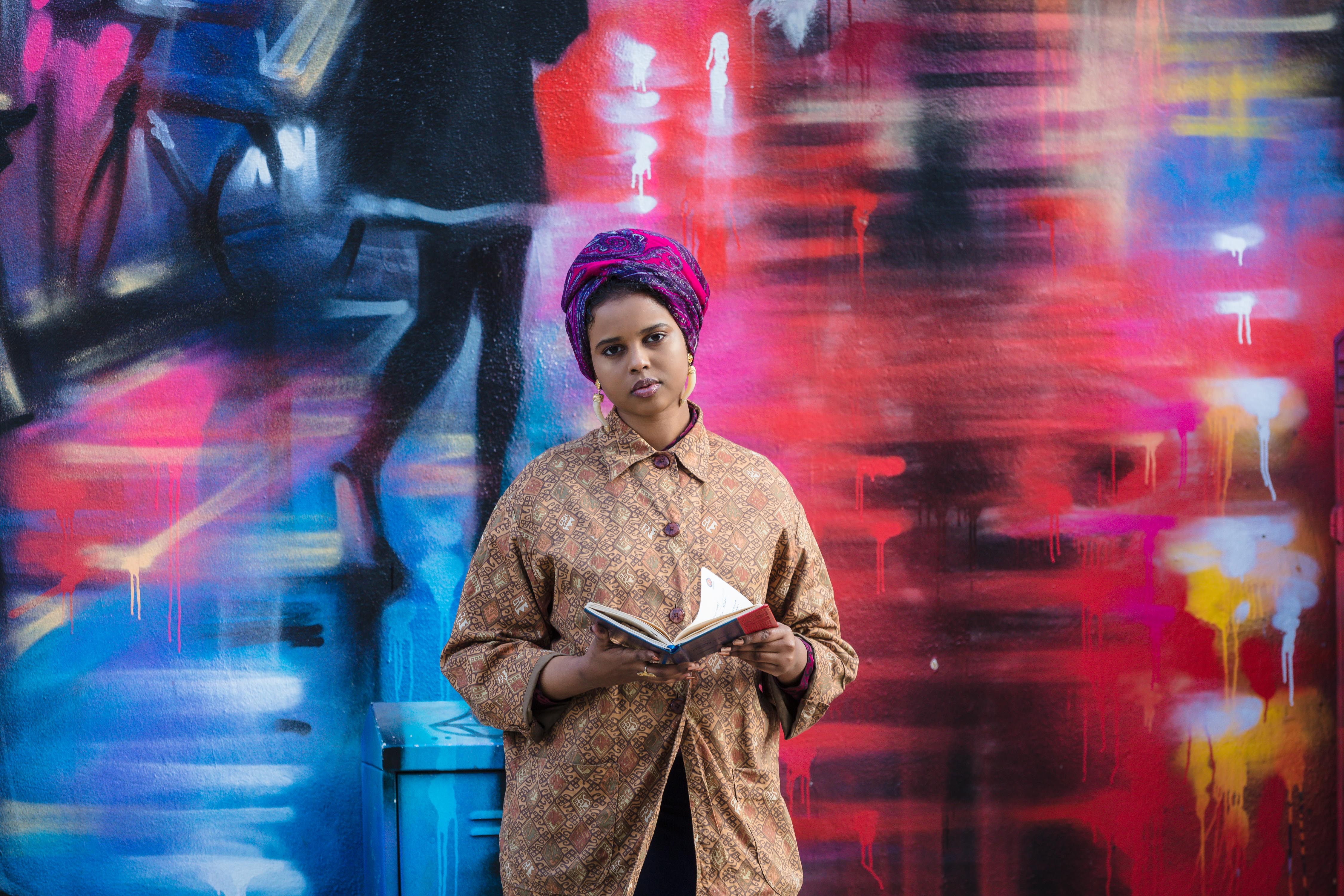 We are delighted to announce the new Young People's Laureate for London is Momtaza Mehri.
Momtaza will work with Spread the Word for a year on youth-focused residencies across the capital. The Young People's Laureate's mission is to raise the visibility of poetry in the capital, nationally and internationally; engage and inspire London's young people with poetry through the issues that affect them; and support the development of London's talented young poets in a tangible way.
She will receive a range of poetry-development opportunities to assist her career progression and will front a tour in six outer London Boroughs: Barking and Dagenham, Brent, Kingston, Bromley, Redbridge and Sutton. In her role, she will also co-host a special development project for talented young London poets called The Young People's PoetryLab.
Momtaza says "It's an unexpected and thrilling feeling being the Young People's Laureate for London. I want to use this role to amplify the voices of young Londoners and showcase their creative potential. I know they will inspire me as much as I hope to inspire them. I am excited by the possibilities we can imagine together, through and with poetry."
The role is a sign of Momtaza's talent and potential. Rishi Dastidar, Spread the Word's Chair of Trustees, explains that "Becoming Young People's Laureate is a sign that this is a poet to watch. Momtaza Mehri is an inspired choice. Her poetry is precise and powerful, and rich with images that are haunting. She is not afraid to tackle the biggest of subjects which, combined with her talent, is going to give the role a renewed sense of purpose and visibility."
Each year an esteemed judging panel selects a poet to become the Young People's Laureate for London. Caleb Femi was appointed the first Young People's Laureate for London in October 2016. "Poetry has the potential to play a vital part in self-expression and artistic enjoyment in the lives of young people," he says. "We need a dedicated person who can assist in integrating the joys of poetry into the everydayness of young Londoners. We are extremely lucky to have such a talented and dedicated poet like Momtaza Mehri. Her tenure is sure to be an extraordinary one."
"The Young People's Laureate is both the voice of and advocate for London youth, as well as being an ambassador for global poetry," says Joelle Taylor, Young People's Laureate for London judge: "A dynamic and diverse city demands a poet that can speak for it and help others to find their mouths too – and that is at the heart of why the role was created."
Momtaza is a poet, essayist and editor with a background in biochemical science. Her work has been featured in BuzzFeed, Vogue magazine, The Poetry Review, BBC Radio 4, Real Life Mag and San Francisco Museum of Modern Art's Open Space. She is a Complete Works Fellow and has been shortlisted for the Brunel African Poetry Prize and the Plough Prize. She won the 2017 Out-Spoken Page Poetry Prize and was third in the 2017 National Poetry Competition. Her chapbook sugah.lump.prayer was published as part of the New Generation African Poets series, edited by Kwame Dawes and Chris Abani, in 2017. Her poems also feature in Ten: Poets of the New Generation, published by Bloodaxe Books in 2017.
If you want to contact the laureate, or discuss partnership projects with the laureate, please email laureate@spreadtheword.org.uk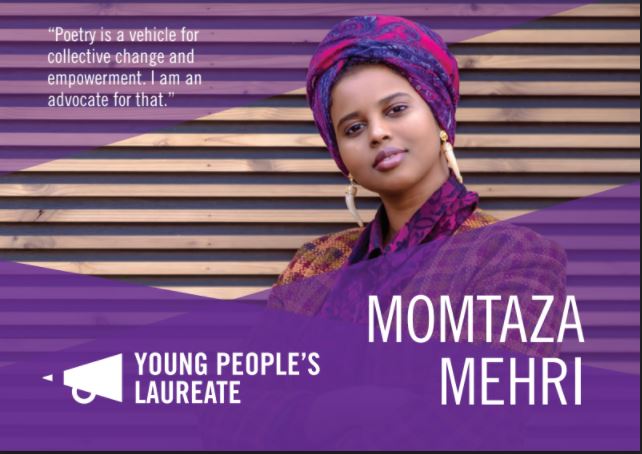 class="post-13101 post type-post status-publish format-standard has-post-thumbnail hentry category-blogs tag-british-council tag-ils tag-international-literature-showcase tag-jarred-mcginnis tag-sophia-walker tag-writers-centre-norwich"International Literature Showcase: Working with the World

How might you go about expanding your networks internationally? How can you fund international work? Who is looking to collaborate with UK literature, and what do they want?  
Come and join the International Literature Showcase (ILS) at Working with the World for your chance to explore what international working might mean for you. Whether you are a writer or working in an organisation, this free half-day session will provide practical advice, case-studies, and discussion with experienced international collaborators to help you take a step-change in your work.
From 6pm there will be a chance to grab a glass of wine, network, and talk to others. There will also be a limited number of 1-to-1 sessions with Sam Ruddock of the ILS to help you understand your international opportunities and broker new relationships with potential international partners.
The speakers are Sophia Walker (poet), Jarred McGinnis (writer), Sam Ruddock (ILS Roadshow), Daisy Leitch (British Council) and Ruth Harrison (Spread the Word).
To book please visit ilsroadshow.eventbrite.co.uk
Jarred McGinnis
Jarred McGinnis is the co-founder of The Special Relationship. In 2015, he was the creative director for 'Moby-Dick Unabridged', a four-day live reading of Herman Melville's 'Moby-Dick' at the Southbank Centre. Jarred's short fiction has been commissioned for BBC Radio 4, and has appeared in journals in the UK, Canada, USA and Ireland. He has had stories shortlisted for the 2016 Galley Beggar Story Prize and the 2016 Wasafiri New Writing Award. Jarred is an Associate Writer of Spread the Word.
Sophia Walker
BBC Slam Champion Sophia Walker is an internationally renowned poet, playwright and educator. Commissioned by organisations as diverse as the UK Health Alliance, Million Women Rise and the UN, Sophia has performed everywhere from Las Vegas to the Scottish Parliament. UK representative for the World Slam Championship 2015 and the World LGBT Slam Championships, her debut collection Opposite The Tourbus was shortlisted for 'Reader's Choice' of The Guardian's First Book Award. Her three plays have garnered awards and toured through theaters internationally. Sophia is regularly nominated Best UK Spoken Word Performer.
Organised by Writers' Centre Norwich, British Council, and Arts Council England in partnership with Spread the Word.