class="post-16269 post type-post status-publish format-standard has-post-thumbnail hentry category-interview tag-addiction tag-anthology tag-books tag-creative-writing-group tag-crowdfunding tag-mary-oliver tag-new-voices tag-on-editing tag-poetry tag-publishing tag-recovery tag-stories tag-writing"Lily Dunn on addiction, recovery, and the power of creative writing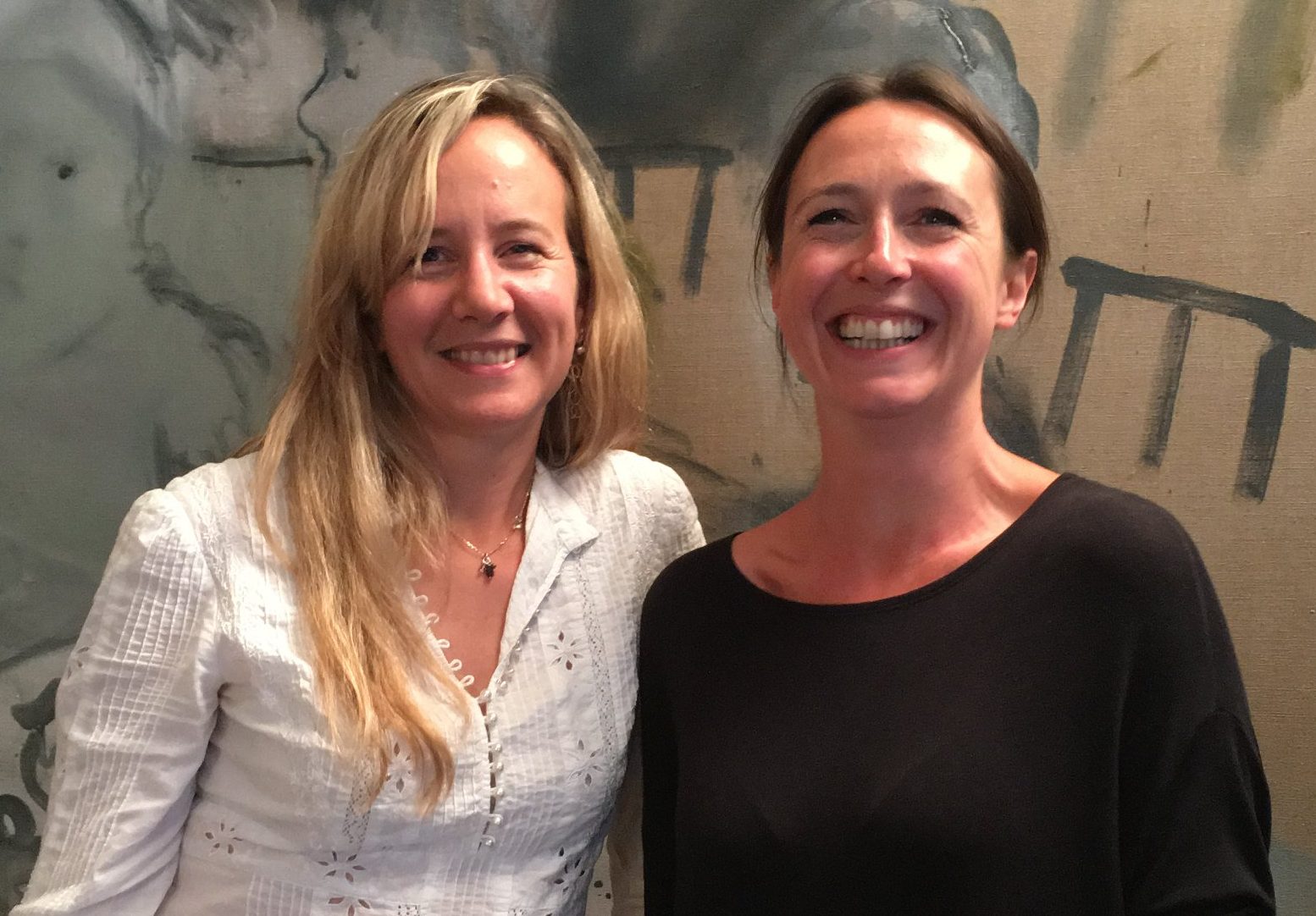 'A Wild and Precious Life: A Recovery Anthology', edited by Lily Dunn and Zoe Gilbert and featuring a collection of stories and poetry in recovery, began in a small classroom on Mare Street, in Hackney. Through creative writing, a group of people recovering from addiction shared their stories, leading to a national callout for submissions.
The book celebrates the connection between writing and recovery, and, more than this, gives a platform to new, and emerging voices, alongside more established writers, ensuring that their stories can be heard. 'A Wild and Precious Life' is currently being crowdfunded on Unbound. We spoke to Lily to find out more…
Lily, it's really incredible to hear about how the project began and how it's become what it is now – so very close to going out into the world. At which point did you realise that these stories should be collated together into an anthology?
That's a good question! It's so strange looking back, as the project had its own momentum. I suppose the defining moment, was sitting in the classroom in Mare Street listening to one of our students read something she'd written in class. I had my head down, listening, but my heart was dancing at the power of her words. When she'd finished both my supervisor and I were poleaxed at the quality of her work. This writing group came to really matter to these students, and I realised how much power writing could have in helping to fill the gap that their abstinence had left. It was this that spurred me to apply for ACE funding, and once we had that we could make the project our main focus.
I love the title of the book – Mary Oliver is one of my favourite poets and I think as well as reminding everyone about this beautiful poem, it's also perhaps an allusion to how writing inspires writing – the book after all, began in a writing group?
Absolutely. Both Zoe and I approached our teaching of the initial group as we would a group of university students – sharing literary texts was very much part of it. This quote also has personal resonance. I went through my own recovery from a divorce during my time teaching and mentoring these writers, and was facing that question in my own life. What do we do with this one wild and precious life? As we only have one. We must be true to ourselves in all our wonderful wildness, while making wise choices.
I can imagine the call out for submissions had a phenomenal reaction. I've noticed that more and more writers feel able to write openly and honestly about their own physical and mental health experiences. Would you agree with this and why do you think this is?
I'm interested in the correlation between mental illness and creativity, and also creativity and a propensity towards addiction. We are told to write what we know, and it is often those who have struggled with life who have the content, but not necessarily the means to get their stories down or to be published. Writers have always written about their struggles, just as artists have always used art as a means of self-expression. Now, in this age, we have to listen. This is the era of mental vulnerability, and it makes perfect sense for writers to find a way of sharing their experience with others who might be feeling the same way.
Continuing with the callout – I can imagine it was quite difficult to pick between the different stories submitted. How did you choose which books to feature into the anthology and as an editor, how did you choose which stories to feature in the anthology?
My co-editor on A Wild and Precious Life is the brilliant author Zoe Gilbert. She came in once we had Arts Council funding, to help teach our group at Hackney Recovery Service, but also to help read the submissions. We had so much interest and so much good stuff sent our way, but we felt with such important and potentially dark subject matter, we wanted to choose those stories or poems that approached it from an oblique angle, with distance and reflection. So, we looked out for those pieces of prose and poetry that used technique to tell a story, or entered into it with lightness and humour. We also went for a number of flash fiction pieces, as the life of someone in recovery can be quite fragmentary, and these captured the mood brilliantly.
The word 'recovery' is as you spoke about in an article before, a very difficult thing to define. The excerpt by Rob True, available to read online, is both visceral and moving. As editor, what impact did reading the stories have on you?
As an editor and writer, you learn to grow a thick skin. You also learn to see beauty through darkness. There are some stories which are harder hitting than others, and Rob True is a good example of this. But what I love about his work is that it is true to him. It is his voice. He came to writing and reading late after a lifetime of struggle with dyslexia and mental health, and the result is an authentic voice. There is no parody, no pretence, it is purely him on the page, which I think is wonderful.
At nearly 40% of its funding goal, the anthology is slowly but surely making its way into the world. What impact would you like the book to have, and how can we as readers, ensure that this happens?
Initially we need your pledges! Every little pledge helps the book get closer to being a reality. It's also wonderful to feel we are building a community of readers as well as writers. I think the book, once published, will be a resource to those interested in teaching marginalised groups, as well as something that anyone can dip into. I hope it will be a book that is full of hope. Our writers come from a real place, and speak of real experience. The creation of this book is part of celebrating their struggle and their breakthrough. If we can help them in small ways to get their stories out there and to consider themselves the writers that they are, then we have achieved our goal.
Want to help writers in recovery get their words into print? Support 'A Wild and Precious Life: A Recovery Anthology' here. 
class="post-16158 post type-post status-publish format-standard has-post-thumbnail hentry category-news tag-anthologies tag-city-of-stories tag-competition tag-creative-writing tag-flash-fiction tag-free-events tag-gary-budden tag-leone-ross tag-libraries tag-london tag-meena-kandasamy tag-november tag-olumide-popoola tag-open-mic tag-short-stories tag-winners tag-workshops"Announcing the winners of the City of Stories 2018 competition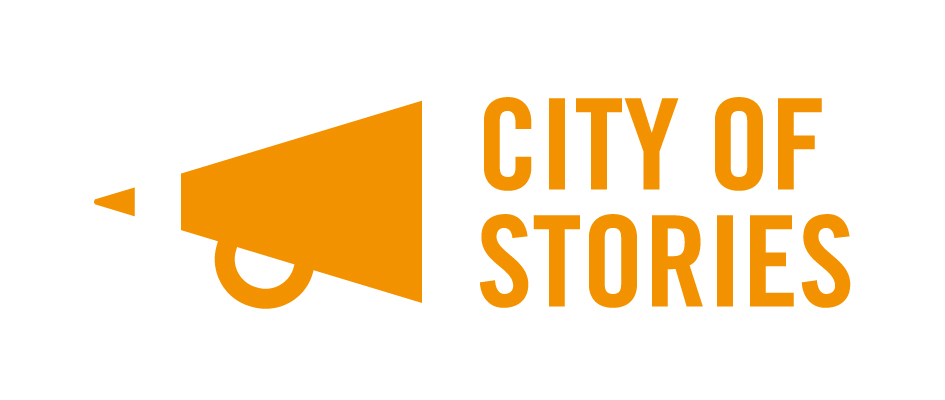 City of Stories returned in 2018 for its second year to engage writers and readers across the capital. In June 2018 we launched 42 free writing workshops across 21 London libraries, delivered by a brilliant team of writer-facilitators, including our four writers-in-residence: Meena Kandasamy, Olumide Popoola, Leone Ross and Gary Budden.
Over 800 people participated in these workshops. They were invited to enter their work into the City of Stories competition. We received 313 entries and our judges, the writers-in-residence, whittled this down to just one winner and two highly commended writers from each borough.
We're delighted to announce that the winners and the titles of their stories are: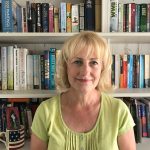 Barking and Dagenham: Claire Buckle, 'Train for the Man' Claire started writing several years ago after taking online creative writing courses with the OU and UEA. Her stories have been published in women's magazines, small press journals and anthologies. She attends workshops whenever possible and finds the feedback and encouragement from her local writing groups invaluable.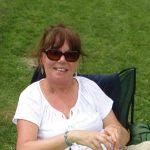 Bexley: Mary Jupp, 'It's Not All About Me' Mary has been writing for five years and this is her third published story. She is currently working on two novellas, one as part of her degree course with the Open College of the Arts, the other an independent project. She says she writes what she doesn't know as it's more interesting!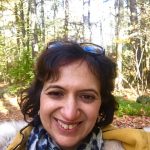 Brent: Alka Handa, 'Himalyan Dream' Alka has been attending creative writing courses at City Lit college for one year. She has little previous writing experience and this has become a newfound passion. In her working life, she is a GP receptionist and works as a voluntary counsellor for Childline.
Camden: Elizabeth Kiem 'Discovery'  Elizabeth is the author of the trilogy, The Bolshoi Saga, published by Soho Press.  'Discovery' is the first of her short stories in print. She lives in London and teaches 100 miles from home.
City of London: Kirsten Downer 'Statues and Zombies' Kirsten is a communications professional, freelance journalist and activist for social and environmental justice. She loves sharing untold stories of all kinds. Her dream is to spend more time on creative writing, collaborating with artists and getting covered in mud.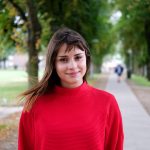 Croydon: Deborah Torr 'The Dust on the Windowsill' Deborah studied English Literature at the University of East Anglia, before taking on an internship for a funeral comparison website and writing for the funeral industry for two years. Now, she lives in Croydon and works for an international development charity, and writes short stories in her spare time.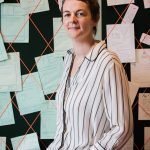 Ealing: Alison Jermak 'New Baby'  Alison has been writing with the National Writing Project UK for the last three years and this is her first time being published. She teaches, leads a teachers' writing group and a group for young people. She lives in Northolt.
Greenwich: Stella Klein 'Baristas' Stella has studied Creative Writing at Birkbeck and some of her short stories, essays and poems are in print and online. She loves long fast train journeys and when she is not writing or staring out of the window, she is a dyslexia tutor at Central Saint Martins School of Art.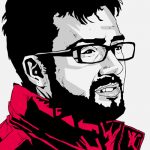 Hackney: Noah Birksted-Breen 'The River Lea' Noah is a theatre director and play translator, founder of Sputnik Theatre Company. His translations have been staged at Battersea Arts Centre, Soho Theatre, Theatre Royal Plymouth and Southwark Playhouse, as well as broadcast on BBC Radio 3. He works part-time as a researcher at Oxford University.
Hammersmith and Fulham: Patrick Barron 'City of Music' Patrick is a writer of different 'fictions' mainly drama and poetry and sometimes prose. He lives in West London and  enjoys underwater wrestling in his spare time.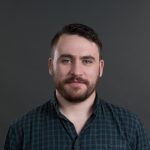 Islington: Rob Gardner 'Just Another Immigrant' Rob has been writing short stories for the last 5 years. With a background in computer science and digital marketing, he works in agency land. Originally from Dublin, he lives in Tooting.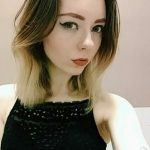 Kensington and Chelsea: Lucy Hannah Ryan 'In the Absence of Moonlight' Lucy is a poet and aspiring novelist from London. She has been writing since childhood and has had the pleasure of being featured in various publications including Half Mystic and Rookie Mag. She has self published several short chapbooks and is currently working on her full length debut.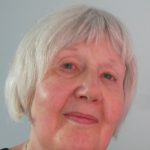 Kingston: Valerie Nunn 'Fever' Valerie lives in the Royal Borough of Kingston. She works as a translator and copy editor mainly for academics and the occasional literary writer. Her own attempts at creative writing have been largely confined to unpublished short stories (often unfinished) and comic verse (sometimes performed).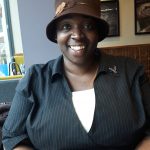 Lewisham: Patricia Paula Simon 'Watching' Patricia has attended writing classes and workshops, during her spare time, from the age of 25. Writing initially took a back seat to visual arts and becoming a teacher but has since become a dominant force.

Merton: Rachel Sambrooks 'Nonsuch Place as This' Rachel is a published writer, poet and performer with a passion for storytelling in all forms. She has broadcast credits on BBC Radio and her poetry show and collection Stand By Your Nan toured libraries across London in 2017/18 with Arts Council England funding.  She lives in Sutton. 

Newham: Sarah Amoss 'The Tooth Fairy'  Sarah has recently completed a short, introductory course in creative writing. She wrote this story in response to the exercise, 'something lost, found and remembered'. She is brand new to creative writing but for years has enjoyed writing academic papers as a perpetual student of one thing or another.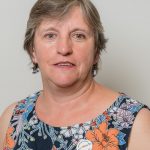 Redbridge: Eithne Cullen 'Whitechapel Train' Eithne lives with her husband in East London. She has published a novel: The Ogress of Reading and her second, Never not in my thoughts, will be out soon. A member of Forest Poets and Write Next Door, she has had poems published in magazines and anthologies.  
Tower Hamlets: Tulasi Das 'Meeting Again' At 4 years of age Tulasi dictated the tragic story of a dying pigeon to her mother, and she has been writing ever since. She moved to London from the Netherlands three years ago and is currently working as a documentary filmmaker.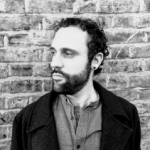 Waltham Forest: Louis Joel Gilman 'Alchemy' Louis lives in Waltham Forest and performs as a singer, songwriter and guitarist. He also travels around London as a supply teacher. He has always written dark and fantastical songs and stories.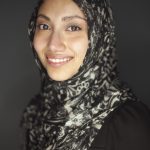 Wandsworth: Farhana Khalique 'Feathers' Farhana is a teacher, voiceover artist and writer from South West London. She was shortlisted for The Asian Writer Short Story Prize 2018, won a Word Factory Apprentice Award 2018 and has appeared in a number of publications, including sister-hood magazine and the debut issue of The Good Journal.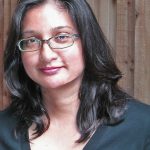 Westminster: Fawzia Muradali Kane 'Anguilla City' Fawzia was born in Trinidad, and now lives in Lambeth. She is a published poet, and has recently begun writing short stories. Her latest poetry pamphlet Houses of the Dead was published by Thamesis in 2014.  She suspects London the city is a sentient being.
The Highly Commended writers are: Patsy Middleton, H.B.O'Neill, Samuel Imarhiagbe, Roberta Woods, Kim Vassell, Judi Sissons, Tina Mander, Wenzday Jones, Kim French, Anthonette Isioma, Alan Ward, David Bottomley, Nick Thomas, Jude McGowan, Vera Sugar, Anita Goveas, Leslene Kwame, Kim Horrocks, Pollyanna Camille, Larkfield Holden, Simon Fairnington, Esther Cann, Eloise Stevens, Christine D'Mello, Jay Fejér, Nadia Attia, Nadine Grandison Mills, Christine Waller, Anne Rhrason, Rosaleen Lynch, Suzanne Soh, Nina Simon, S. Niroshini, Becki Gauri, Liam J Hogan, Nyasha Joelle Clarke, PG Lewis, Elizabeth Lovatt, Patricia L Graham, Julie Shankly and Juan-Jesus Sanchez.
Congratulations writers! If you'd like to hear their winning stories and pick up the new City of Stories anthology, featuring all the winning stories as well as new work from the writers-in-residence, inspired by their residencies, then sign up to an open mic event at your local library this November.
class="post-16230 post type-post status-publish format-standard has-post-thumbnail hentry category-network-knowledge tag-lunar-poetry-podcasts tag-poetry tag-poetry-book tag-review"Why Poetry? –
The Lunar Poetry Podcasts Anthology

Why Poetry? presents the work of 28 poets, all former guests of the podcast series, including Helen Mort, Melissa Lee-Houghton, Rishi Dastidar, Mary Jean Chan, Giles Turnbull, Jane Yeh and Joe Dunthorne. Although the poets are Lunar alumni, many of the poems are new, so old fans and recent converts will find much to love.
Since David and Lizzy Turner began Lunar Poetry Podcasts in October 2014, the series has archived well over 200 poets spanning more than 120 episodes and 8 countries. In 2017 LPP was shortlisted for a Saboteur Award and British Podcast Award – Represent Category, recognising the great work that is done in widening the voices that are heard in mainstream media. All of their podcasts are transcribed, to ensure accessibility.
Just like their podcasts, which explore the lives of poets as much as they traverse poetry, this book is as much a conversation as it is presentation. It features introductions by many of the poets featured, and interviews with David Turner by poet Abi Palmer – turning the tables on Lunar Poetry Podcast founder. The podcasts were set up to be a zine of long form interviews, and like a magazine, there's a variety of extracts and edited highlights to intersperse the poems. Creative practice has always been a key part of the podcast, and the experience of being in the world and its effect in the work written or performed is a vein that runs throughout Why Poetry?
This is a book of more than just poetry. It's a book about creativity, connection, and communication. It shows just how life affirming poetry can be. That, surely, is the reason why.
'Why Poetry?' is published by Verve Poetry Press. Buy your copy here. 
class="post-16226 post type-post status-publish format-standard has-post-thumbnail hentry category-news-opportunities category-opportunities tag-carmina-masoliver tag-critique tag-london-events tag-room-9 tag-writing-group"Don't Get Bitter, Get Better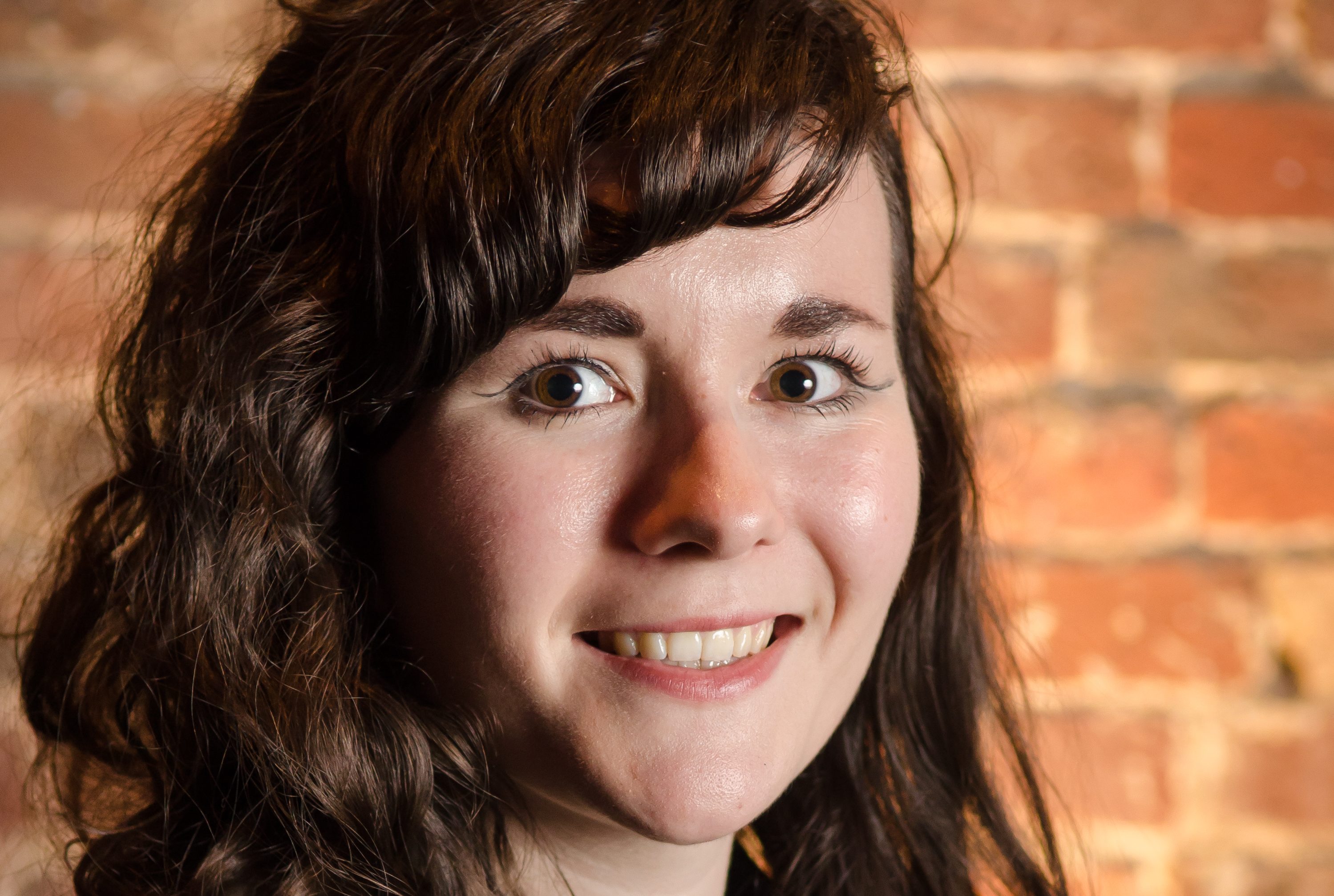 We're hosting Don't Get Bitter, Get Better – a series of informal writing feedback workshops led by poet Carmina Masoliver.
During the workshops participants are encouraged to share their non-successes, in order to shed light on the fact that everyone faces rejection and disappointment and we don't need to suffer alone or compare ourselves with others. Remembering that 'success' with anything is a combination of hard work and luck, and the only way to build yourself as a writer is to improve your craft and have a supportive network to help you get better. You can't count on a 'lucky break', but you can put in the time and effort to develop.
It's an opportunity for writers to build each other up again from any knock-backs, act as a platform for sharing and critiquing each other's work, and provides an opportunity to meet in person through a monthly writing group with a focus on editing existing work.
Spaces are limited to seven and you can book here.
If you're a writer interested in booking our Room 9 space, either for your own work or to host a group, get in touch at hello@spreadtheword.org.uk
class="post-16216 post type-post status-publish format-standard has-post-thumbnail hentry category-interview tag-arts tag-disability tag-disabled tag-unlimited tag-unlimited-arts"Unlimited interview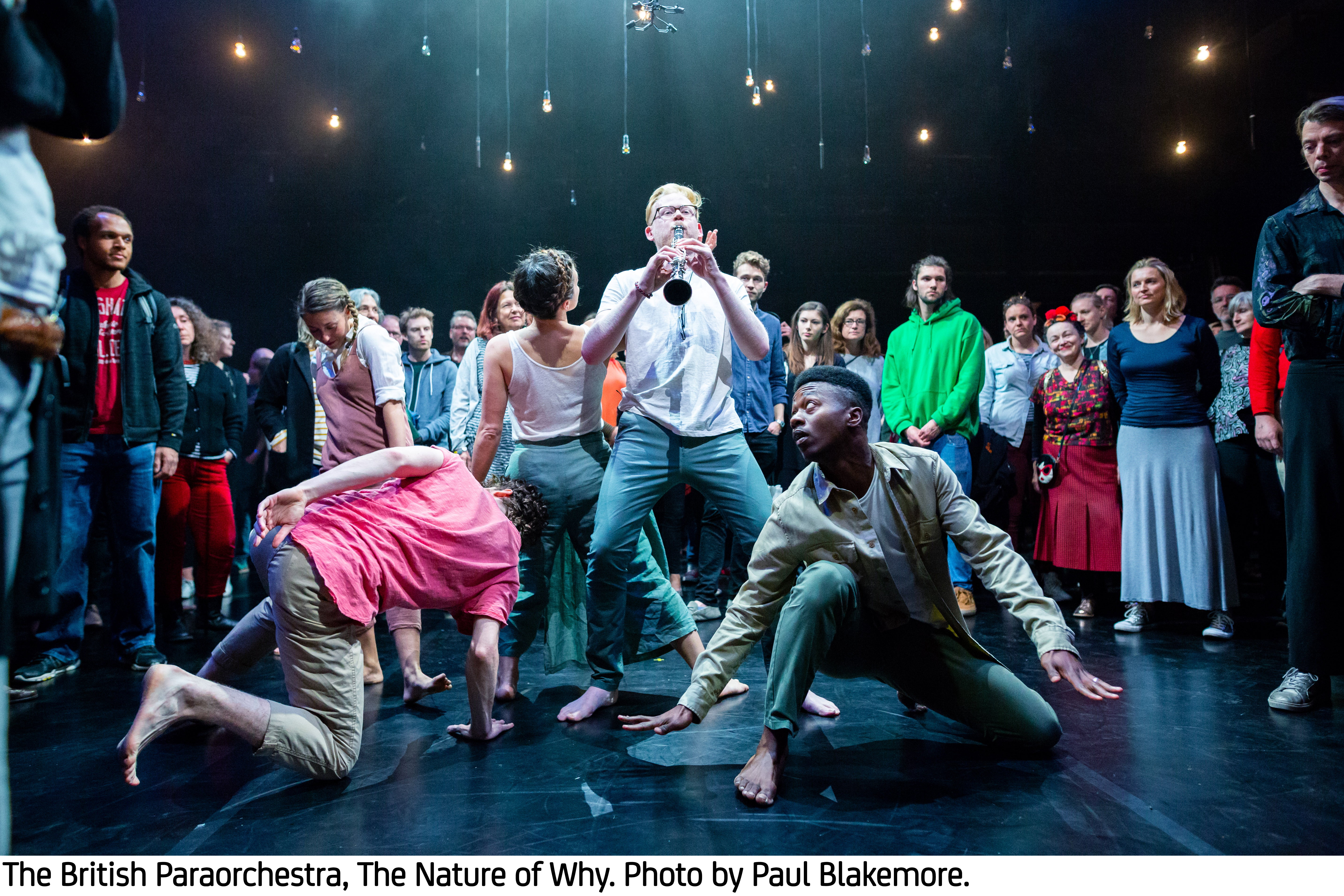 Spread the Word are all about championing writing from underrepresented audiences and helping more voices get heard. Unlimited is a commissions programme, funding disabled artists across all art forms. They are delivered by Shape Arts and Artsadmin and funded by Arts Council England, Arts Council of Wales and Spirit of 2012 Trust. As their application window opens, we catch up with Senior Producer Jo Verrant to find out more.
So, what is Unlimited?
Basically, we fund exceptional work by exceptional artists which we support and develop and seek to embed within the cultural sector both within the UK and internationally through our links with the British Council.
Why do disabled artists need support from Unlimited?
Not all disabled artists want support that is specifically aimed at them because they could identify as disabled – and thats absolutely fine. But the playing field isn't level yet within the cultural sector, so we exist to support those disabled artists who do experience barriers within the current system. This might be barriers around how best to apply (our application process is really simple and supportive although its also highly competitive), or barriers around making partnerships or getting known within the industry as a whole. We don't tell artists how to label themselves or their work, or what to make work about.
We hear a lot about diversity in the arts – what is the landscape like?
On the surface it seems to be getting better – certainly many organisations are now talking about diversity more than they ever have before, but if you scratch a little deeper, it doesn't seem as though much is changing. I'm not sure there can be a real commitment to diversity without systemic change and I'm not seeing that happen yet. But I am seeing the type of artists people engage with slowly shifting, and a wider range of voices and perspectives being shared, so change is coming!
How does having disabled led artwork benefit the artists and audiences?
For me it links to that wider range of voices and perspectives. Personally I find the work of disabled artists often fresh and innovative. I think their work can inform all art forms – including literature – and help discover new forms and approaches. Even within existing forms I think it can widen our sense of what might be considered 'normal', and show better the world as it really is – and that's got to be good for audiences too!
What are you looking for in your new callout?
We've three types of award this time – two for established artists who have some kind of track record behind them and one for emerging artists. Established artists can apply to research and develop something – that might be planning the early stages of a work, testing the market and making contacts and links, including to publishers for example. Or they can apply for a full award to actually create and share the work (and this can include an R&D stage too if they wish). Both of these are open to artists living in England and Wales. Our emerging artist awards are for artists who haven't broken through yet. They can apply to create a piece of work or to run a participatory project of some form.
Deadline is 29th October and don't forget that you can ask for access support if you meet any access barriers in applying as we might be able to help!
class="post-15981 post type-post status-publish format-standard has-post-thumbnail hentry category-interview tag-fiction tag-interview tag-jacqueline-crooks tag-life-writing tag-video-interview"Francesca Baker in conversation with Jacqueline Crooks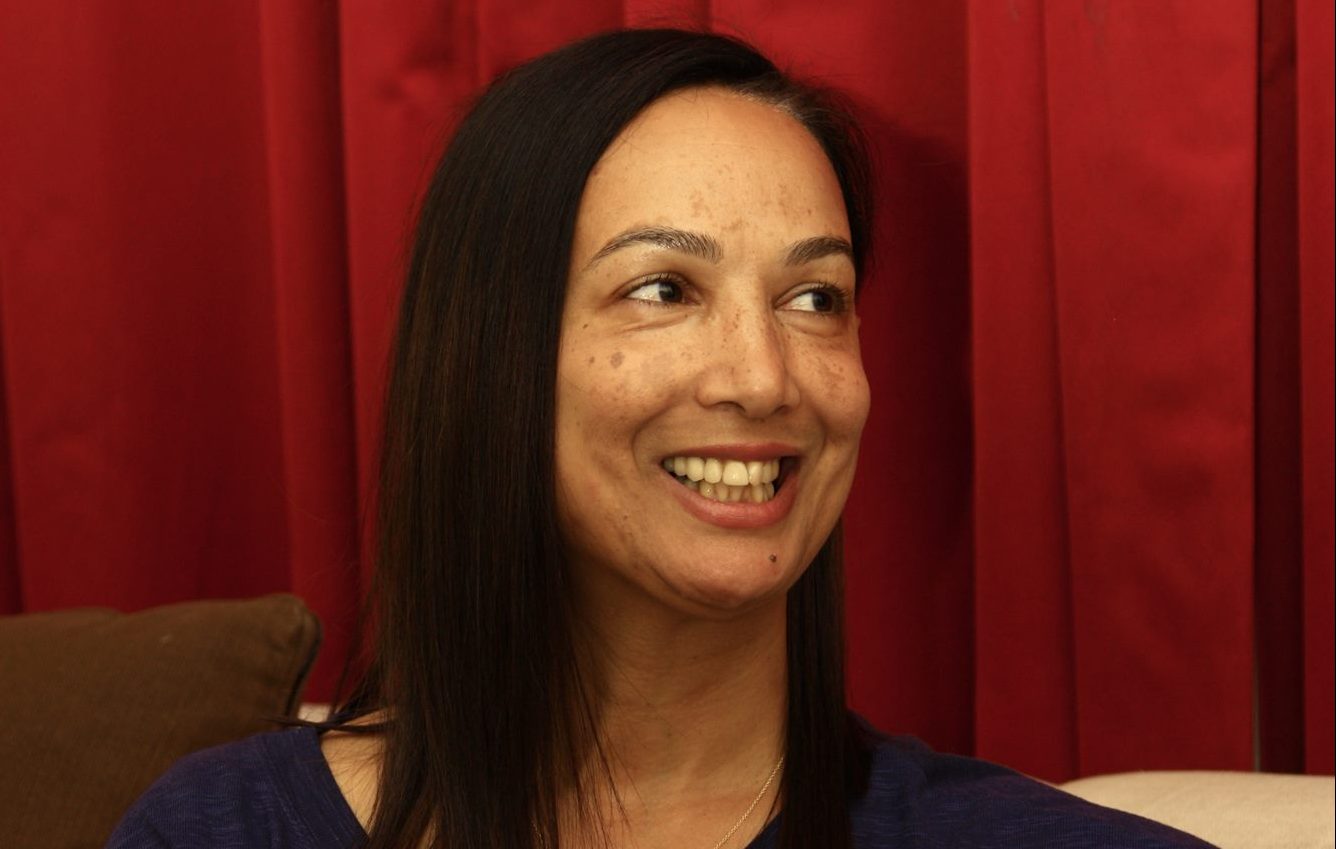 Fiction and fact – two sides of the same coin? Ahead of her Fusing Life Writing and Fiction workshop on Tuesday 16 October, writer Jacqueline Crooks chats to Francesca Baker about finding stories from life, and turning them into fiction.
Francesca Baker and Jacqueline Crooks from Spread the Word on Vimeo.
Francesca Baker: I'm here with Jacqueline Crooks, who is running a workshop with us on Fusing Life Writing and Fiction. It's taking place at the Idea Store in Whitechapel on the 16th of October.
You're quite an expert in blending these things together, aren't you? You've written lots of short stories about your experiences.
Jacqueline Crooks: Yeah. The short story collection really is a mix of fact and fiction. It can be very difficult to unravel what is fact and what is fiction, but the starting point was very much writing about my life, and my family's life and their experience of migration, and just using fiction to magnify certain events, a way of exploring and getting a deeper understanding. I think that's where the two come together. But yeah, primarily it is a real mix of fact and fiction.
Francesca Baker: Were you fascinated by those stories that you wanted to tell, and then it was a way to bring them out?
Jacqueline Crooks: Yes. For me, life writing is an exploration. It's a questioning. I certainly went into this thinking I need to understand my family and their experiences. But there's also those questions you don't know, you're searching for. It's a search for something. That was the aim.
That then led me to learn more about my family members and their experiences, and then just putting that out and using the fiction to elaborate more to certain situations.
Francesca Baker: It sounds like it had a real purpose and value for you as well. Who is life writing for? Sometimes I think it can be a quite cathartic experience for the writer, or it might allow the subject's story to be heard or invite the reader to a new world.
Jacqueline Crooks: I think the starting point for me was it was cathartic. It was about a search for connection, exploration of identity. My heritage is so mixed – African, Jamaican, Indian, German. Who am I? Where do I belong? Where do I come from?
So it was an exploration of identity and connection. I certainly got that. By the end of writing those stories, I felt a connection to my female ancestors. I felt connected to them and discovered things that were common to us, things that we used to get through life. I found a connection. So for me, it was very cathartic. Life writing is the starting point.
Francesca Baker: Have you always written life writing, or some fiction? Or can you really not untangle the two?
Jacqueline Crooks: I think predominantly my writing is rooted in life writing. I started writing in 2000, and that's when I started writing these stories. That was definitely rooted in my life, my family's life.
I think I've only ever written one short story that was I would say grounded purely in fiction. But even that had elements of my life within it.
Francesca Baker: It's always there. Is there a particular style or genre that's more suited to life writing?
Jacqueline Crooks: Let's use the example of my book The Ice Migration. It started off as a biography of my Indian grandfather. I wanted to find out about his life and my Indian ancestry. I couldn't get much details about where he'd come from in India.
Then it broadened out to other members of my family, and then it switched from a biography to a novel. Then it shapeshifted again to these linked short stories. As it stands, it can be read as a collection of linked mini vignette biographies. It can be read as a novel. It can be read even as my autobiography because I'm in most of these stories in some shape, whether directly or indirectly.
I do believe that life writing suits any genre. Everyone's life is so unique and individual. You've got to find the genre that suits you. It could be one genre; it could be a fusion, as mine is, of genres.
Francesca Baker: Kind of bringing everything together.
Jacqueline Crooks: Yeah.
Francesca Baker: In your workshop, you said that participants will be using multisensory aids, which sounds incredibly interesting. Do you think writing is a multisensory medium?
Jacqueline Crooks: Yes, I think we rely on our senses. I think our senses drive our behaviour, don't they? What we hear, what we smell, what we touch and feel, I think it can be really used to conjure up authentic characters, drive their motivation and behaviour.
I rely a lot on my senses when I'm writing, particularly the sense of smell. I get to know people who I like and trust through my sense of smell, so I'm fascinated by the senses. I think they're just another tool that we can bring in to get that creativity flowing in an unusual way.
Francesca Baker: It just adds more colour to the writing as well. It's not really a way to trail it off, but actually keeping it in the writing.
Jacqueline Crooks: Absolutely. Colour is a great way of bringing that in.
Francesca Baker: You work quite a lot in the community. Do you think giving voice to stories is really important in community cohesion or individual wellbeing?
Jacqueline Crooks: Absolutely. I think 70% of what I do is my community engagement work, and the rest is writing. The two are very interlinked. I wouldn't do, or couldn't do one without the other.
My starting point for writing was the benefits to me and understanding and connection, but secondary to that is giving voice. Once I got to know my characters, my ancestors, I really wanted to bring their voices out.
In my community work, I've realised that actually that's a lot of what I do. It's about giving voice to socially excluded people, the voiceless. I find that connection, and that really is increasingly important to me in my writing.
The interesting people are the silent ones who we don't hear from, because I think that that silence speaks. It's loud, isn't it? It speaks so much, and I want to bring that into the creative process.
Francesca Baker: Give that opportunity to people.
Jacqueline Crooks: Yeah.
Francesca Baker: Other than coming to your workshop, what top tips would you have for budding life writers out there?
Jacqueline Crooks: I think drawing on your life, you've got a wealth of material out there. Tap into that. Speak to your family members. Keep a journal of your experiences. In writing The Ice Migration, a lot of that material came out from my daily writing journal and diary. So draw on that. Draw on that which you already have.
Then go to lots of small workshops like the Spread the Word ones to polish and use them as little nuggets of gold that you can shape into stories.
That's the starting point. Start speaking to people, your family members, talking to them. Hearing from other people really, I think, infuses your own writing. It shouldn't be all about you. Life writing I don't think is just all about me. It's about the people I'm connected to and the people that affect me and the people I affect as well.
Francesca Baker: Brilliant. Thank you so much for coming.
Jacqueline Crooks: Thank you.
Fusing Life Writing and Fiction is on Tuesday 16 October, 6:15-8:30pm at Idea Store, Whitechapel. Members of the London Writers Network get discounted rates. Book here.