class="post-33184 post type-post status-publish format-standard has-post-thumbnail hentry category-news"Announcing the Life Writing Prize 2021 judges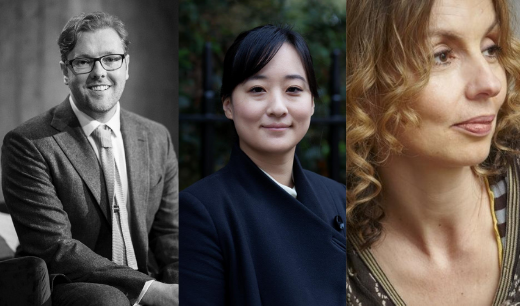 Spread the Word is delighted to announce that the judges for the Life Writing Prize 2021 are Damian Barr, Catherine Cho and Frances Wilson. 
Damian Barr is an award-winning writer and broadcaster. His memoir Maggie & Me was a BBC Radio 4 Book of the Week and Sunday Times Memoir of the Year and won him Stonewall Writer of the Year. His debut novel, You Will Be Safe Here, was BBC Radio 4 Book at Bedtime and Book of the Year in the Observer, Irish Times and on NPR. Damian has hosted a variety of events, including The Man Booker Prize, IPG Awards, the PEN Quiz and presented the live coverage of Cheltenham Literature Festival on Sky Arts. He has written columns for the Big Issue, High Life, The Guardian and hosts his celebrated Literary Salon at The Savoy and most recently online, and is presenter of The Big Scottish Book Club on BBC TV. 
Damian says: "I look forward to working with the other judges to find some thrilling new voices and help them get heard.  Memoir has a unique power for writers and readers – it is an engine of empathy. Now more than ever we need to build bridges between seemingly disparate communities and cultures."
He is looking for "stories where I feel I'm meeting a person on the page. I want the language, grammar and a cadence to bring a person or people to life so that after I might even think I met them in person."
Catherine Cho is a literary agent and author of Inferno: A Memoir. Originally from the US, she lives in London with her family.  
Catherine says: "Life writing is a window into someone else's life – it uses storytelling to connect the personal to the universal, to share experience in a way that's intimate and revealing. I am excited to read the entries and to be part of a prize that recognises the power of storytelling." 
She comments that "with life writing, I look for the bridge between the personal and universal. Everyone has a story to tell, but the challenge is in pushing beyond the individual story so that it transcends the self."
Frances Wilson is a biographer and critic. Her books include The Ballad of Dorothy Wordsworth (winner of the British Academy's Rose Mary Crawshay Prize, 2009), How to Survive the Titanic, or The Sinking of J Bruce Ismay (winner of the Elizabeth Longford Prize for Historical Biography, 2012) and Guilty Thing: A Life of Thomas De Quincey (finalist for the National Books Critics Circle, the L A Times Book Awards, the BIO Plutarch Prize, the Historical Writers' Association Non-Fiction Crown Award, and  longlisted for the Baillie Gifford Prize, 2016). A Fellow of the Royal Society of Literature, her life of D H Lawrence, Burning Man, will be published by Bloomsbury in 2021. 
Frances says: "I am excited and honoured to be judging the Spread the Word Life Writing Prize in its fifth year. Life-writing is still in its nascent phase, and I'm looking forward to finding new voices and being taken to places I've not been to before." 
She is looking for "voices that are bold and fresh, for sentences that take risks, for eyes that see and ears that hear, for stories that are crafted and honed into shape. I am looking to be reminded of how exciting and unpredictable life-writing can be."
The Life Writing Prize is open to writers across the UK who have yet to publish a full-length work or have a literary agent, and is free to enter. The winner of the Life Writing Prize will receive £1500, an Arvon course, a writing mentor, two years' membership of the Royal Society of Literature, and an optional development meeting with an agent or editor. Two highly commended writers will each receive £500, a writing mentor and an optional meeting with an agent or editor. The top twelve writers will be offered publication on the Spread the Word website and in a Life Writing Prize booklet designed to showcase the Prize's top writers to the literary world.
The Life Writing Prize 2021 will open for submissions at 12 noon Monday 2 November and close at 11:59pm on Monday 1 February.
This Prize is run in association with Goldsmiths Writers Centre, supported by Arvon and the Royal Society of Literature, and is generously funded by Joanna Munro.
Photo credits: Daisy Honeybunn for Damian Barr, Alastair Levy for Catherine Cho.
Published 26 October 2020
Updated 27 October 2020
class="post-32771 post type-post status-publish format-standard has-post-thumbnail hentry category-opportunities"High Street Tales
Writer wanted for short story commission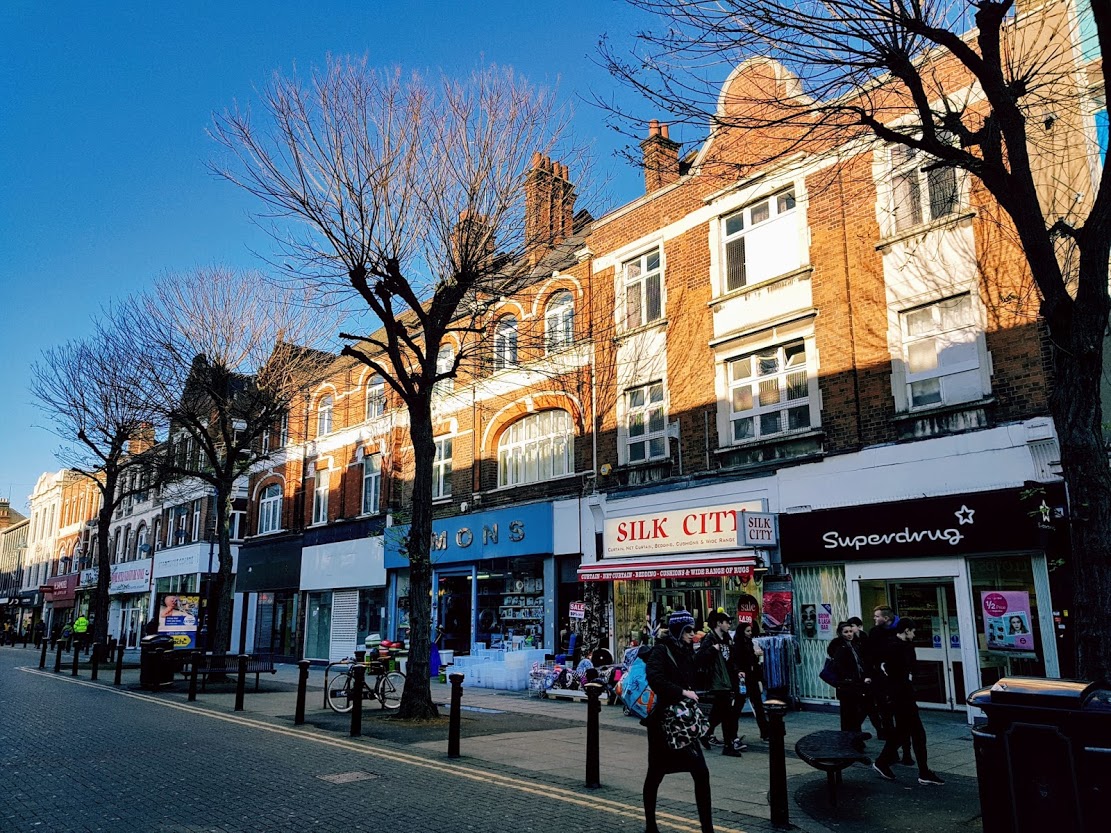 High Street Tales is part of the cultural programme of the High Street Heritage Action Zones (HAZ) project run by Historic England. Its aim is to create a set of stories to be broadcast and distributed online that celebrate the local high street, the people and communities who depend on them and centre their lives around theirs, and the roles they have played – and will continue to play – in our lives.    
Spread the Word is working with the regional literature development agencies as part of the HAZ project to create stories from seven towns across England exploring the communities who live there and the role that their high street plays for them. For London, the High Street Tales' focus is Woolwich HAZ.
What is the commission?  
England's high streets have a long history and have always been at the heart of our communities. They are our landmarks and points of reference; our meeting places and marketplaces. Across the centuries people have gathered together on high streets, from market days to turning on the Christmas lights; coffee dates to national jubilees. In a recent survey, 45% of respondents indicated that their primary high street use was non-retail related. 
Every high street in England, whether it is in a medieval market town or a post-war city centre, has a unique and distinctive history that creates identity and a sense of place. Despite this, high streets are struggling, and need to adapt to survive. Your commissioned story would be a way to help people reconnect with their high streets, helping them see it as a place that can thrive and be of relevance to them and their lives. 
The full set of High Street Tales will capture the everyday magic that plays out on high streets across England. We are looking to work with a writer committed to co-creation and uncovering untold stories, who will create an inspiring, thought provoking and entertaining story from their research, consultation and documentation.  
Spread the Word is looking to recruit a writer to create a story about Woolwich High Street and we're seeking, therefore, a writer who either lives there, is from there or who has a connection to the area that would inform and make richer this commission.  
About the story and its creation 
(1)  Your short story will be 3,000 words or the equivalent of 15 minutes' listening time. It can be either a fiction or a non-fiction piece. It will be aimed at a confident, engaged readers who are keen to dig beneath the surface of places, learn more about history and heritage and expand their understanding of places, communities, cultures and contexts. We can share more information about the audience with the successful applicant.  
As well as the story itself, we would like you to work with us to provide six high quality images relating to the story and its genesis (pictures of locations, people, experiences, contemporary or historical documents) that will form part of the story's context when it's published and shared. We will provide access to a photographer to help with this if needed. 
The creation of each of the stories will feature as the central element of a podcast, so we'd like you to take part in that recording too. A 45-minute radio programme will be made about the collective endeavour too. 
Finally, each story will be featured in an eBook (not for sale) to be feature on the website of English Heritage and the partners of this project. 
(2) The current COVID-19 pandemic is making community engagement and face-to-face working complex. However, we'd like to hear about the ways you feel you could safely engage the Woolwich community in your approach to writing the story. This might include setting up virtual meetings with community groups that Spread the Word can help you access. It might include (COVID-19 secure) research visits to Woolwich and the places or communities you are planning to write about. It will include two (virtual) creative writing workshops that Spread the Word can help you set up and manage during the early part of the commission period. 
We'd love you to be as creative as possible about the creation and development of the story and we will work with you to develop a risk assessment of any work undertaken and to create a plan to ensure your safety and the safety of any community members you work with.   
What we can offer in return 
You will be paid £3000 inclusive for the development of the story and the delivery of two workshops. 
Spread the Word will pay for the hosting of the workshops and their management, any photography needed, the creation of the podcast and the production of the eBook text.  
How to Apply 
To apply for this opportunity you will need to submit the following:
A personal statement.  Please tell us about yourself and why you are interested in the commission. (Maximum: 300 words)

Your idea. Please tell us about your approach to the commission and the workshops. (Maximum: 300 words)

Any relevant experience you have. Please tell us about your experience of running community based workshops. (Maximum: 300 words)


Writing sample. This can be in any genre. (Maximum: 300 words)
Disabled writers are welcome to submit audio/visual files for their submission. There are additional funds available to support access needs. If you require this, please do tell us in the application form. 
Apply via Submittable: https://spreadtheword.submittable.com/submit
Timeline  
Applications open at 10am on Thursday 15 October and close at 11:59pm on Monday 2 November.
All participants will be informed by Friday 6 November regarding the outcome of their application. The selected writer will be expected to be available to start work from Monday 9 November.
The commission activity will be taking place in November/ December 2020, do let us know of any other projects you are doing over this period and/ or any dates that you are unavailable on the application form.
A first draft of the story must be ready for sharing with Spread the Word on 14 December. 
 A final version of the story must be agreed by 21 December. 
If you have any queries about your application or this opportunity, please get in touch with aliya@spreadtheword.org.uk.

Published 15 October 2020
class="post-32600 post type-post status-publish format-standard has-post-thumbnail hentry category-blogs"Sharlene Teo shares her top tips on Writing "Voice"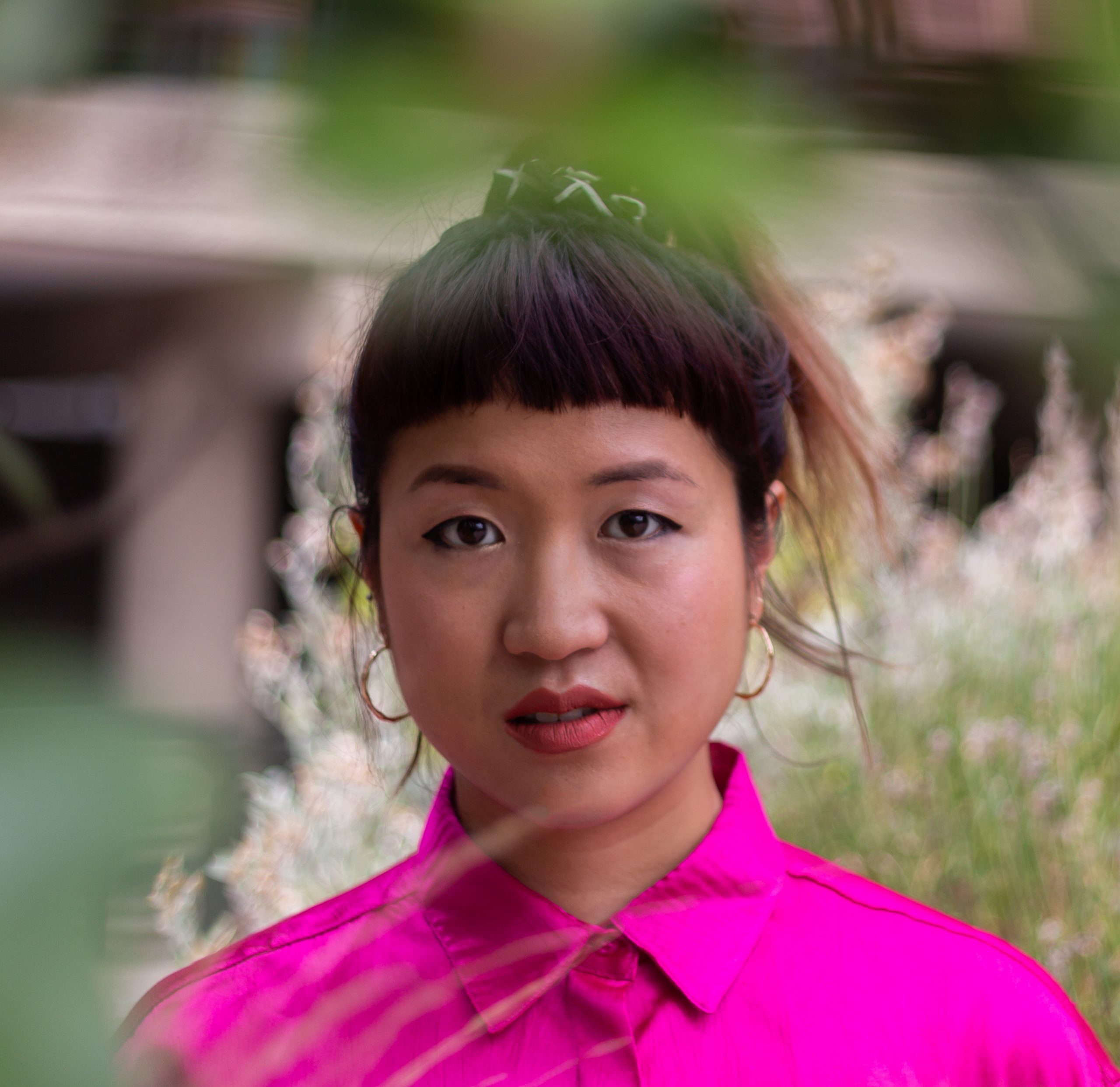 Mastering voice is one of the trickiest aspects of writing. In this blog post, Sharlene Teo examines how writers can effectively utilise multiple voices to create authentic points of view in their novel.  
"Voice – by which I mean the distinctiveness and stylistic imprint of prose, is one of, if not the foremost delight of the novel. I'm thinking of the sardonic wit of Ottessa Moshfegh's misfit heroines, or the lyrical cadences of Ocean Vuong's epistolary narration in On Earth, We're Briefly Gorgeous. In Americanah, Chimamanda Ngozi Adichie's supernaturally perceptive and wise omniscient narration takes us through the joys and tumults of being a foreigner in both a new land and your own country.
Writing with different voices, then, offers both the writer and reader a kind of imaginative versatility, the ability to hop from one perspective to another within the same story, observing an event or scenario from different and mutually illuminating or complicating angles.
 My debut novel Ponti is told in two first person perspectives and one third-person strand. The first-person narrators are one-time teenaged best friends, Szu and Circe, outcast Singaporean schoolgirls whose wall-eyed view of the world is mirrored in their caustic voices. The third-person omniscient strand unravels the story of Amisa, Szu's cold, glamorous faded movie-star mother. The narrative distance from her, outside-looking-in, reflects her aloof and oftentimes unknowable character. When trying to separate between the two first-person narrative strands, it helped that Szu was narrating as a sixteen-year old and Circe as a jaded thirty-something.
This leads me to my first tip on creating voices: pay attention to word choice, cadence, and appropriate age register. Circe spoke and talked in more of a clipped, terse manner. Szu was more contemplative and gentler in tone. Expanding upon this point leads to my second top tip: make sure you know your characters well enough to differentiate them. If you're employing multiple points of view in third person, it helps to keep the narrative "camera" trained as closely to your character as possible; be careful you don't stray too far from the character you want the reader to be focusing on.
Another tip is to make sure that each foray into each characters' consciousness illuminates, deepens or challenges our prior understanding of them. Therefore, make sure your multiple perspectives are evenly paced. Try to seed new meanings and layers into each episode featuring each character. You can borrow from the intensity and ambiguity of the short story form in this regard; give us an insight into multiple characters' perspectives around an event, or a meaningful object, or a self-contained episode in a character's life, something strange and somehow defining. Rowan Hisayo Buchanan's Harmless Like You uses the names of colours to achieve a startling and effective fictional, multi-voice painterly effect in writing.
Another way of ensuring the POVs are distinct is sharpening and refining each character's world view, clarifying it for yourself: so, one character could be much more cynical and pessimistic, the other more naïve and cheerful, so on and so forth, and this world view should dramatically affect both the decisions they make and how they react to the world around them. Let's take the example of a splendidly sunny day. From one character's point of view, that could be perceived as a good sign, a cheering encouragement that s/he has everything going for them; to the pessimistic character, even sunshine and birds chirping can seem like a slap in the face.
As a final tip, voice comes from confidence, comfort and practice. Make sure you're reading a variety of fictional and non-fictional voices in order to connect to the multiplicities of language. Look to contemporary poets: Mary Jean Chan, Kayo Chingoyi, Sandra Lim and Will Harris just to name a few, for how they deploy vividness, economy and originality in language.
Have fun and don't be too harsh on your own attempts. Ultimately, a novel gives both the reader and writer the ability to hop around different ways of being in and seeing the world; exercise that imaginative freedom and capture its specificity on the page, and hopefully you'll end up with a story full of multiple layers of insight, humour and pathos."
---
Sharlene Teo's debut novel Ponti won the inaugural Deborah Rogers Writer's Award, was shortlisted for the Hearst Big Book Award and Edward Stanford Fiction Award, longlisted for the Jhalak Prize and selected by Ali Smith as one of the best debut works of fiction of 2018. She holds fellowships from the David TK Wong and Elizabeth Kostova Foundations and the University of Iowa International Writing Program. Her short fiction has been shortlisted for the Berlin Writing Prize and her non-fiction has appeared in publications such as the TLS, LitHub, Tate Etc, Wasafiri, The London Magazine and the upcoming Sceptre Books Anthology East Side Voices.
Published 12 October 2020
class="post-32605 post type-post status-publish format-standard has-post-thumbnail hentry category-opportunities"The Future is Back: Black Teachers' Edition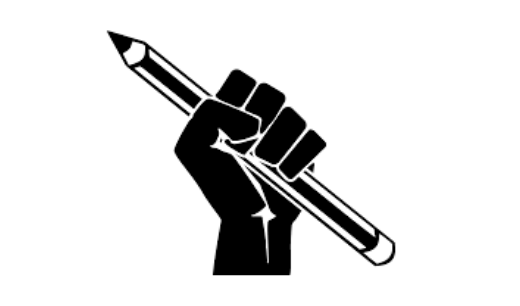 The Future is Back again! Led by Olumide Popoola, the Future is Back was originally launched in 2018 as "Futures in the Making" creating a new opportunity for LGBTQIA+ creatives to develop their writing and learn about the publishing industry. We're so pleased to be working with Olumide again to bring you: "The Future is Back: Black Teachers' Edition".
"The Future is Back: Black Teachers' Edition" is a FREE creative writing and mentoring scheme for LGBTQIA+ writers. Black and brown folks are especially invited to apply. The scheme is to help writers who wish to take their craft to the next level by providing a safe, supportive and stimulating environment, and giving insight into the professional writing world.
All facilitators and materials of The Black Teachers Edition are (by) Black writers. The 10 workshops, offered as part of the scheme are connected as a series and explore topics of craft. We will therefore expect attendees to attend all of the workshops. You'll give feedback to on each other's works, and receive feedback on your own writing.
The Black Teachers' Edition is a direct response to this year's Black Lives Matter uprising and wishes to contribute to our global efforts with a dedicated anti-racist focus. It asks you as a creative person to reflect on questions of representation, voice, and anti-racist commitment. We are not writing about anti-racism (unless you choose to) but we are making sure that these questions are part of all our undertakings.
This scheme is led by writer Olumide Popoola, and features four guest facilitators: Ama Josephine Budge, Jay Bernard, Keith Jarrett, and Troy Onyango. Ten prose writers will be selected for this opportunity and will receive:
10 creative writing workshops;

3 additional sessions with experts on funding opportunities, publishing and university routes;

Individual feedback on 30 (polished) pages of your writing by one of the guest facilitators.
There are also two funding grants available to writers who would like to be on the scheme (see more below).
How to Apply 
To apply you must:
be 18 years or older;

be based in the UK;

self-identify as LGBTQIA+;

be available to attend all the sessions listed (see dates below);

submit a writing sample (prose) of between 500-1000 words;

submit a short paragraph on why you want to be on this course and why now, of up to 500 words.
Disabled writers are welcome to submit audio/visual files for their submission.
The deadline to apply is Sunday 15 November (11:59pm). Please apply via Submittable: https://spreadtheword.submittable.com/submit
All participants will be informed by 23 November on the outcome of their application. If you have any queries about your application or this opportunity, please get in touch with aliya@spreadtheword.org.uk.
Grants and Accessibility
There are two funding grants available to writers who would like to be on the scheme.
Funding for two people who have gone through the immigration system and/or have precarious immigration status. This will offer you:
Full internet subscription for duration of course;

financial help towards childcare cost or getting a mobile device (this would not cover a whole new laptop but can be a contribution towards a second hand device if nothing is available) to take part, or anything similar that can aid access;

a mentor for the duration of the course (for only these two) to help navigate anything that comes up related to this course, and provide light editing.
If you'd like to apply for one of these places, please tick the box on the application page.
2. General access grant available to writers who need it. This funding is limited and as such only for writers who are in need. Please only apply if you are in need for financial support towards your internet subscription.
If you'd like to apply for this, please tick the box on the application page.
Workshop dates (all workshops will be delivered via Zoom)
Saturday 28 November 2020, 11am-1pm
Saturday 12 December 2020, 11am-1pm
Saturday 9 January 2021, 11am-1pm
Saturday 16 January 2021, 11am-1pm
Saturday 30 January 2021, 11am-1pm
Saturday 13 February 2021, 11am-1pm
Saturday 27 February 2021, 11am-1pm
Saturday 13 March 2021, 1pm-3pm
Saturday 27 March 2021, 11am-1pm
Saturday 10 April 2021, 11am-1pm
There will also be three extra sessions with guest speakers on funding opportunities, publishing and university routes. We will confirm these dates in due course.
The Future is Back is funded by Arts Council England, and supported by Spread the Word.
Published 12 October 2020
class="post-32423 post type-post status-publish format-standard has-post-thumbnail hentry category-pocket-guides"A Pocket Guide on Approaching a Literary Agent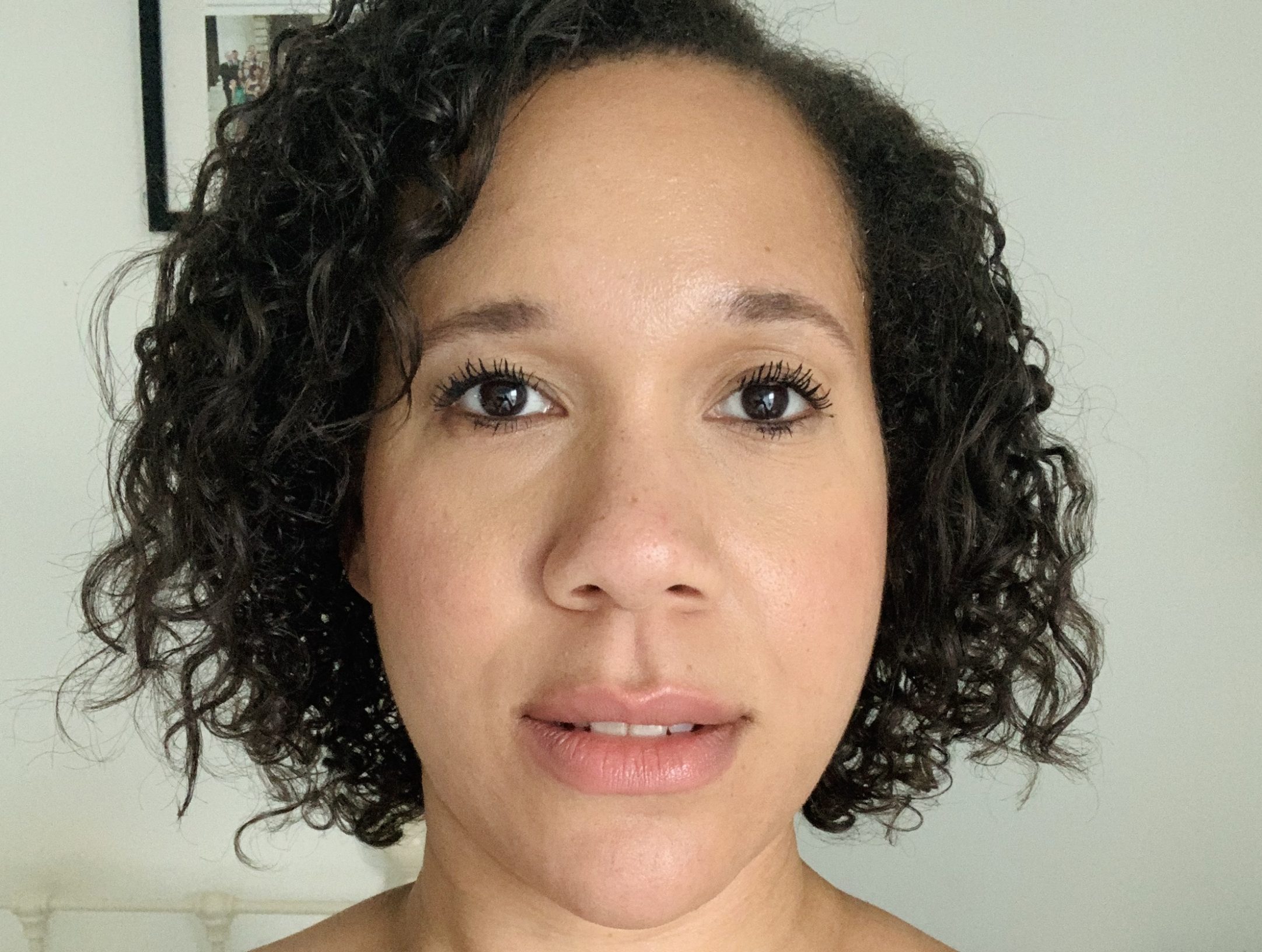 So you've written your novel – what next? In this Pocket Guide, Nelle Andrew – literary agent at Rachel Mills Agency shares a valuable insight into the role of a literary agent and the process of finding one. 
What does a literary agent do?
I remember reading a biography of Nina Simone, which stated that on her first album, she sold the rights completely for $3000 USD. The album went on to make $1million USD in royalties, which she never saw one penny of. And I remember thinking, she really should have had a decent agent.
In their most basic roles, an agent is the protector and promoter of an author's interests. They have to be because an agent's interests is utterly aligned with that of the author. Their job is to find the talent, curate it, sell it to publishers and manage the rights effectively so that the author will have both creative success and the financial benefits they deserve, while also navigating the alien and coded rules of this industry. In short, to prevent the very thing, that happened to Nina Simone.
Who is the right agent for YOU?
While the basic elements of the job is the same, the way each agent differs from each other is style. The key word here is alignment – finding that person whose approach in business and relation with the client is sympatico with the author's needs as well as their wants. Every agent is different with specific lists and criteria that they are looking for – few agents represent all genres. Instead they will have a clear curated list of authors and specifications based on what they believe is their wheelhouse of expertise.
The first thing to do in finding the right agent for you, is to look at the lists and specifications and see if you fit that criteria. Then do your research (via Twitter, social media, interviews etc) and see whether their approach fits well with the individual criteria you have. Another good tip is to look at authors you admire who you feel you are similar to and look up their agents to give you a good steer on who to include in your submission list. Remember it is about securing a long and productive relationship for your overall career – not just that individual project.
How should you approach a literary agent?
 Never ever send your work to overall book departments – in the age of the internet it is perfectly normal and better for you, to submit direct. The first thing to do is read the submissions guidelines on a website and stick to the guidelines for how to submit and what to submit to that agent. Here are some pointers on getting your submission spot on:
The tone of any submission letter should be friendly but formal;

Place your submission letter in the body of an email rather than as a separate attachment and keep it clear: a short pitch of the book, the genre, title, word count and comparative titles or readership it might have similarities with;

It is always helpful to explain why you are targeting that agent specifically – what it is about their list you admire and why you are approaching them;

Always include a short relevant biography of yourself including any relevant courses/prizes etc you may have that relates to your writing;

The synopsis should be no more than 2x sides of A4 and the first 50 pages or 3x chapters of your work should be appropriately spaced and easy to read with numbered pages.
All agents are online and will have a strong website and presence over the internet although the Writers and Artists Year Book lists all the agents across the UK. Do your research and do not send to more than one agent at an agency, unless specified otherwise. This is because Agents do not like to fight amongst themselves for books – they have enough competition out of house so to speak. It isn't wholly official, but it is certainly frowned upon. Also if they state they do not represent your genre, do not feel you can change their mind. In the same way you would be specific when applying for a job, bring that same level of research to a submission.
What happens next?
If an agent likes your work, they will call in the rest of the manuscript. If they like that they will request a meeting. This is as much about you deciding whether this is a good fit as a working relationship as much as it is for them to do the same. If that all goes well, then they will offer you a formal contract of representation.
Do note that any agent who pressures you to sign a contract without explaining it properly is someone to be wary of. Things to look for are termination clauses, expenses and commission rates. Commission rates in the UK are 15% on book deals done in the UK and 20% abroad. This means that if they do a deal for £10,000, they will receive 15% off of the gross of £10K. But this doesn't just apply to advances – it also includes any future revenue off that contract. So if you leave the agency, they will still receive commission regardless of where you go. For that reason alone, you should be careful of who you sign with. You should ask about film and TV and how this is handled. Any agent who demands money upfront or payment outside of these commissions for deals actually done, is a charlatan and should be strung up. DO NOT SIGN WITH THEM.
If an agent does not want to represent your work they may email to say so with a standard rejection. You can only expect to receive feedback if they call the work in and then reject it. Due to the volume of submissions they receive they will only do this for manuscripts they ask to see the rest of. Some agents may not respond at all – but see that as a lucky escape. If they aren't courteous to you at this stage, they clearly are not for you.
If you are widely rejected, don't give up. Take it as a learning experience – what could you do differently next time? This is a subjective business and full of rejections and hardships. Every author goes through it whether on their first book or their fortieth – rejections are a guarantee for every author at some stage in their career. Do not be so easily dissuaded – give yourself permission to fail, because only in taking that risk can you find future success.
---
Nelle Andrew is an agent at RML. She was nominated for Agent of the Year in 2018 and is a Bookseller Rising Star (2016). She represents an array of award winning authors and bestsellers such as Sara Collins, Elizabeth Day, Beth Underdown, Heidi Perks and Bryony Gordon.
Published 5 October 2020
class="post-32118 post type-post status-publish format-standard has-post-thumbnail hentry category-special-feature"Theresa Lola looks back on her time as Young People's Laureate For London, 2019-2020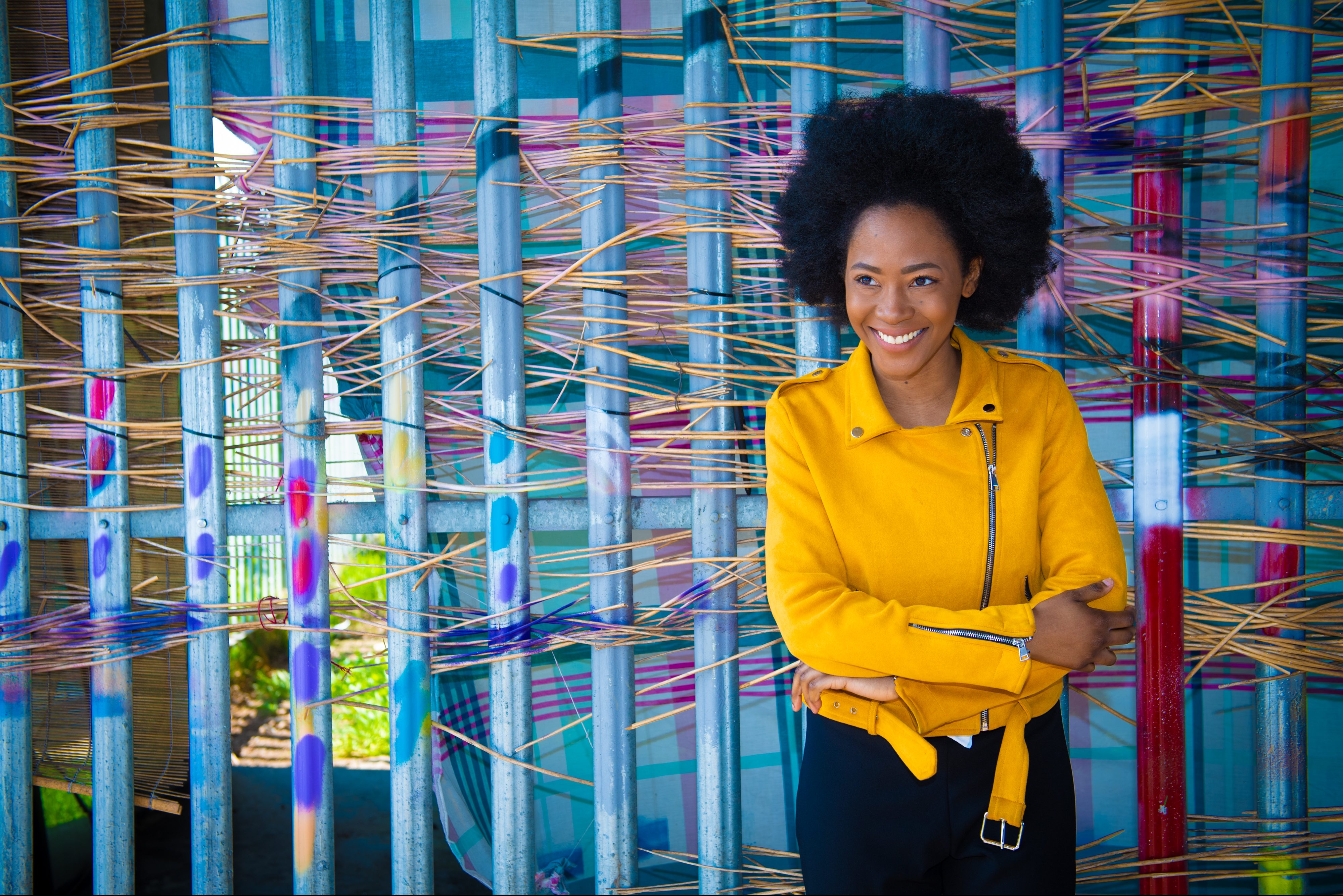 As Young People's Laureate for London 2019-20, Theresa has performed and led workshops across London, as well as internationally in Singapore and Nigeria, and led online campaigns to engage young people with issues around mental health. Theresa tells us about her time as laureate: 
"My time as Young People's Laureate for London has come to an end, and I am grateful for what has been an enlightening and nourishing role. I cannot begin without praising Spread the Word for their invaluable support. At the start of the role the aim was to focus on the use of poetry to address young people's wellbeing and mental health. We ran two social media poetry campaigns, something I would have not had the confidence to do before. The first campaign was #MyMentalHealthJourney supported by Young Minds charity, it involved young people writing and sharing poems to enlighten others about mental health. The poems were touching and brave. The second campaign #SayYourPeace was a highlight, it was launched at the start of the COVID-19 pandemic and encouraged people to share poems about the things bringing them peace. The poems reminded me of the power of poetry in responding to the world. Witnessing the change poetry brought to young people was the main highlight, whether it was through workshops, events, interviews, social media campaigns or mentoring sessions.
Through the role I got to carry out varied residencies. The residency at Bethlem Museum of the Mind, an international archive of art around mental health, involved working with young women to write poems in response to the Four Ages of Woman exhibition which explored the social view of women's mental health. Wellbeing and its cross arts responses are an interest of mine, and I gained useful ideas from the residency which will be relevant to my post-laureateship journey. The residency at Wellcome Collection museum was the longest of the residencies and allowed for an exploration of different topics in the poetry workshops, such as identity, wellbeing, climate change, and home. Seeing the young people bond over time and continue to write was a joy to witness. The residency at Free Word Centre explored young people's relationship to housing in London, it culminated with an event which included commissioned poems by two additional poets, and audio recordings of us in conversation accompanied by moving illustrations. The residency at St Paul's Cathedral was a dive into the history, architecture, and art at the St Paul's Cathedral, I received detailed historical information and resources I would not have had access to before. The residency involved working with two secondary schools to write poems about how the cathedral leads us to ponder on hope.
Taking on the role as Young People's Laureate for London has opened my eyes to the unlimited possibilities of what it means to be a poet. The role took me around London, wider England, and internationally to places like Singapore and Nigeria. It allowed me to see the importance of finding different ways to engage young people with poetry. I recently got signed by Peter Fraser Dunlop literary agency, and I look forward to writing towards my next body of work. I am moving forward with a clearer intent in the future, but with an openness to what lies ahead."
Reaching and engaging young people
During her tenure, Theresa led four residencies and produced four commissioned residency poems, the residencies were with:
St Paul's Cathedral – exploring the theme of 'hope' across several sessions with classes from West London Free School, Hammersmith and Archbishop Tenison School, Croydon;

Free Word Centre – delivering masterclasses with emerging writers with themes of housing and home, supported by resources from Shelter;

Wellcome Collection – engaging a group of young people with their 'Being Human' exhibition in partnership with Wellcome's RawMinds programme;

Bethlem Museum of the Mind – engaging young women writers with the museum's 'Four Ages of Woman' exhibition and female perspectives on mental health.
Theresa also ran a month-long online poetry writing group with poet Gabriel Jones. This supported 20 emerging writers to create new work, and to together offer feedback and critical perspectives on each other's work.
In addition, Theresa undertook a further 70 engagements across her tenure, including:
Taking part in an international Laureate exchange, welcoming young Laureates from the United States for a panel discussion;

Having her work translated into Italian and Greek;

Performing at events at the National Portrait Gallery, Bradford Literature Festival, Southbank Centre and BBC Radio Theatre;

Leading workshops for, among many others, the National Gallery, National Literacy Trust and the Poetry Society.

Judging the National Prison Radio poetry prize;

Participating in panel debates for the Tate Britain's Steve McQueen exhibition, the Grief Network podcast and for Singapore Writers Festival;

Delivering workshops for Save the Children working with young girls in Nigeria;

Producing new writing on commission for the BBC for National Poetry Day, Tate Modern and for the BBC Young Reporters Awards.
As part of her #MyMentalHealthJourney and #SayYourPeace campaigns, Theresa also:
Produced a film poem alongside Caleb Femi and Momtaza Mehri for the BBC's Culture in Quarantine programme;

Engaged over 1,000 vulnerable young people in Lewisham with workshops, activity packs and online resources in partnership with charity Youth First;

Produced 4 new poems about young people's mental health;

Hosted a reading for young poets at the Royal Academy.
Over her time as laureate, Theresa reached an audience of over 6,440 people delivering face-to-face workshops to more than 1,370 young people. Her online campaigns reached over 200,000 viewers and participants online.
Media coverage
Theresa and her work have featured across the media, including: the Voice, the Guardian, the Evening Standard, the Financial Times, Positive News, PORTER magazine and Singapore's Straits Times. She has appeared for interviews and as a guest on BBC Radio 4, BBC Radio 5 Live, and BBC Radio London, as well as Times Radio, and BBC London News.
In 2019 Theresa was photographed alongside poet Malika Booker for the September issue of British Vogue, guest edited by Her Royal Highness the Duchess of Sussex. In August 2020 Theresa was selected by guest editor Bernadine Evaristo to appear in a feature 'Here We Are' in the Sunday Times' Style magazine, as one of the voices shaping the culture of tomorrow.
Spread the Word would like to thank Theresa for all her hard work, her poetry and her dedication and commitment to engaging with young people and supporting young poets. Theresa has been an amazing Young People's Laureate for London. It has been an honour working with her and we wish her all the best as she moves on to the next stage of her career.
Published 1 October 2020