class="post-8194 post type-post status-publish format-standard hentry category-network-knowledge category-think"Life Writing Prize
recommended reading
Looking for life writing suggestions? The Life Writing Prize 2017 winner and highly commended writers, and judging panel share their top life writing titles that have inspired them.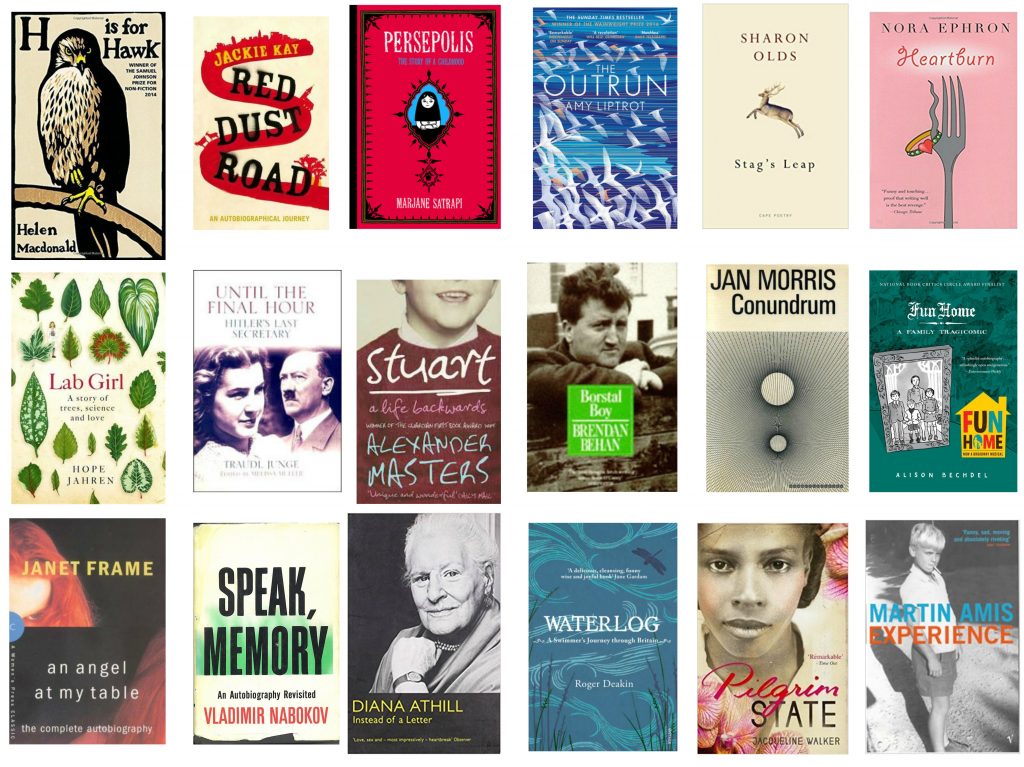 Jon Paul Roberts, Life Writing Prize winner 2017 recommends: 
Heartburn by Nora Ephron – Though it's technically classed as a novel, Ephron's account of how her husband left her for another woman when she was seven months pregnant is hilarious, wise, and touching. It focuses on adultery, marriage, and moving on. It taught me how to be funny and not to let that hinder the importance of what I wanted to say.
Fun Home by Alison Bechdel – This memoir in the form of a graphic novel is astounding. It's a family memoir, about sexuality, loss, death, and parents (no wonder I really enjoyed it). It's written with wit and style. The illustrations are beautiful and the words will break your heart. It's a remarkable work of genius.
Stag's Leap by Sharon Olds – This book kills me. Olds tells the story of her divorce over this collection of poems and she captures the hurt and pain like no one else can. She can create an image like no other, and leaves no stone unturned. It's a lesson in honesty and confession.
How To Grow Up by Michelle Tea – In this 'memoir-in-essays' Tea discusses her former addictions, her money issues, her housing problems, her love life, her trip to Paris fashion week; nothing is off the cards. It's honest, funny, and profound. This book pulled me out of the hole I'd been in after my dad died, and it showed me the way to find the silver linings amongst the negativity.
How Did You Get This Number by Sloane Crosley – In her second collection of essays Crosley explores a trip to Portugal, her relationship with taxi drivers, a trip to Alaska for a friends wedding that ends gruesomely, and more. The collection taught me so much about essay writing. It showed me how to hone in on the specifics, to add wit and humour, and to understand, overall, what you're trying to say. Crosley is, to put it simply, an excellent essayist and if you're interested in writing them I'd read this book!
---
Claire Lynch, Highly Commended Life Writing Prize writer 2017 recommends: 
H is for Hawk by Helen MacDonald (2014) – My sense of this book is tied up with how I read it, all in one sitting on a cold Sunday in January. I was completely transported by it and made shamefully aware of how little attention I paid to the wildlife around me. It's transformative.
Stuart: A Life Backwards by Alexander Masters (2005) – Masters' portrayal of the the biographer-subject relationship is like nothing else I've read. Very few biographies manage to balance real humour and unbearable tragedy in the way it's done here.
Persepolis by Marjane Satrapi (2008) – A classic of graphic memoir. This book deserves to be on the list for its portrayal of childhood and adolescence alone but the weaving of the personal narrative into that of Iran's ancient and recent history is what makes it remarkable.
Borstal Boy by Brendan Behan (1958) – An unusual choice perhaps but something I've read over and over. Ostensibly a prison memoir, the book is really is a portrait of outer bravado and inner vulnerability.
Conundrum by Jan Morris (1974) – This is an eloquent and moving account of being 'in the wrong body'. I love the author's hypersensitivity to what it means to be and have a body, something many of us are likely to take for granted. It's a real insight into another person's experience of living.
---
Kerri ní Dochartaigh, Highly Commended Life Writing Prize writer 2017 recommends: 
Amy Liptrot- Amy's book The Outrun is the book that has changed my life in the deepest way without a shadow of a doubt.  Her writing is beautiful, honest and so good it leaves an imprint on your insides.
Vladimir Nabokov – Nabokov's Speak Memory blew my mind as a young Undergrad. After my first reading of the book I dreamed of the most beautiful and colourful butterflies crossing borders for many weeks. His blending of fact with startling and magical fiction has influenced me for well over a decade now.
Jeanette Winterson – Winterson has stated that there is no such thing as autobiography and continuously leaves me dangling as a reader off the golden threads of the webs of life(s) she weaves. For that, and for every single word she has ever written, I will be ever grateful.
Roger Deakin -Deakin's work, although mostly termed 'Nature writing' shines a bright and honest light on what it means to live a life true to who you are.
Helen MacDonald- The way in which H is for Hawk deals with grief completely changed the way I looked at memoir and its relationship with the outside world. Her honesty and writing style are deeply moving.
---
Blake Morrison, Life Writing Prize 2017 Judge recommends:
Five fine relatively recent examples of life writing, to my mind, are:
My Struggle by Karl Ove Knausgaard (any of the 6 volumes, but my favourite is the second)
Lorna Sage's Bad Blood
Dave Eggers's A heartbreaking work of staggering genius
Tobias Wolff's This Boy's Life
Linda Grant's Remind Me Who I Am, Again
---
Katy Massey, Life Writing Prize 2017 Judge recommends:
The Three of Us by Julia Blackburn
Red Dust Road by Jackie Kay
Pilgrim State by Jacqueline Walker
Bad Blood by Lorna Sage
Smile Please by Jean Rhys
---
Margaret Stead, Life Writing Prize 2017 Judge recommends:
I find this very difficult to do as there as so many wonderful books to choose from – and I am excluding any published by Atlantic! However, these are a few that have had a profound effect on me over the years:
Until the Final Hour by Traudl Junge –the searing memoir written as confession by Hitler's secretary, which was the basis for the film Downfall.
Pond Life by Al Alvarez –a beautiful, poignant meditation on aging, and on the Hampstead Ponds, one of my favourite places.
An Angel at My Table – the second of Janet Frame's marvellous three volumes of autobiography.
Experience by Martin Amis –clever, funny, glittering.
Instead of a Letter ­- the most powerful of Diana Athill's wonderful books. As she has said, it taught her that 'Difficult things happen; I recover.'
Lab Girl by Hope Jahren – I desperately wanted to publish this brilliant book about being a woman scientist, being bi-polar, and about the trees the author has studied through her life's work.
class="post-8391 post type-post status-publish format-standard has-post-thumbnail hentry category-blogs category-network-knowledge category-tips"Happy National Writing Day
from our Associate Writers
In November 2016, Spread the Word announced our inaugural Associate Writers – Laila Sumpton, Sabo Kpade, Jarred McGinnis, Simon Mole, Jasmine Ann Cooray, Ruby Cowling and Nick Field. As today, June 21st, marks the first ever National Writing Day, we thought it would be the perfect opportunity to showcase what some of our writers have been up to since then. We've also asked them for their top tips for aspiring writers.
We hope that this makes you feel inspired on National Writing Day!
Ruby Cowling won The London Short Story Prize in 2014 and is a fiction writer who has had her work published in numerous publications. She is also the Associate Editor for Short Fiction in the UK and at The Writing Disorder in the US. 
'I'm currently focusing on a rewrite of a book I'm hoping to complete by the end of the year. I'd describe it as speculative psychological fiction. It's a novel-length book (note the equivocation there… "novel" is a contentious term for it just now) that looks at the ways human identities are increasingly shaped by – and performed via – technology, and the resulting potential effects on our sense of self. It's set in a fictional northern English town, and London, with the action taking place this year or next. I'm looking at the quiet-but-critical psychological necessity for every human being of retaining a truly private psychic "core", and in what happens if we erode this part of the self by sharing everything with others. The book also touches on the vulnerability of "disaffected" young people (in particular) to suicide, and their potential to obsess over – even become – a "curated", controlled self-image when wider society lets them down.
I'm also still writing the odd short story, outside the book project, and am in the early stages of planning some collaborative work around "tech and identity" for later in the year.'
Ruby's advice to writers is – The best advice I've had has been "trust your instincts". Treat "rules" as guides; they may well be worth considering, but don't let them bleach you out of your writing. Writing is walking a narrow path between brazen arrogance and terrible self-doubt, but on some level you know what you want your work to look like, and what makes it unique and fascinating is the you-ness of it. And, obviously: read like mad. If you read enough, your instincts will magically become more and more trustworthy.
Simon Mole is a poet and facilitator. The first Poet Laureate for the London borough of Brent and part of poetry collective Chill Pill, Simon also co-leads the Keats' House Poetry Form for Keats House Museum.
In the last few months, Simon has been working with newly arrived migrants and refugees for English Pen, with vulnerable elders in care homes for Arsenal Football Club, and with lots and lots of primary school kids!
In February 2017 Simon launched a free, online poetry resource for teachers, kids and parents. At this link you'll find a horde of poems, raps and interactive writing games.
Simon's first play for children and families was commissioned by the V&A, and performed at the museum 28 times in October 2016. 'Friends For All', is an interactive rap story about having the confidence to be yourself and stand up for what you believe in. The show is touring with Half Moon Theatre across 2017/18.
Simon's top tip is – A good idea often hides behind one. Write now, edit later!
Laila Sumpton is a published poet and facilitator. She has been commissioned by the British Library, British Museum and National Trust, and is also the co-director of Bards Without Borders.
'This year has really flown by so far and I have been working on a wide range of projects with lots of different
organisations and learners.
I worked with a great music facilitator- Rhia Parker to deliver song writing workshops for adults supported by homeless charity St Mungo's.
An artists group I work with called The Change Collective have been delivering environmental education and storytelling workshops at Walpole park for several Muslim Homeschool groups and elderly groups. The Change Collective also ran a masterclass in creativity and mindfulness for the Barbican outreach program in Chingford.
I particularly loved working with year 5 and 6 students across five London boroughs to personify the fire of London following their visit to The Monument.
The refugee and migrant poetry group I co-founded called Bards Without Borders have been working on new material, some of which will be shared during our Refugee Week poetry event: 21 June, 7pm Ideastore, Watney Market. I am also coordinating another refugee week poetry and music for the amazing refugee children's charity Salusbury World on 12 July, 7pm St Luke's Church in Queens Park featuring fellow Associate Writer Jasmine Ann-Cooray, poet and playwright Tolu Agbelusi and poet Handsen Chikowore.
I am also currently branching out into short stories with the Spread the Word's City of Stories project- working with ESL learners in Ealing and Bexley.
And finally, I have also been working on an exciting commission for Historic Royal Palaces, which I hope to reveal more about in autumn…'
Laila recommendation to aspiring writers is: It has been great to seek some much needed editing and writing sanctuary in the Spread The Word offices, I would also advise going totally off grid for really focussed wiring sessions- if you are easily distracted like me!  Carve out time in your diary for reading literature, seeing poetry events and your own writing- this is what feeds you as a writer. Regularly challenge yourself to respond to news, films, documentaries, plays and conversations that move you. I rarely enter competitions, but would encourage writers to have a go- many are free to enter and are listed on the Poetry Society webpage, if anything- it forces you to finish a poem!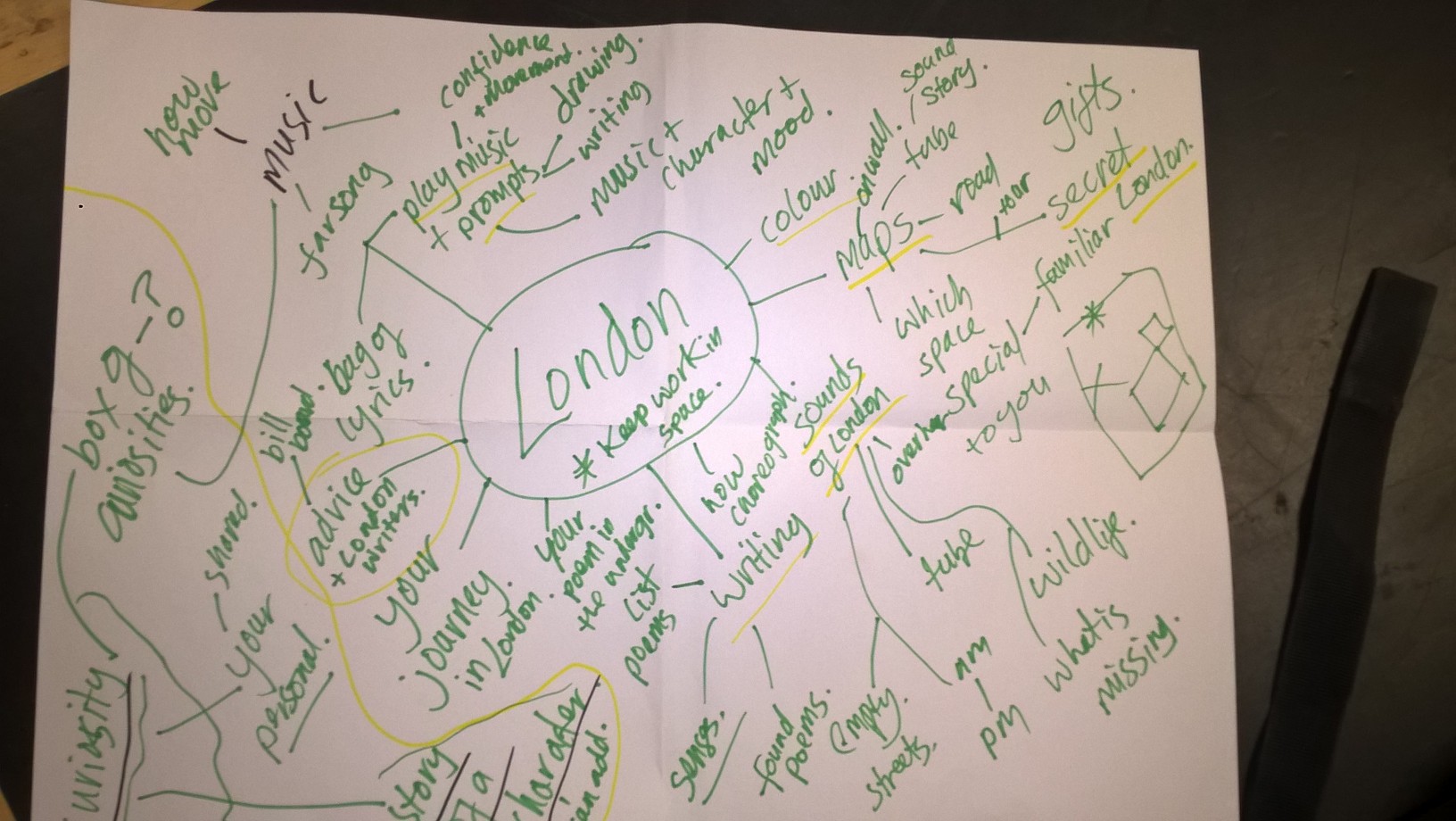 class="post-8306 post type-post status-publish format-standard has-post-thumbnail hentry category-news category-news-opportunities category-opportunities"London Short Story Prize 2017
open for entries

Spread the Word is pleased to open the London Short Story Prize 2017, judged by writers Leone Ross and Joe Dunthorne, and agent Emma Paterson of RCW Agency.
The London Short Story Prize 2017 is open for entries from 19 June until Monday 9 October at midday and we're on the lookout for the best short stories written by London writers. We are pleased to be able to offer 50 low income writers free entry for this year's Prize.
---
Submitting your story to the London Short Story Prize – The Lowdown
This year's Prize is open for entries on Monday 19 June 2017.
The deadline for entries is Monday 9 October 2017 at midday.
The winner will receive £1000, have their story published in print and online by Open Pen, and feature in the London Short Story Prize 2017 anthology.
You can enter you story online via Submittable or in the post (guidance for postal entries to can be found in the guidelines).
Two highly commended and three shortlisted stories will be published in the London Short Story Prize 2017, by Kingston University Press and paid for their story publication.
The Prize is open to entries from writers living in London. If you are unsure whether your address counts as London, please use the Doogal website to check.
The word limit is 5000 words per story.
The Prize is judged completely anonymously; to that effect please ensure your name does not appear anywhere on the story document you enter.
The stories must be previously unpublished (including broadcast in any medium, published in print or online).
Writers are welcome to submit as many stories as they wish.
There is a £6 charge per story entered.
There are 50 free entries available by application until Friday 28 July, 5pm, for eligible writers (see the bottom of this webpage for details).
If you're entering your story by post please download and complete a postal entry form that you can download here: London Short Story Prize Postal Entry Form 2017
Please read the full guidelines before submitting, which can be downloaded here.
---
What our judges are looking for?
Leone Ross:
"Vivid, specific, sensory detail. Your voice, sounding how you speak to your friends, not some faux Hemingway. No Edgar Allen Poe wannabes! I'm looking for the truth – by that, I mean authenticity – even if it costs you something to put it on the page. Say what you mean, and mean what you say."
Emma Paterson:
"A distinctive voice; technical ambition; humour, and a writer who understands – and wants to challenge – the short story form."
Joe Dunthorne:
"I'm not looking for much from these stories, just that they be exquisitely written in an unforgettable voice with characters who feel alive – more alive! – than my closest friends and family. Only that these stories change my life forever in unguessable ways. Only that every sentence should come back to me in dreams. Only that I be so awed by the possibilities of fiction that I immediately go to write a story of my own before realising that there's no point because I'll never get close."
---
The history of the London Short Story Prize
Thinking of entering the prize this year? You'll be in great company. Find out about the winners, judges and anthologies from the first year of the prize (2013) to date: spreadtheword.org.uk/resources/view/the-story-of-the-london-short-story-prize
Spread the Word has been running the London Short Story Prize (originally the Spread the Word Prize) since 2013. We run the Prize to discover and raise the profile of some of the best short story writers in London.
---
The Judges
Joe Dunthorne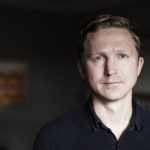 Joe Dunthorne's first novel, Submarine, was translated into sixteen languages and adapted for film by Richard Ayoade. His second, Wild Abandon, won the 2012 Encore Award. His debut poetry pamphlet was published by Faber and Faber. His short stories and poems have been published in The Paris Review, the London Review of Books and McSweeney's. He teaches on the MA in Prose Fiction at the University of East Anglia. His third novel, The Adulterants, will be published in February 2018. He lives in London.
Leone Ross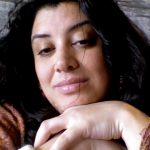 Leone Ross writes magic realism, erotica and literary fiction. She has published two novels, All The Blood Is Red (ARP/Actes Sud) and Orange Laughter ((Anchor/Farrar Straus & Giroux/Picador USA). Orange Laughter was shortlisted for the UK Orange Prize and named by Wasafiri magazine as one of the most influential British novels of the last 25 years. Her short fiction has been shortlisted for the V.S Pritchett Prize and Salt Publishing's Scott Prize. She has judged the Manchester Fiction Prize and the Wimbledon Bookfest Short Story Competition. Ross's latest work is short story collection, Come Let Us Sing Anyway (Peepal Tree Press, 2017).
Emma Paterson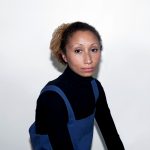 Emma Paterson joined Rogers, Coleridge & White in 2013 after working at The Wylie Agency for two and a half years. She has a BA in English Literature from Cambridge University and an MA in Gender Studies and Critical Theory from SOAS. She represents literary novelists, short fiction writers, journalists and academics, and is currently the Treasurer of the Association of Authors' Agents.
---
Free entries available for low income writers
Spread the Word is pleased to be able to offer 50 low-income writers free entry for the London Short Story Prize 2017 to ensure that if you cannot afford an entry fee, you are able to participate in the Prize.
If you would like to apply for a free entry, please email hello@spreadtheword.org.uk calling your entry 'London Short Story Prize free entry application' including your name, postal address, email address and how you meet the low-income criteria by 5pm, Friday 28 July 2017.
Spread the Word will let you know whether your application for a free entry is successful by Friday 11 August 2017.
Free entry terms and conditions

Free entry for the London Short Story Prize 2017 is offered to London-based writers (if you're not sure whether you are based in London please use the Doogal website to check whether your residence is classified as London) who are on a low income, for example receiving benefits such as Job Seeker's Allowance, Working Tax Credits, Disability Living Allowance, Carer's Allowance and Employment and Support Allowance or those who are earning less than the London Living Wage of £9.45 per hour.
To apply, email hello@spreadtheword.org.uk with the email subject 'London Short Story Prize 2017 free entry application' including:
– Your Name
– Your Email Address
– Your postal address
– How you are eligible
Applications for free entries need to be received by Friday 28 July 2017, 5pm.
Applicants will be notified of the decision of their application after the closing date by Friday 11 August – almost 2 months before the Prize deadline to submit your story.
50 successful applicants will be given one free entry each. Any applicant wishing to submit more than one story will need to pay for additional entries.
Applicants need to wait to see if their application has been successful – Spread the Word will not refund entry fees for writers who submit their story before the free entry application decision.
All stories will be judged in the same, anonymous way.
The London Short Story Prize Terms and Conditions apply to paid for and free entries.
---
Enter now
Once you've read the Prize guidelines, and you've refined your story so it's the best it can be, you can enter online via Submittable or in the post. Please read the full rules for information on posting your entry: London Short Story Prize Rules 2017
class="post-8287 post type-post status-publish format-standard has-post-thumbnail hentry category-creative-writing category-network-knowledge"City of Stories Short Stories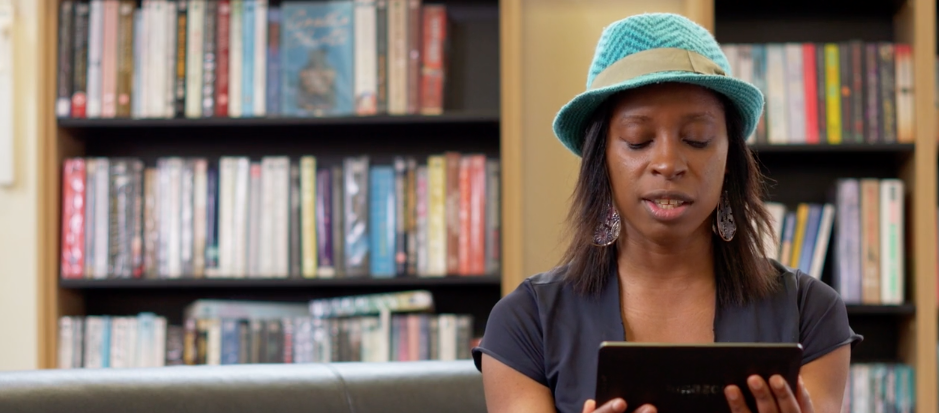 In June 2017 we launched City of Stories, a brand-new ACE-funded partnership between the Association of London Chief Librarians and Spread the Word, to celebrate London's writers, readers and libraries. We're so pleased to have had such a phenomenal response so far, with over 40 free workshops across the capital and hundreds of people getting involved.
The four City of Stories writers-in-residence, Courttia Newland, Alex Wheatle, Bidisha and Irenosen Okojie were commissioned to write a short story inspired by their residency. The stories have been made into beautiful films by High Six Media and celebrate different parts of London across different timelines; from the Dickensian era to modern-day, exploring – in intricate detail – the lives of everyday Londoners.
We hope you enjoy watching this showcase:
You can also download and read the City of Stories short stories here:
When the Bombs Stop Falling By Bidisha
Rose and Crown by Alex Wheatle
Mr Pal's Retreat by Courttia Newland
Kookaburra Sweet by Irenosen Okojie
Thank you to the staff at Kingston Library, The Library at Willesden Green, Idea Store Whitechapel and Forest Hill Library. Thanks also to our writers-in-residence, the BSL interpreters on the day and to High Six Media for bringing these stories to life.
class="post-8273 post type-post status-publish format-standard has-post-thumbnail hentry category-opportunities"Spread the Word celebrates National Writing Day on 21 June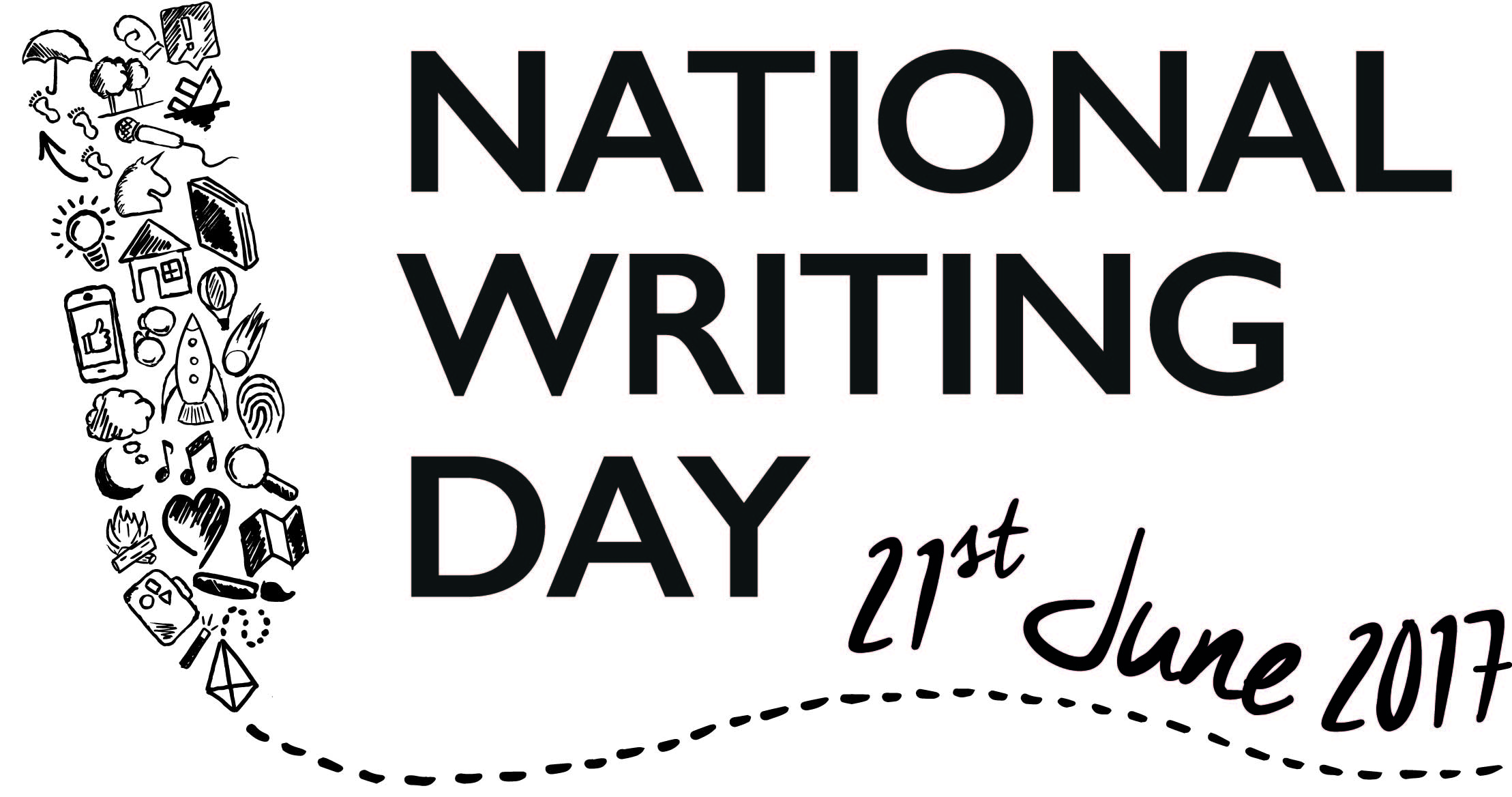 Spread the Word's Programme Manager and winner of this year's Waterstones Children's Prize for Older Fiction and The Bookseller YA Prize 2017, Patrice Lawrence will be at Waterstones Tottenham Court Road on National Writing Day (21 June) from 12-3pm for drop-in sessions.
Whether you'd like to talk to Patrice about your novel idea, ask her for top tips on creating characters or explore the structural development of your writing, you can drop by for an informal chat and pick up some information about Spread the Word's writer development programme.
Each session will last for 20 minutes and the available time slots are:
12.00-12:20pm
12:20-12.50pm
1:20-1:40pm
1:40-2:00pm
2:20-2:40pm
2:40-3:00pm
These sessions are particularly well suited to fiction writers currently working on writing a novel or a collection of stories.
The address is: Waterstones (ground floor), 19-21 Tottenham Court Road, Fitzrovia, London, W1T 1BJ. There are accessible lifts at the venue.
Please note that these sessions will run on a first come, first served basis – there is no need to book in adavnce, just turn up with your questions. Patrice will not be able to read any work in advance.
If you'd like to enquire what sort of questions you can ask Patrice prior to coming, please email Aliya at aliya@spreadtheword.org.uk
class="post-8251 post type-post status-publish format-standard has-post-thumbnail hentry category-news category-news-opportunities"Spread the Word supports
Penguin Random House UK's
WriteNow Mentoring Programme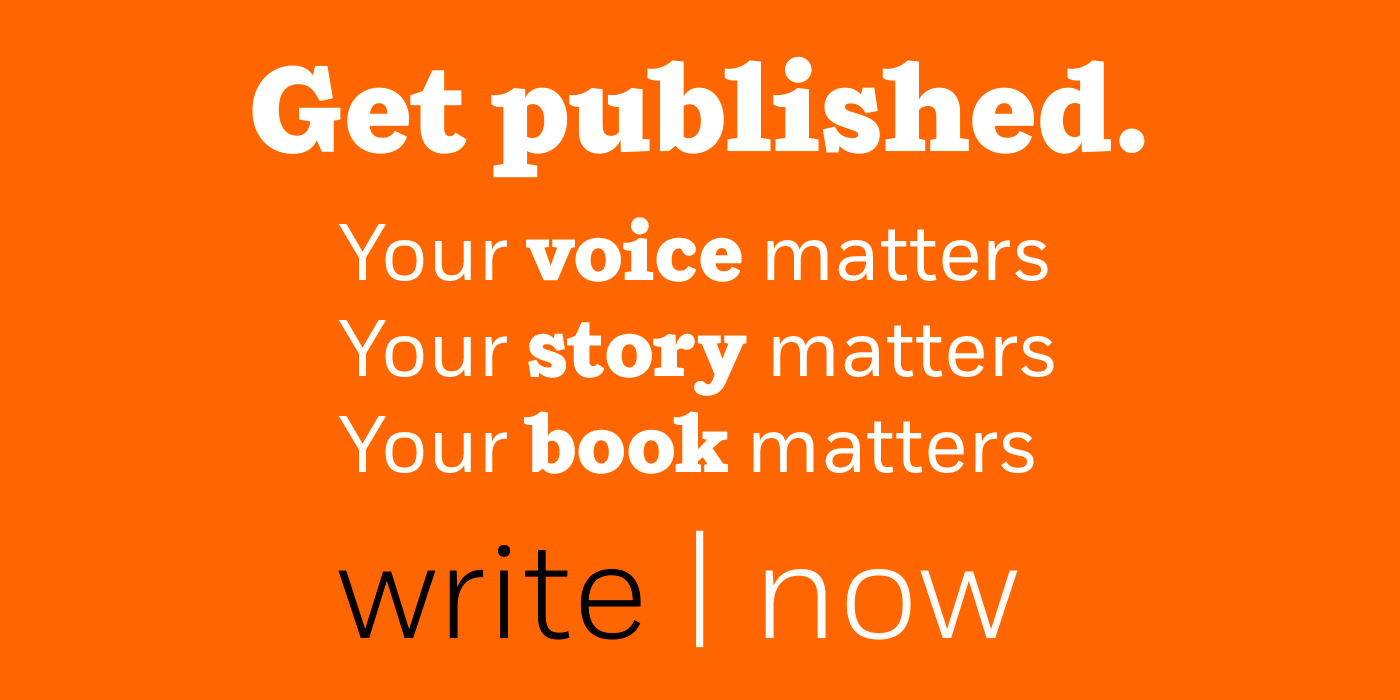 Spread the Word is pleased to once again be a charity partner in Penguin Random House UK's year-long WriteNow mentoring programme. WriteNow aims to discover and develop new writing talent from communities under-represented on the nation's bookshelves.
WriteNow was created in 2016 to help ensure books and publishing better reflect UK society. It aims to find unpublished voices that are currently under-represented in books across all genres, including Fiction, Non-Fiction and Children's. This includes writers from a socio-economically marginalised background, LGBTQ (Lesbian, Gay, Bisexual, Trans, Queer) or BAME (Black, Asian, Minority Ethnic) writers, or writers with a disability.
The programme offers 150 aspiring writers access to free regional events in London, Bristol and Newcastle where they will get one-to-one time with editors to receive expert, personalised feedback on their book, alongside access to literary agents and published authors, including Elif Shafak, Kit de Waal, Afua Hirsch and Fox Fisher.
Penguin Random House editors will work with 10 of the most promising writers over 12 months to make their manuscripts the best they can be, with the ultimate ambition of publishing these new writers.
Spread the Word is pleased to be part of the cohort of regional writer development charities that are part of WriteNow 2017 Penguin Random House alongside Literature Works and New Writing North.
Tom Weldon, CEO, Penguin Random House UK, commented:
"Books and reading can make an enormous difference to people's lives, expanding our imaginations and empathy and helping us make sense of different perspectives."
Charlene Allcott was one of the twelve writers selected to take part in the first mentoring programme. She shares her thoughts on WriteNow:
"The opportunity to meet a lot of people in the industry was like being able to step behind a velvet rope at a nightclub that that you've been desperate to get into for years and years. And actually, when you get there, you see that everyone is like you and has the same hopes and dreams and ambitions. To any writers thinking about applying for WriteNow, I would say stop thinking and start writing."
 Nikesh Shukla, author of The Good Immigrant said:
"WriteNow was a great opportunity for marginalised writers to be in a room with their peers, writers they respect and editors willing to offer them feedback. Sometimes this is all you need to show you that you can be a writer and you deserve success – being in the room. Well done WriteNow for inviting people into the room."
 Ruth Harrison, Director of Spread the Word added:
"Spread the Word, London's writer development agency, has seen many of London's writers gain hugely from WriteNow with increased confidence in and professional feedback on their writing, insight into how publishing does what it does and invaluable contacts within the industry that would otherwise take them years to establish. Spread the Word is delighted to be supporting WriteNow into its second year."
Are you a writer looking to apply? 
Unpublished writers across the UK can apply to attend one of the WriteNow insight days in London, Bristol and Newcastle by visiting http://www.write-now.live/ and submitting a sample of their work. 150 writers will then be invited to attend one of the events. Ten exceptional writers will go on to benefit from a year of mentoring with the goal of having their book published.
Applications for WriteNow 2017 open on Tuesday 13 June and close on Sunday 16 July and must be submitted at: http://www.write-now.live/
Please note that Spread the Word is not able to answer queries about applications; please field your queries to the WriteNow team.