class="post-14930 post type-post status-publish format-standard has-post-thumbnail hentry category-interview"An interview with Miranda Doyle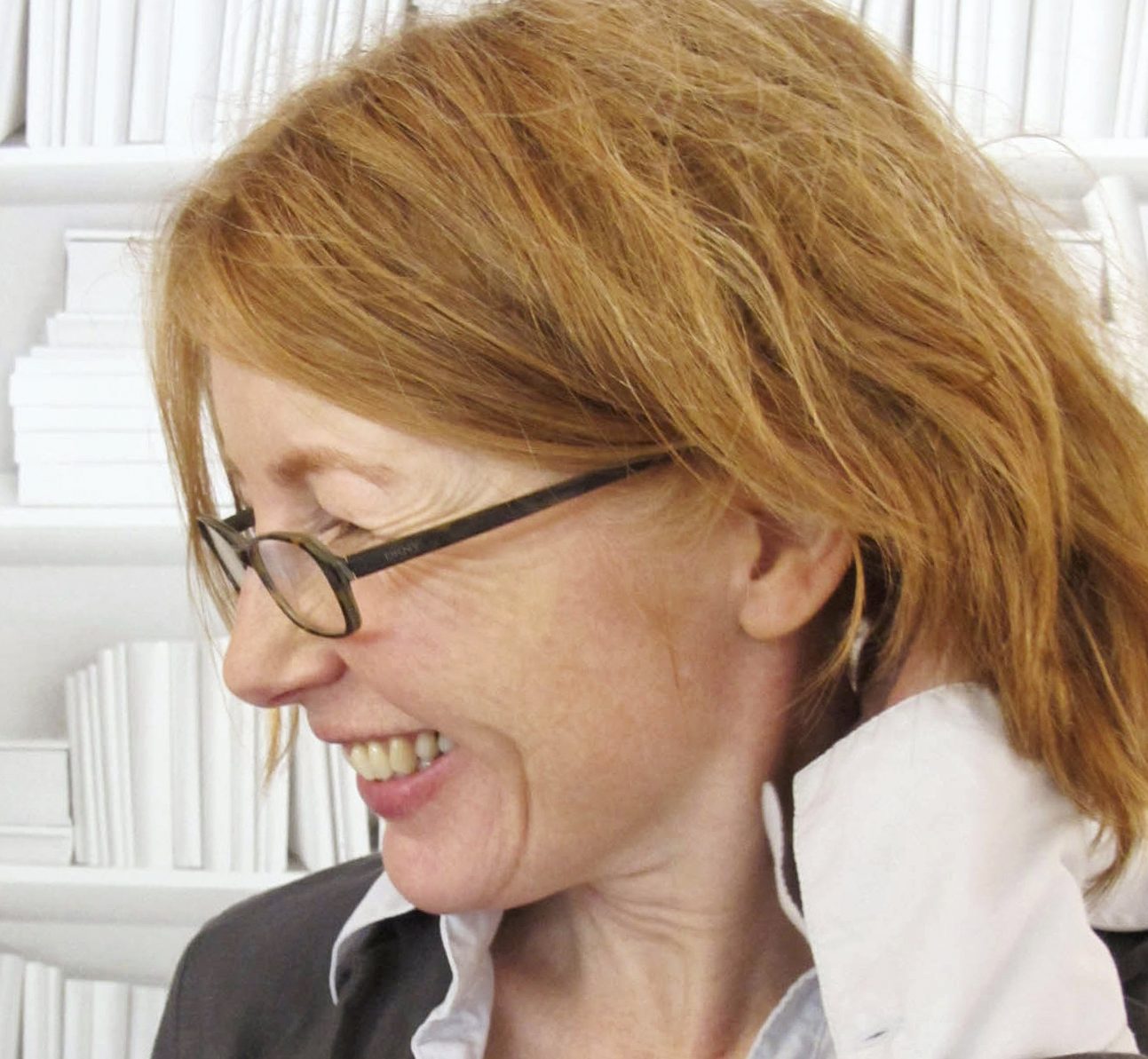 As part of Spread the Word's new season of events, we'll be running two online writing courses, one of which will be led by Miranda Doyle. 'Writing a Life' will start on 25 October and run for six weeks. The course will focus explicitly on life writing and the memoir and will explore ways in which writers can tell their stories. We spoke to Miranda to find out more…
Hi Miranda! The course that you'll be running is one of the many things that have come from our Life Writing Prize, which was launched in 2016. You're one of the mentors for the 2018 Prize – how did you feel about being getting involved with the Prize and what impact do you think it's having on the literary landscape?
It was a huge honour to be asked by the Life Writing Prize to be a mentor. I have valued massively my own mentors' support, their encouragement and their criticism. So it is brilliant to be able to have this opportunity to do that for someone else, and I am really excited to be working with Laura Morgan. This week we will establish her goals and then together make sure she has the kind of support she needs to write.
In spite of its increasing popularity, a lot of people get confused about the term 'life writing'. What does this term mean for you and are you surprised by the increasing demand for this particular genre?
The term 'Life Writing' has a looseness to it that the words Fiction, Biography, Memoir do not. I have had writers in my class who want to write autofiction, celebrity interviews, family biography, blogs, but the term also covers personal essays, testimonials, and diaries too. I think, for me, what holds all of these different genres together is how the narrator, the 'I' holds and tells the story, how much of themselves they give and how much they hold back. I agree it is surprising to have this increasing demand. However, when Will Self tells the Guardian that 'The Novel is absolutely Doomed' and confesses he is writing his own memoir, perhaps what has changed are publishers. While for those of us who write, there is less interest in the fads and drifts of industry. Instead I hope we will always continue to write the stories that we wanted to tell.
You're an extremely talented life writer yourself – your debut novel 'A Book of Untruths' was released in 2017 which John Burnside described as a 'meditation on time, memory and identity that raises questions that would not seem out of place in Nabokov's Speak, Memory of Augustine's Confessions.' Extraordinary (and well deserved) praise indeed. Can you tell me more about what inspired the book and the writing process?
I had taken the MA in Life Writing at Goldsmiths (and loved it) then taught Autobiography: Self and Truth to philosophy undergraduate students at Anglia Ruskin University. All of the texts I inherited for the module had a problem with truth, so in those lectures I explored how autobiography intersects with different kinds of life deceit. Then into the midst of it my Mum started her own truth telling, deconstructing the autobiographical tale that my late father had liked to tell about himself. My memories became lies. Though I was supposed to be writing a novel I was no longer interested in making anything up. And instead found myself at night throwing out a lie – an enjoyable prism through which to look at my own life mess. A way of making some creative capital out of chaos. All of us, as writers, need to do that. However bad things get, don't retreat to bed, write it down. Tell yourself as the plane decides on an emergency landing in Kathmandu that at the very least you'll be able to use this ghastly experience for the page.
Is it fair to say that life writing / the memoir can be an emotional challenge because it requires the writer to go inwards, work from memory and experiences, rather than imagination? Or in your opinion, is the gulf between fiction and non-fiction smaller than we think?
What's amazing about life writing is how all the sensory detail still loiters in our heads. Rather than painting onto a blank canvas writing from life is like sculpting wood – finding the story from the material already in our hands. However you're right the gulf is smaller. All that makes a good story in fiction, from deft characterisation to snappy dialogue, is also what makes good life writing. The difference is that a life writer is promising to be entirely truthful, whereas a novelist is promising to make it all up. On both sides of that line we will inevitably fall down. However, as long as our intention is to be honest, and we keep a respect for our readers foremost, then life stories open up literature to tales that have been long overlooked.
As well as writing, you teach Memoir and Life Writing at the Faber Academy, have lectured on Autobiography for the Philosophy and European Literature degree at Anglia Ruskin University and will be running the 'Writing a Life' online course later this year. What can participants expect?
Most of all I hope fellow writers will feel supported and that together we can find solutions to make it possible to tell on the page what needs told. Through reading others and being aware of the difficulties we may be having, particularly with trying to structure a rambling over full life, we will learn strategies for ourselves. Also how important it is to employ the tools of fiction in order to allow our characters to live and to give them voice.
That sounds really exciting. For those who are brand-new to the genre, can you name your top five life-writing reads and why you've picked them?


David Sedaris – Me Talk Pretty One Day because I laugh and laugh when I read him, and adore how he writes about his siblings.
Keggie Carew – Dadland for its lovely balance between memoir and the biography of Keggie's father, a brilliantly individual character and hero of both the French and Burmese wars.
Olivia Laing – The Lonely City for her melding of the work and lives of different artists with the solitude of living in a city, particularly New York.
Deborah Levy – Things I Don't Want to Know is a response to Orwell's essay: 'Why I Write' and a beautiful story of how childhood leaks on long after it is over.
Kathryn Hughes – Victorians Undone is an exploration of the body by the biographer Hughes, who feels that the physicality of biographical characters goes unaccountably missing: Henry James, for instance, described George Eliot as: 'magnificently ugly – deliciously hideous.'
And finally Miranda – we'll be launching the Life Writing Prize again later this year. Exciting times! Can you give us a top tip for life writers out there who may be interested in submitting?
If you're not on a life writing course, replicate some of the advantages of taking one: find a reader that you trust, and seek critical supportive feedback. On the side read, read, read.
A strong narrative voice will be important so free yourself up from all that tedious self criticism that so many of us are plagued by; allow yourself to speak.
---
Miranda Doyle's online course 'Writing a Life' will run from 25 October – 5 December 2018. Book your ticket here. Members of the London Writers Network get discounted rates. 
class="post-14956 post type-post status-publish format-standard has-post-thumbnail hentry category-news"London Writers' Week 2018 is GO!

London Writers' Week is an annual week long celebrating of new writing in the UK.
The week is overseen by the British Writers' Council – a body of industry professionals who have led the way in the UK in terms of new writing training. We're delighted to be one of their partners for this year's event. The theme is 'film' and the week is scheduled to run from 18-21 July.
Included within its exciting line-up of events is:
'In conversation with BAFTA award-winning writer/director Amma Asante
From Stage to Screen – London Playwrights' Blog workshop with screenwriter Freddie Machin
Opportunities for Writers in Videogames – panel events
How to improve the transition for Women from studying the Arts to working in the Arts…. and much more!
Weekend passes are available. Members of the London Writers Network will have 10% off Festival Passes. Please
e-mail Aliya
for the discount code.
Check out the full event programme and book your ticket
here
!
class="post-14901 post type-post status-publish format-standard has-post-thumbnail hentry category-interview"Ruby Cowling in conversation with Francesca Baker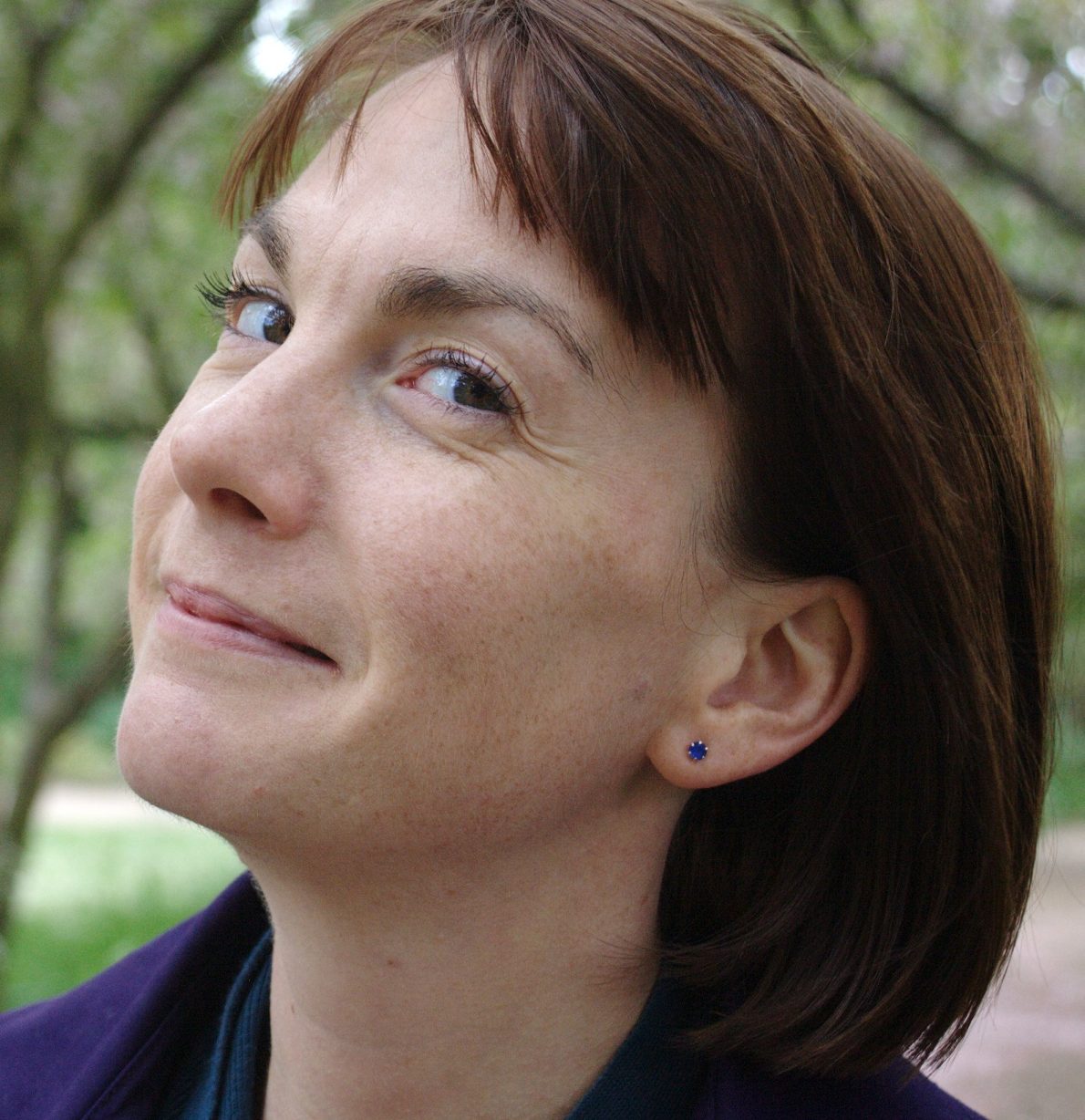 Ahead of her workshop, 'Kick Your Writing out of a Rut', Ruby Cowling chatted to Francesca Baker, Comms Manager at Spread the Word about what a writer's CV shows, overcoming blocks, self-censorship and experimenting with new ways of telling stories. You can read the full transcript below…
TRANSCRIPT
Francesca Baker: We're here in our lovely little office at The Albany, Spread the Word's office, with Ruby Cowling to have a little bit of a chat about what you've got coming up and what you've been doing.
You're running a workshop for us all about getting out of a rut and working through stuff and refreshing your writing. That's something that you've obviously had quite a lot of experience with.
You've won various competitions, you've submitted to lots of stuff, you've had your work published, and you're also an Associate Editor at Short Fiction. So you seem to do a lot of things. You've got a collection coming out in 2019.
Ruby Cowling: I do now, yeah.
Francesca Baker: Can you just tell us a little bit about that? You've won lots of competitions, including the White Review Short Story Prize and the London Short Story Prize. Your work's been shortlisted by Glimmer Train, Aesthetica, Gertrude Stein Award. You've published Lighthouse, The Lonely Crowd, Galley Beggar Press Singles Club, I Am Because You Are, and This Paradise is coming out in 2019.
It just sounds very, very productive and prolific. Do you write really fast? Do you get stories out really quickly?
Ruby Cowling: Not at all, no. I think every CV is going to sound as if the person's been really prolific, but of course that's just the peak achievements of about 7 years or so of work. You're never going to be listing all the times that you didn't make it and you couldn't work and you didn't do this.
So no, I work really, really slowly, and with quite some struggle, which is why I wanted to offer this workshop. I feel as if it's really my top area of expertise as to how to get over that difficulty of sitting down and really struggling to get any words out or facing all the demons that come with you every single morning when you try to work.
That looks like an impressive CV, and of course I'm really happy to be able to put that out, but it's certainly not a question of just "great, I'm going to write tons and I'm going to be super successful in 6 months."
Francesca Baker: That's the thing no one talks about, is the struggle that goes in. My dad's always saying to me, "When you publish your novel…" and I'm like, "Oh yeah, because it's just so easy to do that."
Obviously there was recently the article coming out about how little writers earn. People think that writing and creativity is this glamorous career, but it's a lot of work.
Ruby Cowling: It's a lot of work. It's the kind of work that you don't feel you can complain about it being hard work, because it's a privilege to do it and it's a wonderful – there aren't many careers in which you can access the parts of humanity, I suppose, that you can access through writing. Which is why I like to do it.
So yes, it's really hard work, but we're not really allowed to say that. It's nice if we have a shared space where people can actually admit to that and begin to discuss ways in which we can perhaps ease the pain.
Francesca Baker: Do you find yourself coming up against those kind of blocks quite a lot that you're hoping to help people overcome?
Ruby Cowling: I do, yeah. Now, I think with experience, I've come to recognize their faces when they do appear. "Oh, I know you, I've had you before. Even though you look just as frightening as you did the first time, at least you're familiar now. I know that I've conquered you."
It's certainly with time and experience that these things, though they do recur, become less monstrous.
Francesca Baker: I like that you've personified them and made them into something quite tangible. I guess that really helps to address them.
Ruby Cowling: I read somebody said that it's like having bats in your hair. I think DBC Pierre wrote that book Release the Bats, didn't he? It's a slightly different metaphor, but yeah, as much as bats are wonderful creatures, you don't want them flapping around in your hair, and that's how it can feel sometimes.
Francesca Baker: As well as writing short fiction, you write editorial fiction.
Ruby Cowling: Yeah.
Francesca Baker: Do you think that helps your own writing?
Ruby Cowling: It definitely does. It really does. I'd recommend to anyone, at whatever stage of your writing career, if you get any opportunity to work on a magazine, read other people's work – I mean unpublished work, not just of course the published writers that you would be reading – do that.
You get such an insight into so many different people's modes of writing. Even if something that you receive that's submitted doesn't work for you as an editor and you have to reject it – which of course happens all the time – it does make you question, always, why doesn't this work for me?
So you're learning all the time in such a quick way that you can't so quickly from just your own work.
Francesca Baker: What would you say is distinct and unique about writing short stories as opposed to novels or poetry?
Ruby Cowling: Everything. [laughs]
I've just been working on a novel for a while, and certainly with the short story you have the benefit that you think there is a possibility of actually being finished within 3 years, whereas with a novel you cannot necessarily see the finish line for a very, very long time. It requires a different kind of stamina.
Also with the short story as opposed to the novel, there's always this tantalizing chance that you might actually achieve something that has very few flaws if you put the work in, whereas with the novel I tend to think that it's just inherently going to be flawed. It's just too big not to have areas for improvement, even after all the drafts, even after publication. It's always the wreckage of a good idea, which I think is Iris Murdoch who said that.
Francesca Baker: Yes.
Ruby Cowling: Whereas with a short story, although perhaps we never really do achieve perfection, there's just the promise of potentially you may get there.
As for poetry, well, I think poets are kind of magician geniuses, so I can't really speak of poetry. But I think to me, poetry, trying to work in that genre, it's too intimate and too intense, whereas the short story, at least you have somewhere you can go and come back. That's the difference for me personally.
Francesca Baker: One of the things you're hoping to challenge in the workshop is self-censorship. Why is that such a problem? Why is it a barrier to good writing?
Ruby Cowling: It's a huge problem, I think. It can come in all forms. You may be actually writing and producing material, but on some level you've got the psychological brakes on. Your work might be functional, but it could be so much better because of all the juicy stuff you're holding back.
That can be a barrier that way. It can get so bad that you're not even able to put a word on a page because you think "oh no, whatever I say, I'm going to get into trouble of some kind" – whether it's with your parents, whether it's with society, anyone around who's telling you, "no, you shouldn't be saying that" or "no, you mustn't hold that view."
Francesca Baker: It can be very stifling, I guess.
Ruby Cowling: Yeah. It can be toughest if the barrier is to actually putting out something that's exciting to read and that makes people go, "wow, I feel that the author has taken a risk there."
For me, that's something I love in a short story, where you think the author's put something on the line of themselves, and you feel it and you really make that connection. Whereas if they're self-censoring, there's a barrier between you and there's a lack of intimacy then, which can result in not such a –
Francesca Baker: Yeah, it stops you putting stuff out. It stops you from connecting with your reader.
Ruby Cowling: Yeah.
Francesca Baker: Do you find that you quite often have to shock your work back to life? That's something you've said, that you're going through the motions, almost. You're getting words down on paper, but getting some of that…
Ruby Cowling: One way of getting going in the day is just to write anything, which is something that perhaps we'll work on in the workshop.
But once you've done that, once you're in the flow of actually producing words, it can come out sort of deadened and you realise that what you are producing isn't really where you want to be going.
Those are the moments when you need to be brave, perhaps, and ask yourself: "What is it that I'm avoiding? Okay, I'm going to allow myself to three sentences which directly address the dark stuff or the difficult stuff."
And then you can delete them. That's fine. Nobody else needs to know. But then at least you've opened up something else.
Francesca Baker: It sounds almost therapeutic.
Ruby Cowling: Well, yes, except you often end up worse off psychologically than you were before. It's not very soothing therapeutically, but it can allow you to start working certain things out.
Francesca Baker: You said that in your workshop you explore some unconventional approaches to storytelling.
Ruby Cowling: Yeah.
Francesca Baker: Sounds intriguing. Can you tell us a bit more about that?
Ruby Cowling: This is why I love the short story, because there are so many opportunities to do unconventional things.
We'll be looking at some short stories – mostly extracts, probably, not full-length short stories – from both British and international writers who have really, in their work, questioned what can actually make a story and have taken that to the limits in terms of literally, where are the words on the page? How much work are you making the reader do? How far can you stretch that before the idea of story breaks down?
Just really beginning to shine a light on narrative from a different place than the one where you might be sitting there thinking "I have to write in this way. I have to produce 'proper' sentences and it has to flow in the 'correct' way." That can just stifle you.
Francesca Baker: Kind of taking a different lens.
Ruby Cowling: Yeah, by opening up the ideas of what makes a story. I think it can really help people find different ways into their own work.
Francesca Baker: Finally, if I'm struggling with a blank page, what's your top tip?
Ruby Cowling: My top tip is make some kind of mark on that page – any kind of mark on that page. It might be gibberish, whatever.
I sometimes have found that it can help to try and transliterate the voices in your head that are stopping you from continuing that day, which might be telling you, "you're no good, you're rubbish, what you wrote yesterday was terrible, this is so boring," blah blah blah. Just get that down on the page. Write that down.
And then, of course, you can have the pleasure of deleting all of that because you know it's gone. Then at least your fingers are moving or your hand is moving, and you're going for the day.
Often you find that actually once those voices start to come onto the page, you often just swerve into your own work anyway. So it's not really a question of separate voices and then your work; it can be just a smooth way in.
Francesca Baker: To just get started.
Ruby Cowling: Yeah.
Francesca Baker: Awesome. Your workshop: Kick Your Writing Out of a Rut with Ruby Cowling, on Thursday the 11th of October at The Albany. Looking forward to it. Thank you.
Ruby Cowling: Thank you.
'Kick Your Writing out of a Rut' is on Thursday 11 October, 6:15-8:30pm at the Albany in Deptford. Members of the London Writers Network get discounted rates. Book here. 
class="post-13092 post type-post status-publish format-standard has-post-thumbnail hentry category-blogs tag-london-short-story-prize tag-lssp2017"An extract from 'The Moon We Drown In'
by Dylan Brethour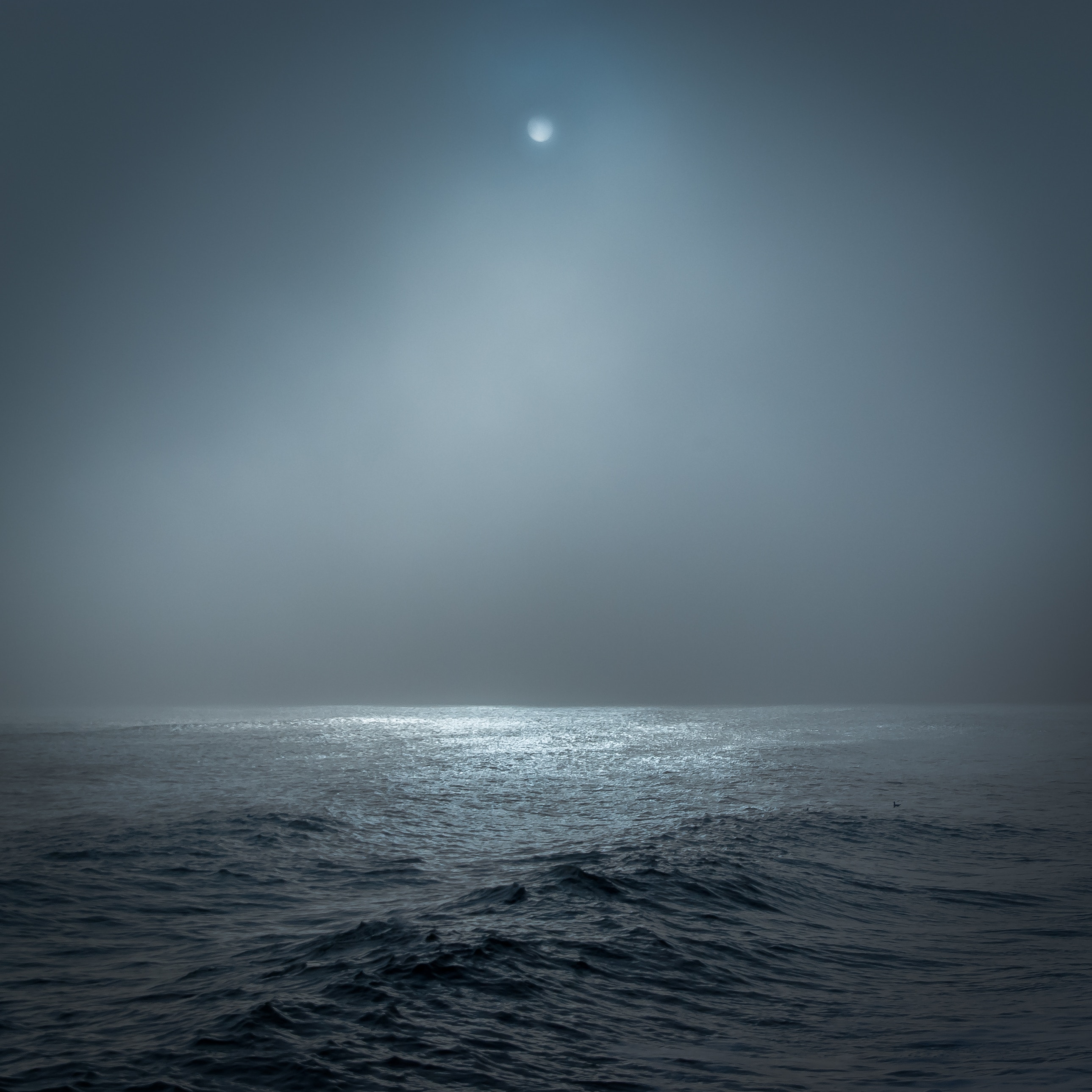 Dylan Brethour's tale The Moon We Drown In was highly commended in the London Short Story Prize 2017. Here she reads us the story.
Dylan is a freelance journalist and site editor at the human rights charity RightsInfo. She has been writing fiction regularly for several years but only began experimenting with short fiction last summer. The Moon We Drown In came out of herexperience living in Beijing. She says, 'I thought that the changes there had the effect of making a common problem more obvious: the desire to find solid ground in a world where very little is certain. I wanted to write about someone trying to find a sense of home and stability while slowly recognising that it isn't available – or if it is, it lies in the acceptance of change. And I wanted to write about the pain of that recognition not just being for ourselves but for the people that we love.'
For more information about the London Short Story Prize and details on how to enter, head here.
class="post-14819 post type-post status-publish format-standard has-post-thumbnail hentry category-london-short-story-prize category-tips tag-clare-fisher tag-competition tag-foye-mccarthy tag-joanna-campbell tag-london-short-story-prize tag-maria-thomas tag-prize tag-ruby-cowling"Top tips from previous winners of the London Short Story Prize

The London Short Story Prize 2018 is open for entries. To help you craft your winning story, we've collected these top tips from our previous winners. The winner of this year's prize will receive £1,000 and a meeting with an agent. Two highly commended authors will receive £250 and a meeting with an editor. Further prizes include spaces on Spread the Word courses, and membership to the London Writers Network.
The deadline to enter is Monday 17 September 2018 (5pm).
Maria Thomas, winner of the 2017 prize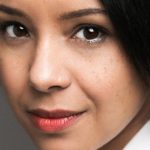 'Contests often say send your 'best' work, but I think that's a little vague. I'd say send the work that most excites you. It might be work that feels like a successful experiment, like a realisation or culmination of efforts, and/or work that really energised you during the writing process. If your gut says 'I'm onto something here,' often by some magic osmosis that feeling ends up on the page and readers can tell. It's typically not the best idea to send something box fresh though – definitely spend a bit of time with the story, put a bit of pressure on it by applying constructive feedback from readers you trust and see if it holds up. If you're still excited by the revision, then you might be on to a winner.'
Foye McCarthy, winner of the 2016 prize
'I'll steal the first one from F. Scott Fitzgerald: Plot is Character. People can get tied down in plot and structure (or they can over-fetishise the idea that it's more savvy and 'art' to ignore it all together), but that's pretty much the whole key to making a story: what happens to the characters should happen because of who the characters are, because of the kind of things they do, because of the particular way that they react to whatever the hell occurs to them. The more you tie your events into your personalities, the more both your events and personalities will feel alive. This, mixed with basic cause and effect (this happens so this happens but THIS happens so THIS happens…) is all that any good story is, plot-wise.
The second is to pay attention. Attention is everything: good writing – breath-taking and invigorating and profound and life-changing and heart-rendering writing – is born from a nurtured and honed sense of attention. To life, to people, to whatever you read or watch or listen to, and especially to the feeling and detail and flow and all the minute specifics of what it is you're writing. Turn off your phone, at least for the hour or so you sit down at your laptop. Nurture a sense of attention in yourself that's basically super human, and you'll do fine.'
Joanna Campbell, winner of the 2015 prize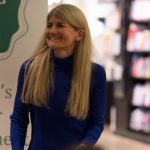 'I believe that stand-out stories have a strong narrative voice from the opening line. ​If the voice is compelling, the judges will instantly feel an immediate connection with the character they are about to spend their time with. The narrator in my story spoke with a Yorkshire accent, which may have helped to make him distinctive. However, that doesn't mean a dialect is vital, just that the narrator or main character should leap out from the page.
You could use a unique speech pattern or a catchphrase, mannerisms and personality traits, or any small quirk or foible. My narrator, for example, is still grieving for his father, which makes him thoughtful and introspective. Also, as a result of being a little slow on the uptake, he is unintentionally humorous, quickly becoming a comic figure. Giving him these ​reasons to act as he does, therefore allowing the plot to derive directly from the character himself, rather than from the plot, helped bring him to life and allowed the story a chance to catch the eye of all the judges.'
Ruby Cowling, winner of the 2014 prize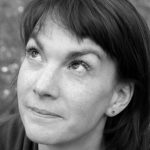 'I'm not sure I should send this story in". There are two versions of this feeling. The first version comes from a nagging feeling that the story's not quite doing what you wanted it to, or from that pesky half-page that's a bit dull (but you need it, to get to the good bit, so you hope the reader won't mind it being dull), or from the ending that you know you've rushed. If that's the feeling, the story needs more work – do it, it'll be worth it.
The second version comes from a deep fear that you've revealed too much, gone too far, taken a risk, put too much into it; a fear that you're going to be exposed. If that's the feeling, SEND THAT AMAZING STORY IN.'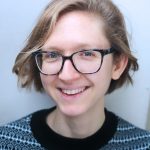 Claire Sita Fisher, winner of the 2013 prize
'Winning this Short Story Prize was a key milestone in my writing career; not only the prize itself but the ongoing support and advice from Spread the Word, gave me the courage to start taking myself seriously as a writer.  Short stories are great because, when done well, they deliver a complete and satisfying experience that gains its energy as much from what is written as from what they leave out. Short stories can transform a "dead" hour – staring at the back of a stranger's neck on the tube to work; waiting at the doctor's surguery, etc – into something riotously alive.'
The deadline to submit is 5pm on 17 September. This year we're offering 50 free entries to low-income writers based in London on a first come, first served basis. Find out more on the London Short Story Prize project page.
class="post-14836 post type-post status-publish format-standard has-post-thumbnail hentry category-interview tag-moyra-scott tag-productivity tag-time-management tag-workshop"A chat with
productivity expert Moyra Scott
We all want to be more productive, whether that's writing more often, sending out more submissions, or being able to focus on the page at hand. But it's not always easy, especially when most writers are working around other work, family and social demands. So how do you manage your time more effectively and get more done. That's what productivity expert Moyra Scott is exploring on her workshop Time Management for Writers. We caught up with her to find out a bit more.
How did you become a 'productivity expert?' What has your journey been like?
As a creative, I am a proliferator of ideas, a starter of many projects.  In terms of productivity, my weakness is being able to focus and follow through.
After one slightly fraught conversation with my husband, who told me in no uncertain terms that I needed to 'Get. Stuff. Done!'  – I decided to take myself in hand.  I started a blog, called it 'Getting Stuff Done' and began my quest to be a productive superstar! I studied the experts, I read the blogs, I attempted to apply it all to my life.
A year or so later, I was in conversation with a friend, who mentioned that their business was looking to take someone on.  I was looking for work and literally said, 'Hire me!! What is it? You can train me!'  It turned out that what their company did was to deliver a productivity programme based on the work of David Allen, who wrote the seminal productivity book Getting Things Done: Stress Free Productivity.  I felt this was serendipitous and luckily so did they.  I was trained in the 'GTD' method of 'stress free productivity' and learned to help transform the way people organised themselves at work.  I worked at this company for several years, training and coaching hundreds of people to be more productive.
I discovered that I LOVED the whole field of productivity. My work broadened beyond the GTD method.  I qualified as a coach and integrated my learning and experiences.  I am still a productivity geek and i read books on it all the time.
You've worked in both the corporate and creative worlds. How different are the two environments?
The main difference is that in a corporate setting there are more external obstacles to productivity; other people, emails, meetings and so on.  For creatives the obstacles can be more internal; distraction, procrastination, or attempting to operate without any kind of organisational structure whatsoever – which might feel like the creative way of doing things, but in fact means some activities, which need to be done regardless, are confusing, stressful, messy and take up waaay more time and energy than they need to.
Sometimes in the creative writing community people are described as 'planners' or 'pantsers.' The first tend to plan out their work and writing, whilst the second go with the flow (or fly by the seat of their pants). Do you think that either approach is better?
I love those descriptions and recognise both behaviours.  Having said that I  haven't come across many 'planners' in the creative community!  I would say, that there are pluses and minuses to both approaches but if there is a problem with productivity, then either approach can used as a form of procrastination.
Many writers will be writing around their daily commitments; for example after work, or whilst looking after a family. What advice do you have for people who can't commit all day, every day to writing?
I was speaking to an author, the other day, who has just finished writing a book which she wrote while her child was napping.  She managed to do it because, when she sat down to write, she actually wrote.  I am telling this story to show that it is possible.  It is worth knowing what is stopping you is not 'not enough time' but something else.  Figuring out what is the first step in overcoming it!
What are your top tips for productivity?
This does slightly depend on the person – but for me and in as general a way as I can, I would say:
Begin with the end in mind
Work out what the easiest, smallest, physical thing you need to do to start.
Do one thing at a time (ha! so hard for me – but its true!)
Zone your time so that certain days / times are strictly for creativity.
Work out what your own personal obstacles are – be honest with yourself – and figure out ways to overcome them at source and in advance.
Read the War of Art by Stephen Pressfield if you haven't already!
Moyra Scott's evening workshop 'Time Management for Writers' is on Tuesday 18 September, 6:15-8:30pm. Members of the London Writers Network get discounted rates. Book here.