class="post-29043 post type-post status-publish format-standard has-post-thumbnail hentry category-news"Spread the Word are part of Bare Lit Festival 2020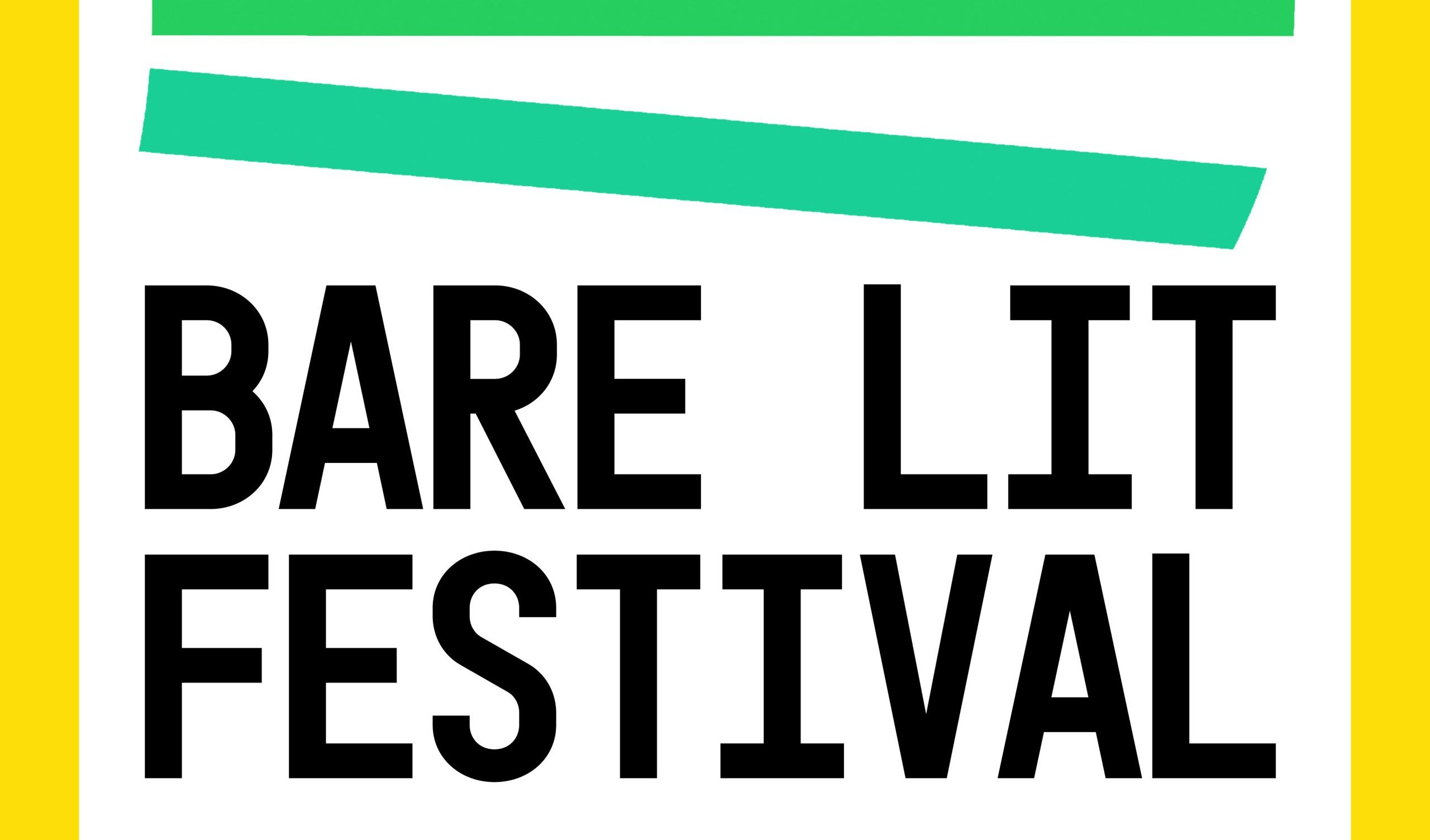 As part of Bare Lit 2020, Spread the Word will be presenting how we can support your writing career and opportunities for writers, including our flagship programme the London Writers Awards scheme. 
Bare Lit is an independent, annual festival of stories, bringing together poets, journalists, playwrights and novelists of colour with readings and discussions, performances and debates, networking opportunities and workshops.
This year, Bare Lit 2020 is a free virtual event series – every Tuesday and Thursday from 4 August to 1 September 2020, they'll be launching exclusive videos and podcasts on their website. On Thursday 20 August, Davina Tijani and Isha Karki from Spread the Word's London Writers Awards programme (2019-2020), will be talking about their writing journey and the types of support that has helped them develop their writing. Their videos will be live to watch from 10am-10pm on Thursday 20 August. The videos are captioned.
This will be followed up by a live opportunity for writers to chat to Ruth Harrison and Bobby Nayyar from Spread the Word about the London Writers Awards scheme and other opportunities for writers. This is free to attend but spaces are limited and you will need to book to attend.
Book your tickets to this event here:
Thursday 20 August
4:30-5:30pm
https://www.eventbrite.co.uk/e/develop-your-writing-tickets-116205831771
Find out more about the full programme and the festival here: http://barelitfestival.com/bare-lit-online-2020
Published 10 August 2020
class="post-29047 post type-post status-publish format-standard has-post-thumbnail hentry category-opportunities"Lewisham Young Writers
a summer creative writing programme for young people in Lewisham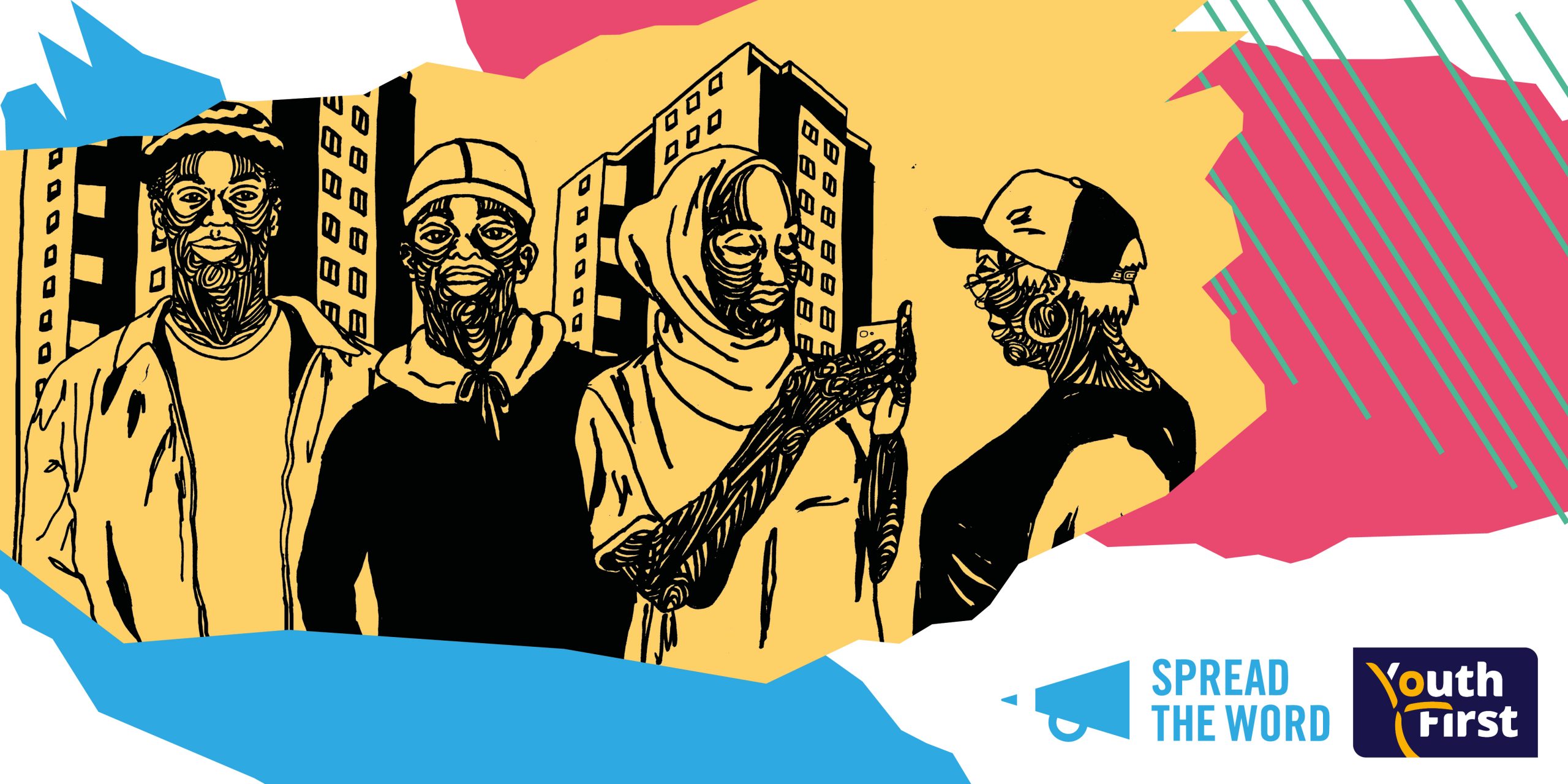 Lewisham Young Writers is a brand new programme formed in collaboration between Spread the Word and Lewisham's youth service provider Youth First, and launched by the Young People's Laureate for London, Theresa Lola, as part of her #SayYourPeace campaign. 
Covid-19 has had a direct impact on the mental health and well being of young people nationwide. In Lewisham, Youth First youth workers reported that 3000 of the most in-need young people in the borough who they are in direct contact with are feeling very isolated, restless and anxious. Further, YoungMinds found that 80% of young people with a history of mental ill-health have found their conditions have worsened since the coronavirus crisis began in the UK.
Lewisham Young Writers seeks to respond to this crisis by offering young people an outlet, and providing connections to other young people facing similar circumstances. This free summer creative writing programme is for young people aged 8-19 years old in Lewisham, providing them with poetry and creative writing activities over the summer.
Launching on 10 August, the programme will distribute 1000 creative care packages to Lewisham's young people, consisting of sports equipment, writing and art materials, and a mental health support leaflet. 300 children will also receive a copy of Sharna Jackson's novel High Rise Mystery. 
The project will also offer online creative challenges and six free online creative workshops for Lewisham's young people led by Theresa Lola, Sharna Jackson and Olivia Twist. Each workshop will run for 1.5 hours and be BSL-interpreted by Amy Hayward and Akbar Sikder. The dates for the workshops are listed below:
Thursday 13 August (4:15pm): Illustration workshop 1 with Olivia Twist
Friday 14 August (4:15pm): Illustration workshop 2 with Olivia Twist
Thursday 20 August (5:15pm): Fiction/story writing 1 with Sharna Jackson
Friday 21 August (4:15pm): Fiction/story writing 2 with Sharna Jackson
Thursday 26 August (5:15pm): Poetry workshop 1 with Theresa Lola
Friday 27 August (5:15pm): Poetry workshop 2 with Theresa Lola
Participants will be offered a creative activity booklet to continue their writing and artwork beyond the end of the project.
We'd love for as many young people in Lewisham as possible to get involved. Please share widely and register here: https://www.youthfirst.org.uk/programme/young-writers
The Lewisham Young Writers image is by Olivia Twist.
Lewisham Young Writers is supported by the City Bridge Trust through the London Community Response Fund.
Published 7 August 2020
class="post-28563 post type-post status-publish format-standard has-post-thumbnail hentry category-series"Writing and Wellbeing
JJ Bola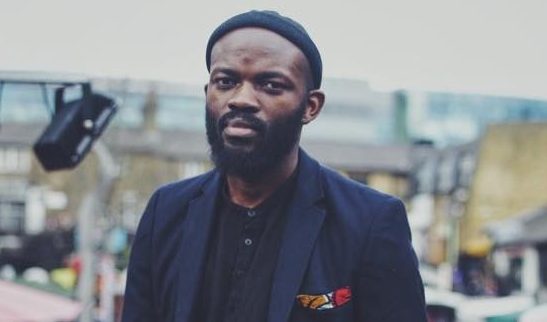 Writing and Wellbeing is a Spread the Word series featuring writers sharing how they nurture themselves and their writing, particularly in the strange and startling times of Coronavirus. JJ Bola is a writer, poet and UNHCR Ambassador who speaks and performs both internationally and in the UK. In this blog post, he writes about refining our habits and implementing positive actions in our everyday lives to enhance our wellbeing. 
As a writer, you learn to be obsessed with time. How little of it there is, how quickly it passes, how rarely you get the opportunity to spend it doing what you love to do: write. You lament, as you have done so many times before, about what you could do if you had the time. You fantasise about quitting your job, lightening your responsibilities just so you can spend those long sought after moments creating the masterpiece that you have been obsessing over, in your mind, for weeks, months, years. And then, the world stops. Everything is momentarily closed, and you find yourself with an abundance of time, as you have wished for all along, to do the thing you love to do. Yet, you are still unable to write. Why?
Well, over the years of my own journey into writing, I've learned that writing – rather being able to write – is as much about what you do on the page, as it is what you do off the page. So if you are feeling like you cannot find the words, and moreover you wouldn't even know where to start if you had the will and energy to, here are four friendly tips to help you along the way.
Get your mind right
You can't create or write, when you are anxious, worried or depressed. Although these states of struggle are often romanticised in writers and artists, works of art are made in spite of these conditions, not because of them. We're currently living through a pandemic, and one of the biggest social justice movements the modern world has ever seen. It's easy to feel overwhelmed but at the same time too frightened to plug out in case you'll miss a vital moment. Breathe. Take the time out that you need. Do the things that bring you joy and affirm your life and your necessary existence in this world. And if the burden feels unmanageable, get the help you need; therapy, mental health professionals, support groups. Getting help is a courageous and hopeful declaration. Also, remind yourself that in spite of how it may seem, the world is not ending, we are still here; you are still here.
Exercise
If the thing that came to your mind at the thought of exercise was a painful home workout or a brutal 100K run in a month, and it frightens you – like it does me – then forget about it. Exercise simply means doing the thing that gets your heart beating, that allows you to feel both your heart and lungs, as the part of the necessary vital organs you need to survive. Whilst you might surprise yourself, exercise can also be done through stretches (Yoga), breathing exercises (Qi gong), or light motion exercises (such as Tai Chi). Rooting yourself in an exercise of your body, allows you to escape your mind – to free it of the burden of thought, and instead, travel along the fluidity of motion. Set aside 10-20 minutes to do a light stretch in the morning. It could transform your day.
Daily habits/routine
What is the first thing you do when you wake up? Check your phone for half an hour? Drink a cup of coffee? Stare into the abyss of that one empty space on the wall in your room? If these habits increase your anxiety and fear, break them – immediately. Instead, do something that calms you, and allows you to be prepared for the day. Of late, I've started meditating. Not even in the fancy, self-aggrandising way that comes to mind when you hear the word meditation, but just in the simple way of sitting down in a comfortable position, allowing thoughts to pass through me, and then visualising the things I have to do that day/week. Having an image of me doing whatever I need to do, allows me to believe in the fact that I can do it. If you can build into your routine, the thing that makes you believe that whatever you want to do is possible then you are already halfway there.
Time: give yourself time.
We all experience time differently. Where time feels its passing fast for you, for someone else, it's passing by slowly. The same goes for your writing, some projects will happen quickly, and others as if the hands of time were acting against its will. The novels A Clockwork Orange – Anthony Burgess and The Boy In The Striped Pyjamas – John Boyne were both written in under a month respectively, and conversely, Gone with the Wind – Margaret Mitchell and The Lord of the Rings – J.R.R. Tolkien both took ten years or more to write. There are countless examples either way. My own novels have varied in time taken to complete them, but it's been allowing the process to take place in its own time, that has led me to finishing them. Give yourself time. Whatever you write will come into the world whenever it is ready, no matter what is happening in the world.
Community
Find a community or a group that you can be a part of that can boost your writing inspiration, or for somewhere to go when you need to laugh. It's even harder to connect these days, as we all try to navigate our post-lock down anxieties, being intentional with who you hang around, and how you choose to do so, is arguably more important now than ever before. Fortunately, there are many online initiatives or groups for people looking to connect in the same way, and if you can't find any, create one.
Ultimately, the thing to consider the most is this: writing your masterpiece doesn't begin with the first words on the page. Rather, it starts way before that, perhaps way before the idea has even formed in your brilliant imagination, it begins with how you take care of yourself, how well you are able to tap into the well of hope, and fill your waters. Well-being is essentially this, applying hope as medicine; healing yourself. Your writing, your art, and yes – more so, your life, depends on it.
---
JJ Bola is a writer, poet and UNHCR Ambassador. His three poetry collections – Elevate (2012), Daughter of the Sun (2014), and WORD (2015) – were all published in one definitive collection called Refuge (2018), which was read out in the British House of Commons during Refugee week in 2018. He was one of Spread the Word's Flight Associates 2017 and a Kit de Waal Scholar for the Birkbeck University MA in Creative Writing. His debut novel, No Place to Call Home, was first published in the UK in 2017, and in 2018 in North America. His non-fiction book Mask Off: Masculinity Redefined, was published in the UK in 2019 and sold into five more languages worldwide. He has recently signed a two-book deal with Dialogue Books for his second and third novel The Selfless Act of Breathing (2021), and OTA (2023), respectively. JJ speaks and performs both internationally and within the UK.
Published 28 July 2020
class="post-28609 post type-post status-publish format-standard has-post-thumbnail hentry category-news"Say Your Peace Culture in Quarantine Commission live on BBC iPlayer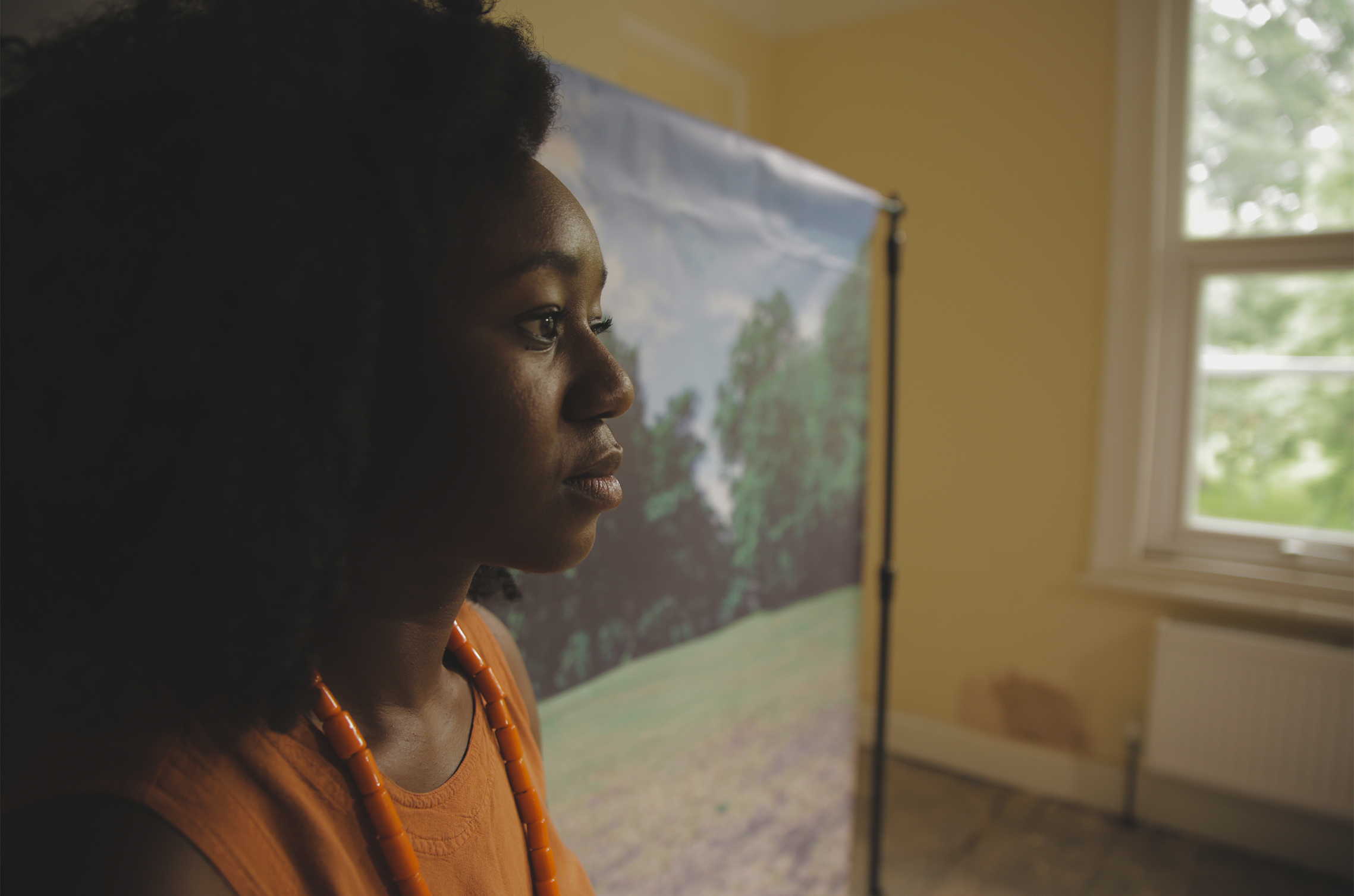 We're thrilled to announce our Culture in Quarantine commission Say Your Peace: Three Recipes for Self Care is now available to watch via BBC iPlayer. You can watch it here: https://www.bbc.co.uk/programmes/p08lh80h
"In the group chat we share our recipes for self-care,
promise to send pictures of progress as we are cooking and baking
something new to feel new."
-Theresa Lola, Young People's Laureate for London
In May 2020, Spread the Word commissioned Young People's Laureate for London Theresa Lola, and former Laureates Caleb Femi and Momtaza Mehri, to create new poems that explore the impact lockdown has made on us, and the things we have found comfort in.
In Say Your Peace, alongside filmmakers Ndrika Anyika and Jolade Olusanya, they provide a collaborative perspective on what offers them solace amid the disruption and isolation experienced during the coronavirus pandemic.
Cups of tea, small talk in supermarkets, online chats all become ways in which we have maintained connections during this period of isolation and become reasons for celebration.
Follow the hashtag #SayYourPeace and keep posted for more activities in response to the film, which we'll be sharing online with you soon
Say Your Peace was commissioned as part of BBC Arts, Arts Council England and The Space's Culture in Quarantine season. Battersea Arts Centre provided mentoring and production support.
About the artists
Theresa Lola is a British Nigerian poet. She is the 2019/2020 Young People's Laureate for London. She has held residencies at St Paul's Cathedral and Bethlem Musem of the Mind. She was joint winner of the 2018 Brunel International African Poetry Prize and was shortlisted for the 2017 Bridport Poetry Prize. Her debut poetry collection 'In Search of Equilibrium' (Nine Arches Press, 2018) is described as a 'a glorious hymn to being alive and wounded.
Momtaza Mehri is a poet, essayist & independent researcher. She is the winner of the 2019 Manchester Poetry Prize. Her work has been widely published in Granta, Artforum, Berkeley Poetry Review and BOMB Magazine, amongst others. Her latest pamphlet, Doing the Most with the Least, was published by Goldsmiths Press in 2019.
Caleb Femi is a writer and director featured in the Dazed 100 list of the next generation shaping youth culture. Caleb has written and directed short films commissioned by the BBC 'FAM' and Channel 4 'And They Knew Light' as well as a Christmas campaign for Mulberry. Caleb's debut collection POOR is released in November 2020.
Ndrika Anyika is a British Nigerian Director/DOP from Sheffield. She wrote and directed short film A Flourishing Crown, which aired on BBC 4 in 2020. She will be directing short film, Coconut, in the coming months – commissioned by BBC Drama and the BFI. As a DOP in 2019, she shot short films such as Sweet Mother, which premiered at the BFI Flare festival 2020 and Notes on Being a Lady, which aired on BBC 4.
Jolade Olusanya is a British Nigerian poet, director and photographer. He was a finalist in the 2013/14 Young People's Laureate for London programme, winner of the Outspoken 2017 Prize for Poetry and Performance Poetry Prize. As a director and photographer, he has been commissioned and featured globally by WeTransfer/WePresent, BET, Kodak, Red Bull Music, Sony Music, C4/Random Acts, Google, Barbican and more. He's also a creative arts facilitator and co-founder of production company Rxnin Co.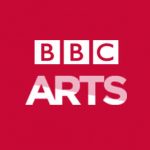 Published 29 July 2020
class="post-28349 post type-post status-publish format-standard has-post-thumbnail hentry category-opportunities"Apply for Experimental! An Online Writers' Retreat for D/deaf and disabled writers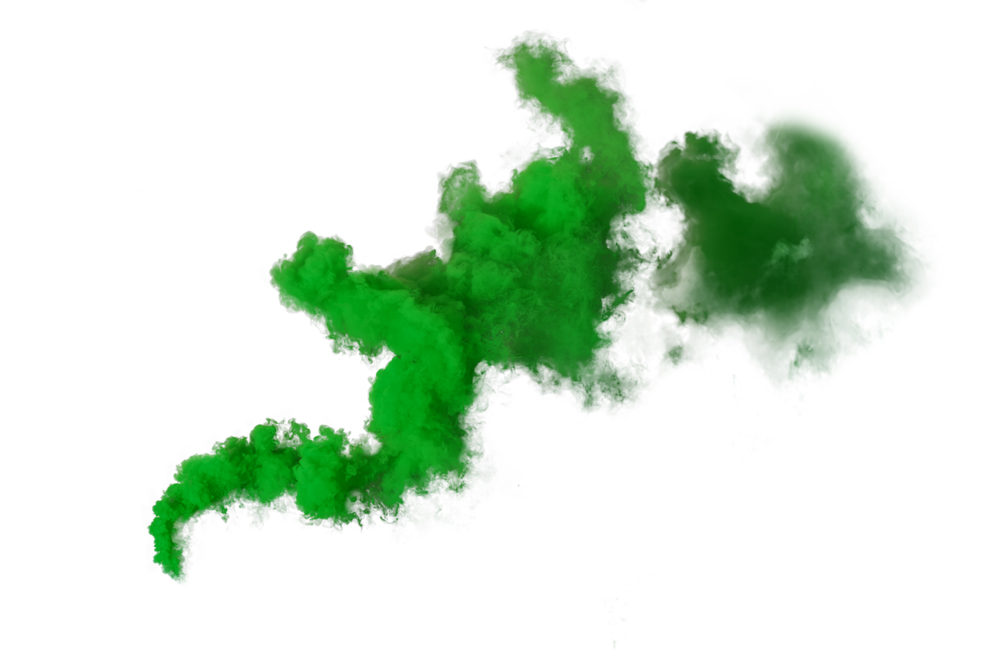 Experimental! is a completely free, online writers' retreat, running from Monday 31 August to Sunday 6 September 2020. Expect a residential retreat – but from your own home.
Convened by Spread the Word and curated by poet and essayist Jamie Hale, the retreat is for 12 UK based D/deaf and/or disabled writers who write poetry, fiction and/ or creative non-fiction.
Experimental! aims to encourage people to experiment and broaden their writing practice, get insight into the industry and become part of a writing community.
There will be two days focusing each on poetry, fiction, and the personal essay. There will be workshops, masterclasses, guest readings, industry talks, 1-2-1s and a sharing event.
Guest writers and speakers include: Raymond Antrobus, Elsa Sjunneson, Anne Finger, Sara Nović, Kayla Whaley and Khairani Barokka.
Industry talks will be given by:  Jemilea Wisdom-Baako (Writerz & Scribez), Stuart Bartholomew (Verve Poetry Festival and Poetry Press) Owen Craven-Griffiths (Apples and Snakes), Ella Kahn (DKW Literary Agency), Ludo Cinelli (Eve White Literary Agency), Davinia Andrew-Lynch (Andlyn), Aimée Felone (Knights of), Valerie Brandes (Jacaranda Books) and Leodora Darlington (Bookouture).
The retreat will be BSL interpreted by Lynne Bateman, Michelle Wood and Robert Adam.
You can find more information about the retreat and accessibility below.
Criteria
You identify as D/deaf and/ or disabled (including: neurodivergence, chronic and long-term health conditions and mental health conditions);

You must be based in the UK and over 18 years of age;

You are committed to taking your writing forward and are writing regularly in at least one of these genres: fiction, essay, or poetry;

You are interested in joining a community of writers, sharing your work and working across different genres.
Please note that six places on the programme are reserved for London-based writers.
Apply to be part of Experimental!
Places on Experimental! are by application only.
Alongside completing the online application form, you will be asked to provide two samples of your work either in word/ pdf/ audio or video format. You can supply both samples in one style, or two different styles. If poetry, 2 poems maximum of 30 lines each. If fiction or creative non-fiction: maximum 500 words each.
You can view the application form questions by downloading it in PDF format here.
Experimental! application form
The deadline for applications is 5pm, Wednesday 12 August 2020.
APPLY by completing this online google form and uploading two samples of your work: https://bit.ly/2D0QI3Q
Applications will be assessed by the Spread the Word team and Jamie Hale. We will let people know the outcome of their application w/c 17 August.
The decisions made will be final and no correspondence will be entered into.
If you have any questions about Experimental!, please get in touch: hello@spreadtheword.org.uk
MORE INFORMATION ABOUT THE RETREAT AND ACCESSIBILITY:
The retreat
The retreat will take place on Zoom.
From Monday 31 August to Saturday 6 September there will be two sessions each day between 13:00-17:00 – a workshop or masterclass, and a guest reading and/or insight session. Masterclasses and workshops will last 2 and half hours each (including a half-hour break) and industry talks and readings one hour each.
1-2-1s will take place between Monday and Sunday and will be scheduled during the week based on availability. Each 1-2-1 will last 25 minutes.
The sharing event will take place on Sunday 6 September between 16:00-17:00.
The retreat schedule will be sent to successful applicants as part of a welcome pack a week before the retreat starts.
Accessibility
All retreat sessions will be BSL Interpreted by Lynne Bateman, Michelle Wood and Robert Adam. They will also be auto-captioned.
The retreat is a relaxed space. People will be given regular breaks and are able to take additional breaks as needed.
Any images used in the sessions will be described, and participants will be asked to describe any slides or images used in their own work.
We cannot guarantee a trigger-free space, and while we will request that people put content notes on anything likely to trigger, we will not know in advance what people will be bringing to the space.
Writers applying for Experimental! should be intending to attend everything, although we know that unexpected circumstances may arise and will be flexible. We know that this structure may not be accessible to everyone, but we have picked one that, after consultation with writers and guest speakers, seemed suitable for as many people as possible.
Please do email us about any other access needs: hello@spreadtheword.org.uk
Published 23 July 2020
class="post-28346 post type-post status-publish format-standard has-post-thumbnail hentry category-opportunities"Poetry and Place for Lewisham Residents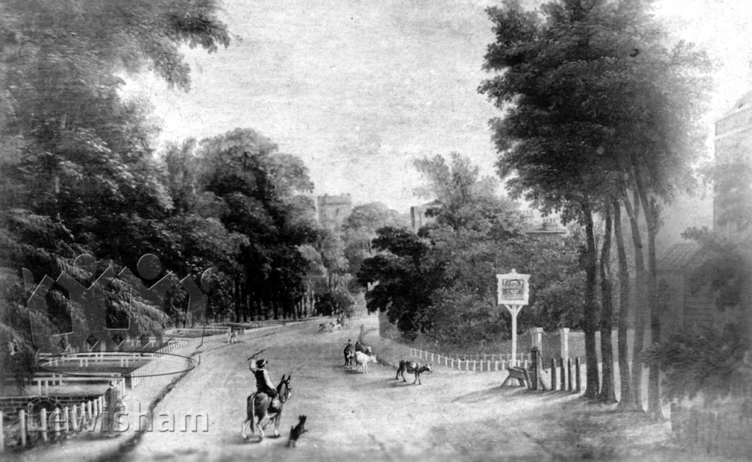 When times are tough, it can be helpful to turn to art, and to look there for new ways of thinking, space, and comfort. Creative pursuits can give the sense of escapism, even when life feels very confined. Poetry and Place is a short poetry course led by award-winning poet Jamie Hale, exploring life in Lewisham and what we mean by home.
It is for older and isolated people, especially if you have difficulty accessing events that are online (or in person) and is run entirely by post.
The course will have 5 short packs, each of which contains poems, exercises, and tools to help you write your own work in that style. From ballad to haiku, pastoral poetry, sonnet, and acrostic poetry, the course is designed to help you explore and understand the style, before working on creating your own. Thinking about the idea of 'home' and how that relates to Lewisham past, present, and future, we will write poems that consider our space in various communities that make up our homes.
For each session you will receive a poetry pack, exercises, and a stamped, addressed envelope with which you can return your poetry for feedback.
At the end of the course, with the writer's consent, some poems will be published on Spread the Word's website, and printed onto postcards for distribution around Lewisham
How to take part
If you are interested in participating, please send a letter with your name, address and a brief reason for your interest to:
Poetry and Place
c/o Spread the Word
The Albany Theatre
Douglas Way
London SE8 4AG
The deadline for expressing interest is Wednesday 19 August 2020 and places are limited
Poetry and Place is supported by Spread the Word and funded by the London Borough of Lewisham.
Image: Lewisham High Street in the 1830s.
Published 23 July 2020