class="post-12794 post type-post status-publish format-standard hentry category-interview"London's Bookshops
Burley Fisher Books
This month we've ventured to Haggerston to visit Burley Fisher Books, an independent bookshop on Kingsland Road, focusing on small press books. Relatively new – it opened in February 2016, Burley Fisher has gained an increasingly popular following. More recently, it launched a successful kickstarter campaign to renovate the downstairs space into a basement, where we hear, very exciting book-ish things happen. We spoke to Sam to find out more…
It's quite interesting reading how Burley Fisher came about – the people behind Camden Lock Books decided to open the shop just over a year ago. Was this a risky decision to take given how difficult it can be for independent bookshops these days?
I was very fortunate to have the benefit of Jason's experience – he has been bookselling in London for almost 40 years, so we had a pretty good idea of what to expect. It does also feel like, after a difficult few years, things are on the up for independent bookshops. Two other shops opened in London within 6 months of us!
What was the initial reaction to the opening of the shop and how is Burley Fisher a part of the local community?
The local community have been incredibly supportive. There is no way we would have been able to make a success of the shop without regular custom from the local residents.
You led a very successful Kickstarter campaign last year – congratulations! What inspired the campaign and what seems to be the impact of this so far?
Our events programme plays a far larger role than we initially imagined, so we needed to expand into the basement to make full use of the space. Having a bar in the basement (and screen and projector) has allowed us to expand our events programme and bring a even more diverse crowd to the shop, so it has had a massive impact!
Looking at your (very snazzy) instragram, you've had some quite exciting events in the basement – can you give us a teaser of what's coming up over the next few months?
We've just started a monthly poetry event with the literary journal The White Review, which we are very excited about – on the first Friday of each month. I'm also particularly looking forward to the launch of Go Home!, an anthology of stories, essays, and poems, all of which are explorations of the idea of home, edited by Rowan Hisayo Buchanan. That event is on the 12th of April. But we have loads of interesting things coming up, all listed on our website.
Speaking of which – March is Women's History Month (hurrah!), are you celebrating it in any way?
We don't have any events programmed specifically for Women's History Month, but we will be taking part in Feminist Book Fortnight in June, when we'll be holding a night in celebration of feminist writer Audre Lorde, alongside feminist publisher Silver Press.
Burley Fisher explicitly states that it focuses on small press books, what are your current bestsellers and which books do you recommend the most?
The Stone Tide by Gareth E. Rees, published by Influx Press: a bonkers novel about Hastings and Infinite Gradation by Anne Michaels, published by House Sparrow Press, an incredibly moving essay on loss and the consolations of art.
And finally, can you share an interesting feature or lesser known fact about the shop?
Three of us who work together here, also just started a publisher! We're publishing 5 books this year, four pocket essays and a collection of short stories by David Wojnarowicz. Follow us on twitter for updates…
class="post-12761 post type-post status-publish format-standard has-post-thumbnail hentry category-london-short-story-prize category-news tag-london tag-london-short-story-prize tag-lssp2018 tag-short-stories"London Short Story Prize
Anthology launch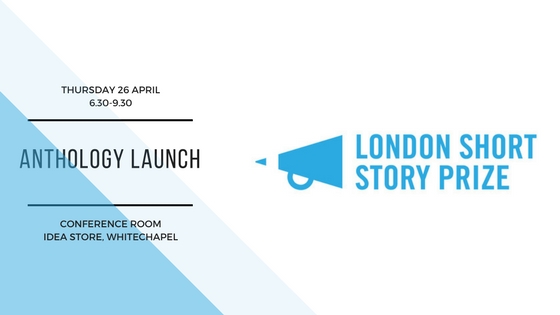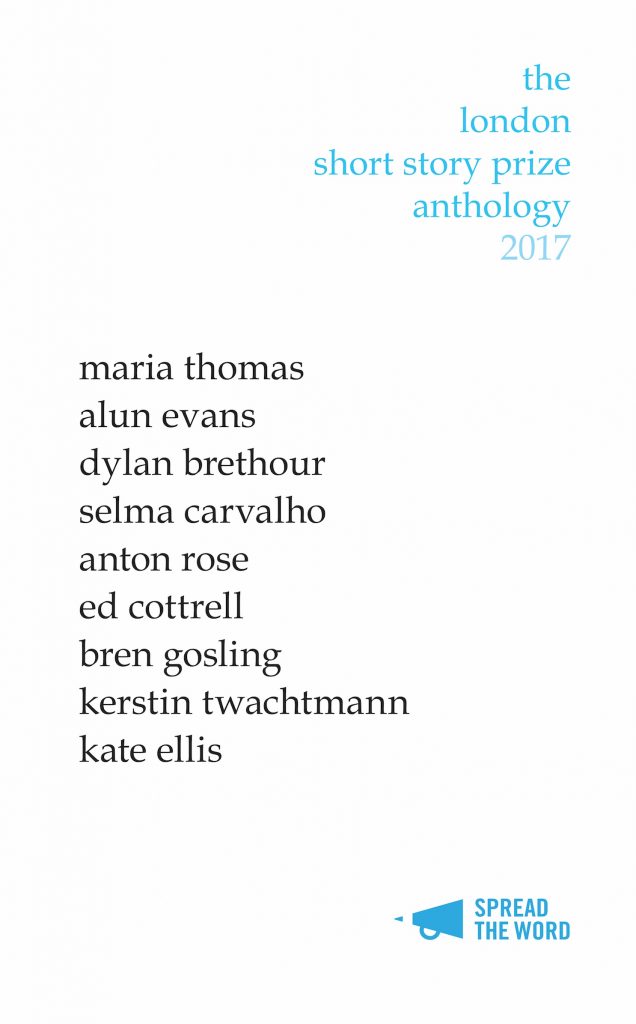 Join us to celebrate the launch of the London Short Story Prize Anthology, a collection of stories from the London Short Story Prize 2017 competition. Listen to readings from our prize winners, hear from judges Joe Dunthorne (Submarine, The Adulterants) and Leone Ross (Come Let Us Sing Anyway) and celebrate the publication of the annual anthology, copies of which will be on sale on the night.
The quality of writing that was submitted to the London Short Story Prize 2017 was impressive, and we're pleased to be publishing great work from talented authors. Writers featured include winner Maria Thomas, Alun Evans, Selma Carvalho , Dylan Brethour, Anton Rose, Kerstin Twachtmann, Kate Ellis, Bren Gosling and Ed Cottrell.
Details
Thursday 26 April
6.30 – 9pm
Idea Store, Whitechapel
To RSVP please visit lssp2018.eventbrite.co.uk
Read more from our 2017 winner Maria Thomas, and find out more about the history of the prize.
class="post-12691 post type-post status-publish format-standard has-post-thumbnail hentry category-opportunities"Futures in the Making
a new project from Olumide Popoola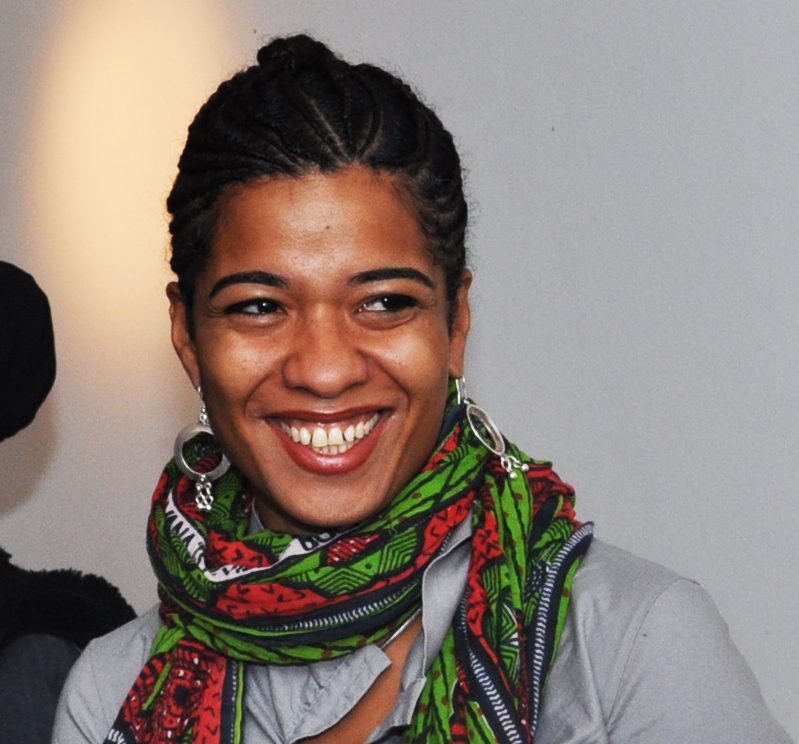 Futures in the Making is a free creative writing workshop series for Lesbian, Gay, Bisexual, Transgender and Queer (LGBTQ) emerging writers wishing to deepen their writing practice, with particular invitation to aspiring LGBTQ writers of colour.
Funded by Arts Council England and led by Olumide Popoola, this opportunity will offer 12 emerging or aspiring prose writers space to write in a supportive environment, individual feedback on their creative work, an invitation to attend three sessions with industry experts on professional possibilities in the field of writing and the chance to share their work in a showcase at a central venue with established poets and writers, Joelle Taylor and Keith Jarrett.
Interested? To enter, you must:
be 18 years or older
submit a piece of prose between 500 – 1000 words
submit a short paragraph (max 500 words) why you want to be part of the scheme at this particular time in your writing life
self-identify as LGBTQ
be available to attend the 10 sessions held on Wednesday evenings (see dates below)
You can have some publishing experience but this is a scheme for emerging writers who want to develop and who would like some direction on how to take their writing to the next level.
You must NOT:
have had a book published (chapbook or full-length)
been widely published in anthologies, journals, magazines, or newspapers
have had your work broadcast or performed
have a publishing contract or agent
be enrolled in a creative writing programme at a university.
The deadline to apply is Thursday 10 May 2018 at 5pm.
The workshops will be held at Islington Central Library 2 Fieldway Cres, Highbury East, London N5 1PF on 10 Wednesday evenings between June and November 2018, unless otherwise indicated.  Please only apply if you are able to attend these workshops.
Terms and Conditions
Futures in the Making is a free creative writing workshop series. The workshops cannot be taken on a one-off basis. The scheme will not offer representation, publishing deals or other professional writing opportunities but writers will gain insights in some of those areas. The shortlisting for participants will be done by Spread the Word, one of our partners, and the project leader, writer Olumide Popoola.
The workshop dates (subject to change where necessary, though all will be held in London)
Wednesday 13 June 2018: Islington Central Library
Wednesday 20 June 2018: Islington Central Library
Wednesday 27 June 2018: Islington Central Library
Wednesday 11 July 2018: Islington Central Library
Wednesday 18 July 2018: Islington Central Library
Wednesday 1 August 2018 (location tbc)
— Summer break —
Wednesday 19 September 2018: Islington Central Library
Wednesday 26 September 2018: Islington Central Library
Wednesday 17 October 2018: Islington Central Library
Wednesday 31 October 2018: Islington Central Library

photo of Olumide Popoola © Deborah Moses-Sanks
class="post-12660 post type-post status-publish format-standard has-post-thumbnail hentry category-interview"Women's History Month
interview with Carmina Masoliver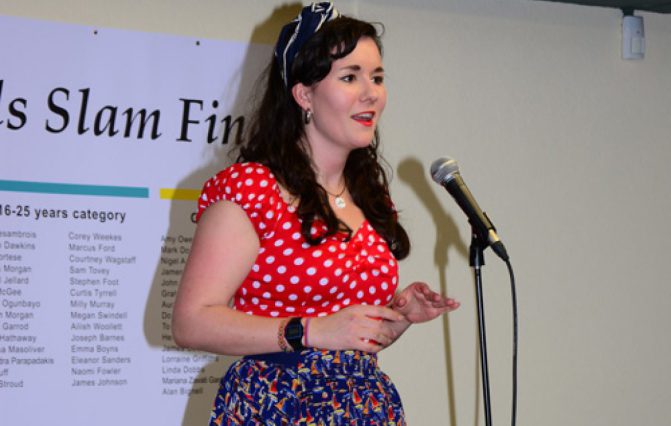 March is Women's History Month, and Thursday 8 March International Women's Day. For a long time, women have been written out of history – and this includes in literature. We speak to Carmina Masoliver ahead of her course The Femme Canon to find out more about why she thinks it is time to redress the balance.
In your course you will be looking at women and females only. Why is there a need to focus explicitly on female authors?
Literature is just a microcosm of the wider world, so it simply reflects the society we live in that there isn't always a much attention on female authors. In this, I take a historical perspective, in that women have been systematically oppressed, and this filters through into how we experience literature. Although there is a lot of change, publishing is still dominated by white cis-gendered men. The education system reflects this bias, and so when I was thinking of this workshop I was thinking about how we can create an alternative canon that highlights work by women, but also other intersections such as sexuality, class, and race.
Are there any particular writers that you believe have been overlooked, but shouldn't be? Male or female?
I think it's so easy to overlook so many great writers, especially now, because there are so many. Thinking about all the books you won't be able to read in your lifetime becomes a bit overwhelming. Part of my desire in wanting to do this workshop was to also be able to discover new writers that I haven't explored. I hope that the process will be collaborative as well, in that it provokes discussion about such writers. Recently, I was talking with some poets about the PN Review's piece on Hollie McNish and other 'young female writers' and although we disagreed with so much of it (in my opinion, it comes across misogynistic and classist), we compared it with the feeling we could all relate to when, for example, a particular poetry video goes viral, but both doesn't feel representative of the poetry community and doesn't live up to the quality of so many of our peers who don't get as much attention. The difference in this case, I think, is that this particular article seemed to want to reinforce this divide between the page and stage, which I hope not to exist within this workshop. For me, I like to discover a vast range of writing, whether something that is relatable and easily digestible, to something that is more challenging but still provocative, for example, I still need to return to Francesca Lisette's Teens because there are so many words I need to look up in the dictionary. This answer is quite tangential, but my short answer would probably be Dorothy Parker. This is because I feel like she is someone whose work I should have learnt about at school, but instead I learnt about her from the film Girl, Interrupted.
How has reading work by women shaped your craft?
Some of my favourite writers are men, so I don't know if women's writing necessarily  influences me more, but I just think that representation is important, particularly in school. I work in education as well as being a writer, and I studied a module in Children's Literature where I found out that boys are less likely to read books with a female protagonist, whilst girls will usually read both. If Harry Potter was actually a story about a girl, would it be as popular? So, I guess that reading work by women has shaped my craft in that by existing it has meant that I have role models that have inspired me to keep writing and not to give up. Aside from that, and something that touches on that PN Review piece, I think reading women has influenced me in terms of honesty. Having just read bell hooks' book all about love, she talks a lot about lies in society, and so there's always something interesting about truth, perhaps because as women we are taught to keep certain things hidden, so it's almost like a refusal to do that, a rebellion. I also identify with what Warsan Shire says about her poetry, in that she doesn't like to say she 'performs' her poems, because it implies there's something inauthentic about it. I really relate to that, which is partly why I often say I'm going to 'do' a poem, much to my mum's dismay (a drama teacher, and even more of a stickler for grammar than I am, and I've been referred to as 'the grammar police' before). Someone once criticised my poetry by saying "it's very feminine". In itself, not a criticism, but communication is only about 7% of the words you say, and his tone of voice was very clear he thought that was a bad thing. So, part of what inspires me about other women is those who embrace this 'feminine' label, in that I write a lot about emotions, honestly, and about women's experiences. Equally, I enjoy writers who don't, because I like diversity.
Are there any writers who have been influential on you?
I did my dissertation at university on Sarah Kane's 4.48 Psychosis, and I think when you study texts at this level it just gives you a chance to really understand and absorb yourself in the work, and it definitely influenced my own writing at the time. I am influenced by a wide variety of texts when writing poetry, so I like to read novel, non-fiction, and scripts. It was Malika Booker who told me to read David Cale's Blue Fir Trees, and that is a piece that always sticks with me. Although it's a monologue, it feels really poetic to me in both the use of repetition and the imagery. I'm influenced in so many ways by so many writers.
Why do we need to read more diverse writing? How can this help us as writers and readers?
On a very basic level, the opposite of diversity is that you end up with something that's really tedious and boring. More than that, I believe that reading a diverse range of writing helps build connections between people in real life, because you're getting inside their head, learning about their world and their experiences. There's a Regina Spektor song I might have misheard as it should be 'there's nothing wrong with them that a thousand bucks can't fix.' I misheard 'bucks' and 'books' and it's a song about prisoners. So, my arguably incorrect interpretation of that is that reading diversely makes us better people and makes the world a better place.
 Sign up to Carmina's series of writing workshops on the Femme Canon here. Members of the London Writers Network get discounted rates – get involved! 
class="post-12429 post type-post status-publish format-standard has-post-thumbnail hentry category-news-opportunities category-opportunities"PLATFORM Showcase Event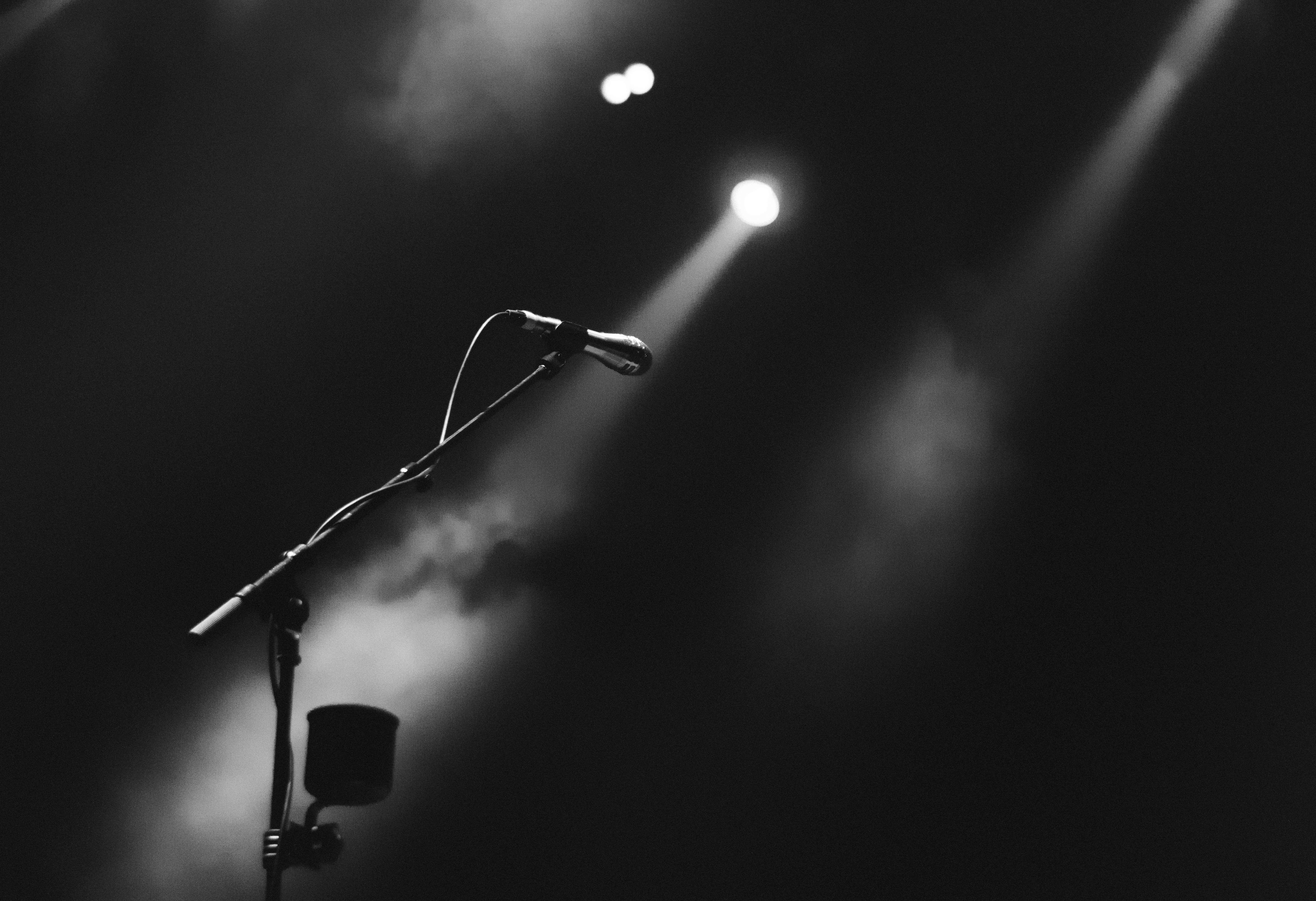 PLATFORM is Spread the Word's support and development programme for emerging writers. Over the last few months seven London-based writers have had the opportunity to be innovative, experimental and take risks with their writing. The aim of the scheme is to support emerging writers of all genres to push themselves and their work, and help them to develop their ideas through from original conception to performance ready pieces.
The writers were matched with a mentor for three mentoring sessions over three months and each received a micro-bursary of £500 to help develop their idea. They also will be attending a Writer Development Lab, an intensive writing workshop, where they will be able to put the finishing touches on their piece.
On Monday 19 March they have the opportunity to present their developed piece of work at the PLATFORM Showcase. This special event will take place at Canada Water Culture Space, and is the chance for the writers to share their work, and for the audience to see great writing from emerging talent.
We would love you to join us and celebrate the culmination of the PLATFORM programme. The showcase will begin and end with a drinks reception and networking opportunities. This is an opportunity for writers to support their peers, agents and publishers to discover new talent, and everyone to celebrate the power of words.
The writers on the scheme are: Ed Cottrell, Vanessa Stephen, Belinda Zhawi, Anna James, Ollie Charles, Han Smith and Jessica Oghenegweke.
The mentoring sessions were led by Spread the Word's Associate Writers: Simon Mole, Ruby Cowling, Sabo Kpade, Nick Field, Jarred McGinnis, Laila Sumpton and Jasmine Ann Cooray.
Details
Monday 19 March 2018
6.30 pm – 8.30 pm
Canada Water Culture Space, 21 Surrey Quays Rd, London SE16 7AR
Tickets
Please register for a ticket here.
Supported by the Cockayne Trust.
class="post-12417 post type-post status-publish format-standard has-post-thumbnail hentry category-news category-news-opportunities category-opportunities"Seeking new trustees
London's writer development agency Spread the Word is looking for three new Trustees.
Spread the Word is here to help London's writers make their mark – on the page, the screen and in the world. We do this by kickstarting the careers of London's best new writers, and energetically campaigning to ensure that publishing truly reflects the diversity of the city. We support the creative and professional development of writing talent, by engaging those already interested in literature and those who will be, and by advocating on behalf of both.
We're specifically looking for Trustees with skills in legal, financial and HR – but of equal importance is finding people who share our ambition to support writers from diverse and underprivileged backgrounds to ensure that Londoners get to read, hear and see stories that are truly reflective of our capital city.
If you think you would enjoy the challenge of helping us deliver this work and share our commitment to writers and writing, then we want to hear from you.
As a potential Trustee you will have:
A strong commitment to literature, writers and a passion for writing;
Excellent advocacy and ambassadorial skills and the ability to contribute strategically to Spread the Word's development over the next three years;
Excellent networks that could opening doors to generate new funding and create new income streams;
Clear strategic thinking;
Good, independent judgement;
An ability to think creatively;
Specific skills in HR, legal or finance.
While the role is voluntary, you'll need to attend four board meetings per year at the Spread the Word office in Deptford, South East London and the occasional or sub-committee meeting or event.
If you're interested please send a CV and a short covering note explaining why you'd like to become a Trustee, including what skills and expertise you would bring to Spread the Word, to Rishi Dastidar (Chair of Board) at betarish at gmail dot com by Friday 6 April 2018.
For more information on Trustee Responsibilities and Person Specification, please download this pdf:
Spread the Word Trustee Responsibilities and Person Specification