class="post-9303 post type-post status-publish format-standard has-post-thumbnail hentry category-news category-news-opportunities"Saying Goodbye To Cassini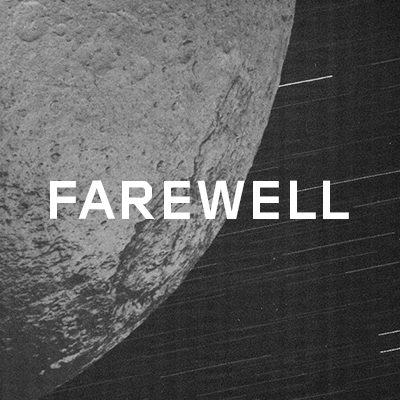 On 15 October 1997 the spacecraft Cassini-Huygens was launched into space. It arrived in Saturn's orbit on 1 July 2004. The two parts of the spaceship separated in 2005 with Cassini continuing to study Saturn and its natural satellites. Through Cassini we have been able to see Saturn's rings in all their glory and more recently, the prospect of life on Saturn's moon Enceladus.
Now, the spacecraft is in the Grand Finale phase of its mission after nearly twenty years in orbit. It has been programmed to plunge into Saturn's atmosphere on 15 September 2017. The spaceship will be completely destroyed.
Ella Frears, poet-in-residence at Royal Holloway University has been producing creative work in response to the final months of Cassini's mission, exploring what the death of a machine one billion kilometres away might mean to us.
Her work will culminate in a funeral-event on 15 September at Bold Tendencies in Peckham. Hosted by Stuart Silver, the evening will feature poetry written during the residency, a live performance of a newly commissioned Space-Funeral March by composer Rufus Isabel Elliot, and new works by Architect/Designer Emma-Kate Matthews and filmmaker Louis Rizzo-Naudi. This will be followed by the wake: DJ, drinks, dancing.
We'd like you to come and join us as we say goodbye to Cassini. The dress code is 'Space-Funeral' – which can be interpreted however you like! Tickets can be purchased here and there are a limited number of free tickets available for low-income writers. The evening will be BSL-interpreted.
Come one, come all in your futuristic-garb to lament or celebrate this spacecraft's extraordinary journey.
---
About the Artists
Ella Frears is a poet, visual artist and curator. She has had work published in Poetry London, The Rialto, The Moth and The Stockholm Review of Literature among others. She was a Jerwood/Arvon mentee, was shortlisted for Young Poet Laureate for London, and has completed residencies for Tate Britain, The National Trust and the Olympic Park. Ella's debut pamphlet Passivity, Electricity, Acclivity is forthcoming with Goldsmiths Press Nov 2017.
Stuart Silver is a Bafta nominated, Perrier award winning writer/performer/director working solo across film, theatre and gallery venues, television, radio, public spaces and in creative educational and mentoring contexts. He created the acclaimed monologue with bluegrass ukulele 'You Look Like Ants' and is the co-founder of (nobleandsilver) – the multimedia performance group.
Rufus Isabel Elliot is a composer. His works have been performed in venues such as the Tate Modern, LSO St Luke's, London, and the Chisenhale Art Gallery, and have been used collaboratively by artist Benedict Drew as part of the fortnight-long 'Slow Boat' project, in which a canal barge was studded with contact mics and brought from Birmingham to London.
Emma-Kate Matthews is an architect, artist and musician. In 2012 she founded EKM Works; a creative practice which promotes cross-disciplinary design with a focus on the boundaries of innovative technologies. Emma-Kate has exhibited at the Royal Academy and the RIBA, she also teaches at the Bartlett UCL.
Louis Rizzo-Naudi is a filmmaker living in London. In 2016 he graduated from King's College London and received the Film Studies dissertation prize for his essay on the sublime in footage of the International Space Station. He is currently working on two projects to be filmed in Malta and London.
Ella's project has been funded by the Arts Council England and developed in partnership with Spread the Word. Find out more here: www.cassiniresidency.co.uk.
class="post-9258 post type-post status-publish format-standard has-post-thumbnail hentry category-blogs category-network-knowledge"Chantelle Lewis is
Bringing Voices Together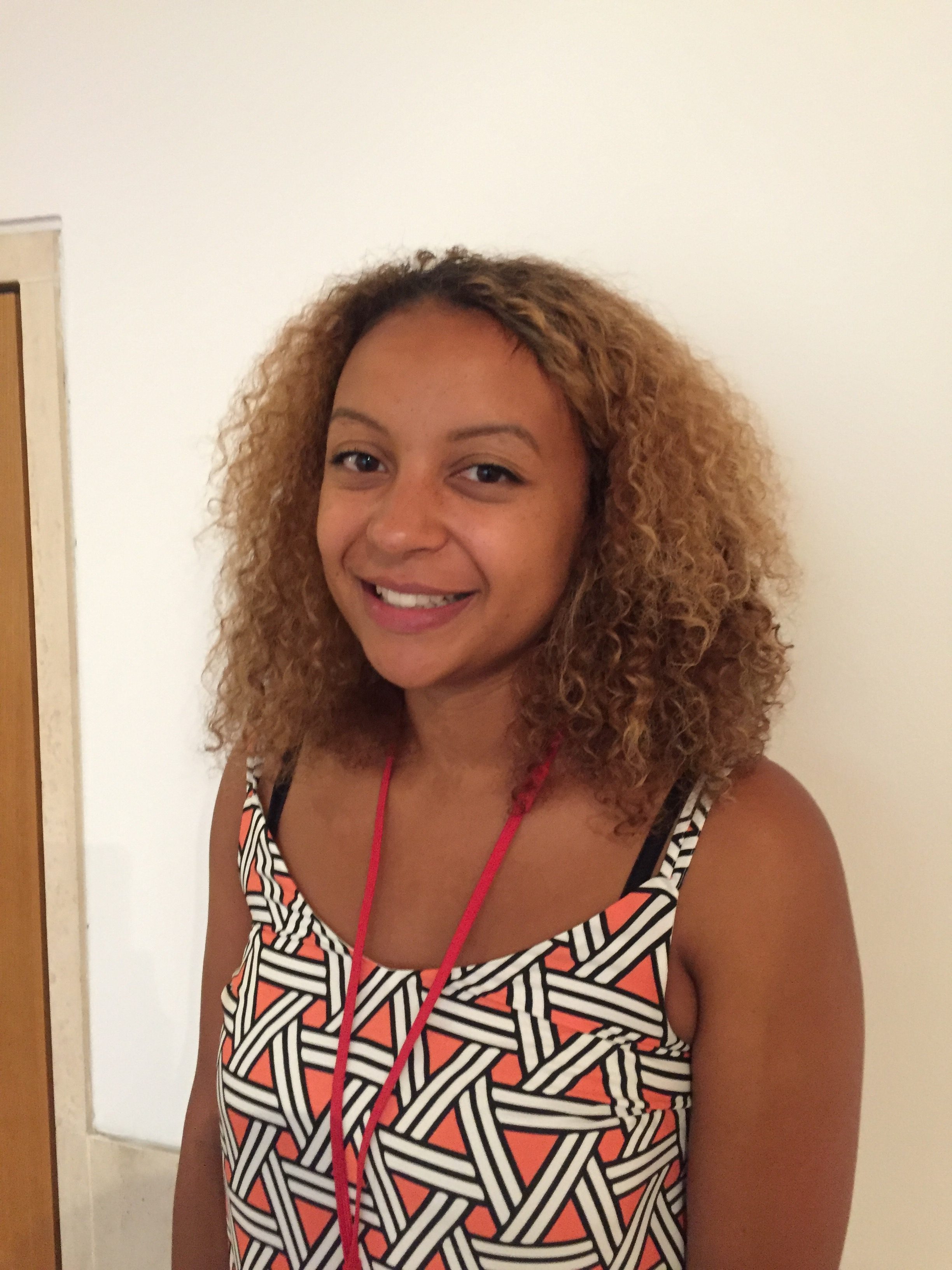 Chantelle Lewis is a PhD student in the Sociology department at Goldsmiths College currently undertaking a 3-month placement as a researcher with the Contemporary British Publishing team at the British Library. At present she is exploring inclusivity in independent publishing in contemporary Britain. In this blog post Chantelle speaks to us about her journey from academia to paving the way for change within and beyond publishing.
It began with my dissertation in my first degree, which featured qualitative interviews with mixed race women, discussing their identities and feelings of belonging in the family and wider society. Inspired by these findings, I found there were more questions I wanted to ask about formations of race in Britain with a specific focus on intersectionality within gender, class and sexuality, so I decided to apply for a PhD at Goldsmiths College. My PhD topic is specifically focused on the lived experiences of British mixed race families in a monocultural town in the West Midlands. Though it was only recently that I realised my PhD topic is combined with a sort of self-narration, meaning the idea itself came from my own experiences of being a mixed race woman growing up in Worcestershire. Indeed, many of the themes I have been drawn to whilst studying correlate with my own experiences of growing up in a working class, mixed race family.
The academic world is so competitive that I was aware of the need to actively work alongside studying. I was really keen to do something out of my comfort zone, but indirectly sociological. I knew I wanted to work in an institution which was looking to do more on 'race' and representation. At the end of 2016, a placement titled 'Independent, D-I-Y, and activist BAME publishing' was advertised by the British Library and I applied. As I don't have a background in publishing, creative writing, or curation, I was apprehensive about putting myself forward initially though I did (and still do) have a keen interest in writing about inequalities, 'race', and representation. I felt that this, combined with my people skills showcased that I could really be an asset to the project. With some help from Eva Lewin from Spread the Word and a couple of Creative Access alumni, I put together an idea that would have people at its core and developed my key focus to be on opening a dialogue between independent publishers invested in writers of colour and the contemporary collections department in the British Library.
I wanted to produce a report for the Library which would give practical recommendations on how the institution can become more engaged with independent publishers committed to inclusivity. I began by looking at the library's current collections to gauge what was being collected and where the relevant gaps were. After this, I sought to meet with key stakeholders to discuss their stories, responses to the industry and what they thought of the British Library. Most of my conversations focused on the failure of 'mainstream' publishers to relish ALL talents in Britain and how they themselves had countered these shortcomings. Some writers were not aware of the fact that the Library wants to try and collect a copy of everything published (even if doesn't have an ISBN!). Many saw the idea of my project as a good starting point for the British Library to become more engaged with different forms of expression, but agreed there needed to be a series of recommendations rather than a box-ticking exercise.
Relatively early on it became clear to me that the people I was meeting could benefit from either meeting or reconnecting. So many people knew of each other, or knew of the work each other were doing and I wanted to create something to bring all parties together. And 'Bringing Voices Together (BVT)' is a networking event that will bring together speakers from publishing, literary, academic and activist backgrounds to debate contemporary issues in publishing and the innovative ways in which they are being overcome. It was produced by the variety of voices I have spoken with over the past few months. The event is effectively sponsored by the innovative ways expressionists of colour have defied marginalisation. I'm hoping for a thorough discussion on the positive aspects of independent publishing and the opportunities it can present for inclusive expression.
The principle aim of the afternoon will be to provide recommendations on how the British Library can become more closely involved with writers of colour in independent publishing. One of the recommendations I am putting together before the event is an online listing of inclusive independent publishers for bookstores and other libraries. This will consist of contact details and a brief bio about publishers. It'll be the first of its kind for the British Library and will be the first step of active engagement. Certainly, I would like the event to be action driven, coupled with giving a much needed platform to different modes of writing. I believe that BVT will highlight how the strength of collaboration can be the vanguard for change.
---
For more information about the project and event contact Chantelle.Lewis@bl.uk and to keep up to date with blog posts about the event here.
class="post-8931 post type-post status-publish format-standard has-post-thumbnail hentry category-network-knowledge category-special-feature"London's Bookshops:
'Gay's The Word'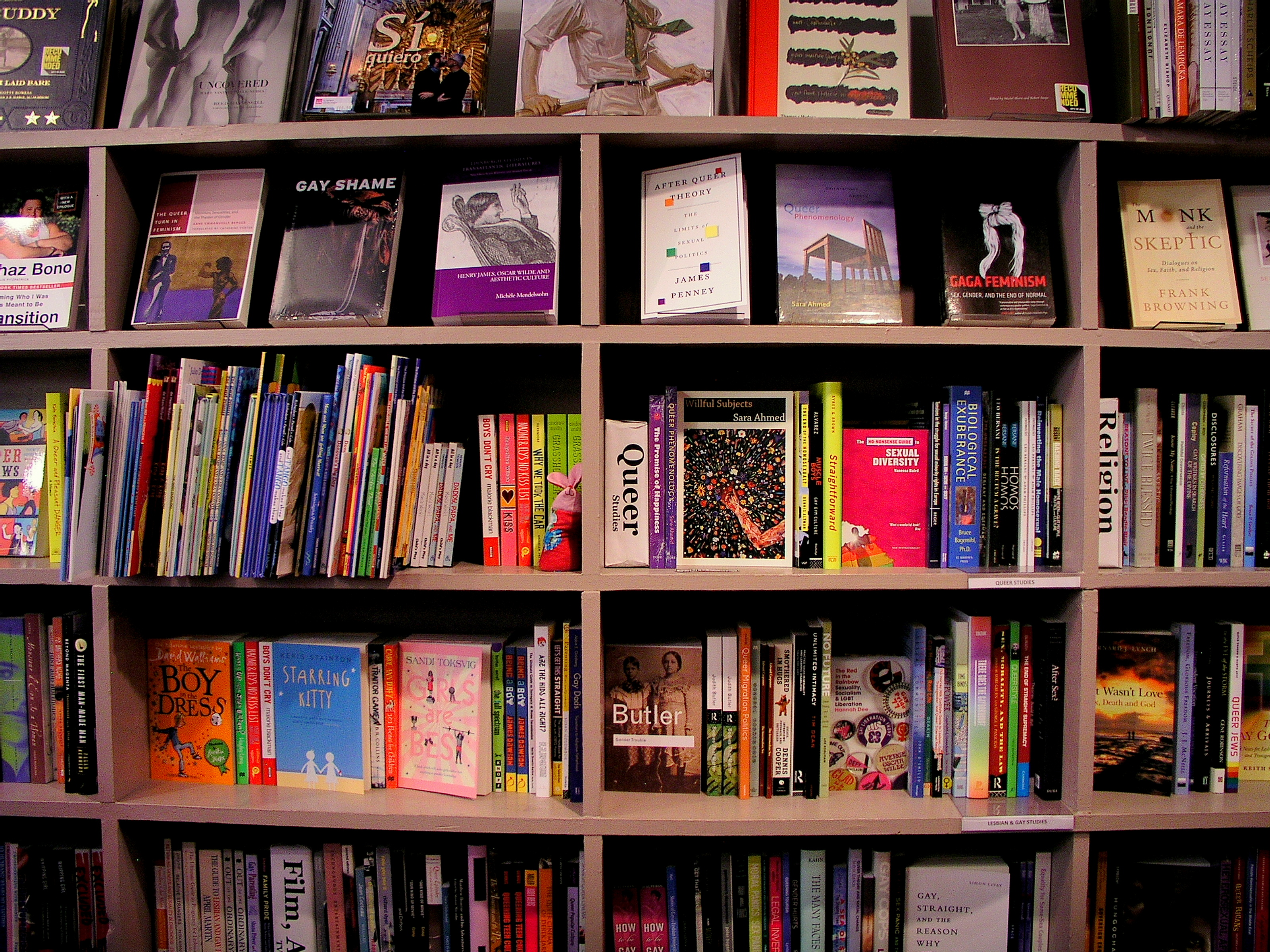 As part of Spread the Word's mission to celebrate London's literary talent, we've launched a new feature showcasing some of the capital's best bookshops.
We kick off with Gay's The Word, who gave us so many fantastic recommendations for our online #LGBTHeroes feature, created to celebrate LGBT History Month in February 2017.
Located in Bloomsbury, Gay's The Word was founded on 17 January 1979 by members of Gay Icebreakers, who were inspired by the growth of lesbian and gay bookstores in the USA. Since then it has accumulated a treasure trove of LGBT+ literature from across the world.
More than just a bookshop, Gay's The Word has been used as a safe space for members of the LGBT+ community, in which they can meet, share ideas, hold meetings and widely publicise LGBT+ events happening across the country. The 2014 film Pride, directed by Matthew Warchus, specifically highlighted how the shop served as a meeting place for Lesbian and Gays Support the Miners in London in the 1980s.
Uli at Gay's The Word spoke to us to tell us more…
To date, Gay's The Word is the only specifically lesbian and gay bookshop in the UK – how does this make you feel?
Well, there have been a number of LGBT+ bookshops in the UK over the years such as 'West and Wilde' in Edinburgh, 'Out' in Brighton and the much missed 'Silver Moon' women's bookshop in London. Gay's the Word was the first and today is the last standing lesbian and gay book specialist. So while we are very proud of the shop and how brilliant it is that we are still going – and going very strong at the moment – I suppose it makes us feel sad that there aren't others sibling bookshops in the UK. We'd much rather there were a slew of other physical queer bookshops out there. There has been a real rash of closures across the world in recent years, particularly in America. Manhattan, Washington, the Castro; they've all seen their independent LGBT+ bookshops close down. There are various reasons for these closures, but economic gentrification – i.e. unrealistically inflating rents – is a major issue. And Amazon of course; they have had a big impact on independent book retailers. There is a widespread shrinkage and dilution of the LGBT+ scene generally across the world. We are losing some iconic and vital spaces. It sucks but if people don't use spaces they disappear, and sometimes even if they do mercenary developers get their hands on them anyway.
Tell us a bit more about how the shop is managed on a day-to-day basis and what your role is? 
I'm the assistant manager. I've been here for 12 years. I run the bookshop with my colleague Jim MacSweeney, who has been at Gay's the Word for 27-ish years. I tend to run around a lot going from one task to another: serving and talking to customers, then doing some social media, then unpacking books and merchandising, then changing a window, then getting a carry-case of books together to go and run a bookstall at the British Library. I describe the task of tending a bookshop, of maintaining the flow of stock, as like an endless and really big game of Tetris, but with books. And then if I'm pretty much on top of work stuff I might event get a bit of time to just sit at the sales desk and read for a bit. I review books for a few magazines so I've always got a book I should have finished yesterday.
One area I tend to oversee is our book events. We have a really full, interesting diary of events throughout the year, although we quieten things down over the summer and winter. I love events, that communion between writers and readers, and how different they all are depending on the book topic and readers. Running events is sort of like piloting a homosexual Tardis, you could end up anywhere – 70s New York, Georgian London, a queer inter-species romance in the distant future – anywhere. Recent events this year's have included: Fighting Proud: The Story of Gay Men Who Served in WWI & WWII, Bold Strokes Lesbian Fiction Prose Slam: One Night, Five Authors!, Not Guilty – A New Oral History, Trans Like Me with CN Lester, Pride & Joy – A Guide for LGBT Parents, A Queer Little History of Art by Alex Pilcher, Spacegirl Pukes Relaunch Party, Jeffrey Weeks & VG Lee – History Month Event, Queer Domesticities with Matt Cook, and readings from Rosie Wilby, Sylvia Brownrigg, Neil Bartlett, Rosie Garland, Jake Arnott and Tim Murphy.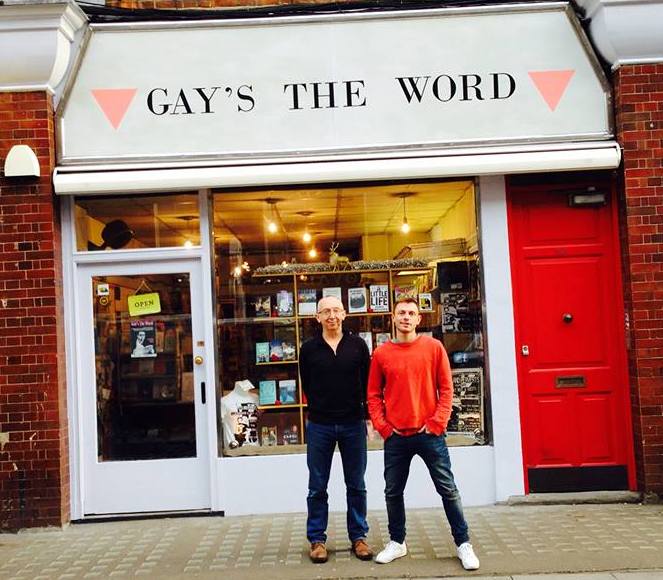 Over the years, have you noticed any interesting trends in the publishing industry?
Jim might be better to ask about this than me because his awareness covers a wider period, but I suppose the rise in range of trans-relevant titles getting published, an increase in LGBT+ YA and pro-diversity kids books. But I guess calling these trends is a bit inaccurate. There are more like developments. Where there used to be more specialist LGBT+ publishing houses, now queer representation in books is more diffused across the major publishing houses.
Oh, and there has been the growth of self-publishing, which in one sense has democratized publishing though it can be tricky to untangle the wheat from the chaff, quality-wise. But it has given people who perhaps a mainstream publisher wouldn't touch the chance to get their work out there and that can occasionally lead to a book deal down the line if the work is strong. We tend to just stock work form established publishing houses as we are a small space and hardly have room for all the books we stock as it is.
Looking particularly at LGBT+ voices in literature, do you feel as if there are more places for LGBT+ writers to be platformed and celebrated than before?
Well yes, of course, if you look back, well not even that long ago, LGBT+ visibility has risen and risen. Spare a thought for those who went before us who had no accessibility to literature to reflect our sensibility and culture back to us. No role models, no help-lines, no representation. Today things are different. However I do wish that whoever the hell it is in publishing houses that are responsible for writing the blurb on the back of books would stop trying to conceal the fact that they have LGBT+ content. There is so often like literally no mention at all of it on the back of books even when it is hugely central to the story. It happens all the time, even with major award-winning novels. After a while it gets a bit annoying.
What are your favourite books that have been published in the last year?
Ministry of Upmost Happiness by Arundhati Roy, Tin Man by Sarah Winman, Insomniac City by Bill Hayes, Christodora by Tim Murphy, Days Without End by Sebastian Barry, Good as You by Paul Flynn, Night Sky with Exit Wounds by Ocean Vuong, House of Names by Colm Toibin. I'm really looking forward to the publication of The Sparsholt Affair by Alan Hollinghurst and Logical Family, the first memoir by gay author and icon Armistead Maupin. Both are out in October. For lesbian fiction fans I'd suggest Pages for You by Sylvia Brownrigg, and her follow up novel Pages for Her. She's a brilliant writer.
Quite a few famous faces have visited Gay's The Word over the years – are there any that are especially memorable and why?
Yeah, we get a lot of well known people coming in and obviously we've had some real legends read here over the years. The poet Allen Ginsberg for one. But I'm not going to dish on who our famous regulars are now because it's a bit cheap to do that and mysteries make life more interesting.
Besides, every queen to saunter into this place is a star.
Of course, Gay's The Word is more than a bookstore – it has a very strong sense of community. What's happening at the moment and what should new visitors look out for? 
The GTW Lesbian Discussion Group meets every Wednesday from 8pm-9pm.The London LGBT Bookgroup meets monthly at Gay's the Word. More details about topics and meeting dates for the monthly Trans support group, TransLondon, can be found on their website – they meet on the third Tuesday of the month from 7.30pm.
Oh, and we're doing signings with Alan Hollinghurst and Armistead Maupin in October – check out our Facebook event page for details.
And finally, can you tell us an interesting feature or lesser-known fact about the shop?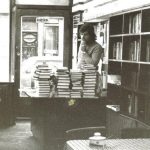 It was founded by a man called Ernest Hole, which is just genius. Ernest is going strong, living the life in Spain (thanks Ernest for setting up this special place!).
And we have lots and lots of straight customers. We are very diverse, you know!
Instore photo © Dom Agius
class="post-9113 post type-post status-publish format-standard hentry category-blogs category-network-knowledge"My day at the Poetry Lab
by Abdullahi
In June 2017, 27 young London poets aged 25 and under gathered for Spread the Word's Young People's Laureate for London Poetry Lab at the Roundhouse in Camden. In this blog, Poetry Lab participant Abdullahi shares his thoughts and experience about the day.
I have never signed for a workshop before and to be part of this was me stepping out of my comfort zone. I applied for this on a whim that I wouldn't be accepted but still did it with an ounce of hope. On receiving the email that I was successful – it honestly made my day. I searched up the artists who were involved and listened to their poetry in order to familiarise myself with their greatness. For me, Jolade & Caleb stuck out for me as I was able to relate to their pieces.
My experience during the workshop was great. Every single artist had a different way of teaching us how to freestyle or grow as poets/writers. Passing the book around or using one word terms to formulate pieces was a challenge but I found it to be doable. Since everyone in the room was around the same age we were able to connect more and share a good laugh. I felt really welcomed and out of my comfort zone which allowed me to raise my hand and share my work that I created within the activities. The only downside is that I wished the artists showcased their work or gave us a little performance.
I now look back at the pieces I created in the workshop and how it's allowed me to grow as a poet. That we need to take step out of our own bubble and explore what the world has to offer us. Would I do this again? Definitely!
I personally would like thank to Patrice Lawrence for this great workshop, without whom this day would not have been possible. Secondly, to the artists who helped us create a beautiful piece.
by Abdullahi
---
Check out the video, 'A Poem For London', written by 27 young London based poets at the Poetry Lab: spreadtheword.org.uk/poem-london-talented-young-london-based-poets/
class="post-9102 post type-post status-publish format-standard has-post-thumbnail hentry category-creative-writing category-network-knowledge"'A Poem for London'
by talented young London poets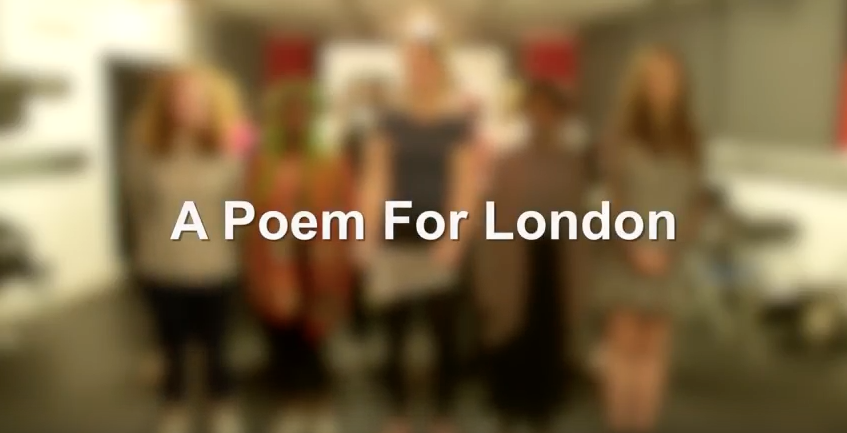 In June 2017, at the Roundhouse in London, a group of talented young London poets aged 25 and under united to create 'A Poem for London' at Spread the Word's Young People's Laureate for London Poetry Lab. The group were inspired and supported by poets including Young People's Laureate for London Caleb Femi, Sean Mahoney, Zia Ahmed, Theresa Lola and Jolade Olusanya.
Watch the captioned video of 'A Poem for London':
Watch the captioned video of 'A Poem for London', with short interviews about the Poetry Lab with Caleb Femi, Sean Mahoney, Zia Ahmed, Theresa Lola and Jolade Olusanya:
We are grateful to The Roundhouse for hosting the Poetry Lab, to Matt Bartlett for filming, to Foundation for Future London for funding the programme, to Caleb, Theresa, Sean, Jolade and Zia for hosting the Poetry Lab and to the talented poets who composed and performed A Poem for London: Abdullahi – Ali – Bernice – Bola – Bridget – Dannielle – Eileen – Fahima – Funmi – Immaculata – India – Jane – Jazmine – Kathryn – Lotte – Lauren – Mandisa – Marvell – Neimo – Phoebe – Phoebe – Princess – Rachel – Rakaya – Sumia – Tahmidur – Troy.
Join the conversation on social media #APoemforLondon #LaureateforLondon 
Read 'My Day at the Poetry Lab' blog by young poet Abdullahi: spreadtheword.org.uk/day-poetry-lab-abdullahi/
class="post-9020 post type-post status-publish format-standard has-post-thumbnail hentry category-news-opportunities category-opportunities"TOAST Poets development programme
open for applications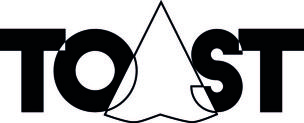 Spread the Word is pleased to again be supporting TOAST Poetry with the second round of their development scheme for mid-career poets.
What is TOAST Poets? 
TOAST Poets is a professional development project for mid-career poets. It takes the form of eleven workshops over the course of a year. Each TOAST Poet is offered two, hour long mentoring sessions with an established poet or editor to discuss their work and what steps they might take to progress.
After the completion of the course TOAST Poets will be eligible for any performance events, discussion panels or other opportunities TOAST has on offer.
Who is TOAST Poets for?
We are looking for poets who work hard at their craft, poets who are past the emerging stage. You do not need to have written a first collection or pamphlet but should be looking at developing a comprehensive body of work. We are looking for poets who should be beginning to do one or all of the following:
Reading and writing poetry regularly
Be interested in developing a cohesive and professional body of work
Have taken steps already to develop their poetry to a professional standard
Begun to have their work published in magazines
Written their first pamphlet or one-person show
What do you commit to?
Poets will commit to attending all eleven workshops in London starting in October 2017 and ending in July 2018. If offered a place on the course all participants are expected to attend every session. If participants miss more than 2 sessions without explanation their place on the course will be reallocated. Exceptions will be made for illness and unexpected circumstances.
Poets also commit to two, hour long mentoring session in London at the end of the course in November 2017 & in July 2018.
Full dates and times of the workshops and mentoring can be found at the bottom of the application pack.
How do you apply? 
All applicants must send:
3 A4 pages of poems
A completed application form
A writer's CV (1-2 pages) detailing their publication, work and performance so far
Please also include email and phone contact details. All applications should reach contact@toastpoetry.com by midnight on the 25 August 2017
Applicants will be contacted by Monday 11 September 2017 to let them know if they have been successful.
My question hasn't been answered here
Take a look at the FAQs: toastpoetry.com/projects/faqs/
Spread the Word are pleased to be supporting TOAST Poetry with the application process.