class="post-12948 post type-post status-publish format-standard has-post-thumbnail hentry category-fiction category-interview category-london-short-story-prize tag-anton-rose tag-london-short-story-prize tag-lssp2017"'Roots and Bones' by Anton Rose
an extract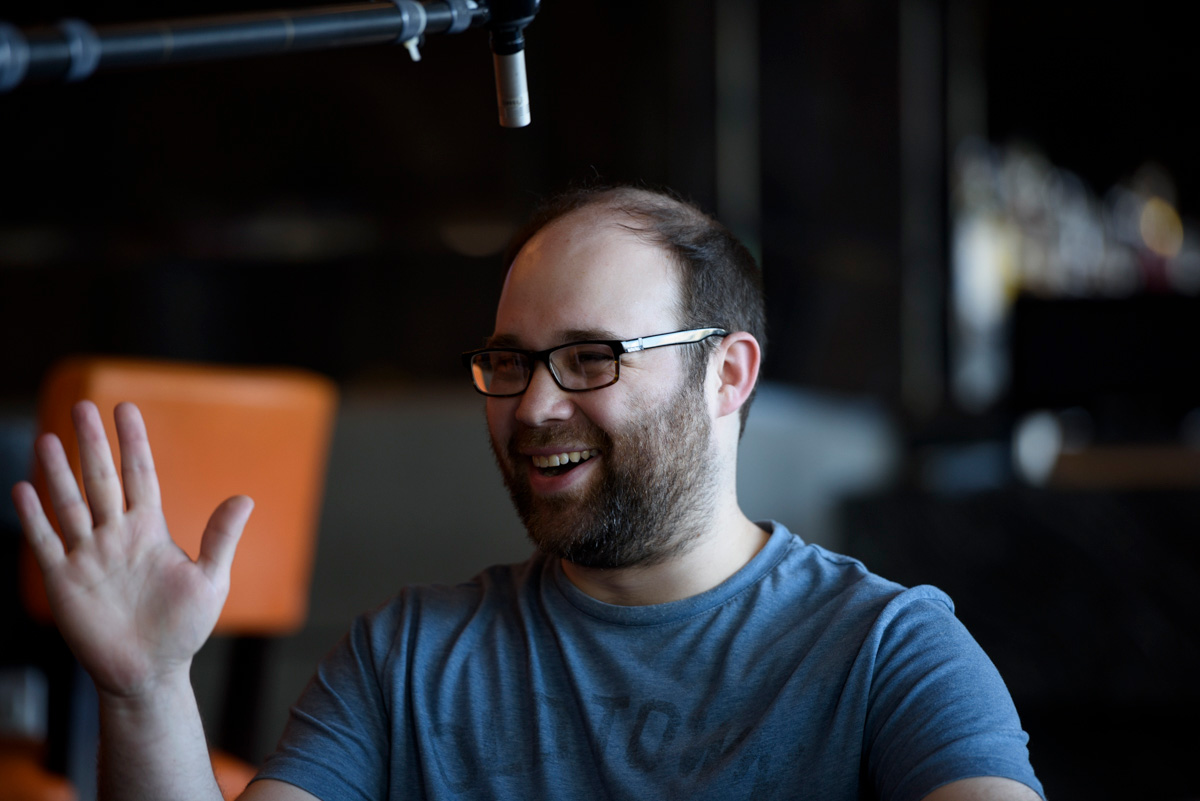 Anton Rose's short story Roots and Bones was shortlisted for the London Short Story Prize 2017, and is featured in the London Short Story Prize Anthology. He shares an extract from the story below, and tells us a bit about it.
This story is set in County Durham, where I grew up. Durham itself is a relatively wealthy, middle-class university city, but the county has some of the poorest areas in the UK, including a number of ex-mining villages which have never been able to recover since the callous deindustrialisation of the 1980s. This particular story is loosely based on a true story, and it's part of a series of short pieces I'm working on, all from the perspective of the same character. As with most of my stories, this one began with a handful of images which sat in my mind for a while, biding their time. When I finally sat down to begin, the story practically wrote itself.
Extract from Roots and Bones
When the coppers came, I was supposed to be in bed. Me and Sean had been playing footy in the living room with this little plastic ball and we'd knocked a picture frame off the mantelpiece and smashed it to bits. Dad sat in his chair, laughing, but Mam went crazy, screaming at us and sending us up to our room like we were still bairns.
The coppers came driving down the street, red and blue lights streaming through the window, blurring in the rain. I pulled the blinds back and pushed up against the glass, Sean right next to me, watching.
"What do you reckon?" I said. "That lass at number eight been thieving again?"
"Or they've finally caught Mr. Taylor fiddling little boys. I saw him eyeing you up the other day, you know."
"Piss off," I said, and I thumped him on the shoulder.
I watched the car come down the street, curious to see who had got in bother this time. It drove through the narrow gap past Mr. Bowen's van, heading down the terrace, but then it stopped. Right outside our house.
Down below, two coppers got out, rain spattering against their helmets. They eyed up our front door.
"Jesus," Sean said next to me. "The fuck have you done now?"
"I've done nowt," I said, and for once I was telling the truth. 
class="post-14280 post type-post status-publish format-standard has-post-thumbnail hentry category-london-writers-awards category-tips tag-advice tag-commercial-fiction tag-judges tag-literary-fiction tag-london-writers-awards tag-writing"Commercial & literary fiction –
what's the difference?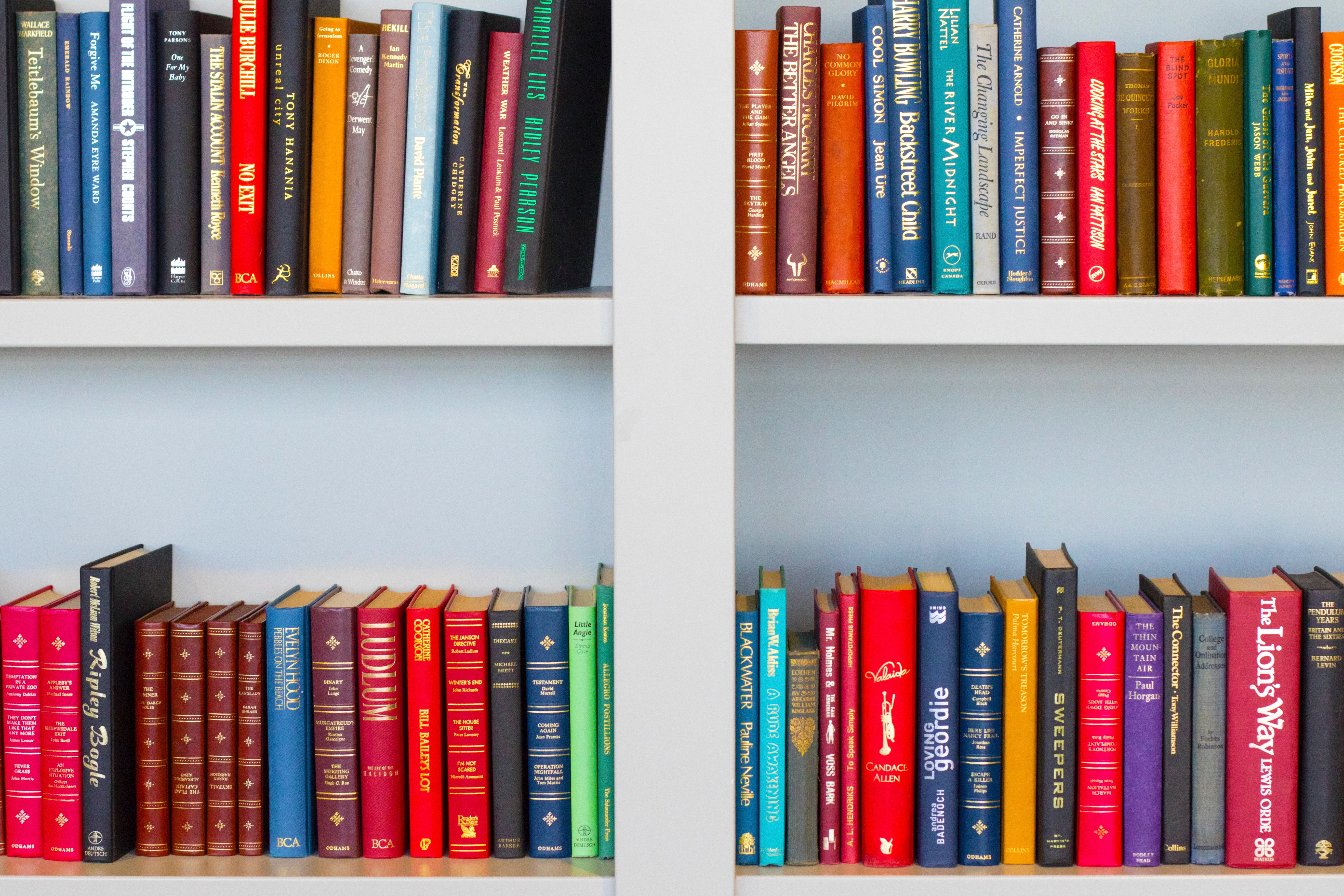 So you've decided you want to apply for the London Writers Awards. You've got your writing ready. Now you just need to decide on a category. Is it literary or commercial fiction?
It's a question that many people ask. Unlike poetry, with its clear form, or children's fiction, with an obvious audience, and even narrative non fiction, which is rooted in truth, the definition of commercial and literary fiction is more nuanced and blurred.
Whilst there's crossover between the two, they are distinct categories. Literary fiction is often focused on artistry, with the story being driven by character and internal motivations. Commercial fiction is generally more plot driven, and read for entertainment rather than its art. 'In literary fiction there is more of a focus on the writing in and of itself, not just as a tool for telling a story,' says author Diana Evans, a judge in the literary fiction category. 'Both literary and commercial fiction tell stories, but I would say that in literary fiction story and writing stand as equal concerns, whereas in commercial fiction story is at the forefront.'
Ella Kahn, of DKW Literary Agency, is one of our judges in the commercial fiction category. She also points out the differing focus, and says that 'commercial fiction (whatever the genre) tends to be more driven by plot and character development, and literary fiction by stylistic or thematic concerns.'
Vaseem Kahn, the author judge for the commercial fiction category agrees. 'Literary fiction presents a broader canvas to writers, with endless possibilities for exploring character, setting, theme, and style. The bar for the 'quality' of prose is deemed to be high for such fiction. The commercial fiction writer's challenge is to find creativity within the bounds of genre, whilst meeting the expectations of a particular audience.'
But it's not the case that one is solely about the reader and one only about the art, and a writer should never neglect either of these. The line between commercial and literary fiction is narrowing. For instance, in recent years the Man Booker Prize has seen multiple nominees that cross over genres. In both cases quality of writing is important. 'A high quality of prose is important for both categories, and thematic explorations & plotting can be just as complex in either,' says Ella, 'but in commercial fiction that quality of writing might also be defined by a certain degree of 'readability' or 'accessibility' in the style that perhaps makes it more instantly engaging.'
Vaseem cites crime fiction as being a great example of the blurring boundaries. 'At one end of this spectrum crime fiction is being produced that, in terms of style and quality, is almost indistinguishable from literary writing, yet maintains the hallmarks of a good crime story, such as plot, characterisation, and a mystery to be unravelled.'
Eva Lewin, Writer Development Manager at Spread the Word agrees that commercial fiction is often more about the storyline and genre, but says that it 'partly depends on how (ultimately) a publisher decides to market the novel concerned.' That's something that Lucy Luck, agent at C+W agency and judge for the literary fiction category also believes to be the case. 'For me, the difference is the impact the two types of books are looking to make in the market. Literary fiction (and non-fiction) are books that need hand-selling so rely on critical reception and prize-listings to persuade booksellers to stock copies and readers to want to buy and read them. Commercial fiction (and non-fiction) are books that have a strong pitch and are looking to be placed on the best-seller lists, so will have a strong presence in the bookshop on publication and will be recommended through bookstore promotions and word of mouth.'
As part of the London Writers Awards scheme writers will have the opportunity to hone their work so that it is agent and publisher ready, regardless of genre or category. Before deciding which category to submit to ask yourself whether your story is plot or character driven, how much the words matter as opposed to what the words say mattering, and who you imagine to be reading your writing. All of these will help you make your decision. But remember that, regardless of category, your work has to be the best it can be.
For more information on the judges visit our judge page. You can read more about what they want to see in an entry here.  
To learn more about the prize head here.
class="post-14555 post type-post status-publish format-standard has-post-thumbnail hentry category-news tag-adam-kay tag-catherine-johnson tag-claire-mcgowan tag-kayo-chingonyi tag-london-writers-awards tag-romesh-gunesekera"London Writers Awards
Masterclass tutors announced

We're excited to announce the tutors of the London Writers Awards Masterclasses. As part of the nine month programme, participants will receive expert tuition and mentoring in their chosen genre, and be supported to develop their craft and career. The masterclasses are an integral part of this. Bestselling authors and top writers will be leading the sessions, sharing  their wisdom and helping the LWA writers to develop their skills.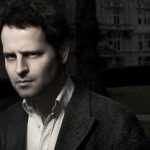 Adam Kay will be leading the Narrative Non-Fiction masterclass. He is an award-winning comedian and writer for TV and film. He previously worked for many years as a junior doctor. His first book 'This is Going to Hurt: Secret Diaries of a Junior Doctor' was an instant Sunday Times number one bestseller. It has been translated into 19 languages and was Sunday Times humour book of the year, as well as book of the year selection in The Times, Guardian, Spectator, Daily Express, and Mail on Sunday.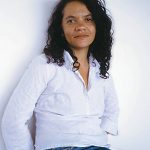 The Young Adult/Children's masterclass will be delivered by Catherine Johnson. She has written many books including the award winning Sawbones, and Arctic Hero chosen by Booktrust for Booked up in 2010. She has two grown up children and is a Londoner who lives by the sea. She also writes for film and TV.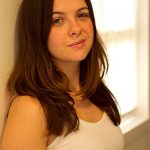 Claire McGowan will run the Commercial Fiction masterclass. Claire grew up in a small village in Northern Ireland and now lives in London, where she runs an MA in creative writing at City University. Blood Tide is her sixth crime novel, and the fifth in the highly-acclaimed Paula Maguire series. She also writes women's fiction as Eva Woods.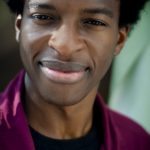 The Poetry masterclass tutor is Kayo Chingonyi. Kayo is a fellow of the Complete Works programme for diversity and quality in British Poetry and the author of two pamphlets, Some Bright Elegance and The Colour of James Brown's Scream. His first full-length collection, Kumukanda, was published in June 2017 by Chatto & Windus. He is poetry editor for The White Review.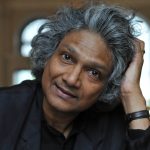 Romesh Gunesekera will lead the Literary fiction masterclass. He grew up in Sri Lanka and now lives in London. His debut novel Reef was shortlisted for the Booker Prize and the Guardian Fiction Prize, and won the Yorkshire Post First Work Prize. In 1997 he was awarded the prestigious Premio Mondello award in Italy. He is the author of Monkfish Moon, The Sandglass and Noontide Toll, all published by Granta.
For more information and to apply head to the project page. The deadline to apply is 5pm on Friday 22 June. 
class="post-14603 post type-post status-publish format-standard has-post-thumbnail hentry category-blogs"Nick Field talks to us about Pow!
a new opportunity for LGBTQ creatives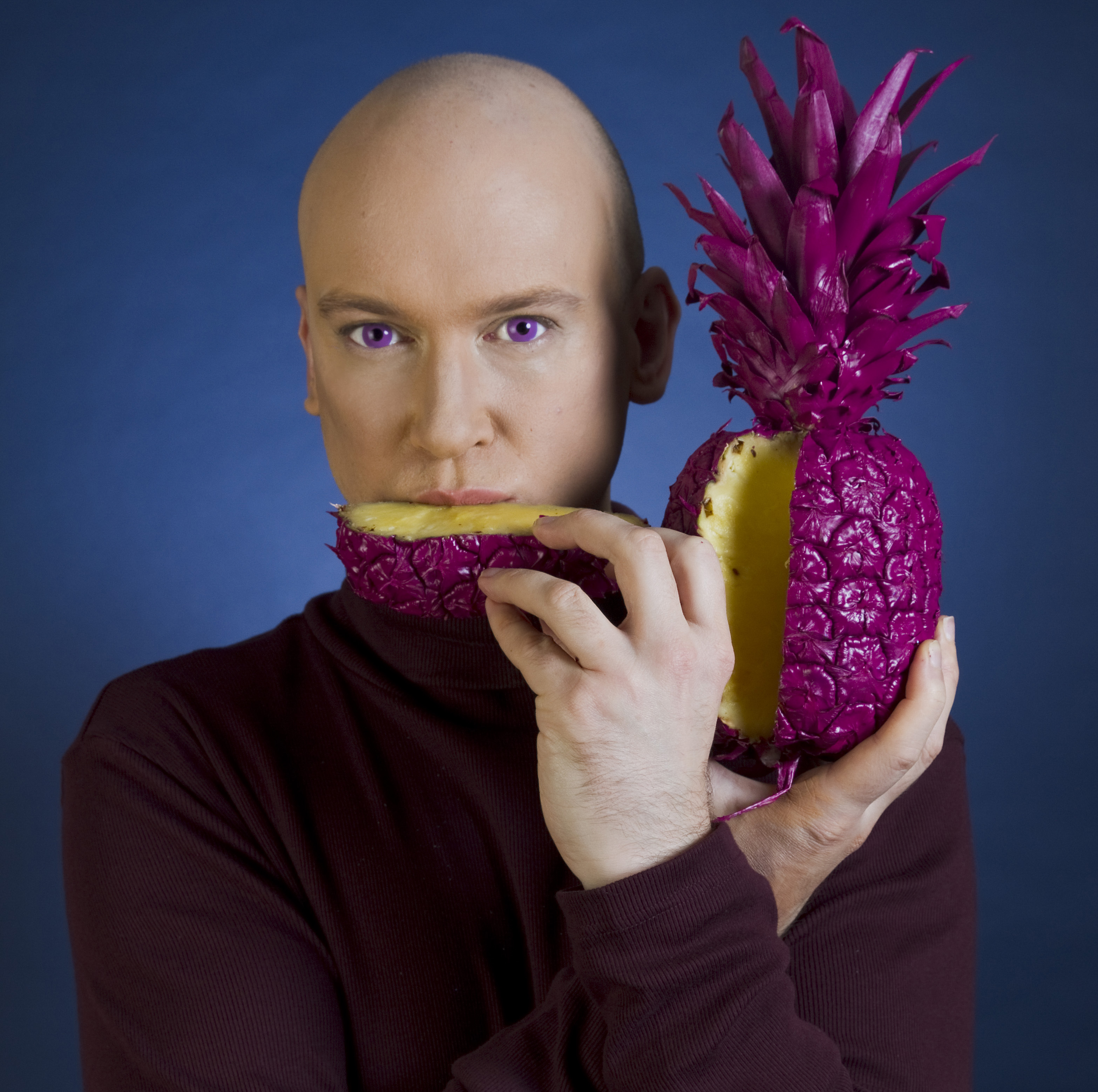 Nick Field is a writer, performance maker, musician and the sole curator of Pow! – a brand new opportunity for LGBTQ creatives.
Pow! will offer 10 creatives the opportunity to develop their work via mentoring, workshop sessions, professional development meetings and the chance to share their work with a live audience. Here Nick tells us more about his work, what inspired Pow! and how you can get involved…
'My work so far has included writing and performing three solo shows that have toured internationally. My shows have explored questions around what home means through performative travalogue, and relationships to work through the tiny minutia of office politics wrought large. I've created performance pieces and I love taking my work to unusual place. I've had residencies that have included being Artist in Residence at London Metropolitan Archives, where I explored the historical and contemporary siginificance of streetlife in London, and Keats House. Coming up I'm looking at fantasy, ideology and why both unicorns and nationalism are having a moment in my new solo show Unicorn Party. I will also be working in collaboration with Rebecca Biscuit of Sh!t Theatre to create Paid Fantasist, a show featuring comedy, music and dance that explores how neoliberalism has shaped our cities, and us, via Dr Who legend Tom Baker. Both shows will be at Camden People's Theatre in the autumn season.
Alongside my work as an artist, I've worked extensively in arts education and artist development. This has been a really rewarding and integral part of what I do. I've worked with organisations like Ideas Tap for whom I created a programme of development workshops for young creatives. I have taught writing and performance at University of Kingston and created an education programme exploring the creative possibilities of the English language via Medieval scribes for City of London that I toured to schools across the capital. Other organisations I have worked with have included The Poetry School, Southbank Centre, and recently Apples and Snakes with whom I worked with four emerging artists in Brighton to help them develop longform performance pieces.
Pow! came initially from a conversation with Laura Kenwright at Spread The Word. We were talking about the lack of specific development opportunities for young LGBTQ emerging artists in live literature. I was also working with and mentoring some LGBTQ artists working in this area around this time, and the prohibitive challenges of developing a voice and creating work in a competitive field that was not always very open to young emerging LGBTQ voices was becoming clear. Also, whilst self-reflecting, I realised that although I had amazing support along the way from organisations like Apples and Snakes, the context itself meant that as an LGBTQ artist, I often felt very isolated within it, and suppressed the kind of work I really wanted to do because I couldn't see how it would fit in. I also experienced homophobia along the way from other performers and programmers, and frankly that was almost enough to make me give up. It was only by diverting into theatre and performance making that I found a context more conducive to the work I wanted to make. And yet, I love the form and at the heart of my work is a relationship to poetry and live literature, even if that might manifest as a dance piece or digital work.
I envision Pow! to be an opportunity for young LGBTQ artists to explore their voices and their practice in a specifically tailored and supportive environment, develop new work and create a peer network. I'm thrilled to have amazing guest artists involved. Hannah Silva, a groundbreaking artist who has a unique and fascinating practice. Malik Nashad Sharpe is also a guest artist. Malik performs as marikiscrycrycry and works with dance and choreography. Malik has worked with me on Unicorn Party and so I have experienced how they will bring a wonderful opportunity to explore a relationship between poetry, live literature and physicality. I'm really looking to see how we can expand the definitions and possibilities of live literature and encourage explorations of cross-form performance, so people with backgrounds or interests in a range of different forms are very welcome to apply.
We're looking for 10 creatives who want to jump in and get involved. If you're interested in writing and performing work, then brilliant! You'll work with me and an associate artist and our amazing guest artists through a series of workshops focussing on developing your voice and exploring new practice possibilities, and importantly creating a network of peers to support each others work going forward. There will be mentoring from the lovely folks at Spread The Word. We'll also work with you to help you create a new short piece of performance for a showcase at the end of the programme. This will be at Bar Wotever at the iconic LGBTQ arts venue The Royal Vauxhall Tavern. The showcase will be a delight, and I can't wait!'
Pow! is supported by Spread the Word, Wotever World and Arts Council England. Applications are now open until Thursday 28 June. Find out more here. 
class="post-14439 post type-post status-publish format-standard has-post-thumbnail hentry category-opportunities"Applications are now open for POW!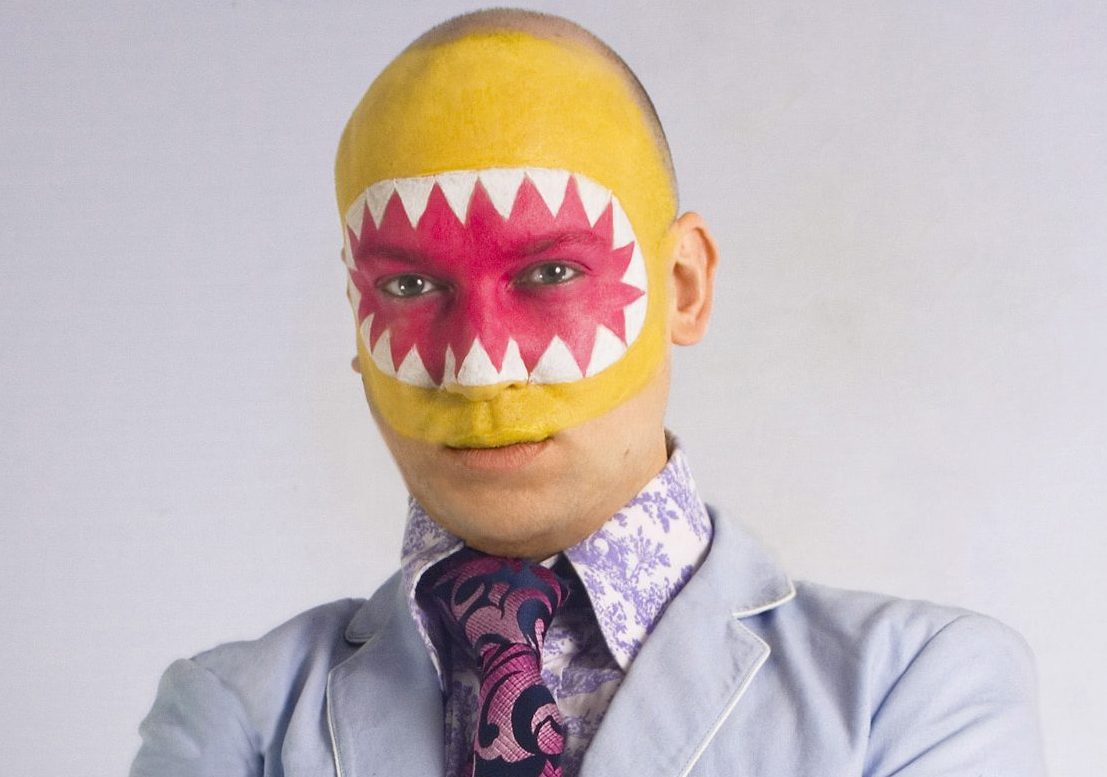 Are you a young LGBTQ creative, writer or performer?
Are you interested in writing and performing your own work?
Pow! is a new initiative from Nick Field in association with Spread the Word and Wotever World and funded by Arts Council England. It is a free opportunity for London-based LGBTQ creatives (aged 18-25) who want to write and perform their own work, develop their practice and explore the possibilities of live literature.
What is Pow!?
A series of free workshops tailored specifically for young LGBTQ artists, aimed at developing your voice, your work and practice. Pow! will give you the opportunity to:
• Create and develop a new short performance piece.
• Showcase your work at a special Bar Wotever event, at the iconic LGBTQ performance space The RVT.
• Be mentored during the project and beyond.
• Create peer networks.
• Introduce your work to invited producers, venues and new audiences at the showcase.
Workshops and mentoring will be facilitated by lead artist Nick Field, guest artists Hannah Silva and Malik Nashad Sharpe (alias Marikiscrycrycry), an associate artist and Spread the Word.
Writing and Performing? Live Literature? Say what!?
You might be a poet, a spoken word artist, a theatre or performance maker, a stand up comedian or all of them at once! We want to create a group of artists with diverse backgrounds and practices who are looking to be inventive, creative and open in their approach to making new performance work with their own words. Through Pow! you will:
• Experiment and develop your craft;
• Learn from each other;
• Open up conversations about LGBTQ writing, literature and performance;
• Develop your work in a supportive and specifically focused environment.
How to Apply
If you'd like to apply for one of the 10 places available, you must:
• Be aged between 18 – 25 years and live in London;
• Identify as LGBTQ;
• Submit a short personal statement (max 500 words) telling us a bit about your work, your up-to-date writing experience, what your ambitions for your work are, and why you want to take part in POW! What would you like to get out of it?
• Submit an example of your work up to 1000 words in length, and any video links you'd like us to see;
• Tell us what kind of work you'd like to make for the showcase (max 300 words). It doesn't need to be a specific idea just yet, but are there particular themes or questions you'd like to explore?
• Commit to 10 workshops taking place over 5 days (please see workshop dates below) and the showcase event on 25 September and to creating a 5-10 minute performance piece for the showcase event on 25 September 2018.
Workshop dates:
Sunday 15th July – 10am-5pm – venue TBC
Saturday 21st July – 10am-5pm – Arch 468 Theatre Studio
Saturday 28th July – 10am-5pm – venue TBC
Saturday 15th September – 10am-5pm – Arch 468 Theatre Studio
Saturday 22nd September – 10am-5pm – Arch 468 Theatre Studio
Arch 468 Theatre Studio is at: 209a Coldharbour Lane, Brixton, London SW9 8RU. The nearest train station, Loughborough Junction, is 3 minutes walk away.
Showcase date: Tuesday 25th September 2018 (you'll need to be available at the RVT from 1pm for tech rehearsals). The RVT (Royal Vauxhall Tavern) is at: 372 Kennington Lane, Lambeth, London SE11 5HY. The nearest train and tube stations, Vauxhall, are a 2 minute walk away.
Send in your application to us via Submittable. The deadline to apply is Thursday 28 June at 5pm. If you've any questions or queries about Pow! then e-mail Aliya at aliya@spreadtheword.org.uk.
We will let you know the outcome of your application by Wednesday 4 July.
Terms and Conditions
Pow! is a free workshop and mentoring series and showcase for young London-based LBGTQ creatives. Please check your postcode eligibility here before applying. The workshops cannot be taken on a one-off basis. The shortlisting for participants will be done by Spread the Word and the lead artist Nick Field.
---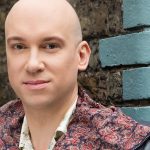 Nick Field, lead artist, is a writer, performer and musician. His work has been produced and staged at major events and venues, and his residencies and commissions include Keats House, London Metropolitan Archives and Latitude Festival. He has written, performed and toured internationally three solo shows. As an arts educator and workshop facilitator he has worked with organisations including City Lit, The Poetry School, Ideas Tap and Apples and Snakes. Nick is an Associate Writer with Spread The Word.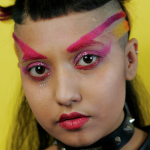 Katy Jalili (Katayoun Jalilipour), associate artist is a genderqueer Iranian born multidisciplinary artist, performer and writer. Katy has previously written for Shades of Noir (2016-17) and now writes freelance. They graduated from Performance: Design and Practice at Central Saint Martins in 2017 (First class Hons) with a research focusing on how queer femme bodies claim a performance stage. Currently their continuing their research on queer ancestry for people of diaspora which lead to the making of their first short film #Familiar #Touch #Lost #Figures, screened both nationally and internationally. Katy's performance work covers a variety of night club entertainment, comedy, cabaret and burlesque, live art and spoken word. Some have described Katy's performances as provocative, terrifying, erotic, political and wickedly entertaining, whilst channelling the spirit of punk. They are currently an artist in resident at Wotever World, where they are commissioned to make new performances showcased on a monthly basis at Royal Vauxhall Tavern. They have also previously performed at Brighton (Traumfrau) ,Edinburgh night time cabaret entertainment at Paradise Palms(Pollyanna), and very recently in Berlin (House of Presents). Katy was named as one of the top 5 queer artists in 2017 by i-D.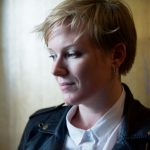 Hannah Silva, guest artist, is a British poet, playwright and performer known for her innovative explorations of form, voice and language. Her solo performances layer up vocal sounds and poetry, creating sonic explorations of meaning and sense. Her latest performance Schlock! splices Fifty Shades of Grey with a novel by Kathy Acker, celebrating 'the slipperiness of words, reinventing them so that none of them are safe' (The Guardian). Total Man was shortlisted for the Ted Hughes Award for New Work in Poetry. She has been featured in Wire magazine and on BBC Radio 3. Her poetry collection Forms of Protest (Penned in the Margins) was Highly Commended in the Forward Prizes. Her debut record Talk in a Bit will be released by Humankind in 2018. Photo credit: Hayley Madden for the Poetry Society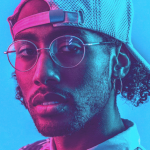 Malik Nashad Sharpe, guest artist,(b.1992, New York) is a choreographer and dancer performing under their aliases Marikiscrycrycry and DANCEw/YUNGMARIK!! Their work operates with an expansive choreographic proposition that utilises dance and live action as a modality for the excavation of 'Other' ontologies at/around Blackness and Queerness. Leaning into the various affective politics of anxiety, allostatic load, aesthetics, and alienation, their works look here, to the present and beyond in order to dredge up, reimagine, and ritualise possibilities for the body against hegemonic regimes of meaning-production. Performing in theatres, club nights, and galleries, their works are textured scapes and spaces where research into performativity collapses into the notion choreography as a universe, where possibility and futurity is not only manufactured, but also exacted.

Wotever World, partner, is a producer of weekly queer arts event Bar Wotever and film festivals, one-off nightclubs, themed arts events, talks and exhibitions. Wotever's core values are of inclusion, diversity, support and celebration of queer culture. Bar Wotever, currently resident at The RVT has run weekly performance and community events for 13 years, showcasing emerging and established queer art and culture for a diverse audience. Wotever World supports new and emerging queer artists by giving developmental performance opportunities and mentoring.

class="post-14416 post type-post status-publish format-standard has-post-thumbnail hentry category-interview tag-author tag-interview tag-let-me-be-like-water tag-sarah-perry tag-sk-perry tag-writing"In conversation with SK Perry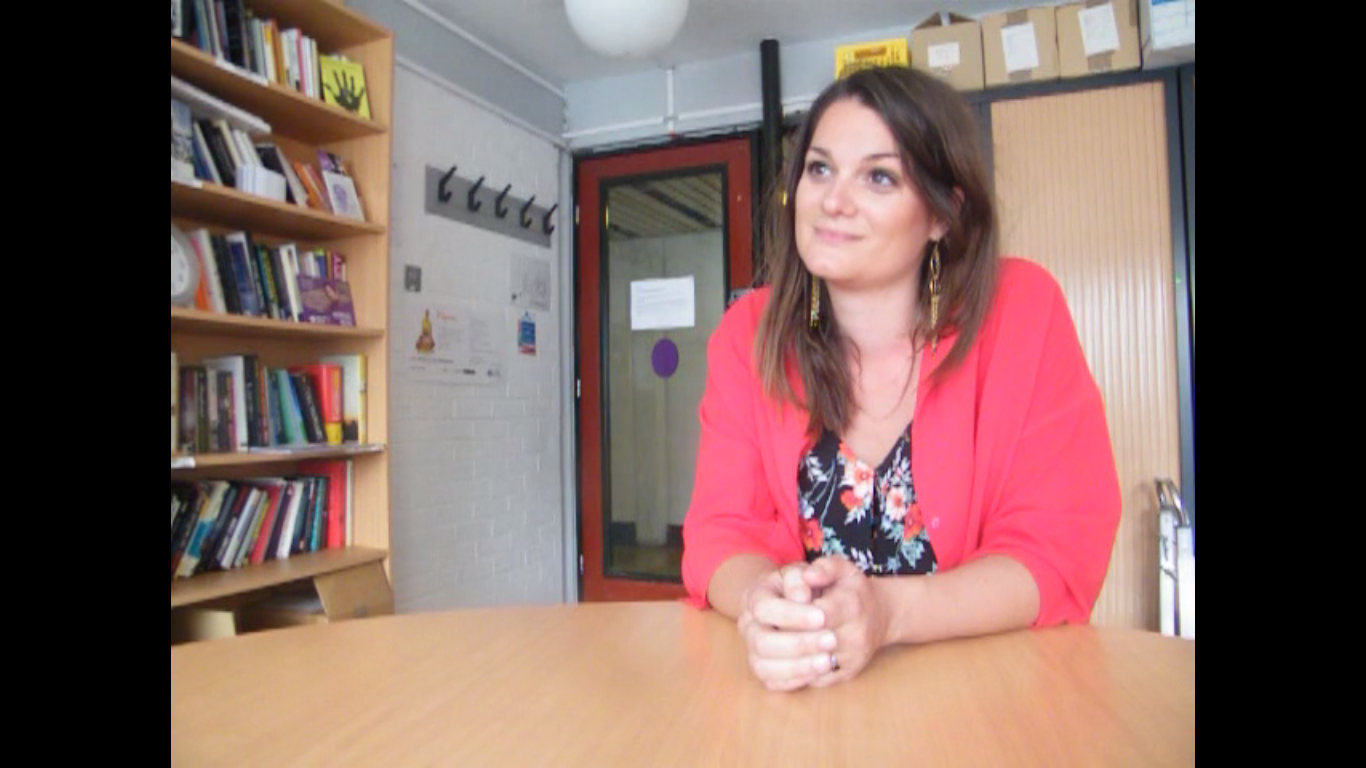 Spread the Word's Communications Manager, Francesca Baker talks with Sarah Perry about writing, poetry, Brighton and her new book Let Me Be Like Water. A transcript of their conversation is available to read below…
TRANSCRIPT
Francesca Baker: I'm here with Sarah Perry. Your new book, Let Me Be Like Water, is published – today? Tomorrow?
Sarah Perry: On Thursday.
Francesca Baker: On Thursday, very exciting. It's a story about a woman called Holly moved to Brighton to escape the grief of the death of her boyfriend. It's your first novel, and recently you ran an online course for us about exploring using poetry and writing fiction. I wonder – because obviously you're a poet by heart, I suppose – what's the difference between writing the two?
Sarah Perry: Oh, I don't know, I'm sure it's different for everyone. I think it's a really big question as well, what's the difference between poetry and prose. I don't think I'm as interested in, in my process, what the difference is, but more how you can use the two together.
Quite often I'll write a poem that will become part of the book, or I'll write something in prose and then turn it into a poem and then turn it back into prose as a way of stripping the language back. Or thinking a bit more intentionally about language and rhythm as well.
Francesca Baker: Yeah, that makes sense, because the book is written in kind of – some of the chapters are not really chapters, they're these paragraphs.
Sarah Perry: They're very brief, yeah.
Francesca Baker: Did you deliberately set out to challenge form, or is that just the way it works for you?
Sarah Perry: I didn't really know I was writing a novel when I first started writing it, which I think is where the form came from. I was writing, and I was writing it into something and I didn't know necessarily what that was. There are some poems which were finished poems, which are now no longer finished poems because they've been worked into the book.
So I don't know that I necessarily was that intentional about it, but as a reader I'm really interested in formally playful work. I love prose poetry as a poetic form. It's one that I really enjoy.
I think that in terms of what I was reading, maybe that's why I was writing something that was a little bit more of a fusion.
Francesca Baker: Going back to the novel, 20-something Holly moves out of London to Brighton after the death of her boyfriend to escape and heal. Grief and loss is something we're used to exploring potentially through older characters. Why did you choose to explore them through someone much younger?
Sarah Perry: It is an interesting one, isn't it? I think that I was particularly interested in women of that age in literature. Loads of stuff is being written now, loads at this particular moment, but historically I think that women in their early 20s have not necessarily been very common fictional characters, and certainly not in complex, emotional ways.
Francesca Baker: Yeah, there's chick lit and that's it.
Sarah Perry: Yeah, or they have a love interest or they're a sister or a mother. We're often more roles than what we're feeling. So I really wanted to be reading books about women my age. I was looking for that anyway, so that's why the central character was that age.
In terms of grieving, yeah, young people do grieve and lose people all the time. Friends, partners, family members. I think that's where that came from.
I'm also quite interested in grief as being something that we experience as people not just when someone dies. I think that grief can come into your life through other losses or traumas. The way that grief manifests after something traumatic or after the loss of something that isn't necessarily a person is also of interest to me generally.
Writing into grief just as an emotion I think is incredibly difficult to deal with, and the very long-term nature of it is quite taboo, I think. It's a whole year in her life, and the grief never leaves her. I think that that sense of how pervasive and all-consuming it is – we're quite good at being like, "okay, you can have 2 weeks to be sad and then you've got to crack on with life."
I think that I was quite interested in that as well, and what it is to be a young person living in a very chaotic emotion and having to just get on with life.
Francesca Baker: You're based in London, but the way you describe Brighton is really poetic, and the seascapes. It suggests that you spent some time there. Obviously the sea echoes Holly's ebb and flow of grief and loss. How important is location to you?
Sarah Perry: Very. In this book, but generally in writing as well, I love reading literature that has a really strong sense of place. It can be a fictional place as well, but I love that sense of being in a space.
The sea is really important to this book because it's a real – Holly spends a lot of time on her own by the sea, and I think that's a choice that she makes.
But I love Brighton. I've always loved Brighton. I spend a lot of time there. I grew up in Croydon, which isn't actually very far from Brighton. While I was writing the book I spent a lot of time there finding the little emotional details – stuff no one else will care about, but like Holly takes up running. I don't run ever, but I'd walk her running routes and think about what she'd be seeing and where she was going. All of the times she runs in the book, I did those routes.
I think that's maybe part of my process. Also because when you're writing, sometimes it's nice to let the kettle boil a bit. I think spending time in a place is a way of feeding the book without sinking into it.
Francesca Baker: Yeah, you're absorbing stuff in naturally. The novel was shortlisted for the Mslexia Award, which is very exciting. That's the magazine by and for women writers. Do you think there's enough support for female writers out there?
Sarah Perry: Listen, I'm up for more support for anyone from a marginalized background, and it's not just women. So, is there enough? There should just always be more for any kind of marginalized group or less-resourced group.
Francesca Baker: You do work with marginalize groups. You've run mentoring young poets' collectives in Hackney, Glasgow, and somewhere I can't pronounce. The capital of Honduras.
Sarah Perry: Tegucigalpa.
Francesca Baker: Yeah, that. What's that like? Are there lots of similarities between the young groups, or is it really different?
Sarah Perry: I'm never necessarily interested in focusing on that identity of marginalized. I think it's more about creating contexts of empowerment wherever you work for people to tell the stories that they want to and feel that the story they want to tell, whatever it is and whatever it relates to, is relevant and valid. That's what I try to do in any space that I facilitate.
Tegucigalpa was great. We worked on a multilingual project there, writing poetry in Spanish and English using both languages at the same time and thinking about translation as a framework for editing as well, which was really great.
In Hackney I was working in a school that became a collective of young female poets who are just exceptional young people. They've got a lot to say and they're extremely articulate. It's a pleasure to work with them.
Francesca Baker: In 2013 you were longlisted London Young Poet's Laureate. You were Cityread Young Writer in Residence in 2014. Can you tell us more about your writing journey and what some of those opportunities have afforded you to do?
Sarah Perry: I definitely started writing poetry and performing it, doing more spoken word, as a way into exploring what putting my work out there would be. I'd always written privately and on my own, and that was the first context or community in which I felt like I could share my work. I was doing a lot of that in 2012-2013.
The Cityread project was fantastic. It was a month-long residency, and I was writing new work and researching new work as part of the residency. But you can't do that all day, so I also used the mornings to edit this novel as well. I like that structured time as a time to really work into the first edits of the book, which was a real gift.
Francesca Baker: So the book has been a long time coming, then.
Sarah Perry: Oh my God, yeah. I started it in 2012. It was shortlisted for Mslexia in 2013, and then I did this month-long edit during Cityread, and then I was signed by my agent a couple of months after that. We edited for like 18 months before it was sent out to anyone.
So yeah, it has been a long piece of work. It's also really old work in some ways because of that. I definitely sometimes read it and I see a younger version of me in the writing and I'm like, "Aww. I'm excited to write the next one now."
Francesca Baker: What is coming up next for you?
Sarah Perry: I'm actually starting a PhD in October in Creative Writing at Manchester Met, which is amazing. I feel so lucky to have got the funding to do that because I think the hardest thing has been that, since I work full-time and I'm also disabled, finding the time and energy to write is quite challenging.
So having 3 years to do this PhD is the most amazing gift. The second novel hopefully will be the next thing.
But I'm also working on a project looking at the history of women in Dagenham,working with a local school, which will be really interesting. There's always lots of bits and pieces to fuel the fire.
Francesca Baker: If people want to find out a bit more about you, how can they do so?
Sarah Perry: I'm a reluctant tweeter, so I'm on Twitter @_sarah_perry. I also have a website, or they can email me if they want to.
Francesca Baker: Thank you.
Sarah Perry: Thank you for having me.
SK Perry will be running a course on Self Editing for Fiction Writers. Sign up here!