class="post-15693 post type-post status-publish format-standard has-post-thumbnail hentry category-interview tag-agent tag-northbank tag-reading tag-talent"A chat with agent
Kate Burke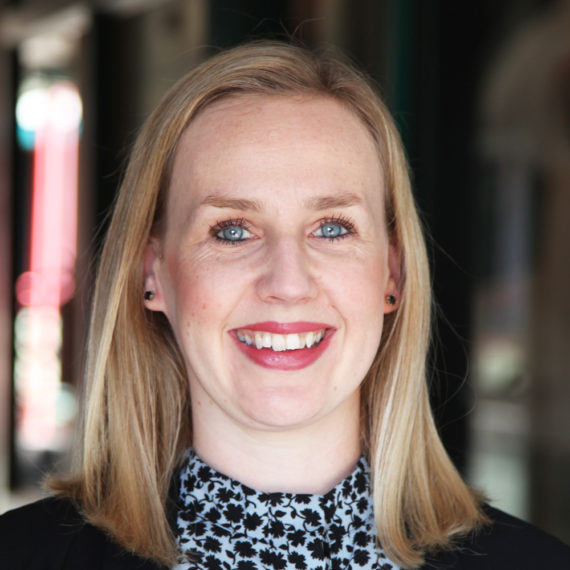 Kate Burke is a literary editor at Northbank Talent Management. She heads up the fiction list, and, along with Chloe Seager, is offering writers from underrepresented backgrounds the opportunity to get their work read. We caught up with her to learn more.
What is commercial fiction?
That's a tough one as it's hard to define but I would say that it's popular fiction, which is widely read and sells well. It's usually very accessible in terms of writing, style and themes, and often (but not always) can be categorised by genre so readers know what they're getting.
You look after commercial and upmarket women's fiction, historical fiction, and crime, thriller and suspense. What is unique about all of these and what similarities can be found?
Ultimately, all of these genres feature gripping stories and great characters, wherever and whenever they are set. While all types of fiction serve to entertain, grip and delight, crime novels and thrillers tend to be more escapist entertainment (and less of a reflection of real life as they often feature serial killers and are led by characters working within police industry) whereas upmarket women's fiction, historical and psychological suspense tend to feature more relatable characters or sometimes even be based on real people (in the case of historical fiction). With women's fiction and historical fiction, there is often a love story driving the novel forwards and, in the case of psychological suspense (as with crime novels and thrillers), there's a mystery to be solved which keeps the reader gripped all the way through, and there's often that 'it could happen to you' feel to the story as they tend to have domestic settings which feel very relatable. Historical fiction often serves to teach us about a time and place we don't know much about so there can be a lovely educational slant to that type of fiction. Whatever the genre, fiction is about telling great stories and entertaining the reader, and, at the heart of novels, are relationships we can be hooked by and invested in.
Why does commercial fiction get looked down on by literary circles sometimes?
I think it comes down to people's perception of what is commercial and what is literary. There are no concrete definitions and, even if those of us in the industry can perhaps categorise and distinguish these, it's often very subjective. Some people (not us at Northbank!) perceive commercial fiction to be somewhat lighter in tone and style, and less impactful and long-lasting than literary fiction but that's just one point of view. There are many commercial novels which have stood the test of time and become classics so it really is just a matter of opinion! What's important is that people continue to read and enjoy books – whatever their classification. As a former editor and now agent, I have never been into labels. I read really widely and we represent a wide range of writers which we would love to add to. At the end of the day, what really matters is whether or not readers enjoy a story!
Northbank Talent Management is specifically looking for people from underrepresented backgrounds. Why is this important in the industry?
I think we all want to make sure that the books we put out there are accessible and relatable to everyone, whether they're fiction or non-fiction, and that they represent people from all walks of life so that there's something for everyone in them. Even if you're just reading for pleasure or escapism, it's nice to learn something along the way and it can get boring to always read about characters who are very like us or lead similar lives so that's why it's so important for books to feature characters from all walks of life. Books can have such an impact, as can the reading experience, and it's important that a broad range of characters, topics, settings and stories are reflected and featured in literature so that no one and nothing feels left out, and that readers can get lost in someone else's head and world for a little while.
What should budding commercial fiction writers be aware of? Any top tips?
It always helps if you can pitch your novel in one sentence (not always easy!) as that gives agents and editors a clear idea of what your novel is and how it might be marketed. Also, can help you focus on who you might be writing for/what audience you would like to reach. Another tip would be to make sure your novel is an appropriate length – commercial fiction tends to be around 100, 000 words but the range can be anything from 80,000 to 120,000 words. Anything shorter than around 75,000 words could be considered a novella and not something that's widely published so it's just worth bearing length in mind.
Find out more about the opportunity here.
class="post-15687 post type-post status-publish format-standard has-post-thumbnail hentry category-interview tag-children tag-commercial-fiction tag-editing tag-northbank tag-writing tag-ya"A chat with agent
Chloe Seager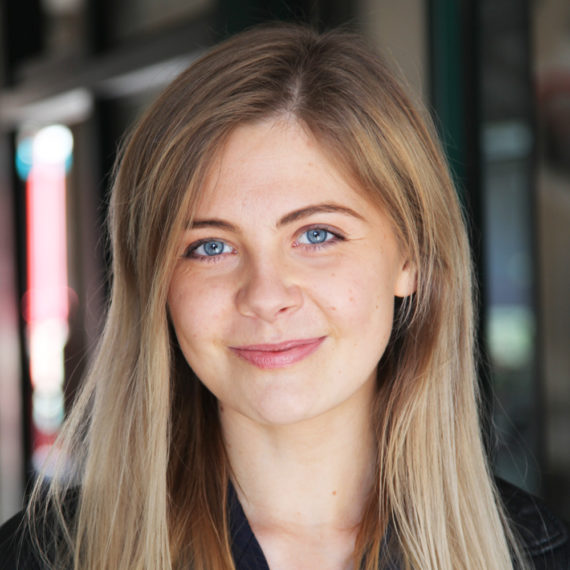 Spread the Word is accepting
submissions
for a limited number of written feedback reports from literary agents Kate Burke and Chloe Seager of Northbank Talent Management.
So we thought it would make sense to chat to them. Here's our interview with Chloe Seager, who is responsible for Northbank's children's and young adult list as well as science fiction and fantasy.
Not everyone knows what an agent is and why they should use one. Can you explain what it is that you do?
Good question! In the most basic terms, we read what comes into the inbox, filter it and send material onto publishers, as most publishers will not accept unsolicited material (i.e. they will only read it if it comes from an agent). However, we do so much more than that!
A lot of the time, editing will be done with an agent before a manuscript is seen by a publisher. Editing with your agent first will give you the best possible chance of securing a good deal. This can take between weeks to even, possibly, years.
When it comes to submission, agents know editors' tastes and what they're looking for, and will make sure your book lands with the right person. They also know the market and how to best pitch the book. A good agent will not just pitch your book to publishers in your home territory: they will devise a global strategy for your career as an author across all media, including making separate submissions to publishers in different territories as well as to film and TV companies.
On the negotiations' side, they'll make sure you're getting the best possible terms re advances and contracts. There's a lot to know about contracts and for this reason (amongst many!) I would never advise signing with a publisher unagented.
Once a deal is struck, that's not the end of it. We're there at every stage to make sure a publisher is doing everything they ought to and that you and your book don't get lost in the very competitive publishing world. And once book one is done, we help you think about what comes next. Alongside the editing and the admin, we're here for guidance – we're as invested in your career as you are. We're your support system and cheerleader throughout the entire process and as an agent with an agent, I can't imagine doing it without one!
Why is it important to you to get people from under-represented in publishing represented?
The reason that I love reading so much is that you can empathise with someone else's life and viewpoint. With a book, you don't have to be forever stuck in your own head, you can climb into someone else's! If we only ever read books about people similar to us, I think we'd be losing what makes reading so special in the first place.
We are actively looking for diverse submissions, particularly in genres you wouldn't traditionally have expected e.g. When Dimple Met Rishi, which is an Indian-American YA romcom about an arranged marriage. I'd also like to add that whatever makes the book 'diverse' can be the main focus of the narrative, but it doesn't have to be; we're looking for diverse characters in all sorts of settings e.g. White Rabbit, Red Wolf, in which the main character has a mental health problem but that's not what the book is about (it's predominantly a thriller).
What do writers of children's and young adult fiction have to bear in mind when writing for this audience?
Something we see a lot in the subs inbox, that I would like to mention, is from writers 'looking back' on their childhood/teenage experiences. This makes a book quite tricky to place on the shelf. With a children's or young adult book the reader has to feel as if the narrator is the child/teenager. I'd say that's the essential starting point for anyone thinking of writing a book for a younger audience.
It could be assumed that writing for a younger audience is easier – is this the case?
I wish it was. Then my inbox would surely be flooded with children's and YA bestsellers!
Writing for a younger audience comes with its own unique challenges, like accessing the child/teen brain (as I said above). Keeping it involving – if adults aren't enjoying something they might persevere, whereas kids won't. Handling themes sensitively – you have an element of responsibility to a younger audience that you don't with an adult one. Saying more in less words – I think people assume that a lower word count makes it easier, when saying more in less words is a skill few people possess!
Children's and young adult books are often less formulaic than commercial adult fiction, too. And to think all books for a younger audience are less thematically sophisticated than adult books would be a mistake. Writing a brilliant children's book is not easier than writing a brilliant adult one; it's just different.
You yourself are a published author of young adult fiction (first novel Editing Emma published by HQ in 2017 and the sequel Friendship Fails of Emma Nash published in 2018) – is there a difference in the way you approach writing as opposed to reading?
Very different – I view my writing and my agenting as totally separate, and what I write is not necessarily representative of what I read. For instance, because I write funny/contemporary some people are surprised to learn I like darker books or that I read fantasy. Just because I can't write it, doesn't mean I don't love it! I read broadly and whilst I love funny books, I wouldn't want to only represent writing like mine.
You also look after science fiction and fantasy, both of which seem to very much on trend. Why do you think this is?
I've heard other agents suggest our current political climate, which may be true. I think it could also be that we're starting to see fantasy in a different way. Historically, I think fantasy has been viewed as something inaccessible and very separate. But something like The Power, for instance, slides into 'general fiction' as much as fantasy. It feels relatable and the fantasy element just seems like an interesting way of talking about issues very relevant to us.
Commercial fiction sometimes gets looked down on in the literary world. Why is it something that you enjoy working in?
There's a lot of debate about what's commercial and what's literary, so this is a tough one! But I've always been a broad reader… When I was a teenager my two favourite authors were Ian McEwan and Louise Rennison. I think there's different merit in all kinds of books, and I find it difficult to understand why anyone would look down on anything that someone enjoyed reading. Particularly in children's books; I think if a child loves reading something, whatever it is, it would be heart-breaking to discourage that.
Find out more about the opportunity here.
class="post-15677 post type-post status-publish format-standard has-post-thumbnail hentry category-blogs tag-refugee tag-refugees tag-stories tag-tales"Refugee Tales #28for28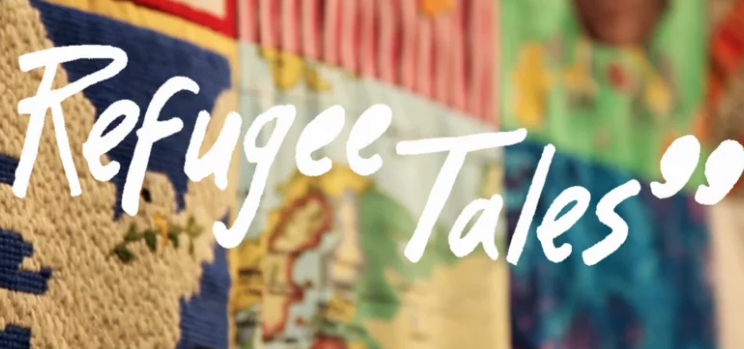 Refugee Tales and Comma Press are running '28 Tales for 28 Days' (#28for28) as part of a campaign to highlight the call for a 28 day time limit for immigration detention.
Rooted in the work of the Gatwick Detainees Welfare Group, and supported by the University of Kent, Refugee Tales shares the tales of those who have been indefinitely detained in immigration detention. The UK is the only country in Europe that detains people indefinitely for administrative purposes without judicial oversight.
Refugee Tales is releasing 28 tales online – one each day over 28 days. Here actor Niamh Cusack tells us more about why the project is so important.
'I was shopping for sheets in Marks and Spencer's when my mobile phone rang and a fellow actress, Maggie McCarthy, asked me whether I would host an evening of music , poetry and stories as part of a five day walk to raise awareness of the plight of refugees enduring Indefinite Detention.
I had no idea what Indefinite Detention was. I had no idea that people who had already suffered torture, the loss of their homes, loss of members of their family, their livelihoods, people who had come to this country, as a last resort ,seeking asylum and safety , would then have to undergo the purgatory that is Indefinite Detention. Detention centres are like prisons. And perfectly innocent, decent people are treated like prisoners. They do not know how long they will have to endure living with no certain hope of a future or possibility of recovery from all that they have already suffered. Criminals get given a sentence . Psychologically, that means they can get their heads around the amount of time they will be imprisoned. Indefinite Detention gives detainees no such luxury. There is no time limit, no fixed date to the end of your incarceration. You don't have a future that you can plan for.
The evening I " hosted" was attended by ex -detainees, by volunteers who support them, visit them in detention , and offer care and compassion, by musicians, and writers and poets who have chronicled the tales they have been told. Real life stories that have been lived by real life people . People who have families and loved ones they haven't seen for months and years. And may never see again. That is what was brought home to me that evening in Canterbury three years ago.
Since then, I have become friends with a number of detainees and volunteers. I feel privileged to know people who have survived so much and who can still smile. I feel privileged to know people who have opened their hearts and homes to less fortunate human beings.
Indefinite Detention is inhumane. It is a form of psychological torture. Britain is the only country in Europe that does not have a time limit on detention . This is not a question of whether you are for immigration or against. This is a question of whether you are for humanity or against.'
class="post-15299 post type-post status-publish format-standard has-post-thumbnail hentry category-opportunities tag-city-of-stories tag-libraries tag-open-mic tag-short-stories"City of Stories: open mic events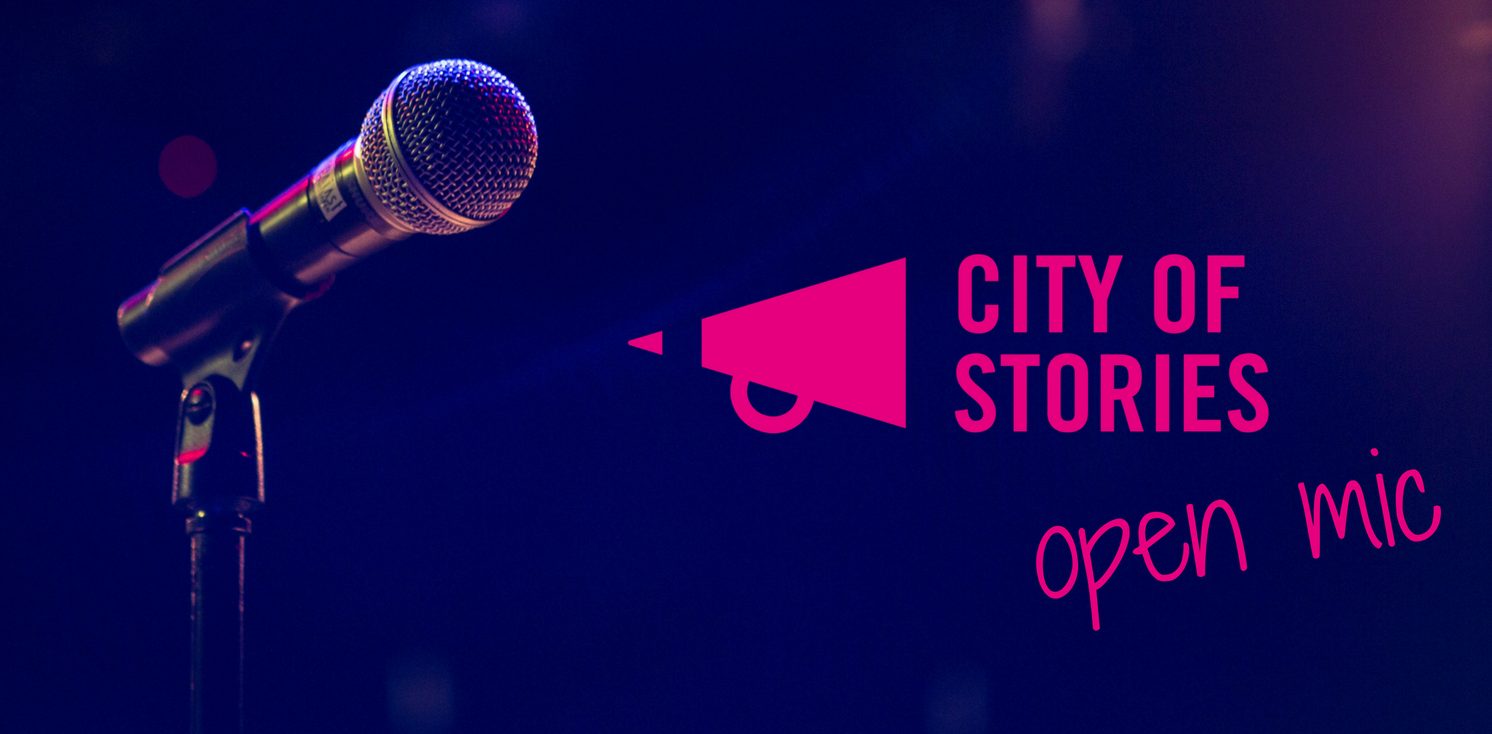 City of Stories engages writers and readers across London. This November, we're returning to 21 London libraries to host a series of performances and open mic events.
Living in one of the most diverse and creative cities in the world, City of Stories celebrates libraries as the place where London's writers and readers can discover and create stories. Since its launch in 2017, over 1,400 people have taken part in City of Stories, creating their own stories and reading and attending events. After a phenomenal response this summer, with over 500 writers participating in 42 free writing workshops across London, we are very excited to announce that the City of Stories is returning this November with a series of open mic events.
At these events, taking place in 21 libraries across the city, Spread the Word and London Libraries are inviting writers and readers alike to come and listen to stories created at the workshops this summer, and share their own. These free events will be facilitated by a brilliant team of writers, including two of this year's writers-in-residence: Olumide Popoola and Gary Budden, one of the writers-in-residence from 2017 Bidisha and the City of Stories writer-facilitators Lainy Malkani, Tom Mallender, Lewis Buxton, Rachel Long, Anita Belli and Jarred McGinnis.
You'll also have the opportunity to pick up a free copy of the 2018 City of Stories anthology, featuring over 60 brand new stories ranging from the 2018 writers-in-residence Meena Kandasamy, Gary Budden, Olumide Popoola and Leone Ross to the City of Stories competition winners.
Book your free ticket online and get in touch if you have any queries / access requirements. BSL interpretation is available on request at each event, with advance notice.
We look forward to seeing you there!
Dates
Barking and Dagenham
Barking Learning Centre, 2 Town Square, Barking, IG11 7NB
Thursday 15 November, 6:00-7:30pm
Facilitator: Anita Belli
Bexley
Central Library, Townley Road, Bexleyheath, Kent, DA6 7HJ
Thursday 15 November, 2:30-4:00pm
Facilitator: Bidisha
Brent
The Library at Willesden Green, 95 High Road, Willesden, London, NW10 2SF
Tuesday 20 November, 6:30-8:00pm
Facilitator: Jarred McGinnis
Camden
Holborn Library, 32-38 Theobalds Road, WC1X 8PA
Tuesday 27 November, 4:30-6:00pm
Facilitator: Lewis Buxton
City of London
Barbican Library, Barbican Centre Level 2, Silk Street, London, EC2Y 8DS
Saturday 24 November, 2:00-3:30pm
Facilitator: Jarred McGinnis
Croydon
Central Library, Katharine Street, Croydon, CR9 1ET
Saturday 3 November, 2:00-3:30pm
Facilitator: Anita Belli
Ealing
Acton Town Hall Library, Everyone Active Acton Centre, High Street Acton, W3 6NE
Thursday 15 November, 5:00-6:30pm
Facilitator: Rachel Long
Greenwich
Woolwich Central Library, 35 Wellington Street, London SE18 6HQ
Sunday 18 November, 1:30-3:00pm
Facilitator: Tom Mallender
Hackney
Dalston CLR James Library, Dalston Square, E8 3BQ
Wednesday 14 November, 6:30-8:00pm
Facilitator: Jarred McGinnis
Hammersmith
Hammersmith Library, Shepherds Bush Road, W6 7AT
Thursday 15 November, 6:00-7:30pm
Facilitator: Olumide Popoola
Islington
Central Library, 2 Fieldway Crescent, Highbury East, London, N5 1PF
Thursday 15 November, 6:00-7:30pm
Facilitator: Anita Belli
Kensington and Chelsea
Chelsea Library, Chelsea Old Town Hall, London, SW3 5EE
Thursday 22 November, 6:30-7:45pm
Facilitator: Rachel Long
Kingston
Surbiton Library, Ewell Road, Surbiton, KT6 6AG
Wednesday 21 November, 10:30am-12:00pm
Facilitator: Tom Mallender
Lewisham
Manor House Library, 34 Old Road, London, SE13 5SY
Saturday 17 November, 4:00-5:30pm
Facilitator: Tom Mallender
Merton
Morden Library, Merton Civic Centre, London Road, Morden, SM4 5DX
Tuesday 20 November, 3:00-4:30pm
Facilitator: Gary Budden
Newham
Stratford Library, 3 The Grove, Stratford, E15 1EL
Thursday 15 November, 6:00-7:30pm
Facilitator: Lewis Buxton
Redbridge
Redbridge Central Library, Clements Road, Ilford, Essex, IG1 1EA
Tuesday 6 November, 6:30-8:00pm
Facilitator: Bidisha
Tower Hamlets
Idea Store Whitechapel, 321 Whitechapel Road, London, E1 1BU
Sunday 18 November, 3:30-5:00pm
Facilitator: Bidisha
Waltham Forest
Leytonstone Library Plus, 6 Church Lane Leytonstone London E11 1HG
Saturday 17 November, 3:00-4:30pm
Facilitator: Lainy Malkani
Wandsworth
Balham Library, 16 Ramsden Road, Balham, SW12 8QY
Wednesday 7 November, 6:00-7:30pm
Facilitator: Lainy Malkani
Westminster
Victoria Library, 160 Buckingham Palace Road, London, SW1W 9UD
Monday 19 November, 6:00-7:30pm
Facilitator: Bidisha
Please note that to book onto the Redbridge Open Mic, you need to go here. 
class="post-15540 post type-post status-publish format-standard has-post-thumbnail hentry category-opportunities tag-lgbti tag-pow-lgbtq"Join us at the Pow! showcase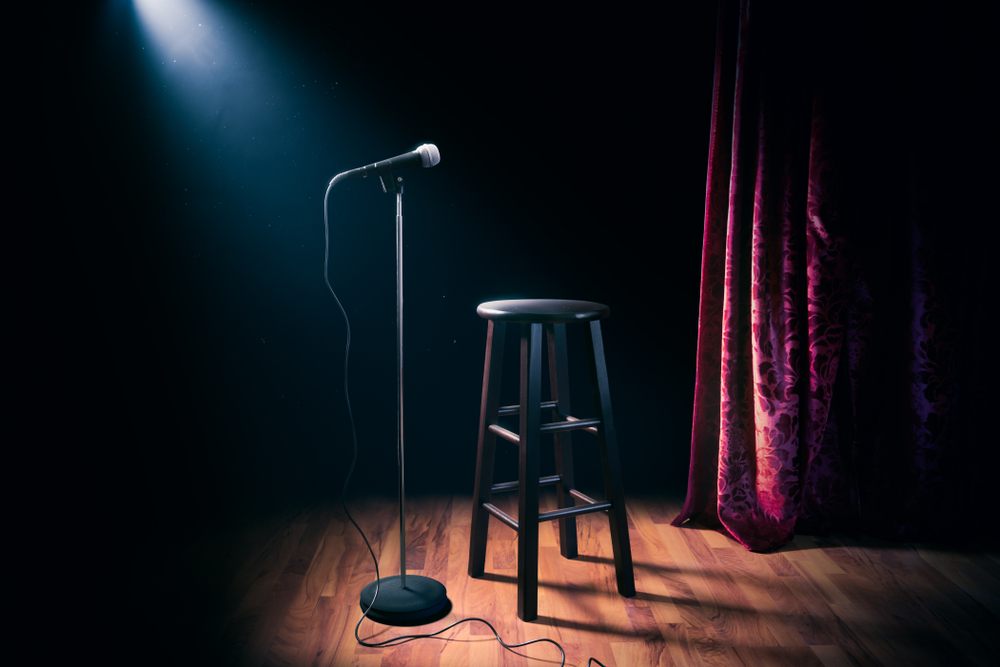 Interested in seeing new and exciting work? Intrigued by the possibilities of live literature? Keen to hear from new LGBTQ+ voices? The Pow! showcase is coming soon…
Earlier this year, Pow! was launched. A new initiative from Nick Field in association with Spread the Word and Wotever World and funded by Arts Council England, Pow! offers London-based LGBTQ+ creatives (aged 18-25) who want to write and perform their own work, the opportunity to develop their practice and explore the possibilities of live literature.
Eight applicants were selected to attend a series of free workshops tailored specifically for young LGBTQ artists, aimed at developing their voice, their work and practice. They had the opportunity to work closely with a number of high-profile creatives amongst them, associate artist Katayoun Jalili, guest artists Hannah Silva and Malik Nashad Sharpe (alias Marikiscrycrycry) and Keith Jarrett.
Alex Marlow, Alex Roberts, Lizzie Masterton, Olivia Klevorn, James Glover, Billie Manning, Hannah Greenstreet and Maeve Scullion will be presenting the work they've developed through Pow! to a live audience at the special Bar Wotever event, at the iconic LGBTQ+ performance space, the Royal Vauxhall Tavern on Tuesday 25 September.
Written and devised from the perspectives and experiences of the group, these 10 minute works cover a breadth of fascinating topics. From alternate realities and conspiracy theories to alter egos and negotiations of body politics, this talented group of emerging artists are drawing on a dazzling range of text and performance to explore what it means to be young and LGBTQ in Britain today.
Doors open at 7pm, with the first performance starting at 8pm. Tickets are £5 on the door. We'd love to see you there – come along!
If you work within the creative industry, or work for press and would like more information, please get in touch. 
About the Artists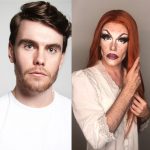 Alex Marlow is a queer actor, writer and performer from Rossendale, East Lancashire. Now London-based, he's recently appeared with the Arcola Queer Collective in The Cluedo Club Killings (Arcola Theatre, Kings Head Theatre). Last year, he performed in Outlaws to In-laws (Kings Head Theatre), a world premiere series of short plays commemorating 50 years since the decriminalisation of homosexuality. He has been performing professionally since graduating in English Literature from Lancaster University in 2014. He recently had his first drag birthday under the name Thea Saurus, which started as a desire to explore a more visually stimulating artistic form – and to let off some steam in a wig. The experiment is still rooted in aesthetic concepts, often inspired by canonical literature, history and pop culture, whilst embodying an absurd comic sensibility and high tragedy.  He wants to create work that is immediate, accessible, and truthful.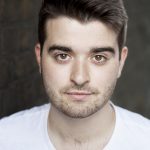 Alex Roberts is an actor, theatre maker and poet from South London. His recent theatre credits include: Safari: North Wall Arts Lab 2018 (Wardrobe Ensemble),Much Ado About Nothing (RSC The Dell), Silent Meat (Pleasance Theatre), Revolt. She Said. Revolt Again (RCSSD), Le Bossu (withWings Theatre).Alex has performed his poetry at VFD, Her Upstairs, The Pleasance and the Arcola amongst others. He is a graduate of the University of Warwick and the Royal Central School of Speech and Drama.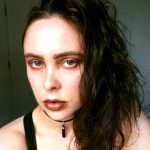 Lizzie Masterton is an artist and performer based in London, working within the realms of ASMR, kink and ritual. Her work explores queer sensuality, ruptured embodiment and the power dynamics of intimacy. She makes performance art that often has a spoken aspect to it, and enjoy interrogating the relationship between voice and power, language and erotics. Ritual and certain traditions of witchcraft are important to her work, particularly the idea of words serving as symbolic conduits for action. Recently in July she gave a performative lecture on ASMR at the live art festival Tempting Failure, which interrogated how ASMR can be used to experience more tender states of being, and how power dynamics between ASMRtists/viewers feed into a gendered and racialised system of affective biocapital labour.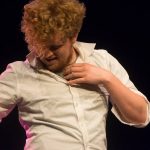 James Glover is 22 years old and has just completed his undergraduate degree in Theatre at the University of Chichester. Currently he performs as the persona James the Showboy and create work about toxic masculinity eithin the queer community and its link to beauty standards. He enjoys using traditions of burlesque, drag and cabaret to create playful, fun, challenging and interesting performances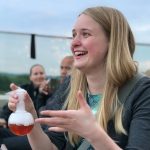 Hannah Greenstreet is a playwright from Ealing. She has developed her writing with Soho Writers' Lab, the North Wall Arts Centre and Menagerie Theatre Company. Her play Canon Warriors, about a lesbian relationship between two feminist puppeteers, was performed at the Edinburgh Fringe and her new, queer adaptation of the fragmentary Greek tragedy Andromeda has had rehearsed readings at Clapham Omnibus's 96 Festival and the North Wall's Alchymy Festival. She is currently studying for a PhD in contemporary feminist theatre.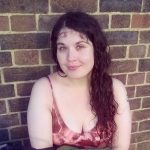 Maeve Scullion is a 25 year old mixed raced lesbian from the ex mining town of Pontypridd in South Wales who now lives in Southeast London. The sitcom writes itself does it not? She has been a member of the Soho Theatre Writers Lab, the Royal Court Theatre introduction to playwriting course, Kid Glove Poetry Collective who were former Roundhouse resident artists and numerous projects at the Roundhouse. She believes art should have a moral, political, social, emotional or spiritual purpose and tries to create work like this, especially work that foregrounds marginalised voices. Her favourite 90s pop group is Destiny's Child. Of course.
class="post-15508 post type-post status-publish format-standard has-post-thumbnail hentry category-opportunities tag-agents tag-submission tag-talent"Applications are open for
1-2-1 feedback from Northbank Talent Management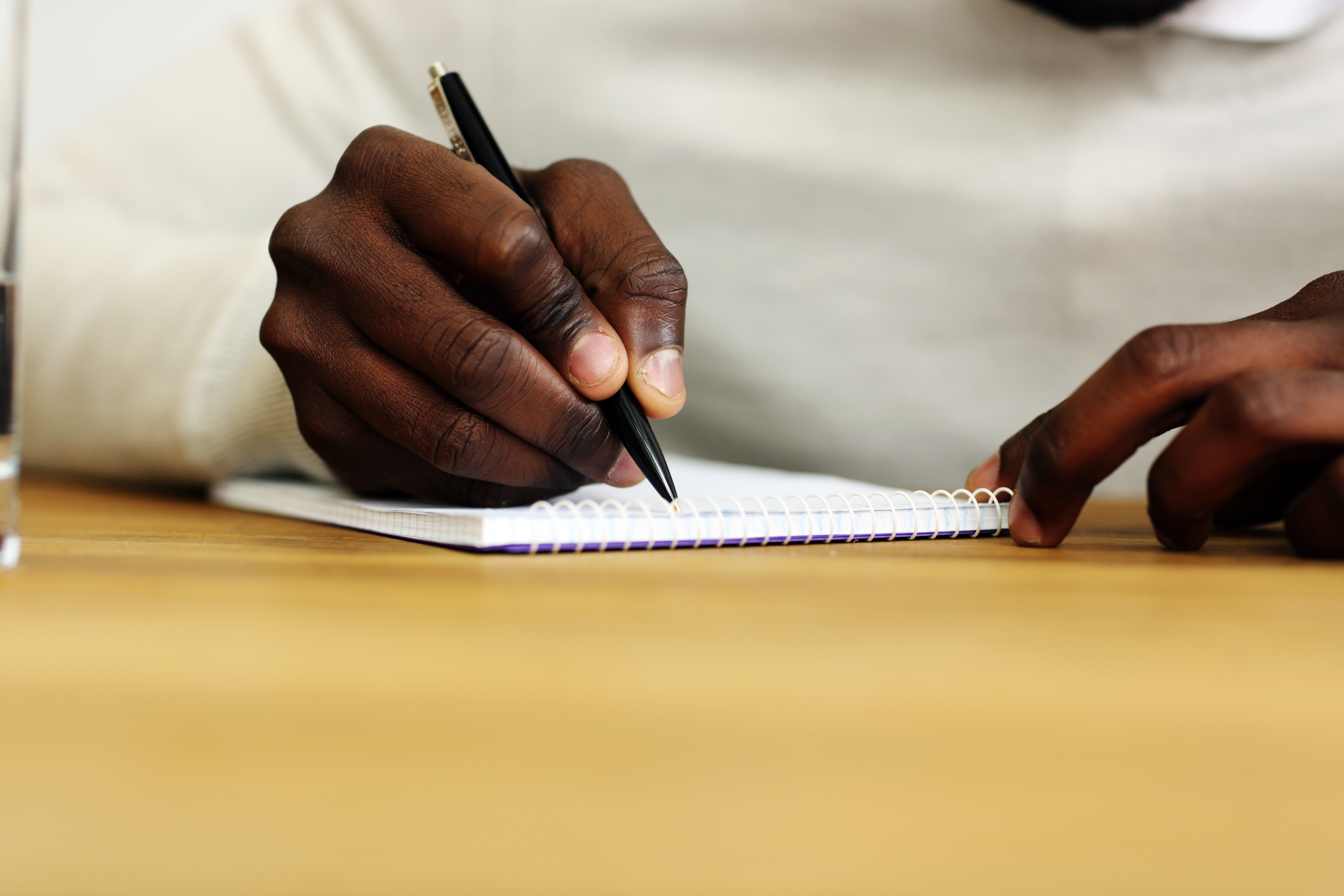 Spread the Word is accepting submissions for a limited number of written feedback reports from literary agents Kate Burke and Chloe Seager of Northbank Talent Management.
The agents are offering to provide written feedback on up to 6-8 manuscripts each by writers from under-represented backgrounds based in London, UK.
At Northbank, Kate Burke heads up the fiction list. We are looking for all kinds of commercial fiction: crime, thriller, psychological suspense, historical fiction, saga and women's fiction.
Chloe Seager is responsible for Northbank's children's and young adult list as well as science fiction and fantasy. We are looking for all kinds of 5-8 fiction, middle grade, teen and YA novels (no picture books). We are also looking for science fiction/fantasy (these can be adult).
We define writers from backgrounds under-represented in publishing as:
Have a low household income
Are working class
Have experienced a lack of academic and/or vocational training opportunities – i.e. have not been able to study/train to your full potential due to low income, ill health, being a carer etc.
Are or have been a carer
Have experienced homelessness
Are a single parent
Have a disability
Are from a BAME background
Are a member of the LGBTQ+ community
How to apply
Please note this opportunity is only open to writers based in London, UK. Apply via Submittable. Please tick which agent you'd like to read your work when submitting. Only one entry per applicant will be accepted.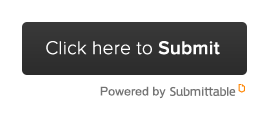 What we will need from you:
A sample of your writing; from 3,000 to 5,000 words from the beginning of your book
A synopsis of the book (no more than 1 side of A4)
A covering letter that includes: What stage you are at with your book i.e.: have you just started/nearly finished/completed? How you meet the criteria for this opportunity. A summary of your writing endeavours to date (e.g. Have you taken part in writing development opportunities? Have you mainly been writing on your own at home?)
Timetable
Deadline for submissions is 11.59pm on Sunday 30 September 2018. Successful applicants will be contacted in November with the written feedback to be given before the end of 2018.
About the Agents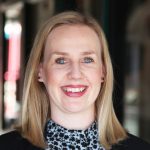 Kate Burke moved to agenting in 2013 following a career commissioning and publishing commercial fiction at Headline, Penguin, HarperCollins and latterly as Editorial Director at Century (Random House), where she achieved an excellent track record of publishing bestsellers. At Northbank she heads up their market-leading fiction list. Her focus is on commercial and upmarket women's fiction, historical fiction, and crime, thriller and suspense. @KBBooks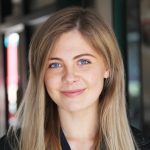 Chloe Seager is responsible for the agency's children's and young adult book business as well as science fiction and fantasy. In children's, Northbank represent all genres of young adult, middle-grade and age 5-8 fiction and non-fiction. Chloe is herself a published author of young adult fiction, with her first novel Editing Emma published by HQ in 2017 and the sequel Friendship Fails of Emma Nash published in 2018. Having previously worked at Titan Books, she is also Northbank's resident expert in science fiction and fantasy. @ChloeSeager