class="post-38083 post type-post status-publish format-standard has-post-thumbnail hentry category-opportunities"A Writing Chance –
Fresh Stories from Under-represented Voices

A Writing Chance is open to new and aspiring storytellers from under-represented backgrounds. We're looking for fresh perspectives and great stories from people whose voices have historically not been heard in publishing and the media. 
This UK-wide project is co-funded by the Joseph Rowntree Foundation and supported by media partners New Statesman and Daily Mirror. The project is delivered by New Writing North with support from Spread the Word and literature organisations nationally, and research from Northumbria University. 
Adjusting the lens

Representation matters. The media frames how we think and feel about ourselves and the world around us. The best writing shows us who we are by shining a torch on untold stories and experiences, illuminating truths and bringing injustices and structural inequalities into the light. 
But research tells us that the people writing and setting the agenda do so through a relatively narrow prism of experience. We think it's time to open up the industry so we can all benefit from a richer culture.
A Writing Chance is a positive intervention, designed to discover new talent, support new writers from under-represented backgrounds to break into the creative industries, and empower publishers and editors to make space for a broader range of perspectives. 
Who gets to write for the British media we all read? 
The media may be one of the most competitive industries to break into, but it isn't a meritocracy. For many new writers, progress does not always correspond to their talent and those with huge potential are often held back by a range of barriers.

Finding work in the media can be far more difficult for people from working-class and lower income backgrounds. What's more, people from these backgrounds often face intersecting challenges due to historic under-representation in the media, including but not limited to ethnicity, disability, sexuality, gender identity, age and religious beliefs. In our society this is wrong.
A Writing Chance: the opportunity
Mentoring and publication for new writers 
We are looking for new and aspiring writers from working-class and lower income backgrounds to take part in A Writing Chance. 
We especially welcome submissions from people who face intersecting challenges from historic under-representation in the media, including but not limited to those from Black, Asian and minority ethnic, disabled and/or any other historically marginalised backgrounds.
Each successful applicant (ten spaces) will receive: 
A bursary of £1,500 to participate in the project

One-to-one mentoring with an experienced writer or journalist

An invitation to Insight Days with the media partners, either in person or online

Publication with byline by one of the media partners, including the Daily Mirror or New Statesman, or broadcast as a podcast. 
How to get involved
It's easy to apply to take part in A Writing Chance, and applications will be accepted until 26 March 2021. To apply, you will be asked to tell us a bit about yourself and your background, and to submit an original piece of journalism, non-fiction or /creative writing, up to 500 words on the theme 'Life in 2020-2021'.
All applicants will be invited to a free digital seminar, Introduction to Writing and Journalism, led by industry experts.
Up to 30 applicants will be shortlisted and offered the chance to write a short piece for consideration and paid a fee of £100.
Ten people will be selected for a place on A Writing Chance.
The project has an Access fund to support the needs of those participants who may need extra support.
Apply by 26 March 2021 at AWritingChance.co.uk 
Published 25 February 2021
class="post-38010 post type-post status-publish format-standard has-post-thumbnail hentry category-special-feature"KnappChats Part One – Cecilia Knapp interviews Travis Alabanza

KnappChats is Young People's Laureate for London Cecilia Knapp's new series of conversations with writers whose work she loves. The series gives space to writers doing incredible things with their creativity from a range of perspectives, showcases different journeys into writing, and explores the power of writing.
In this first KnappChat, Cecilia interviews Travis Alabanza. Travis is a writer, performer and theatre maker based in London, via Bristol. Cecilia and Travis talk about how they're looking after themselves creatively, journeys into writing, tackling difficult subjects in writing with different perspectives and much more.
About Travis Alabanza:
Travis is a writer, performer and theatre maker based in Bristol. Their writing, performance and public discourse surrounding trans and Black identities has had them noted as one of the most prominent emerging trans voices in the arts and beyond. For stage, Travis wrote and performed in their debut show Burgerz. The show won the Total Theatre Award at the Edinburgh Fringe Festival as well as selling out numerous venues including Southbank Centre and Traverse Theatre. It was also voted one of The Guardian Readers Top Shows of The Year and is published by Oberon Books. Most recently, their play Overflow, which premiered at and live-streamed from The Bush, was met with critical acclaim including numerous four-star reviews and over 4,000 streams worldwide. Travis' work has also appeared on BBC Front Row, The Verb and in 2019 they hosted their first radio documentary 'Going to The Gay Bar' for BBC Radio Four. Alabanza was listed in the Evening Standard as one of the 25 most influential Londoners under 25 and placed on the Dazed100 list.
KnappChats is part of #WriteThroughThis, Cecilia's campaign to encourage young people to use poetry to help keep positive and connected to others during the national lockdown. You can read more here: www.spreadtheword.org.uk/projects/writethroughthis/
Published 22 February 2021
class="post-37903 post type-post status-publish format-standard has-post-thumbnail hentry category-opportunities"SelfMadeHero's Graphic Anthology Programme open for submissions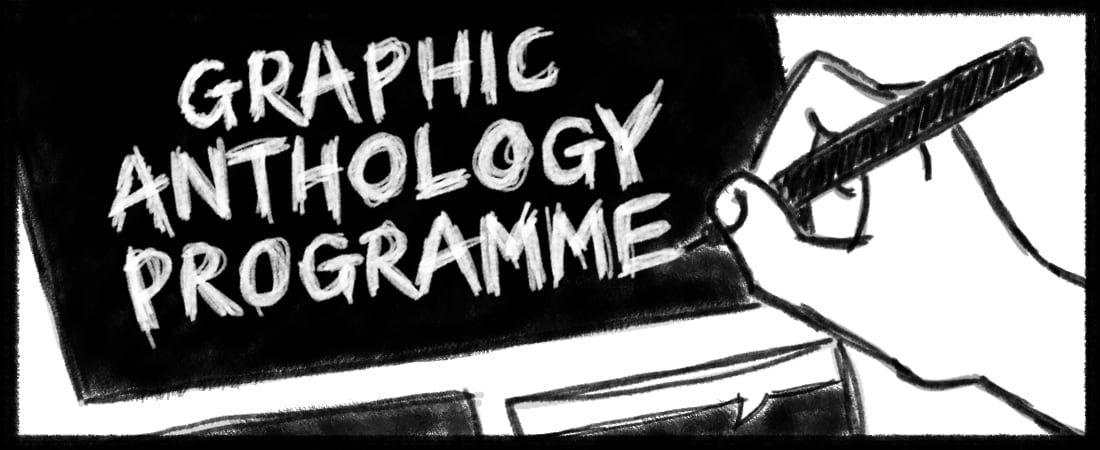 "The UK comics scene is young, vibrant and culturally progressive, yet there remains a lack of ethnic diversity among published artists and writers. A 2020 survey commissioned by UK Comics Laureate Hannah Berry found that Black and Minority Ethnic artists were less likely to be published by traditional print publishers than their white counterparts. The launch of our Graphic Anthology Programme marks an important step in acknowledging, addressing and reducing this disparity." Emma Hayley, Managing Director, SelfMadeHero
Spread the Word is delighted to be a partner on SelfMadeHero's Graphic Anthology Programme (GAP), designed to find, develop, publish and promote emerging comic-book artists from Black, Asian, Arab, mixed-race, Romani/Traveller and non-white Latinx backgrounds from across the UK.
GAP will identify eight exceptional emerging comic-book artists and give them the tools to become publishable creators. Beginning in May, participants will embark on a 12-week online mentoring programme led by five established graphic novelists: Asia Alfasi, Catherine Anyango Grünewald, Sonia Leong, Mustashrik Mahbub, and Woodrow Phoenix. With the mentors' support, each participant will create a graphic short story, which will then be included in an anthology to be published by SelfMadeHero in October 2021.
During the 12-week programme, participants will work to improve every aspect of their creative practice, from plotting and pacing to language and layout. They will learn how to successfully plan a project, work to deadlines and develop the resilience and skills that a career in graphic novels requires. The programme is free to participate in.
"The lack of professional provision and access for non-white comics creators is very real. It's great to see a very necessary correction from SelfMadeHero with this new initiative." Woodrow Phoenix, GAP mentor
"I hope that the Graphic Anthology Programme platform can empower its readers to enrich and expand their worldview, and empower the artists involved to trust in the importance of their stories and the beauty of their expression." Catherine Anyango Grünewald, GAP mentor
Alongside weekly mentoring sessions, the programme will provide participants with an introduction to the comic-book industry, eight masterclasses from industry professionals and first-hand experience of working with a publisher. The core publishing, editorial and design/production team is made up of Emma Hayley, Txabi Jones and Ayoola Solarin. Spread the Word is an advisor to the programme and will support participants' writing development.
At the end of the programme, participants' graphic short stories will be published in an anthology by SelfMadeHero that will be launched at the 2021 Lakes International Comic Art Festival (LICAF).
Who is the Graphic Anthology Programme for?
Emerging comic-book artists, specifically any comics artist or illustrator from a Black, Asian, Arab, mixed-race, Romani/Traveller or non-white Latinx background who has not yet been published by a traditional print publisher. Participants must be over 18 and resident in the UK.
How to apply
The Graphic Anthology Programme is open for submissions until 26 March 2021. For more information and to apply, click on this link: www.selfmadehero.com/graphic-anthology-programme
Key dates:
Call for participants: 19 February to 26 March 2021.
Mentoring programme: 18 May to 11 August 2021 (3 hours a week + 8 masterclasses).
Launch of graphic anthology: 15–17 October 2021.
GAP is made possible thanks to public funding from the National Lottery through Arts Council England, and additional support from Abrams & Chronicle Books, Oiffy and the Lakes International Comic Art Festival.

Published 22 February 2021
class="post-37432 post type-post status-publish format-standard has-post-thumbnail hentry category-in-london category-network-knowledge category-special-feature"Poetry and Place – read three poems written by Lewisham based poets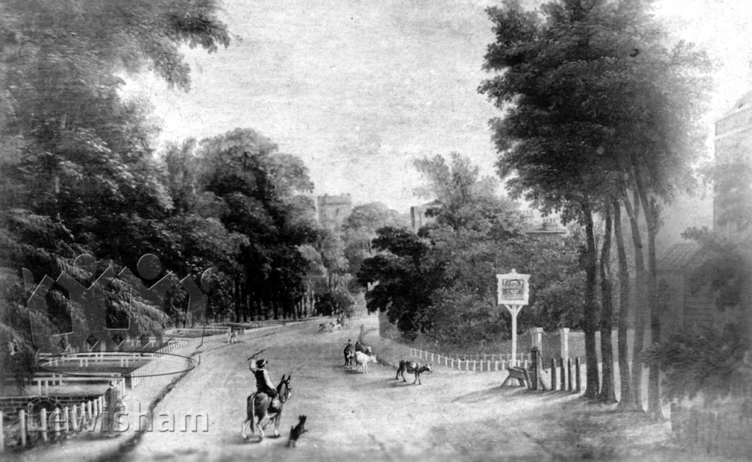 When times are tough, it can be helpful to turn to art, and to look there for new ways of thinking, space, and comfort. Creative pursuits can give the sense of escapism, even when life feels very confined. Poetry and Place was a short poetry course led by award-winning poet Jamie Hale, exploring life in Lewisham and what we mean by home.
The project was for older and isolated people, especially those who had difficulty accessing events that are online (or in person) and was run entirely by post. It was funded by Lewisham Council.
Thinking about the idea of 'home' and how that relates to Lewisham past, present, and future, participants wrote poems that considered their space in various communities that make up our homes.
To mark the end of the course, with the writers' consent, we are pleased to publish poems by three participants.
We are pleased to offer the course pack to download for free so you can take part in the exercises. You can find the course here: www.spreadtheword.org.uk/poetry-and-place-a-free-poetry-course-by-jamie-hale
Pat O'Dwyer: "Participating in Poetry and Place has been a very liberating experience."
The Watcher
Lewisham 1830-Present
by Pat O'Dwyer
Would you care to meditate on a ramble with me?
Breathe fresh country air. Peacefully be
The wonders you might venture to greet.
A Lewisham path. Now the high street.
The cavalcade of summer. For perusal perchance?
Five trees masquerade. They sway and entrance.
Their leaves entwine. Forming one soulful face.
Great is the peace. In that lost place.
"That's the Watcher!" Late locals wisely said.
Eyes shut. The Watcher watched. The landscape ahead.
A quaint country path. Glistening with trees.
Engulfed by fields of intoxicating peace.
You might find yourself. Admiring a cluster
Of enchanting trees. Enjoying fine muster.
You could be a Watcher. In a serene summer scene.
Meditating on a ramble. Where you might not have been.
Janet George: "I have been deeply challenged by partaking in this group – so much to learn and get to grips with! …Thanks for all the help from poetry and place for showing there's always something to write about."
Thought by Janet George
And what I want to write will stem from thought
Begin ideas I'll not know I had
coming from home; followed all around
Desperate to get to grips with something good
Every aim from near to further off
Fraught with a tunnelled mind and much improved
Get to grips with something good, seizing the moment with what is truly right
Hoping to change my mind if that's required
Instead of sticking only to one plan
Jumping about to see what may be there
Keeping it simple, not to get confused
Longing to find the truth or something new
Perhaps new information, maybe not,
Nothing that seems too difficult to think
Or that's like going up the garden path
Planning some possibilities or not, pondering all
Queries till they further go
Right thinking holding nearer to the end
Same above all just writing to ever furl
Trite thinking patterns that just will not get
Understanding what will not work out
Very formative and coming to a head
When they will also want to speak the truth
Exaggeration damned and simplicity
You're getting to the point and know it's true
Zealous in interpretation of the facts
J Dudley: "I have been encouraged to write and enjoyed all the exercises. Your encouraging comments have spurred me on. Wish I could have been taught by teachers like you in the past."
The River by J Dudley
The river flows gently by
Under the bridge so high
The sunlight on the water
Makes a ribbon sparkling with light
On the shore the ducks are resting
Under the shade of the trees
The sun is high in the sky
And the world slumbers in the heat
Slowly the sun begins its descent
And a gentle breeze blows by
The air is cooler now and evening is here
The birds sing their lullaby
The sunset with its beautiful hues
Will enthrall us with its loveliness
Home now we are content
We have spent a day by the river
Image: Lewisham High Street in the 1830s.
Published 15 February 2021
class="post-37429 post type-post status-publish format-standard has-post-thumbnail hentry category-network-knowledge category-special-feature"Poetry and Place
– a free poetry course by Jamie Hale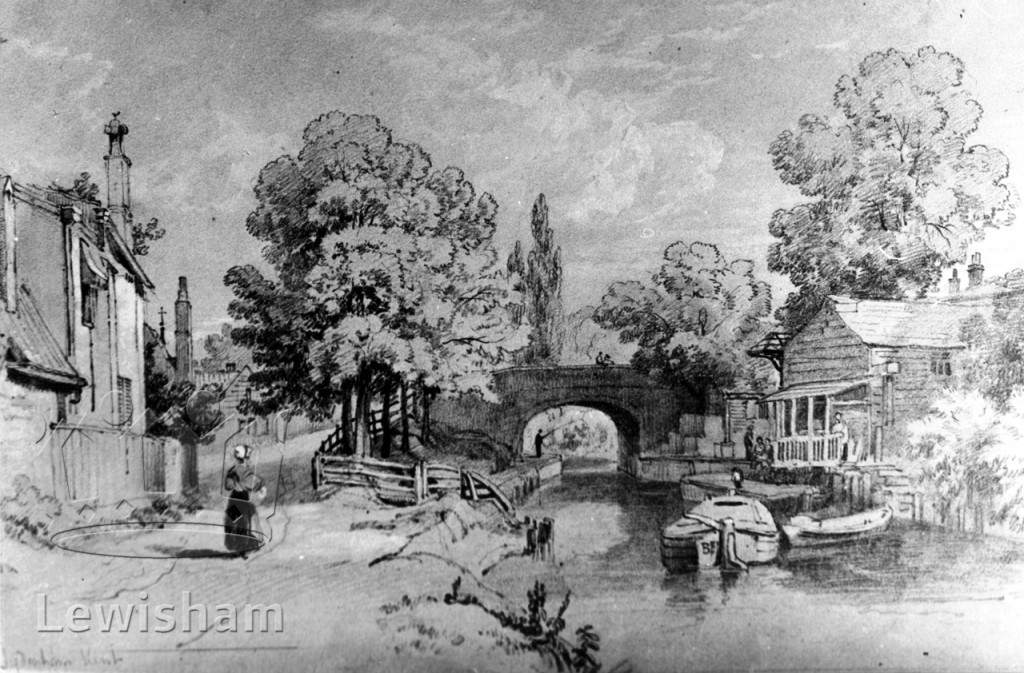 Dear Poet,
Thank you so much for your interest in this project. It was originally developed as a 5-pack postal poetry course for Lewisham-based writers, with support and feedback. After the success of the project, we are making it available for free online, for anyone who wishes to undertake the exercises (although there will be no feedback available).
My name is Jamie Hale, and I'm an internationally award-winning nature poet. I was one of the winners of the London Writers' Awards in 2018, and have been published in multiple magazines. I am currently finishing my first poetry pamphlet and collection, and I run lots of different poetry workshops.
This course is free, with the development funded by Lewisham Council, and supported by Spread the Word. It is designed to help people start (or continue, or return to) reading and writing poetry, and to feel like part of a community even if you can't get out much. The five themes will be:
Past Lewisham – using old photos, we'll explore how Lewisham used to look and write nature ('pastoral') poetry

Homes – real and imaginary homes you've had, and writing a ballad (a story poem with rhyme and rhythm)

Lewisham now – writing haiku (short, three line poems) exploring what Lewisham is like – the bad and the good

Future Lewisham – writing poems whose lines spell out words vertically, exploring dreams for a future Lewisham

The meaning of home – writing sonnets (rhyming love poems) about what home means to us individually
This course will contain five packs of poetry exercises for you to either print and fill out or fill out in the document.
They're Lewisham-based, but there's no obligation to write about Lewisham – if you want to pick a different place – please do. This is about freedom and writing.
Remember, there's no right or wrong with poetry – and have fun!
Download the pack here
class="post-37482 post type-post status-publish format-standard has-post-thumbnail hentry category-opportunities"Applications for 1-2-1 Feedback from One More Chapter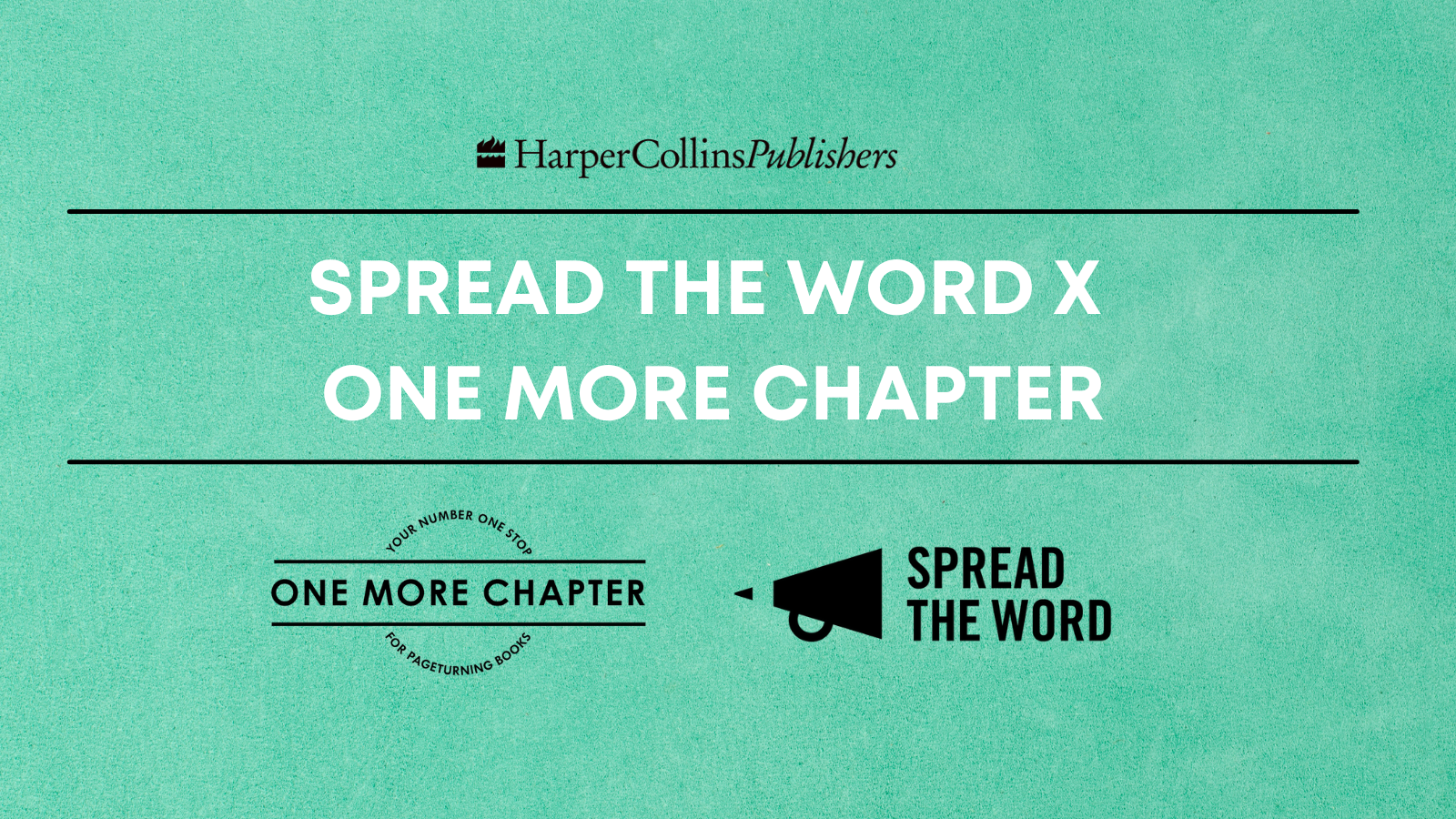 Spread the Word will be accepting submissions from writers under-represented in publishing for short feedback sessions from the editorial team at One More Chapter – a division of HarperCollins Publishers from 1 – 31 March 2021. 
Bethan Morgan from One More Chapter's editorial team is offering to provide feedback by phone or video call on up to 30 submissions from writers from under-represented backgrounds based in the UK.  
One More Chapter currently has a strong interest in emotional women's fiction, book club fiction, crime, thrillers, YA/ fantasy crossover, historical fiction and contemporary romance. The publisher is keen to find a wide range of new voices across all commercial fiction genres, including saga and fantasy. Right now, they are particularly looking for diverse voices, police procedural series, feel-good escapism and WWII historicals. You can learn more about them on their website. They are not looking for middle grade children's fiction, narrative non-fiction or poetry.
We define writers from backgrounds under-represented in publishing as those who identify with one of the following:    
Are from a lower socio-economic background as defined by the Civil Service Diversity and Inclusion guidance  

Have experienced a lack of academic and/or vocational training opportunities – i.e. have not been able to study/train to their full potential due to low income, ill health, being a carer etc.  

Are or have been a carer  

Have experienced homelessness  

Are a single parent  

Have a disability  

Are a writer of colour 

Are a member of the LGBTQIA+ community  
How to apply    
Please note this opportunity is only open to un-agented writers based in the UK who are yet to publish a full length novel. Apply via Submittable. Only one entry per applicant will be accepted. Please read the terms and conditions before entering. Terms and conditions can be found here: www.spreadtheword.org.uk/wp-content/uploads/2021/02/110221-OMC-and-STW-Terms-and-Conditions-2021.pdf
Submissions will open at midday on Monday 1st March. The link to apply is here: spreadtheword.submittable.com/submit 
What you need to submit: 
A synopsis (300 words maximum) Not sure how to write a synopsis? Take a look at Spread the Word's guide by Aliya Gulamani here: www.spreadtheword.org.uk/a-pocket-guide-to-writing-a-synopsis/

The first 10,000 words of your novel OR A 10,000 word extract from your novel 

Optional: a completed draft of your novel (this will be reviewed if you are offered a feedback slot, but you may not receive feedback on the whole manuscript) 

A covering letter that includes: A little information about yourself and your motivations for your novel, how you meet the criteria for this opportunity and a summary of your writing endeavours to date (e.g. Have you taken part in writing development opportunities? Have you mainly been writing on your own at home?) 
If you are a disabled writer, there is the option to submit visual or audio submissions. Please get in touch hello@spreadtheword.org.uk if you need any support with this. 
Bethan Morgan will be giving feedback to the successful writers on the documents submitted.
Timeline  
Submissions will open at midday on Monday 1 March 2021. The deadline for submissions is 5pm on Wednesday 31 March 2021.  Applicants will know the outcome of their submission by Friday 30 April 2021, and successful applicants will receive their feedback by the end of May 2021. If you have any queries about your application or this opportunity, please get in touch by email hello@spreadtheword.org.uk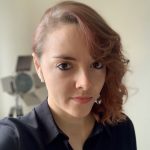 Bethan Morgan is One More Chapter's Assistant Editor, acquiring and editing mainly crime, thriller, historical, and YA fantasy fiction. Born in Glasgow and now based in London, she has previously worked as a Business Analyst at Accenture, a Bookseller at Waterstones Piccadilly, and an editor at the independent publisher Canelo. She is particularly passionate about digital innovation and finding new and diverse voices across geographical and genre boundaries to craft into global bestsellers.