Wellcome Collection x Spread the Word Writing Awards are pleased to announce and congratulate the inaugural group of Awardee writers who have been chosen to take part in the programme through an application process. The writers selected to take part in the Awards are: Aimee Cliff, Dylan Brethour, James Zatka-Haas, Mashal Iftikhar, Masud Husain and Rageshri Dhairyawan. You can read more about the writers and their projects here.  
The opportunity offers the six writers mentoring, bursaries, masterclasses, development and access to Wellcome Collection's resources. The Awards support writers from underrepresented backgrounds who are writing non-fiction books that engage with health and being human for general readers. 
About the Awardees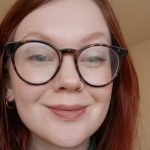 Aimee Cliff is a writer originally from Leicester, now living in London. She studied English at Oxford University, and later became a music and culture journalist, with bylines in the Guardian, Dazed, Vice, Pitchfork, and more. She has also trained in counselling skills, and volunteers as a helpline counsellor. In her late 20s, she was diagnosed as autistic, which certainly explained a lot of things. Currently, she's working as a digital copywriter for a disability charity while also working on her non-fiction book proposal for the Wellcome Collection x Spread the Word Writing Awards.
Aimee says: 'I'm a huge fan of the work that Spread the Word does to diversify literary circles and nurture the work of disabled and chronically ill artists. I'm immensely grateful to have their trust, and that of the Wellcome Collection, in my project. This programme will be so valuable, giving me the space, expert advice, and resources I need to do the work.'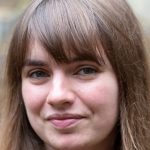 Dylan Brethour is a freelance journalist, editor and fiction writer. She has bylines in the Guardian and the Independent, with essays in Ploughshares and Litro. Her fiction has appeared in places like Spread the Word's London Short Story Prize anthology and Berfrois. As an editor, Dylan has worked on publications about topics including human rights law and better death care. She's interested in underreported stories about healthcare, motivated by her own experience of OCD. 
Dylan says: 'I was excited about this programme even before I was selected to take part. Writing about mental illness as a journalist, I know how infrequently patients' voices are heard outside of a clinical setting. Being selected to write a book about OCD as part of a programme that challenges this kind of status quo is an enormous honour. The award is an incredible opportunity to get professional support and meet other writers pushing the boundaries of traditional storytelling.'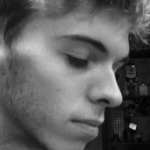 James Zatka-Haas is a writer, artist and occasional ambient music maker who is a regular contributor to disability arts.online, and has written about Tate Exchange, Unlimited Festival and Shape Open to name a few. He is fascinated by the ways in which disability is seen from the outside and felt within. Having been born with Cerebral Palsy, his work probes what it is to experience the world from an altered perspective, understanding how that perspective shapes the way we see, feel and love. In writing he strives for simple clarity to connect thought and emotion. He is interested in playing with multiple forms (essay, poetry, memoir) to create an integrated system of meaning.
James says: 'Having written about disability for the last five years, this Award is my first chance to give shape to those bigger ideas that I've been wanting to pursue for a while now. Apart from the generous ego boost – I feel vastly underqualified – this Award proves that our institutions are taking seriously the need to dismantle, deconstruct and move towards new ideas of what constitutes our personal, social and political lives. This Award has the potential to open many doors to writers who have things to say, and I feel equally proud and terrified to be counted among them.'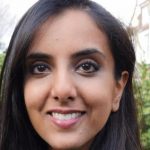 Mashal Iftikhar is a psychiatry trainee currently based in north London. She has volunteered for various global health charities, ranging from overcoming militarised barriers with OxPal to deliver medical education programmes in Palestinian medical schools, to organising for MedAct's securitisation of healthcare group. These experiences have made her passionate about health equity in mental illness and the intersection of criminal justice with mental health services, they have also gone on to inform the themes on which she writes. She has produced a mixture of pieces that have been published in online platforms such as Skindeep, Media Diversified and Tribune, or produced on stage as theatrical performances at Tara Arts Theatre. When she is not rallying against social and health injustice, she enjoys drinking endless cups of tea and trips to local heritage sites with her two-year old son.
Mashal says: 'I have never received any formal training in either fiction or non-fiction writing, my skills have thus far been finetuned by the arbitrary feedback of editors who either reject or accept my pitches. Painfully high childcare fees and rent have priced me out of affording writing courses that could help start my career as an author. The offer of this fellowship is the first time I have been able to dare to think the efforts behind my writing dreams may become a reality. I am very grateful for this amazing opportunity and the doors that may open as a result.'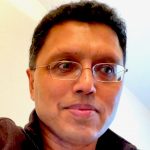 Masud Husain is an academic neurologist and neuroscientist. Born in East Pakistan (now Bangladesh), he came to the UK in the 1960s and grew up in inner-city London and Birmingham, during a time when outsiders were often not warmly embraced. He studied Medicine at Oxford and was a Harkness Fellow at MIT, before holding positions at Imperial College and becoming Professor of Neurology at University College London and the National Hospital for Neurology & Neurosurgery. He leads a research group which investigates cognitive disorders in people with conditions such as Alzheimer's disease and other dementias, Parkinson's disease and stroke. He is now Professor of Neurology & Cognitive Neuroscience at the University of Oxford and holds a Wellcome Trust Principal Research Fellow. He leads the Neurological Conditions theme of the Oxford Biomedical Research Centre and is Professorial Fellow at New College, Oxford. He is Editor of Brain, an international journal of neurology.
Masud says: 'Although I have a lot of experience in scientific and medical writing, I've not previously written for a general audience. This award gives me a real opportunity to develop skills to tell a compelling story, to provide a fresh perspective and to make complex neuroscience accessible to the wider public. I want to tell patients' stories but crucially also uncover what it reveals about normal brain functions. And I'd like to do this against the backdrop of contemporary Britain.'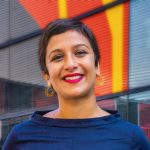 Rageshri Dhairyawan is a sexual health doctor and writer. Born in Mumbai and brought up in Essex, she is now based in London. She has written for The Lancet, BMJ Leader, Media Diversified, Discover Society and Cost of Living. Her clinical work, research and advocacy focus on reducing health inequalities for minoritised groups. She has appeared on BBC Woman's Hour, BBC World Service and BBC Asian Network and regularly runs community workshops on sexual health. She is currently completing a Masters in Social Epidemiology at UCL. 
Rageshri says: 'I am thrilled to be given this Award. To have the opportunity to focus on my writing, to be mentored and receive feedback will be invaluable. I look forward to meeting the other writers and learning more about publishing. By the end of the scheme, I plan to have developed a firm book proposal, which I hope to be able to take on further.'  
For more information about the project, visit www.spreadtheword.org.uk/wellcome-collection-x-spread-the-word-writing-awards/
Published Wednesday 9 February
---
---