Spread The Word are delighted to announce that Max Porter, Winnie M Li, and Katy Massey will be mentoring the winner and highly commended writers of the Life Writing Prize 2021. 
The Life Writing Prize 2021 was launched in 2016 to celebrate and develop Life Writing in the UK. It is free to enter and is open to writers who have yet to publish a full-length work or have a literary agent.
The winner of the Prize will receive £1500, an Arvon course, two years' membership of the Royal Society of Literature and an optional development meeting with an agent or editor. Two highly commended writers will each receive £500 and an optional meeting with an agent or editor. All three writers will be matched with a mentor to support them in the next stages of their writing. We're thrilled to have a tremendous line up of writers supporting this year's Prize.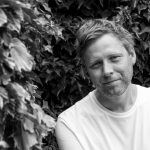 Max Porter is the author of Grief is the Thing with Feathers, Lanny and The Death of Francis Bacon. He was previously editorial director at Granta Books.
Max says: "I'm a passionate supporter of all the work Spread the Word do, which has been utterly transformative for so many writers, and for the landscape of creative writing in London. I love working as a mentor, helping writers realise their potential. It's a honour and a thrill."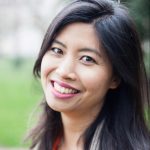 Winnie M Li is an author and activist. Her debut novel Dark Chapter is a fictional retelling of her own rape from victim and perpetrator perspectives. Translated into ten languages, it won The Guardian's Not The Booker Prize, and was nominated for an Edgar Award and The Author's Club Best First Novel Award. A Harvard graduate, Winnie has an MA with Distinction in Creative and Life Writing from Goldsmiths and served as a Guest Tutor for the Arvon Foundation and a judge for the 2018 SI Leeds Literary Prize.  She is a recipient of grant funding from the Royal Society of Literature, Jerwood Arts, and the Arts Councils of England and Northern Ireland. Winnie also holds an honorary doctorate from the National University of Ireland in recognition of her writing and activism. http://winniemli.com
Winnie says: "I'm delighted to be a mentor for the Spread the Word Life Writing Prize 2021.  Life writing has always been the 'most natural' form of writing for me, before I started writing fiction in earnest.  I still think that our own lives, no matter how limited they may seem on the outside, can contain worlds in the hands of a talented writer. One of the most rewarding parts of being in the literary community is working with emerging talent, and I look forward to encouraging a new writer through the prize."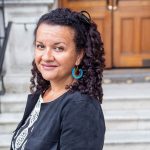 Katy Massey's memoir Are we home yet? was published in September 2020 by Jacaranda. She worked as a journalist for many years before completing a PhD on memoir and race at Newcastle University. Alongside her own work, she has guided and published numerous emerging writers and initiated her own Arts Council-funded literature projects. She has published two anthologies of memoir: Tangled Roots: True Life Stories About Mixed Race Britain, featuring 30-plus contributions, and Who are we now? a collection of first-person experiences of the 2016 Brexit referendum. She lives in East Sussex with her family and is currently writing a novel.
Katy says: "'I'm so happy to be asked to be a mentor for this prize. I was a judge in the prize's first year, and I know what an inspirational role initiatives like this have in encouraging emerging memoir writers to send their stories out into the world. I'm really looking forward to reading my mentee's work and working with them to improve and polish it."
The Life Writing Prize 2021 is open for submissions until 1 February (11:59pm). Find out more here: https://www.spreadtheword.org.uk/enter-spread-the-words-2021-life-writing-prize/.
Published 17 December 2020
---
---