Spread the Word is accepting narrative non-fiction submissions for a limited number of written feedback reports from Gordon Wise and Niall Harman at Curtis Brown and Emma Finn at the C&W literary agency.
The agents are offering to provide written feedback on up to 10-12 submissions from writers from under-represented backgrounds based in London, UK. Please see their bios below to find out what they are looking for. Please note this callout is for narrative non-fiction i.e. memoir, history, biography, accessible science and psychology titles.
We define writers from backgrounds under-represented in publishing as those who:
Have a low household income

Are working class

Have experienced a lack of academic and/or vocational training opportunities – i.e. have not been able to study/train to their full potential due to low income, ill health, being a carer etc.

Are or have been a carer

Have experienced homelessness

Are a single parent

Have a disability

Are a person of colour

Are a member of the LGBTQIA+ community
How to apply
Please note this opportunity is only open to un-agented writers based in London, UK. You must apply via Submittable. Only one entry per applicant will be accepted. If you have previously been given feedback in a callout in 2020, then you are not eligible to enter this time: from The Blair Partnership, Bookouture or Bell Lomax Moreton via Spread the Word in 2020. 
The link to apply is here: https://spreadtheword.submittable.com/submit
What we will need from you
An outline of the project;
This should include details of where you think the book sits in the market, and your suitability to write about the subject matter. It must be no more than one side of A4.
A sample from your non-fiction project;
ideally 3,000 to 5,000 words from the beginning of the book

A covering letter.
Please include: What stage you are at with your book i.e.: have you just started/nearly finished/completed? How you meet the criteria for this opportunity. A summary of your writing endeavours to date, e.g. Have you taken part in writing development opportunities? Have you mainly been writing on your own at home? This should be no more than one side of A4. 
If you are a disabled writer, there is the option to submit visual or audio submissions. Please get in touch with us if you need any support with this.
The agents will be giving feedback on the documents that you submit.
Timeline
This opportunity will open for entries at midday on 7 December 2020. The deadline for submissions is 11.59pm on Monday 18 January 2021. Applicants will know the outcome of their submission by Monday 22 February, and successful applicants will receive their feedback by the end of March. If you have any queries about your application or this opportunity, please get in touch with [email protected].
About the Agents
Gordon Wise – Curtis Brown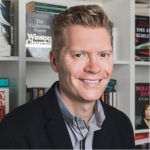 I began my career in the book industry as a bookseller before spending nearly fifteen years as an editor, and later publishing director. I have worked as an agent at Curtis Brown since 2005, during which time I have served as President of the Association of Authors' Agents and have been named Agent of the Year at the British Book Awards.
I represent writers of both fiction and non-fiction. In the world of non-fiction, I specialise in three different strands, all of which I'm looking to develop further: history, biography and memoir; entertainment and the world of ideas.
Niall Harman – Curtis Brown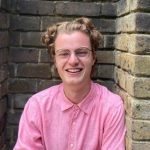 I joined Curtis Brown as an intern in the Translation Rights department and now work alongside Gordon Wise on his brilliant list of authors.
My non-fiction tastes are quite broad, and I go into any non-fiction reading looking to learn something new. I'm particularly drawn to memoirs (both personal and professional) with strong, compelling voices. I'm always keen to work with authors that are adept at tackling a wide range of subjects and to find books that offer new takes on histories I thought I was familiar with.
Emma Finn – C&W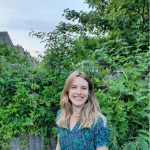 I joined C&W in 2014 and as a literary agent I now represent authors of everything from literary to book group fiction, suspense and thrillers, alongside a wide range of narrative non-fiction and memoir. I love finding talented and original new writers to work with and am always on the lookout for authors from underrepresented backgrounds.
In non-fiction my tastes are broad but I particularly love voice-driven memoir, history, genre-blending narrative non-fiction of all stripes and psychology or accessible science books that help us think about the world in new ways.
Published 7 December 2020
---
---