Spread the Word is accepting submissions for a limited number of written feedback reports from the literary agents Ivan Mulcahy and Sallyanne Sweeney at MMB Creative.
Ivan and Sallyanne are offering to provide written feedback on up to 6-8 submissions by writers from under-represented backgrounds based in London, UK. Ivan is looking for crime fiction / thrillers and Sallyanne is looking for reading group fiction and middle-grade children's fiction.
Ivan and Sallyanne say: "Our list ranges from commercial bestsellers to literary award-winners, across fiction, non-fiction and children's (picture books to YA). We are committed to finding and launching the best debut authors and always looking for a distinctive voice, unique perspective and assured storytelling. We are excited to be partnering with the brilliant Spread the Word and can't wait to read your submissions."
We define writers from backgrounds under-represented in publishing as:
Have a low household income

Are working class

Have experienced a lack of academic and/or vocational training opportunities – i.e. have not been able to study/train to their full potential due to low income, ill health, being a carer etc.

Are or have been a carer

Have experienced homelessness

Are a single parent

Have a disability

Are from a BAME background

Are a member of the LGBTQ+ community
How to apply
Please note this opportunity is only open to writers based in London, UK. Apply via Submittable. Only one entry per applicant will be accepted. If you have previously been given feedback in a callout this year, then you are not eligible to enter this time.
The link to apply is here: https://spreadtheword.submittable.com/submit
What we will need from you
A sample of your writing; from 3,000 to 5,000 words from the beginning of your book

A synopsis of the book (no more than 1 side of A4)

A covering letter that includes: What stage you are at with your book i.e.: have you just started/nearly finished/completed? How you meet the criteria for this opportunity. A summary of your writing endeavours to date (e.g. Have you taken part in writing development opportunities? Have you mainly been writing on your own at home?)
Ivan and Sallyanne will be giving feedback on the documents that you submit.
Timeline
The deadline for submissions is 11.59pm on Thursday 31 October 2019. Successful applicants will be contacted by the end of November 2019 and will receive their feedback by the end of the year. If you have any queries about your application or this opportunity, please get in touch with [email protected].
About the Agents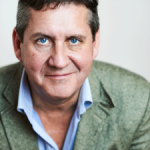 Ivan Mulcahy's first career was largely spent with media giant Reuters, where he held various senior management roles based in London, New York, Stockholm and Dublin. In 2002, twenty years into that life, he made a radical career change, setting up his London-based literary agency. Moving into the publishing industry was motivated simply by a love of books. The later further surprise arrival into the book world of new disrupting technologies (read Amazon) is interesting to him, though he judges the benefits of information technology to book people (say, actual writers and readers) to be over-hyped. As a literary agent, he hunts for new writing talents both in quality non-fiction and original fiction and is proud to have now helped some well-known and significant authors build their writing careers. He also pursues the true stories of distinctive lives that will interest readers of biography and memoir.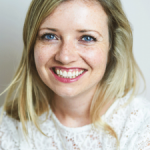 Sallyanne Sweeney grew up in Dublin and studied English at Trinity College before completing an MPhil in American Literature at Queens' College, Cambridge. After graduating she joined Watson, Little Ltd, becoming a Director of the company in 2011. She joined Mulcahy Associates in 2013 and is growing her list of authors and illustrators for children (picture books to Young Adult) and adults. Awards her clients have won or been shortlisted for include the Irish Book Awards, Rooney Prize for Irish Literature, Waterstones Children's Book Prize and Sainsbury's Children's Book Awards.
Passionate about the editorial side of agenting, Sallyanne enjoys both working with debuts and helping established authors take their careers to the next level. Her fiction tastes are wide-ranging, from the literary to the very commercial, but she is always excited by a distinctive voice, strong storytelling and a fresh premise. She will fight to champion anything that makes her laugh or cry (preferably both). Sallyanne is also interested in memoirs, food writing and thought-provoking non-fiction. She is a regular speaker at writing festivals and events and was the Chair of the Children's Agents' Circle from 2014-2018.
https://mmbcreative.com/agency/
Published 3 October 2019
---
---