October 2018 marks Black History Month, first celebrated in the United Kingdom in 1987 and is an annual event to remember celebrate and honour the achievements, culture and history of Black people.
As London's writer development organisation, Spread the Word celebrates and champions diversity in publishing throughout the year. This October, we're celebrating Black writers and writing with London connections across our social media networks. We want to shout all about the talents of these 31 writers listed below, all writing across different genres and art forms. If you've been looking for something to read or see next – then check out our list below…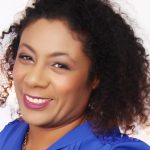 Patrice Lawrence was born in Brighton, Sussex, and was brought up in an Italian-Trinidadian family. Her debut Young Adult novel Orangeboy won Waterstones Children's Book Prize for Older Children and The Bookseller YA Book Prize. Patrice says that although her primary aim had been to promote hope in her story of a teenager caught in gang violence, she 'wanted to reflect the real situation faced by many black teenagers in Britain.' Orangeboy and her follow-up book, Indigo Donut (2017), are both set in Hackney, where she now lives.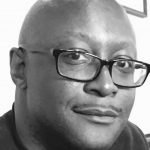 Courttia Newland was born in 1973 to parents of Caribbean heritage. He published his first book The Scholar in 1997, and has gone on to write six further novels, as well as writing plays, editing anthologies and short story collections. His most recent novel is The Gospel According to Cane (2013). He is inspired by London, saying 'this is the real city. This is the real version. And I love the real version.'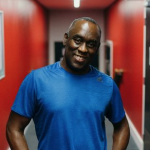 Alex Wheatle grew up in Brixton, which has been the setting for some of his novels. His first book, Brixton Rock (1999), tells the story of a 16-year old boy of mixed race, in 1980s Brixton. It was adapted for the stage and performed at The Young Vic in 2010. He has written six further novels, exploring issues of identity, home, and issues facing young people. He was awarded an MBE for services to literature in 2008.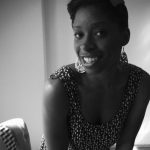 Irenosen Okojie was born in Nigeria and moved to England aged eight. After University she worked as a freelance writer and in project management with Apples and Snakes and The Southbank Centre. Her debut novel Butterfly Fish won a Betty Trask Award and her short story collection Speak Gigantular was shortlisted for several awards and nominated for a Shirley Jackson Award. Recently, Irenosen was made a fellow of The Royal Society of Literature as part of their 40 under 40 initiative.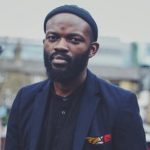 JJ Bola is a writer and poet of three collections; Daughter of the Sun (2014), and WORD (2015), and published debut novel, No Place to Call Home in 2017. He was one of Spread the Word's Flight Associates 2017. He was born in Kinshasa, in the Democratic Republic of Congo, and moved to the English capital at the age of 6 with his parents, growing up in Camden. Poetry and writing were his way of making sense of the world and his experience as a refugee.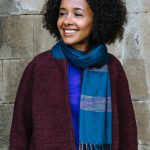 Diana Evans is a British novelist, journalist and critic who was born and lives in London. She has written three full-length novels and her first, 26a (2005), won the Orange Award for New Writers, the Betty Trask Award and the deciBel Writer of the Year award, and is described as ''oneness in twoness' in northwest London.' Her other novels are The Wonder (2010) and Ordinary People (2018).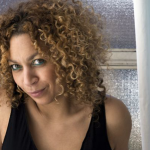 London based Salena Godden is a British poet, performer and author. Her mother was Jamaican and her father was an Irish jazz musician, who vanished when she was young. Her memoir, Springfield Road, the writer, poet and musician is her memory of finding her personal identity, including the she made up to describe her race: Jamish, 'a mix of being Jamaican, Irish, English.' As well as writing, Salena is a praised performer, and has released spoken word albums including the live LIVEwire (2017) and she has been shortlisted for numerous awards.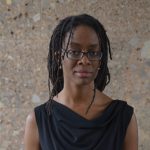 Sharon Dodua Otoo was born in Ilford, London, to parents originally from Accra, Ghana. A writer, editor and activist, she explained her mixed feelings about living in Britain in an interview with The Guardian, saying that 'I have a British passport and London is my home, but there was still this something in the background music that said: 'You don't really belong here.' Her first novella the things i am thinking while smiling politely was published in February 2012, with Synchronicity being published in 2015.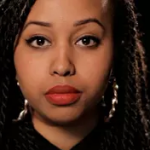 Warsan Shire is a Somali poet and writer who grew up in northwest London. In 2013 she was awarded the inaugural Brunel University African Poetry Prize, and in the same year was the first Young Poet Laureate for London. Teaching My Mother How to Give Birth (flipped eye publishing), was published in 2011,  Her Blue Body and Our Men Do Not Belong to Us in 2015 and in 2016, she provided the film adaption and poetry for Beyoncé's visual album Lemonade. She now lives in Los Angeles.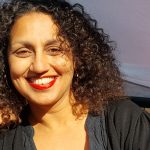 Sharon Duggal was born to parents who immigrated to the UK from the Punjab, India and she grew up in and around Handsworth, Birmingham. A writer, campaigner, community radio presenter, her acclaimed debut novel, The Handsworth Times (2016) centres on the struggles of a British-Asian family against a backdrop of unemployment, social unrest, neglected communities, incredible music and the healing power of direct action in 1980's working-class Birmingham. Sharon is the 2018 Writer in Residence for Creative Future in Brighton.  
Born in London in the mid-'60s to Nigerian parents but brought up by a white foster English family in North Wales, Patience Agbabi's poetry and performance explores the themes of identity. Music plays a big role in her work, and her words are often lyrical. She says 'I write because my ink must flow like blood. The written must be spoken.' She was Canterbury poet laureate in 2009, when she began Telling Tales (2014), which sees The Canterbury Tales transposed to twenty-first century Britain.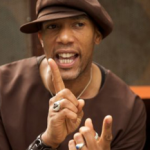 Adisa is a London based poet, originally from Barbados. Performing since 1993, he fuses poetry with different Caribbean rhythms and he has also experimented with R&B, funk and jazz. He works in communities, schools, pubs, festivals, and has performed at Buckingham Palace. He has been Hackney Poet Laureate and in 2009 was named New Performance Poet of the Year.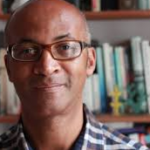 Colin Grant is a historian, Associate Fellow in the Centre for Caribbean Studies and producer for BBC Radio. Growing up in Luton in the 1970s has informed his writing, which includes books Negro with a Hat: The Rise and Fall of Marcus Garvey and His Dream of Mother Africa (2008), & I – The Natural Mystics: Marley, Tosh, and Wailer (2011) and Bageye at the Wheel (2012). He has also written and produced several radio drama-documentaries.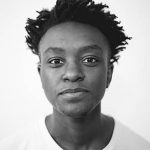 Jay Bernard describes themselves as a 'writer, film-programmer and inter-disciplinary artist whose practice focuses on the body, the archive, technology and history.' Their busy and varied CV includes Film Programmer at BFI Flare, co-editor at Dysphoria Zine, and the Rewind Fast Forward Screening Co-ordinator. Earlier this year they won the Ted Hughes award for new poetry with the performance Surge: Side A, a multimedia sequence which explores the 1981 New Cross fire.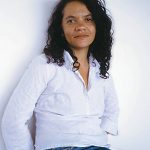 Catherine Johnson is a children's and young adult author who has written and published 20 novels. Landlocked  (1993) was named an International Youth Library White Raven book, Sawbones (2013), was winner of the Young Quills Award for Historical Fiction and Curious Tale of the Lady Caraboo, (2015) was nominated for the CILIP Carnegie Medal 2016 and the YA Book Prize. Her most recent novel Blade and Bone was published in 2016. Her dad was from Jamaica and her mum from Wales, and she describes them as being 'great storytellers.'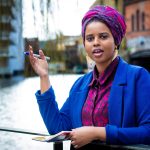 Momtaza Mehri is Spread the Word's Young People's Laureate for London. The Somalli born 24 year old writes much of her poetry on her phone, letting it all flow from her fingertips. She is a Complete Works Fellow, winner of the 2017 Outspoken Page Poetry Prize and she took third prize in the National Poetry Competition 2018. 'I want to use this role to amplify the voices of young Londoners and showcase their creative potential,' she says of her role.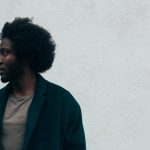 Poet and director Caleb Femi was Spread the Word's Young People's Laureate 2016-2017. A lot of his work is autobiographical, and explores the environment in which he grew up. Caleb has written and directed short films commissioned by the BBC and Channel 4 and poems by the Tate Modern, Heathrow, The Royal Society for Literature, St Paul's Cathedral, the BBC, the Guardian, and many more. He was recently named in the Dazed 100 list of the next generation shaping youth culture.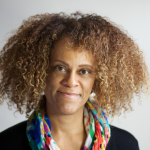 Bernardine Evaristo was born in London to an English mother and Nigerian father, and grew up in Woolwich. Originally an actress, and founder of Theatre of Black Women, Britain's first black women's theatre company, she turned to novel and verse writing and has written eight books to date. She is Professor of Creative Writing at Brunel University London[1][2] and Vice-Chair of the Royal Society of Literature. She founded the Brunel International African Poetry Prize in 2012, The Complete Works poets development scheme (2007–17) and co-founded Spread the Word in 1995!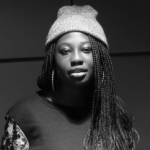 Bridget Minamore is a poet and freelance journalist, and much of her work focuses on race, feminism, class, and popular culture. Her debut pamphlet Titanic was published by OutSpoken, the spoken word night that she regularly performs at. Based in south east London, her writing credits include the National Theatre's New Views programme, Royal Opera House, The Guardian, Pitchfork, The Stage, Cheltenham Lit Fest, Southbank Centre, Historic England, the Tate Modern, Nike, and ESPN.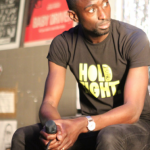 Jeffrey Boakye is a writer, teacher and music enthusiast from Brixton, now living and working in East London. He has a particular interest in issues surrounding education, race and popular culture. Jeffrey has taught English in London secondary schools and sixth form colleges since 2007. Hold Tight: Black Masculinity, Millennials, and the Meaning of Grime is his first book and sees him exploring the issues that are so pertinent to young people growing up in the city.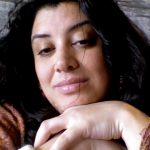 Leone Ross is a novelist, short story writer, editor and lecturer in fiction writing. She was born in England and grew up in Jamaica. Prior to publishing fiction, Ross worked as a journalist and editor for 14 years. She published her first novel in 1996, All The Blood is Red, which was shortlisted for Orange Prize. She has since published works, including two more novels, non-fiction, short stories, poetry, and her first ever short story collection, Come Let Us Sing Anyway.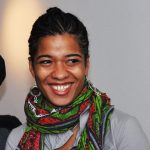 The scope of Olumide Popoola's work concerns critical investigation into the 'inbetween of culture, language and public space where a – sometimes uncomfortable – look at complexity is needed'. Her publications include critical essays, hybrid pieces, poetry, plays plus a short story collection, novella and her first full length novel When we Speak of Nothing . Earlier this year, Olumide launched Futures in the Making – a new writing collective for LGBTQ+ emerging writers who want to deepen their creative practice.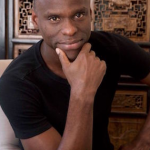 Stephen Thompson was born in Hackney to Jamaican parents. His first novel, Toy Soliders was about a young man's attempts to overcome his drug addiction and was published in 2000 to critical acclaim. Since then he has written No More Heroes, Missing Joe, and Meet Me Under the Westway. Stephen is also a film-maker, publisher and editor of the Colverstone Review, a literary magazine that showcases contemporary UK writing.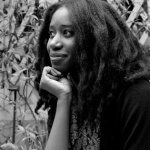 Victoria Adukwei Bulley is a British-born Ghanian poet, writer and filmmaker. Her work has been shortlisted for the Brunel University International African Poetry Prize, featured on BBC Radio 4 Women's Hour and in The Poetry Review. She is also the creative director of MOTHER TONGUES an ACE funded exploration of poetry in translation, captured through filmmaking. Victoria also curates TCR Poetry once a month in London.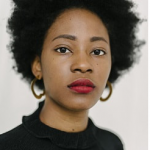 Earlier this year, Theresa Lola read her poem 'For They Who Listen When When Courage Calls' at the unveiling of Millicent Fawcett's statue at Parliament Square. In addition to writing poetry, Theresa is an events programmer, workshop facilitator and accountant. She has performed her works both in the UK and internationally. She is the editor-in-chief of FourHubs, a new literary magazine focused on highlighting works from poets, screenwriters, playwrights and novelists.
James Massiah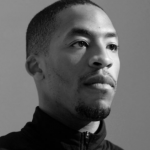 is a poet and DJ from South London whose work explore ideas about sexuality, mortality and ethics through performance writing and visual media. His latest project Euthanasia Party/Twenty Seven is a series of poems about fate, sex, life and death from the perspective of a young determinist. James has read at Southbank Centre, Tate Modern and the House of Parliament. James often shares his work through The A & The E, a philosophy and arts-based project he founded in 2012.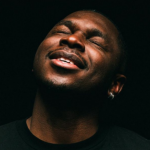 Yomi Sode is a spoken word artist, poet and MC. His highlights include opening for Saul Williams and The Last Poets, appearances at Wireless Festival, Latitude, Lovebox and more. His show COAT was shown at the Roundhouse last year – with tickets selling out in less than 24 hours. Yomi's work has been published in Rialto Magazine, Bare Lit and  he was part of the Complete Works 10: Poets of the New Generation in 2016.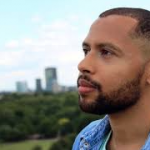 Dean Atta is a writer and performance poet who has been described as 'one of the leading lights in London's poetry scene' and 'the Gil Scott-Heron of his generation'. Last year, Dean ran a project at the Tate Modern – The Black Flamingo, which explored identity through poetry and visual art. His debut poetry collection I am Nobody's Nigger was shortlisted for the Polari First Book Prize and his YA novel – written in verse – is forthcoming in August 2019.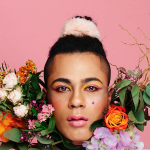 Travis Alabanza is a performer, writer and theatre maker. In the last two years they have been noted by numerous publications, such as ARTSY, ID AND MOBO _AWARDS, as one of the most prominent emerging queer artistic voices, and also listed in OUT as an influential queer figure, appeared in campaigns with MAC X ASOS and performed across the country and internationally. Their new show BURGERZ will be at Hackney Showroom from 3 Oct- 3 November.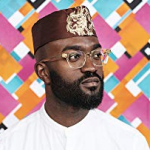 Inua Ellams is a poet, playwright, performer, graphic artist and designer. To date he has published four books of poetry and his fourth play 'Barber Shop Chronicles' sold out its run at England's National Theatre twice! Inua is currently working on a new play in verse. In addition, Inua is an ambassador for the Ministry of Stories and earlier this year was made a fellow of The Royal Society of Literature as part of their 40 under 40 initiative.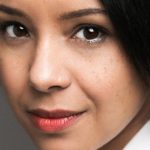 Maria Thomas is a PhD candidate in Creative Writing at Goldsmiths, University of London. Her stories have appeared in Wasafiri and The Masters Review Anthology Vol VI, selected by Roxane Gay. She lives in London, where she is at work on a novel. Maria was the winner of the London Short Story Prize 2017. She is currently working on Saint Joseph: An Island, a novel about female sex tourism in the Caribbean.
 Published 1 October 2018 
---
---