As London's writer development organisation, Spread the Word celebrates and champions London LGBTQA writing and writers throughout the year. We are celebrating LGBT History Month 2017 with a special campaign: #LGBTHeroes.
Every day throughout February we'll celebrate LGBTQIA+ writers and writing with London connections using #LGBTHeroes on our social media networks in conjunction with our #LGBTHeroes library. Our gallery features writing from an LGBTQIA+ experience and LGBTQIA+ writers with London links so if you're looking what to read or see next – look no further!
LGBT History Month – celebrated in the UK in February – promotes equality and diversity for the benefit of the public. Since its launch in 2003, LGBT History Month profiles inspirational role models and events to educate and inspire individuals, raises awareness on matters affecting the LGBT community, works to make institutions and educational establishments safe spaces for all LGBT communities and promotes the welfare of LGBT people. You can find more info about LGBT History month here.
Join in Spread the Word's celebrations – tell us who your LGBTQIA+ literature heroes are using #LGBTHeroes on social media.
We are hugely grateful to our friends at Gay's The Word for helping us curate this list.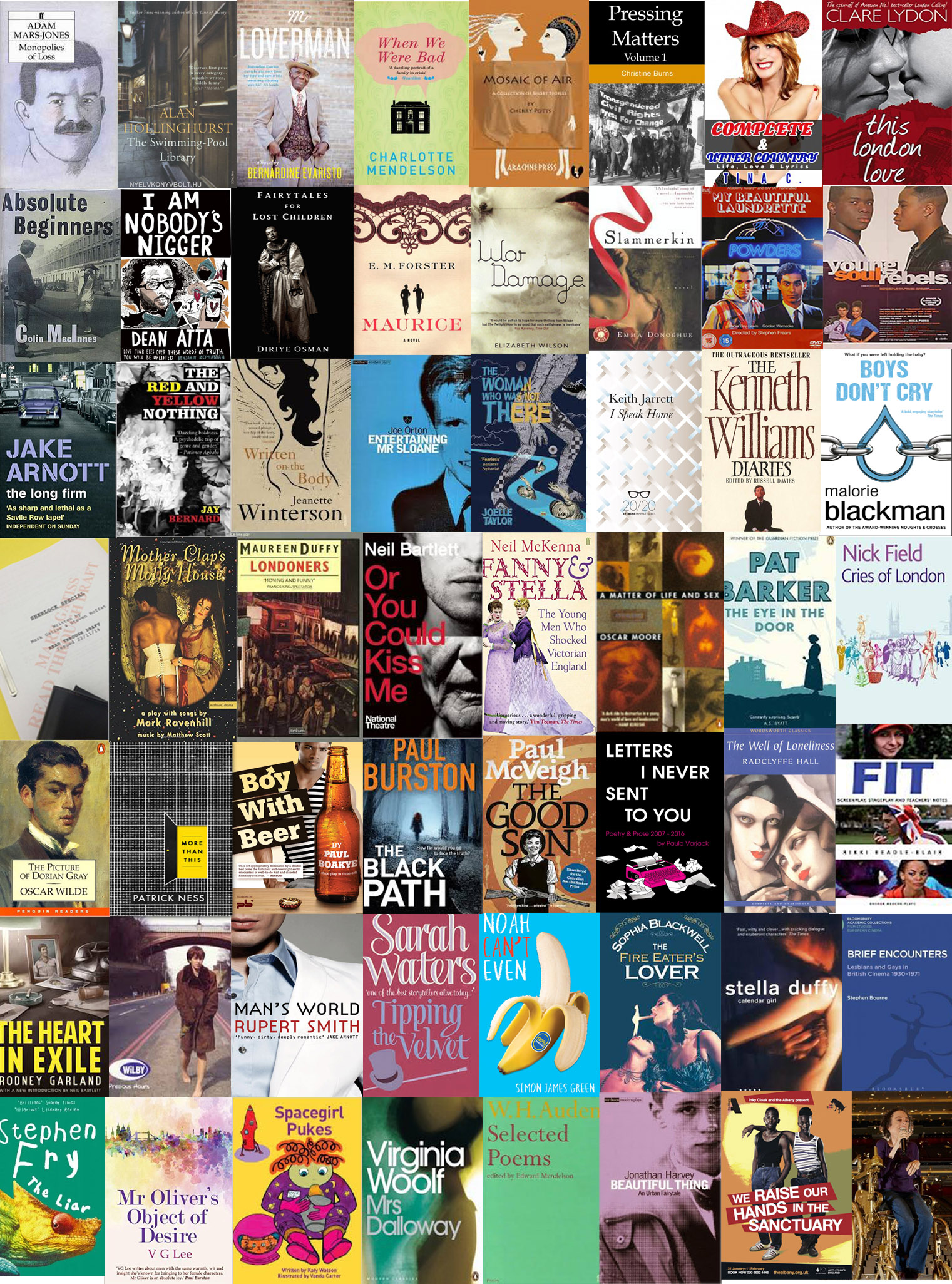 ---
Novels
The Swimming Pool Library by Alan Hollinghurst
Mr Loverman by Bernardine Evaristo
When We Were Bad by Charlotte Mendelson
This London Love by Clare Lydon
Absolute Beginners by Colin MacInnes
Maurice by E.M. Forster
War Damage by Elizabeth Wilson
Slammerkin by Emma Donoghue
The Long Firm by Jake Arnott
Written on the Body by Jeanette Winterson
Londonders by Maureen Duffy
A Matter of Life and Sex by Oscar Moore
The Eye in the Door by Pat Barker
The Picture of Dorian Gray by Oscar Wilde
The Black Path by Paul Burston
The Good Son by Paul McVeigh (Spread the Word is thrilled to be thanked in the acknowledgements of this fantastic book)
The Well of Loneliness by Radclyffe Hall
The Heart in Exile by Rodney Garland
Man's World by Rupert Smith
Tipping the Velvet by Sarah Waters
Calendar Girl by Stella Duffy
The Liar by Stephen Fry
Mr Oliver's Object of Desire by VG Lee
Mrs Dalloway by Virginia Woolf
Short Stories
Monopolies of Loss by Adam Mars-Jones
Fairytales for Lost Children by Diriye Osman
Mosaic of Air by Cherry Potts
Writing for Stage and Performance
Entertaining Mr Sloane by Joe Orton
Mother Clap's Molly House by Mark Ravenhill
Or You Could Kiss Me by Neil Bartlett
Boy With Beer by Paul Boakye
Beautiful Thing by Jonathan Harvey
Assisted Suicide The Musical by Liz Carr
We Raise Our Hands in the Sanctuary by Inky Cloak Theatre Co.
Research & Academia
Brief Encounters: Lesbians and Gays in British Cinema, 1930-71 by Stephen Bourne
Biography & Life Writing
Pressing Matters by Christine Burns
The Kenneth Williams Diaries ed. Russell Davies
Fanny and Stella by Neil McKenna
Is Monogamy Dead? by Rosie Wilby (due to be published later in 2017)
TV & Films
Sherlock (various) by Mark Gatiss
My Beautiful Launderette by Hanif Kureishi
Young Soul Rebels by Isaac Julien and Paul Hallam
Fit by Rikki Beadle Blair
Humour
Tina C: Complete & Utter Country: life, love & lyrics by Christopher Green
Poetry
I Am Nobody's Nigger by Dean Atta
The Red and Yellow Nothing by Jay Barnard
The Woman Who Was Not There by Joelle Taylor
I Speak Home by Keith Jarrett
Cries of London by Nick Field
Letters I Never Sent To You by Paula Varjack (also contains prose)
The Fire Eaters Lover by Sophia Blackwell
Selected Poems by W.H. Auden
YA/ Children's
Boys Don't Cry by Malorie Blackman
More Than This by Patrick Ness
Noah Can't Even by Simon James Green
Spacegirl Pukes by Katy Watson, illustrated by Vanda Carter
There is also a wealth of excellent LGBTQA literary events, places and opportunities to explore in London:
Out in South London (weekly radio show)
AZ Mag – exploring the LGBT+ BAME narrative
Royal Society of Literature 'Coming Out' with Dean Atta, Neil Bartlett, Maureen Duffy 25 February 2017 
Unnatural Acts: Omnibus Clapham's LGBT+ Festival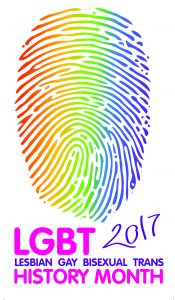 Published 1 February 2017
---
---