Every year on March 8, International Women's Day is celebrated across the world to celebrate the social, economic, cultural and political achievements of women. This year's theme is 'Be Bold For Change' – a call for action to give women across the world better opportunities, to accelerate gender parity and to push for the advancement of women. To mark today, the team here at Spread the Word share the women writers that inspire us and why…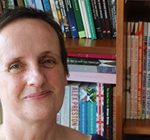 Ruth:
"I am inspired by Toni Morrison – Beloved –  for the powerful, unforgettable and heart wrenching exploration of family and trauma and giving voice to the impact of the slave trade; Jean 'Binta' Breeze – Riddym Ravings – for the warmth, humour and vitality of her poems alongside the dub and experimentation; Lauren Beukes, Ann Leckie, Ursula Le Guin, Margaret Atwood – for the ideas and for taking me somewhere else!
The books that have inspired me are The God of Small Things by Arundhati Roy for its originality and vision; Middlemarch by George Eliot because there are few things better than immersing yourself in 19th Century provincial life; and Coagulations: New and Selected Poems by Jayne Cortez for her hard-hitting, outspoken and honest poetry – the one true Firespitter."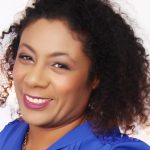 Patrice:
"I am inspired by Toni Morrison. Song of Solomon is complex, biblical, relevant and alarming. I was astounded to read a book about black experiences so layered and compelling.
I am inspired by Malorie Blackman. A lesson in resilience, humour and compelling storytelling. Without her, I would still believe that all characters in UK young adult books must be white.
I am inspired by debbie tucker green, the playwright. Stories of pain and anger shaped by lyrical dialogue.
I am inspired by Catherine Johnson who through historical fiction reinserts the stories of people of colour that have been made invisible and erased."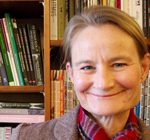 Eva:
"I am inspired by the women writers I have listed below – they are the ones whose work burned itself on my mind as I read them – and they don't compromise in their scalpel investigation of gender, cultural identity and power and where fiction can go:
A Room of One's Own – was the first work I read by Virginia Woolf, a hot day on a rattling train to London when I was 19. The combination of the profusion and lyricism of her language the fiereceness of her argument.
Jumpha Lahiri – The Interpreter of Maladies – astute and something glasslike (in a good way) about her prose; the more I read her the more I find.
Jeanette Winterson – acute, passionate and direct. I read her her memoir Why Be Happy When You Could Be Normal during a personally very difficult time, it was like a hand held out in the dark.
Alice Munro – because she writes lucid and fascinatingly structured short stories (and memoir) Has never stopped -despite saying she will – and she started out as a writer in the 1950s with all the odds of social class, entrenched sexism and cultural expectation against her, winning the Nobel Prize for Literature in 2013.
Andrea Levy – a generous, astute, assiduous chronicler of contemporary Britain and the Caribbean migrations to Britain, especially London.
Charlotte Brontë, Toni Morrison, Maya Angelou too of course!"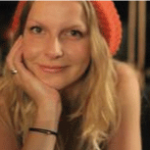 Laura:
"I am inspired by many wonderful women writers, including: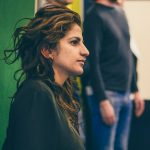 Aliya:
"I am inspired by Rachel Long, an immensely talented poet who is also the leader of Octavia and creative facilitator behind 'Telling Her Story' – a series of poetry writing workshops for Women of Colour, giving them an exclusive space to have their voices heard.
I am also inspired by Claudia Rankine, Malika Booker, Eimear McBride and Roxane Gay for their boldness in their writings."
Happy International Women's Day everyone!
Published 8 March 2017
---
---