create-write-connect is Spread the Word's campaign to offer free writing activities during these unprecedented, difficult times. This autumn we are pleased to share that we are offering a free writing course via email led by Sharlene Teo and a free workshop on 'How to Edit Your Crime Novel,' led by Joel Richardson.
We are also pleased to share that our paid-for events offer either a flexible pay-what-you-can rate or bursary opportunities as part of our ongoing commitment to support the writing community.
If you are in a position to make a donation to our campaign to support writers, Spread the Word and the invaluable work of the Trussell Trust, you can do so here: https://www.totalgiving.co.uk/appeal/spreadthewordxthetrusselltrust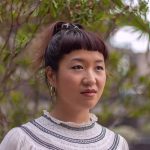 Sound & Soul on the Page: Finding & Developing Your Own Unique Writing Voice with Sharlene Teo
This practical and immersive five-week email course will guide you through the process of discovering and developing your own unique writing voice in order to write engaging stories that connect with readers.
This course is for anyone interested in developing their writing, but ideally those who have had some experience of developing their own stories in fiction or non-fiction.
Through a combination of readings, short exercises and longer cumulative exercises, this course explores the foundations and key traits of a distinctive writing voice, equipping you with the skills to identify and develop your own unique tone and style.
By the end of the course, expect to have sharpened your writing voice through exploratory exercises involving subjective observation, subtext in dialogue and variations of tone. Writers referenced include C Pam Zhang, Chimamanda Ngozi Adichie, Rowan Hisayo Buchanan, Durga Chew-Bose and Ocean Vuong.
Dates
This writing course will be delivered via e-mail using Mailchimp.
You'll receive six emails on the following dates:
Thursday 8 October (introduction and guidance email), Thursday 15 October (week 1), Thursday 22 October (week 2), Thursday 29 October (week 3), Thursday 5 November (week 4), Thursday 12 November (week 5).
Access
This course is designed with creativity and accessibility at its heart; it is free to take part in, optimised for screen reading, and includes transcriptions and audio descriptions of music.
Sign up
About Sharlene
Sharlene Teo's debut novel Ponti won the inaugural Deborah Rogers Writer's Award, was shortlisted for the Hearst Big Book Award and Edward Stanford Fiction Award, longlisted for the Jhalak Prize and selected by Ali Smith as one of the best debut works of fiction of 2018. She holds fellowships from the David TK Wong and Elizabeth Kostova Foundations and the University of Iowa International Writing Program. Her short fiction has been shortlisted for the Berlin Writing Prize and her non-fiction has appeared in publications such as the TLS, LitHub, Tate Etc, Wasafiri, The London Magazine and the upcoming Sceptre Books Anthology East Side Voices.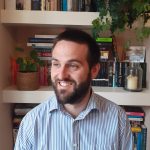 How to Edit your Crime Novel with Joel Richardson
Learn the basics of self-editing to help you take your first draft and develop it so it's ready for agents, publishers and readers.
Led by a Penguin crime publisher, the session will help you think like an editor to get a new perspective on your own book and work out how to make it even better. Starting with structural editing (the big picture of how your plot is working) and moving on to discuss line edits (each scene and sentence), it will give you all the tools you need to self-edit.
Along with ideas for re-evaluating your story and characters, referencing everything from Gone Girl to Indiana Jones, there will be a series of practical exercises you can take away with you, covering everything from creatively solving plot holes to bringing your dialogue to life.
The session will be useful for anyone, but especially anyone with a completed draft of their novel. Examples will focus on crime/thriller, but all genres welcome.
Date
This workshop will run on Zoom.
Tuesday 24 November, 6:30-8:30pm.
Access
If you require access support to attend this workshop please can you email [email protected]. Due to limited capacity we recommend that you book your ticket first.
Sign up 
Please book yourself onto this workshop via our website: https://www.spreadtheword.org.uk/events/how-to-edit-your-crime-novel-with-joel-richardson/
About Joel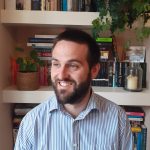 Joel Richardson is Publisher for Crime/Thriller at Michael Joseph, a division of Penguin Random House. Born in Reading and now living in North London, he has previously worked for Quercus and Bonnier. Authors he has edited include L.S. Hilton, James Swallow, Ayisha Malik, TM Logan, Chris Whitaker, Samantha Downing, Gytha Lodge and Alex North. When not editing he's an enthusiastic sport-watcher, though sadly his playing days are already behind him.
Published 4 September 2020
---
---