We asked Sarah Braybrooke, Publisher and Managing Director, and Molly Slight, Editorial Director at Scribe UK, to share some of their creative nonfiction highlights. Scribe UK and Spread the Word are currently collaborating on a callout, which will offer six UK based creative nonfiction writers from backgrounds underrepresented in publishing feedback on their work. The deadline for this opportunity is 20 May, 5pm.
Creative nonfiction is a wonderfully expansive term, and in it you can find a plethora of subgenres, from travelogue to nature writing, true crime and of course, memoir. Here are some of the books in this category that have inspired Sarah and Molly.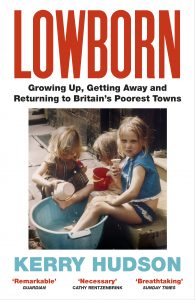 Lowborn by Kerry Hudson
Ostensibly a straightforward memoir, Kerry Hudson's book is both a heartfelt personal story and something much bigger. The subtitle of the book is 'growing up, getting away and returning to Britain's poorest towns', and it conveys Hudson's desire to relate her life to a larger societal picture. It takes a lot of skill to use lived experience to successfully interrogate grand themes such as class. Hudson's emotional intelligence and rigorous style make reading this book a transformative experience.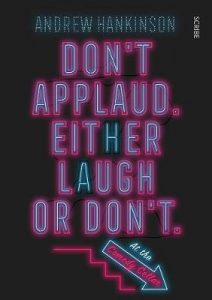 Don't Applaud, Either Laugh or Don't by Andrew Hankinson
A completely original work of nonfiction, this is a nuanced and entertaining journey into the vexed subject of freedom of speech, recounted through the story of one of the world's most famous comedy clubs and its many scandals. A history told in a reverse chronology, it digs deep into the question of who gets to be heard in our culture. Andrew Hankinson's writing is consistently inventive and his talent for storytelling is never more evident than when tackling messy subject matter.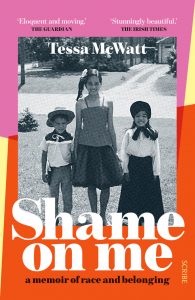 Shame on Me by Tessa McWatt
Both a memoir and an examination of race, throughout history to the present day, in our lives, literature, and culture. One of Tessa McWatt's most vivid memories of her childhood is being asked by a teacher, What are you? She takes this as the starting point of her exploration of herself and of society — What is she? What are we all? — and from here dismantles, piece by piece, her body and the bodies of her ancestors, from her loving Chinese grandmother, who told her never to marry a black man, to the Scottish plantation overseer who gave her the name McWatt; from her parents, immigrants to Canada from the Caribbean, always trying to fit in, to the unknown African woman whose legacy she sees in her skin colour, hair, and facial features, but who cannot be traced on any family tree or ancestry database. Throughout this narrative she interweaves a stark and unvarnished history of slavery and indenture, as well as observations on literature and popular culture, and thoughts on what blackness and multiculture mean today.
 

A Month in Siena by Hisham Matar
An illustrated essay about renaissance art which is also a travelogue and memoir. Matar has a genius for incorporating artistic imagery into his work, and in particular he uses the theme of perspective – visual, temporal – to dizzying effect. Ultimately this genre-defying reflection on memory, morality and grief will haunt you, without you necessarily knowing why.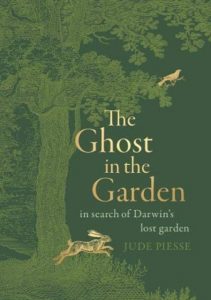 The Ghost in the Garden by Jude Piesse
A multi-genre exploration of Charles Darwin's childhood garden at The Mount in Shrewsbury, written by a young academic with a novelist's sensibility and flair. This is storytelling at its very best. Jude Piesse brings together historical biography, nature writing, and memoir, showing that we are all interconnected — with each other, with our history, and with the world around us.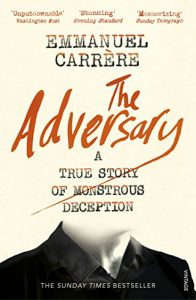 The Adversary by Emmanuel Carrère
Emmanuel Carrère's writing has a self-reflexive, ludic quality that makes him a lot of fun to read, even when he's writing about horrible topics. The story of a notorious fraudster and murderer, this work of true crime frequently cuts away from its fascinating subject to let us into the unquiet mind of Carrère as he reflects on themes of morality, deception, and the nature of evil.
---
Scribe UK is offering feedback to six UK based writers of creative nonfiction by application. The deadline is May 20, 5pm. For more information, go to: www.spreadtheword.org.uk/applications-are-open-for-1-2-1-feedback-for-creative-non-fiction-writers-from-scribe-uk/
Published 13 May 2021
---
---