Join poet Laila Sumpton to explore the stories of inspiring local women past and present- the SHEroes of Lewisham! BSL Interpreted.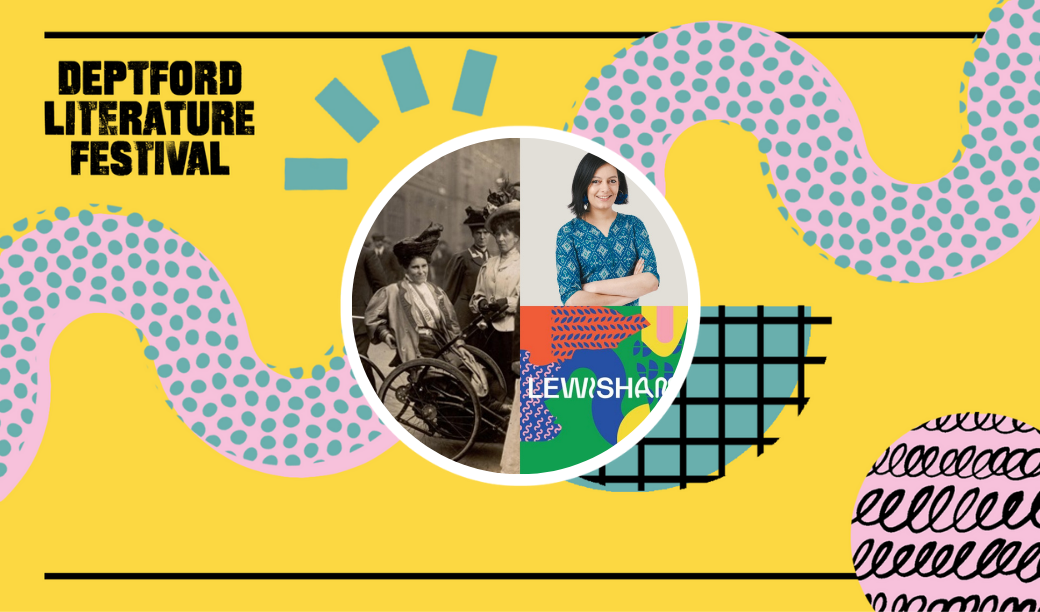 We will write vivid narrative poems looking at different ways to combine story-telling with poetry and use photos, collages and portraits as a starting point for our work. We will look at how to use and adapt interviews and source materials within poems, and investigate how best to condense the essence of a real character in a memorable way.
One of the incredible stories to uncover in this session will be of our local suffragette Rosa May Billinghurst who was also a wheelchair user and polio survivor and famous for her participation in direct actions and protests in prison.
SHEroes of Lewisham is collaborating with local schools and libraries and your finished poems can feature at one of the upcoming events in libraries across the borough throughout March 2022. This writing workshop is an hour and half and is open to all adults keen to explore womens' histories through poetry.
SHEroes of Lewisham is funded by Arts Council England.
This event is free to you, but has a limited capacity. Please only book a space if you are committed to attending.
Access Notice 
–  Deptford Lounge has accessible toilets, and Changing Place facilities (http://deptfordlounge.org.uk/access) If you require additional access in order to attend the Festival, for example larger print handouts at workshops, or a Scribe, or anything else you may need to ensure you can take part, please get in touch: [email protected] 
– The event will include short breaks.
– The event is BSL Interpreted.
Deptford Literature Festival COVID-19 Protocols
Please take a look at the Festival's current COVID-19 Protocols: www.spreadtheword.org.uk/deptford-literature-festival-covid-19-protocols/
About Deptford Literature Festival 
Deptford Literature Festival takes place on Saturday 19 March 2022 and celebrates the diversity and creativity of Deptford and Lewisham through words, stories and performance. It is run as a collaboration between producer Tom MacAndrew and Spread the Word.
You can find out more about Deptford Literature Festival at: www.spreadtheword.org.uk/deptford-literature-festival
About Laila
Laila Sumpton
---
See More
Laila's poetry uses imagery and lyricism to tell stories about identity and human rights. She studied English literature at the University of St Andrews and Human Rights at the University of London. She is a member of the Keats House Poetry Forum, a collective of London based poets supported by Keats House in Hampstead who work on poetry projects. She co-edited 'In Protest- 150 poems for human rights', a unique anthology of global poetry collated by the Keats House Poets and the University of London's Human Rights Consortium.
Laila performs her poetry and organises events and workshops at universities, festivals, heritage sites and various NGOs- using poetry and the arts to campaign for human rights and bring people together. She is putting together her first pamphlet and has been documenting the memories of war survivors in Bosnia, as well as working on poems that explore refugee and indigenous rights.
---
Deptford Lounge (Music Room)
Deptford Lounge
9 Giffin Street
Deptford
London
SE8 4RJ
---