Interested in writing a Picture Book? Check out these top tips from Justine Smith on how you can get started in part one of our Picture Book blog series, formed in collaboration with Bell Lomax Moreton. 
Picture-book writing is both simple and highly complex. On one level you're simply writing a satisfying story in a very few words – but your words are going to be accompanied by pictures – and punctuated by pages. The most analogous art form to writing picture books is probably song-writing. Picture book writers are like lyricists and the pictures are the music – the interchange between words and pictures makes the rhythm – the page turns of the book are the beats.
The market for picture books is very crowded. The sheer range and variety of picture books out there can be overwhelming. But – this means that having a fresh, new perspective can be an advantage. There is no road map or formula for picture book writing – but this blog series offers some tips for getting started, and finding your own voice as a storyteller working in this unique and magical space.
First of all: read.
Read a lot of picture books, thinking about what you like and don't like, and why. Do you like fast-paced action or do you prefer quieter books? Are you interested in the characters, do you like the big themes, are you loving the funny writing? Analysing what you like helps develop your taste, which in turn will inform your voice. Initially you may find yourself pastiching your favourite writers. But the more you read and write, the more fluent and discerning you will become. The idea is to gain the confidence to express yourself in your own voice.
Next: read everything aloud.
Picture books are designed for fluent readers to read aloud and are often shared, so these are words that pre-reading children are listening to, as they scan the pictures for extra meaning, sometimes along with friends or older siblings. A picture book isn't just about reading – it's a nuanced and special experience – a to and fro – a flow, of listening and looking and listening again. This is one reason why picture book texts can use rich language and make more surreal leaps than chapter books (the latter designed for beginner readers who are still sounding out words). Understanding that picture books text will be heard and to an extent performed by the reader, to an audience, may inform what you write or even how you write (many picture book writers develop their stories verbally, saying them aloud at the same time as writing them down). You may want to use repetition to help the text bounce and sing when it is read aloud, or you may choose to vary sentence lengths for rhythm. Reading picture books aloud will also grow your ideas about what you like to hear and this will feed into your own writing – which should always be read aloud.
Finally: a tip for getting started.
It can happen to any picture book writer: you have gathered up the beginnings of a story – perhaps snippets of dialogue or sentences, or a theme, an image or a scene (all legitimate ways to begin) – but then you struggle to get going. Because the form is short, it's easy to feel every word has to be perfectly crafted from the start – when in fact it may be more helpful to get a basic story down first. It takes time to develop a personal process for starting the writing and everyone has their own pet strategies. Here's one of many: try thinking about what happens between two characters. Using your initial ideas for inspiration, imagine two characters. Put them in a particular setting, and then – make something happen. The happening can be anything at all – it can be really simple. How will your characters react and in particular, how will they interact? Think about how your characters change – or don't change as a result of this event… and this can be your ending. You will have put something down – a first draft. You are on your way.
---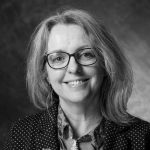 Justine joins Bell Lomax Moreton from Pan Macmillan, where she has been commissioning and acquiring picture books. She is an experienced and versatile editor who has worked at Penguin, Dorling Kindersley, Templar and Big Picture Press in senior publishing roles.
Justine has worked in animation as a script editor – and also holds a Postgraduate Diploma in children's illustration. She has developed, edited or published bestselling and award-winning children's tv shows, baby and preschool books, picture books, non-fiction, 5 – 8 and middle-grade fiction.
At Bell Lomax Moreton Justine works with authors and illustrators to help shape their work for submission to publishers.
Published 13 August 2020
---
---