There is no quick-fix formula for mastering the short-form storytelling art that is picture book writing – but there are a few common problems aspiring writers may face. Justine Smith offers some potential solutions in part two of our Picture Blog series, formed in collaboration with Bell Lomax Moreton. 
Problem: feeling blocked
It's easy to feel overwhelmed or blocked, when we face the blank page and in those instances it may be helpful to use 'story-storming' exercises to warm up, and to de-mystify the writing process. One of the most effective of these strategies to help you get going, is to begin with exploring how a character reacts to an event (I touched on this in my previous blog). To expand on this a little: if you're stuck for an idea, think of a character. You might be inspired by someone you've spotted on the bus, or at the park. Or a characterful pet, a photograph – or an illustration. As an example, let's say your character is a moose (I like a moose!). Is he, she, or are they… a shy moose, sociable or grumpy? Or perhaps a neat-freak? A frustrated artist… a would-be traveller? What are they most afraid of – and what are their hopes and dreams? And where does your moose live? Once you have a rounded character, and sense of how and where they live, if you ask 'what if?' – or, throw an obstacle your character's way – then this may help you come up with the event that your character can react to. If your moose likes their own company, and enjoys peace and quiet, what happens if a noisy neighbour moves in next door? Following the thread of how your character is shaped by this event, can result in a story. Another potential 'way in' to writing can be to ruminate on a topic from your chosen character's point of view, writing in the first person (an example of this approach might be a text written in the voice of a pampered cat, outraged when the family gets a puppy).
Problem: getting stuck
If you have written two paragraphs – but then find yourself stuck – just keep going and write your way to the end. It doesn't matter if your first draft is terrible. Think of it as scaffolding – you need to get your scaffolding in place first, and then you can circle back around and review what you are trying to say. This might be as simple as: families come in all shapes and sizes.
Problem: predictable characters and storylines
The picture book market is crowded – trying to stand out can feel like a daunting task. One tip for avoiding 'samey' writing is to make sure that you are choosing characters that are genuinely interesting to you. Characters in picture books do, as a rule, offer a child-centric view of the world, but if your characters are also as specific as possible – and you put them in a setting that is also particular and distinct, then their interactions should feel authentic – and this may drive the story in original directions too. Try being playful with your character combinations, perhaps consider their visual potential (a moose is an interesting shape to draw, and to look at) and remember that characters can be inanimate (a stone, a cake, a crayon). The only 'must', is probably a believable emotional connection of some kind somewhere at the heart of your story.
Problem: your story lacks excitement
It isn't essential to plan your text out page by page (although many writers do). However, after the scaffolding has gone up, and as you read over that very first draft, look to the construction of your story: the rooms, the roof, a balcony. Along with the illustrations, your text will be mapped across a unique three-dimensional format which includes around twelve natural breaks (or doorways), as the reader repeatedly turns the page. Factoring in page turns is really about being entertaining. Use them to add rhythm, or build repetition. Think in terms of breaking up your text with a moment of suspense, or surprise, or a change of heart. Even if your writing is quieter than that, or more abstract, you can still harness a page turn to subtly amplify what you are saying.
---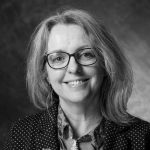 Justine joins Bell Lomax Moreton from Pan Macmillan, where she has been commissioning and acquiring picture books. She is an experienced and versatile editor who has worked at Penguin, Dorling Kindersley, Templar and Big Picture Press in senior publishing roles.
Justine has worked in animation as a script editor – and also holds a Postgraduate Diploma in children's illustration. She has developed, edited or published bestselling and award-winning children's tv shows, baby and preschool books, picture books, non-fiction, 5 – 8 and middle-grade fiction.
At Bell Lomax Moreton Justine works with authors and illustrators to help shape their work for submission to publishers.
Published 1 September 2020
---
---