Theresa Lola is Spread the Word's Young People's Laureate for London, working to engage young people in poetry throughout the capital. As part of her tenure in this role, she'll be writing regular blog posts on the work that she's doing, her residencies and campaigns, her top reads and more. Keep your eye out for these over brilliant updates…
What a month July has been; the joy has been elevated by the sun. My July was focused on schools and preparation for the mental health campaign. The first school was James Hatcham School, where I ran a poetry workshop for the Year 6's. Another workshop I facilitated was at Raynes Park High School as part of the MyRaynes Park Festival in South West London. The festival is supported by Salvation Army and the theme of the poetry workshop was 'Refugees Welcome'. The poems opened a dialogue about kindness, empathy and acceptance.
I have also been able to see some poets perform live. I attended the Moon Festival in Greenwich, the event included moon themed poems read by Young Poets Network in response to writing challenges judged by poets Kit Fan and Nii Parkes. I was blown away by the poems, you can read the poem by winner of the Young Poets Network moon challenge Fathima Zahra here. I also got to see Sarah Kay and Phil Kaye perform live in Hackney, surprisingly their first London show. I had the memorable opportunity of opening for them. Jake Wild Hall and Amy Acre had their book launch for 'Blank' and 'and they are covered in gold light'. Both books are published by Bad Betty Press, which they both founded. Bad Betty Press is the publisher of the mental health themed anthology 'The Dizziness of Freedom'.
'The Dizziness of Freedom' is one of the books I've been reading this month, it includes poems from Rachel Long, and Joelle Taylor and more. Another poetry collection I've read is 'Ways of Coping' by emerging poet Ollie O'Neill, a powerful debut published by Outspoken Press. The collection explores what it means to be a woman living with a Borderline Personality disorder.
I ended the month with a poetry workshop for the Young Activists from Young Minds, the UK's leading charity for young people's mental health. Thrilled to share the campaign launching in August is called #MyMentalHealthJourney. The campaign encourages everyone to write and share poems in celebration of their journey in hopes it will inspire and encourage others.
Spread the Word have been dedicated and very supportive in putting this campaign together, and I can't wait to see and read the poems. The campaign is in partnership with Spread The Word, Bureau and Young Minds, and will run till September.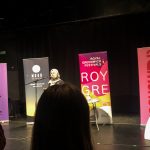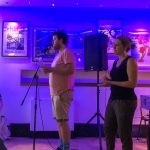 ---
Theresa Lola is a British Nigerian poet and facilitator. She is the 2019/2020 Young People's Laureate for London. She has held residencies at St Paul's Cathedral and Bethlem Musem of the Mind and been commissioned by the Tate. She was the joint winner of the 2018 Brunel International African Poetry Prize and was shortlisted for the 2017 Bridport Poetry Prize. Her debut poetry collection 'In Search of Equilibrium' was released in February 2019 published by Nine Arches Press, and is described as a 'a glorious hymn to being alive and wounded.'
Published 1 August 2019
---
---